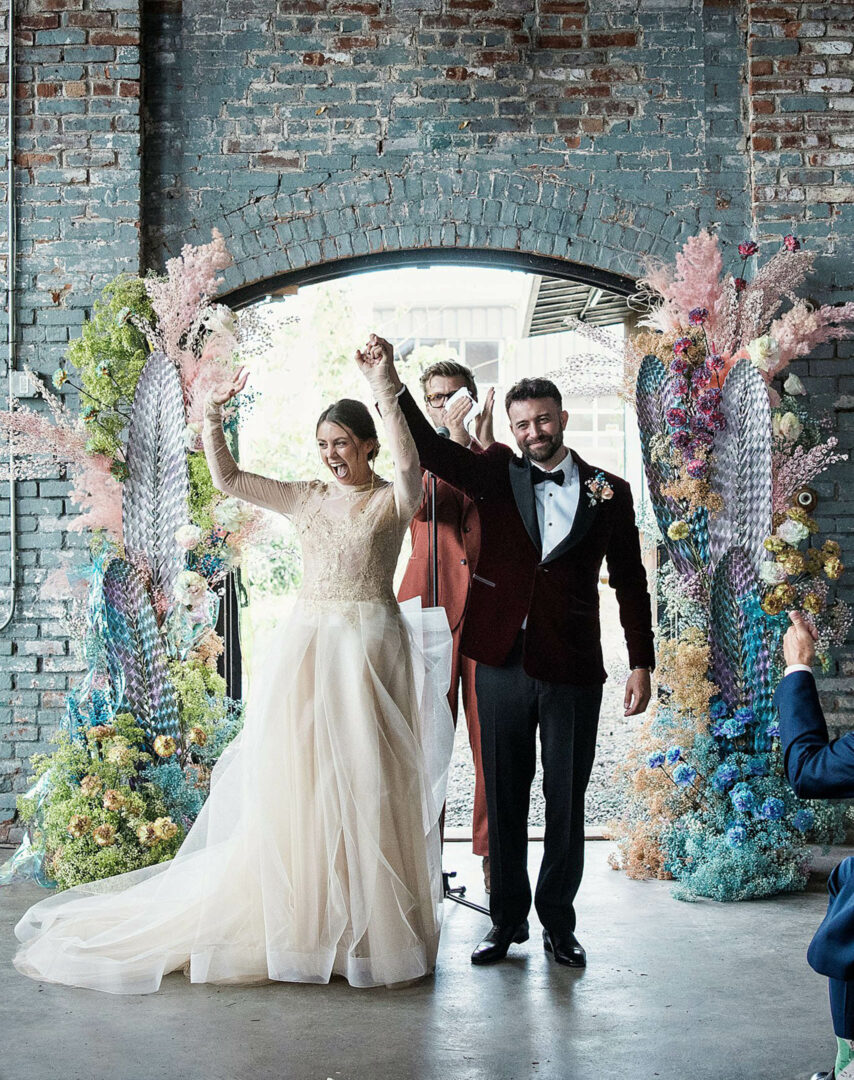 At Clean Plate Pictures, we shoot candid documentary photography, with a fine-art approach to portraits and details. We take great pleasure in catching genuine emotion: radiant smiles, heartfelt tears, and infectious belly laughs. Even when shooting portraits, we help couples relax in front of the camera to capture moments of real connection. Our unobtrusive shooting style means you and your guests enjoy your day uninterrupted, while we record events as they spontaneously unfold.
As for our production style, we love bright, clear images that highlight movement and atmosphere. We don't go heavy with filters or airbrushing, but present timeless photographs that will tell the story of your wedding for generations to come.
Couples we work with sometimes ask us the questions below. If you're curious to learn more, say hello and we'll send you our wedding guide.
Frequently Asked Questions
How will our day go?
We work with each client to create an individual schedule that meets your needs and hopes for the day. We like to start early, photographing details as you get ready for the big day. From there, we'll find time for portraits and all the family photos you need. We'll be close by throughout the ceremony and reception, capturing candids of you and your guests.

Should we do an engagement shoot?
Engagements shoots are, first and foremost, a ton of fun – we love them! They're a great, low-pressure setting in which to meet and get used to working together. They give you an idea of what being photographed is like, and give us an idea of what you're into and how you interact with each other. More than a warm-up, it's a chance to celebrate your love in a way that'll take the pressure off the big day.

Can we see a full gallery?
Of course! Just drop us a line at hello@cleanplatepictures.com

How do we book you?
We have a really easy online booking process. First off, get in touch and we'll send you our wedding guide, then we can talk about the collection you want – we have a range of options for different budgets. When you're ready to book we'll send you a link so you can sign the contract and pay the 40% non-refundable retainer online. The remaining balance is due 30 days prior to your wedding.

Will you hold our date?
Once you've signed the contract and paid the deposit, the date is yours! But before that, unfortunately, we can't make reservations. We will, however, try to let you know if someone else is interested in the date.
Do you travel?
Yes, we do! We love shooting destination weddings. Travel fees apply for any locations outside of the Tri-State area or the Catskills.
When can we see our photos?
Within a week of the wedding, you will receive 20-30 teasers for you to share with your family and friends. 8-12 weeks after the wedding you'll receive a web gallery with your fully edited, high-resolution photo files that you can order prints from or download.

How many images will we receive?
The number of images depends on the length of the shoot. For an average 8-hour wedding, the couple usually receives between 800 and 1000 images. Each image will be individually color corrected and edited for clarity and lighting. We also add an artistic element to the images and, if needed, we include spot and blemish removal.
Do you do elopements?
Yes! We love elopements – so romantic and so practical. We actually have a sister company, Hudson Valley Elope, that offers full elopement packages in the Hudson Valley, like this one we did at Rockefeller State Park. Despite our name, we also travel anywhere for elopements. Shoot us an email about your ideas. 

Are you insured?
Yep! We carry a two million dollar event liability policy and are happy to provide venues with copies of the certificate of insurance.

Why are you called Clean Plate Pictures?
We're glad you asked! We have a healthy appetite for life over here and are proud members of the clean plate club – if you happily finish every morsel on your plate, you're a member too! Our company's name is a pretty accurate reflection of who we are and our enthusiasm for all the goodness life has to offer.