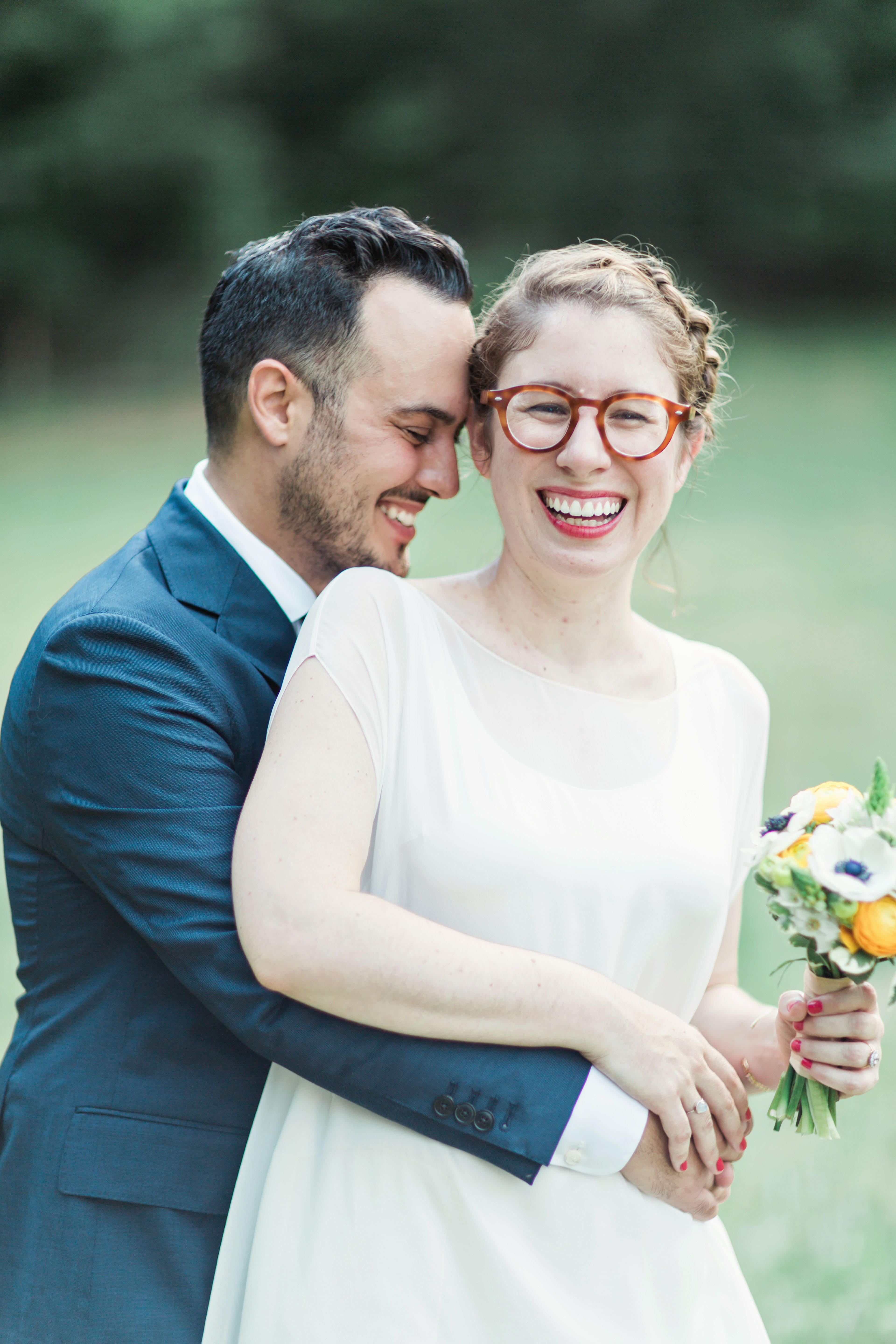 When you are as in love as Carliegh and Joe, you don't need much to make your wedding day special. These two got married on a weeknight with their best friends, one of which was their officiant – the whole event was just five people! Plus me, of course. They tied the knot on the banks of the Hudson River in Rockefeller State Park, by the remains of the Rockwood Hall Estate. I'd never been there before, but between the sweeping vistas of the river and all the amazing greenery in the park, I'd gladly go back.
Their intimate affair was full of cute details, like Carliegh's succulent hair pieces and her colorful mini bouquets. The ceremony was quick and sweet, and we got to wander the grounds aftward looking for spots to shoot! We started out under the boughs of this amazing weeping beech. I've seen these trees in lots of state parks and they make for some of the coolest photos! The ones of Carliegh with her head on Joe's shoulder in there are some of my favorites. Those, and the jumping photos in front of the river! A storm rolled in right as we were finishing up, and we spent a few minutes trying to capture some of the ridiculous lightning that was splitting the sky. We never managed to, but I still love Carliegh and Joe, holding hands and looking out at the view.
Short, sweet, and offbeat! I loved this little Thursday night elopement.