"There is no such thing as perfect,
but we are perfect for each other."
Erica + Anna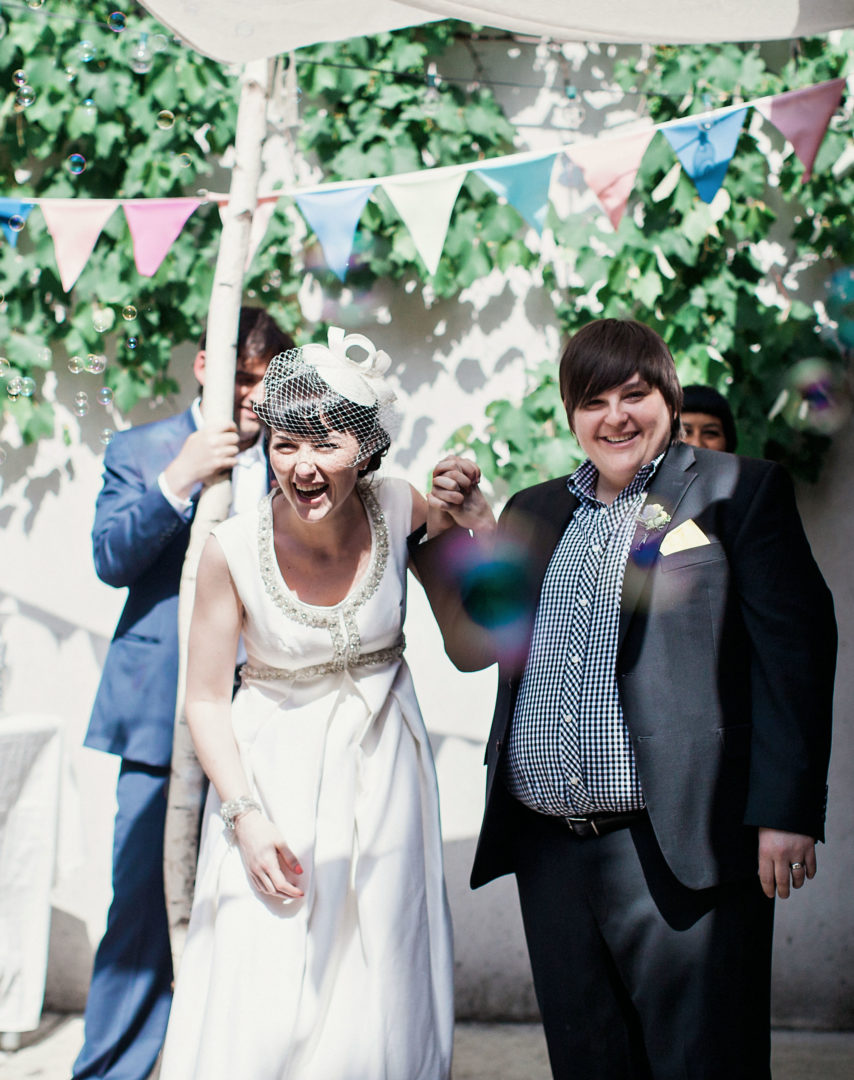 Hi, I'm Erica. My wife Anna and I love weddings so much that we got married twice. Once in New York, where our friend officiated the ceremony under a homemade chuppah, and then again in a classic London pub, with a cake made by Anna's sister. In our vows, we affirmed that there is no such thing as perfect, but we are perfect for each other. And most days we still think that's true. The same things make our worlds go round: road trips, dance movies, intersectional feminism, game nights, queer memes, and building a creative life together, which now centers around raising our two little girls.
A New Yorker born and bred, my whole career has been devoted to photography: from college days shooting punk bands to my many years as a Wall Street Journal photo editor. After photographing a few of my friends' weddings in the late-2000s, I knew making memories for people in love was what I wanted to do full-time. Clean Plate Pictures was born. From the very beginning, Anna was involved behind the scenes. Originally from London, with a background in art history and curation, she started out as a second shooter and today is our studio manager.
Over ten years and 400 weddings later, Clean Plate Pictures has grown to include our amazing associate photographers Elle and Tanya. We work out of a yellow studio on our upstate New York property, where we are often interrupted by our young daughters and our really cranky cat.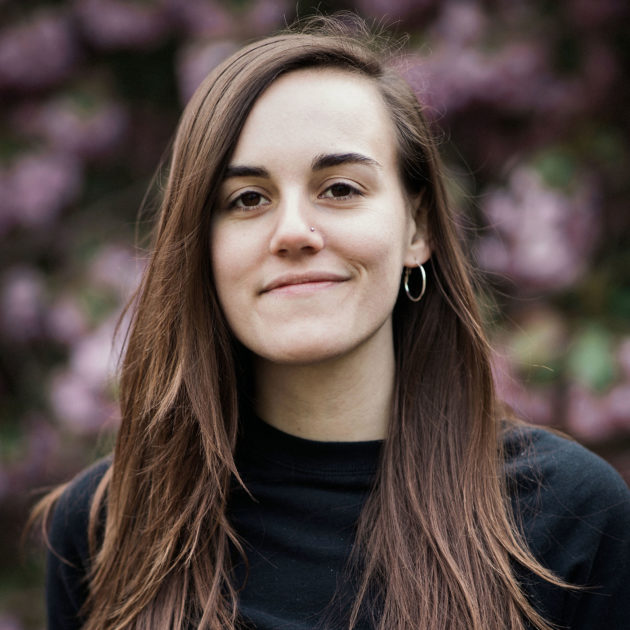 Elle
Associate Photographer & Social Media Manager
Our brilliant Associate Photographer, Elle, is also the studio editor, and our social media maven, and when she's not photographing her own weddings she second shoots with Erica. She does a lot. Elle excels at recording the energy of weddings – the unabashed, unfiltered love and laughter of the big day. She's always ready to grab reaction shots of your friends as you exchange vows or catch candids while your family throws shapes on the dancefloor. Elle's attention to the details and personable approach makes her a valuable member of any wedding day squad.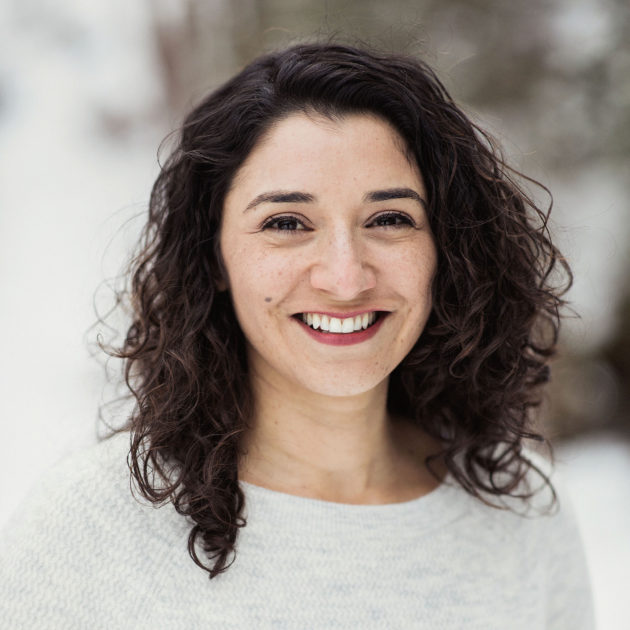 Tanya
Associate Photographer
Associate Photographer, Tanya, has worked for years with editorial and commercial studio photographers in Manhattan and she photographs weddings as a way to use her mad professional skills and make magic for folks who will cherish those images. She loves the subtle, emotional moments; the giggles, tears, knowing looks and shared smiles. She also is sure to get all the big shots, can wrangle even the most unwieldy family groups, and she always delivers incredible results. Tanya brings a sharp eye and unobtrusive shooting style to capture all the magical moments of your day.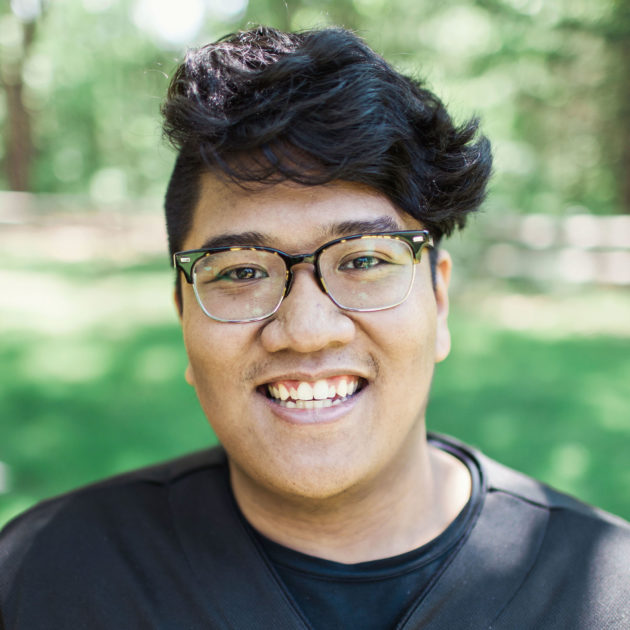 Joe
Videographer
Joe, our resident videographer, has been making movies since his college days. He combines traditional tripod videography with epic drone photography to capture your day from up above and all around. He brings the same Clean Plate Pictures style of candid and unobtrusive shooting to his video work. Joe loves visual storytelling, and carefully edits each highlight reel to show your day and your love in bright, moving color.