Where to begin with Nameeta and Ganesh? I got in touch with these two through their friends Tina and Chirag, who Tanya and I photographed a few years ago. We spent the entire day with them, photographing their two-part wedding celebration at the Surf Club on the Sound. They tied the knot early in the day in a traditional Indian ceremony. We took a few minutes to hang out on the beach behind the venue. I'm still mooning over Nameeta's bright pink ensemble and how gorgeous it is on the Long Island Sound. Swoon.
After a quick break and a wardrobe change, we got ready for their incredible reception! The bride and groom looked like total movie stars in their evening outfits, so of course, another portrait session was necessary. See those photos of them with the white flower trees? Those were taken in the busy parking lot of the venue. No joke. We snapped a few more portraits in their wonderland of a reception space. Shout out to Premini Events and Arcadia Florals for putting together this incredible cherry-blossom decked celebration!
The newlyweds kicked off their reception traditional speeches by family friends with a couple special extras. First, Ganesh's sister performed an incredible dance dedicated to her new sister! And then, Nameeta surprised Ganesh with a choreographed group dance of her own. Once everyone was on the dance floor, there was no stopping these party animals. They made this long day fly by in a blink. It was so much fun! I wish these sweethearts so much love and happiness.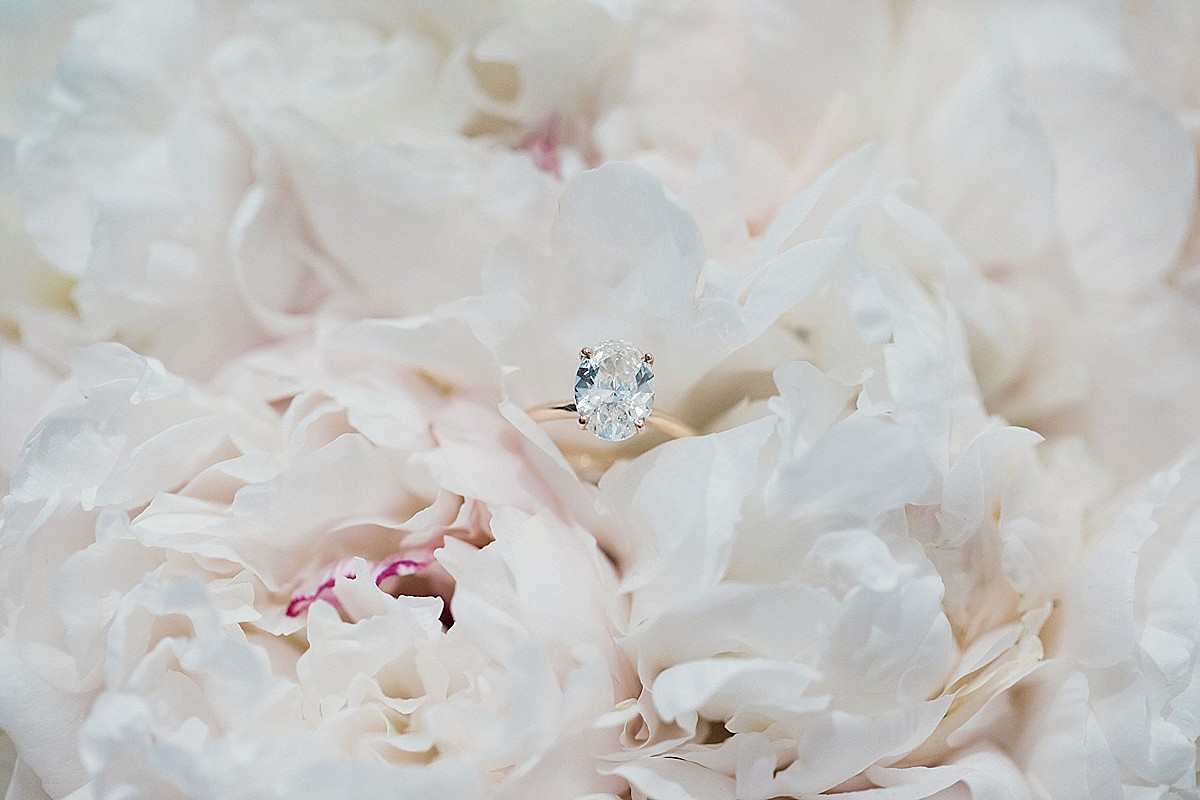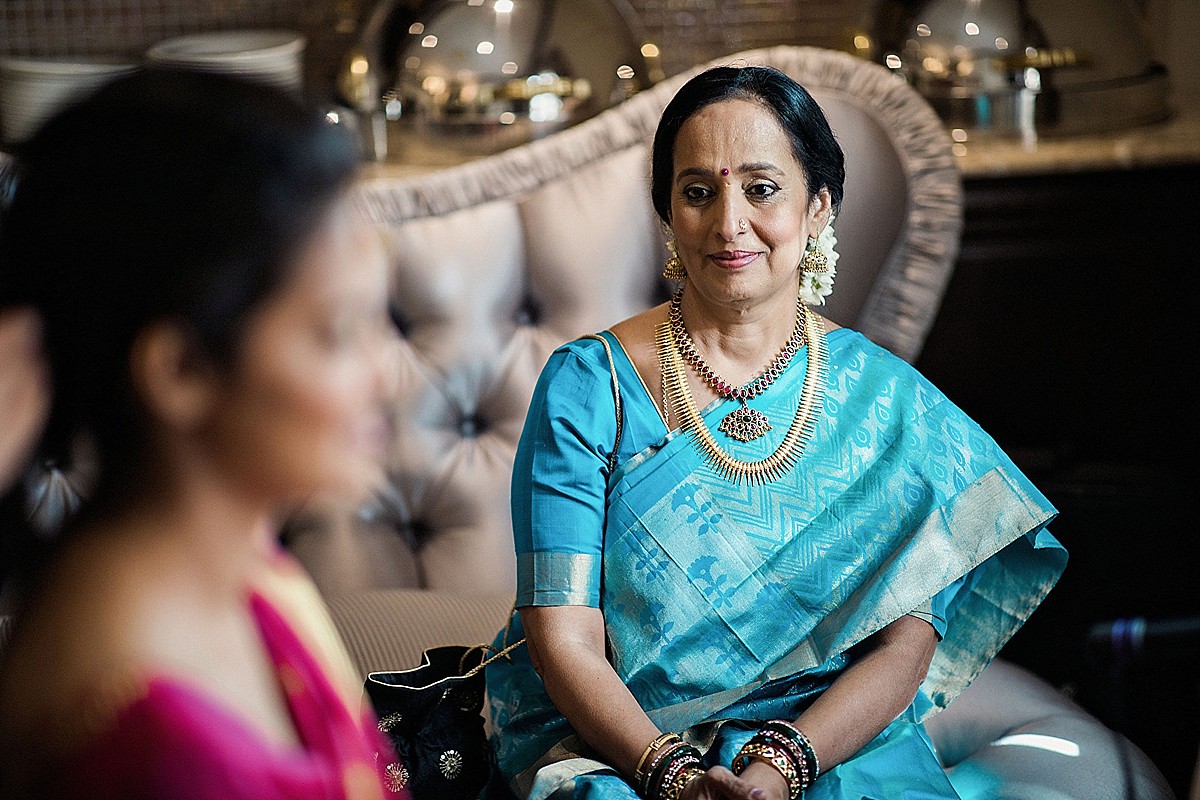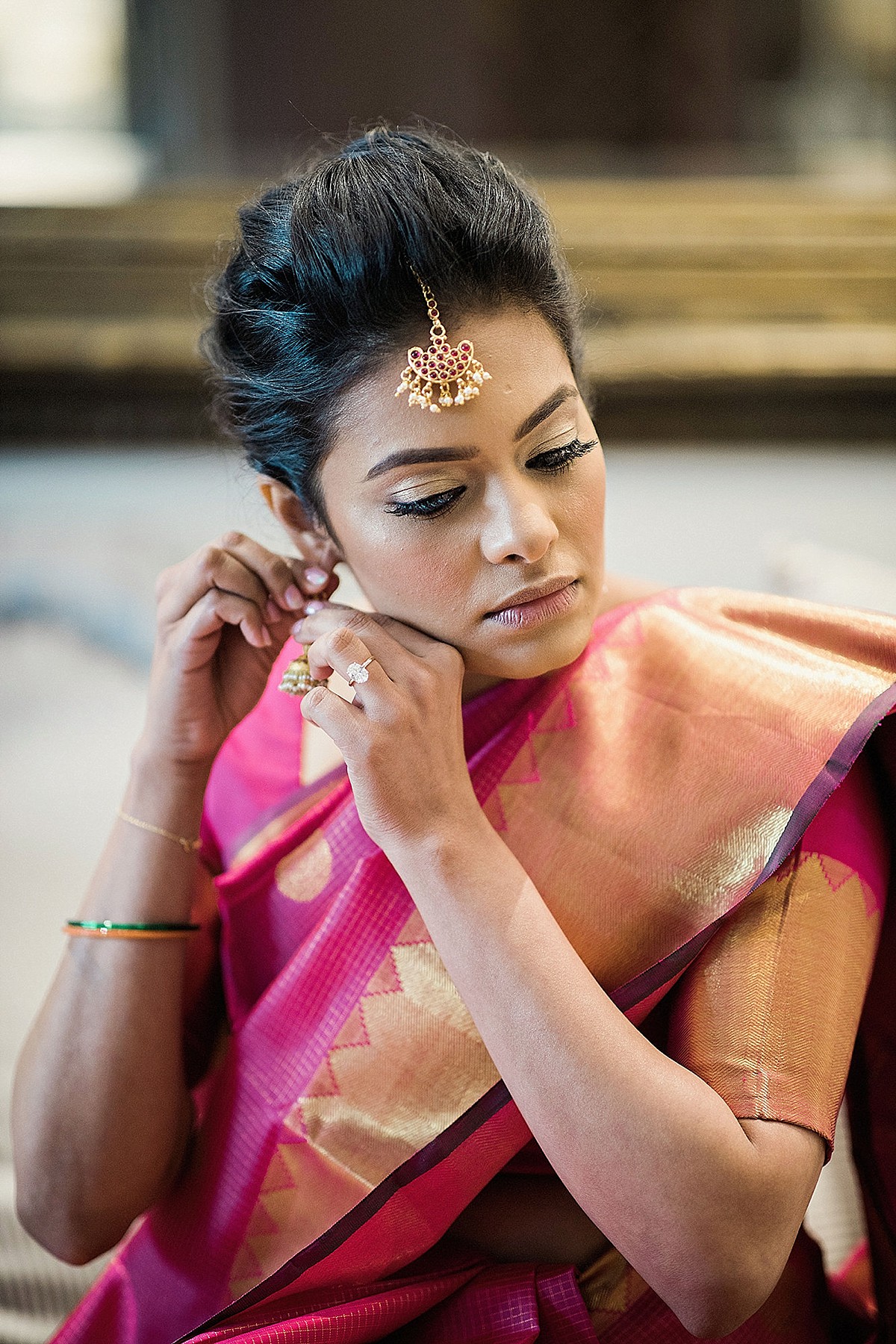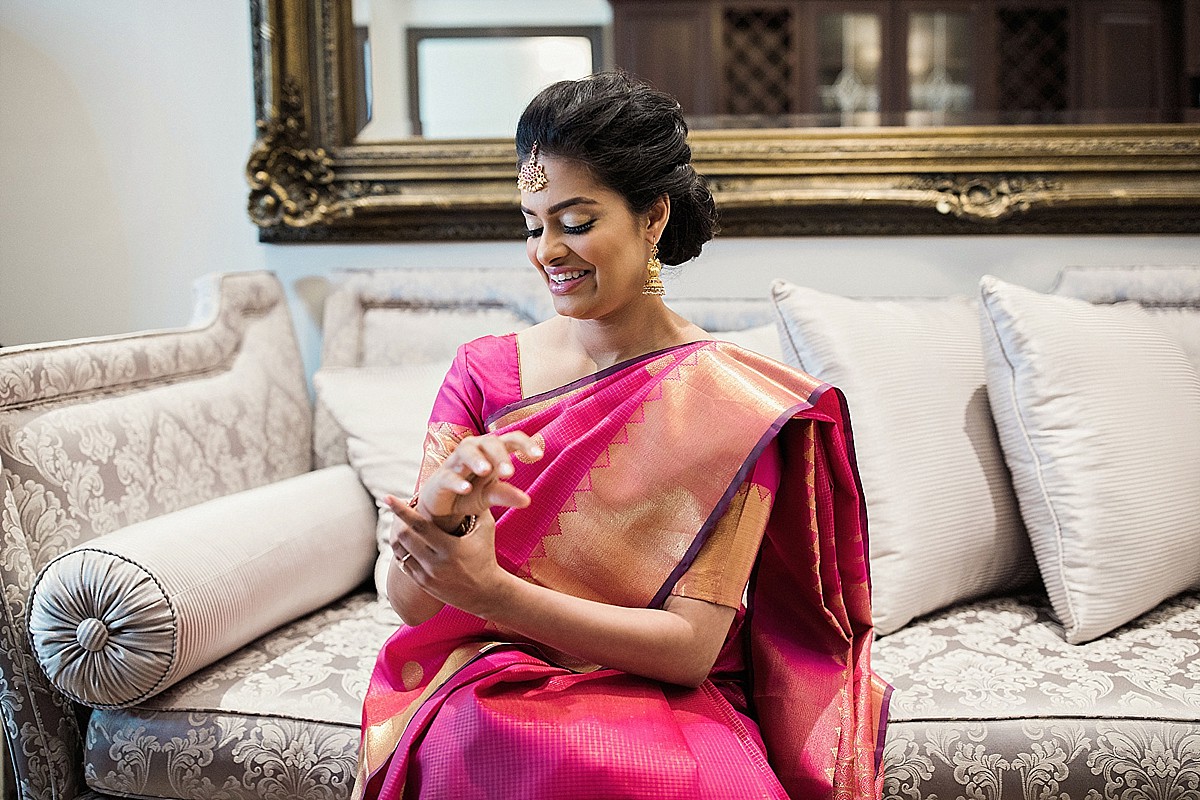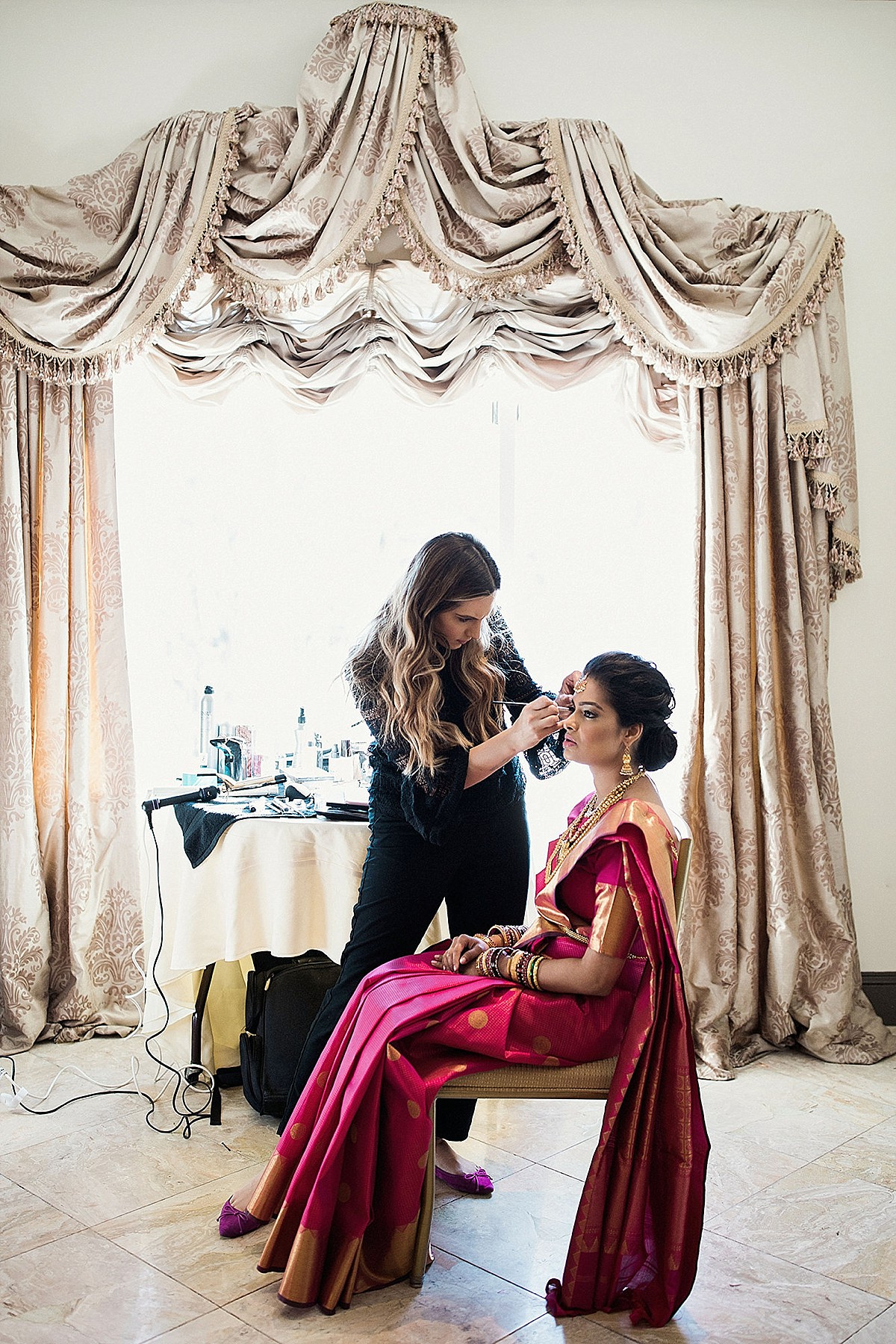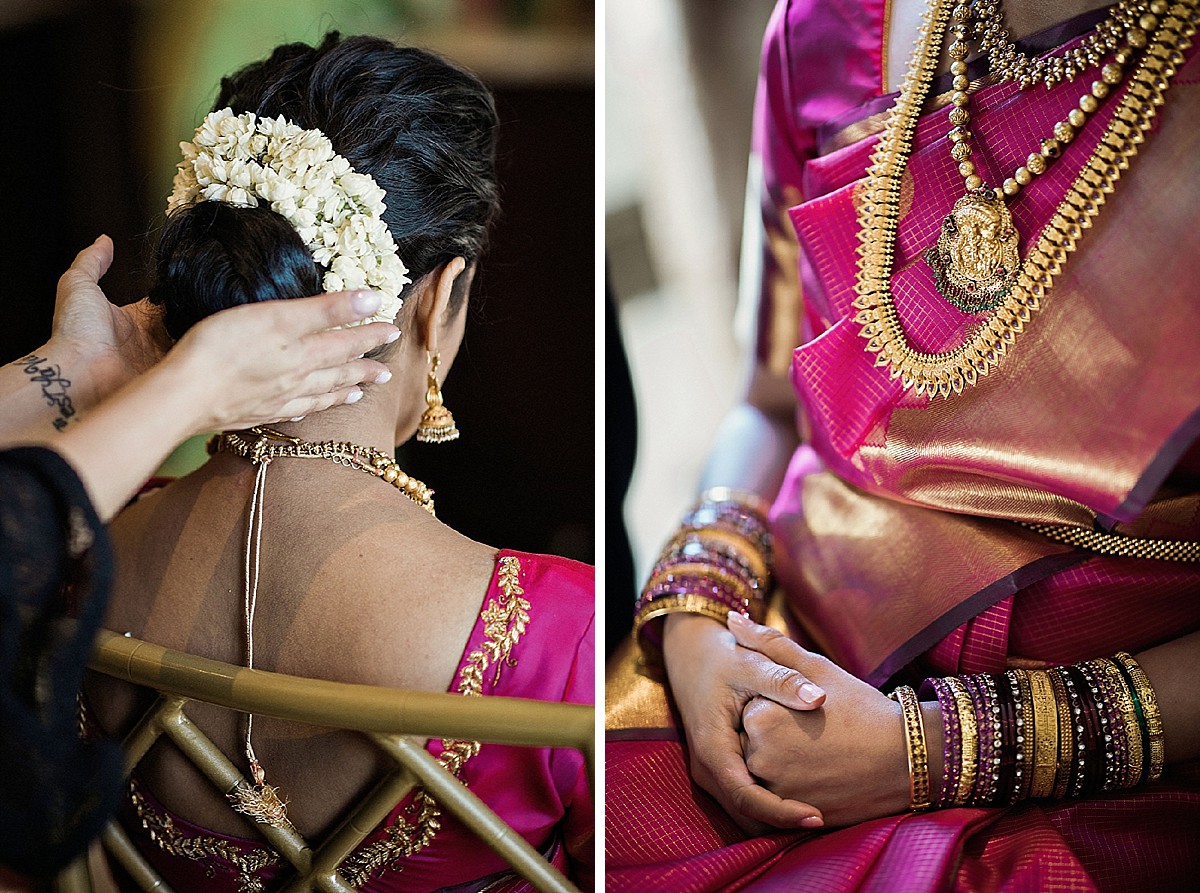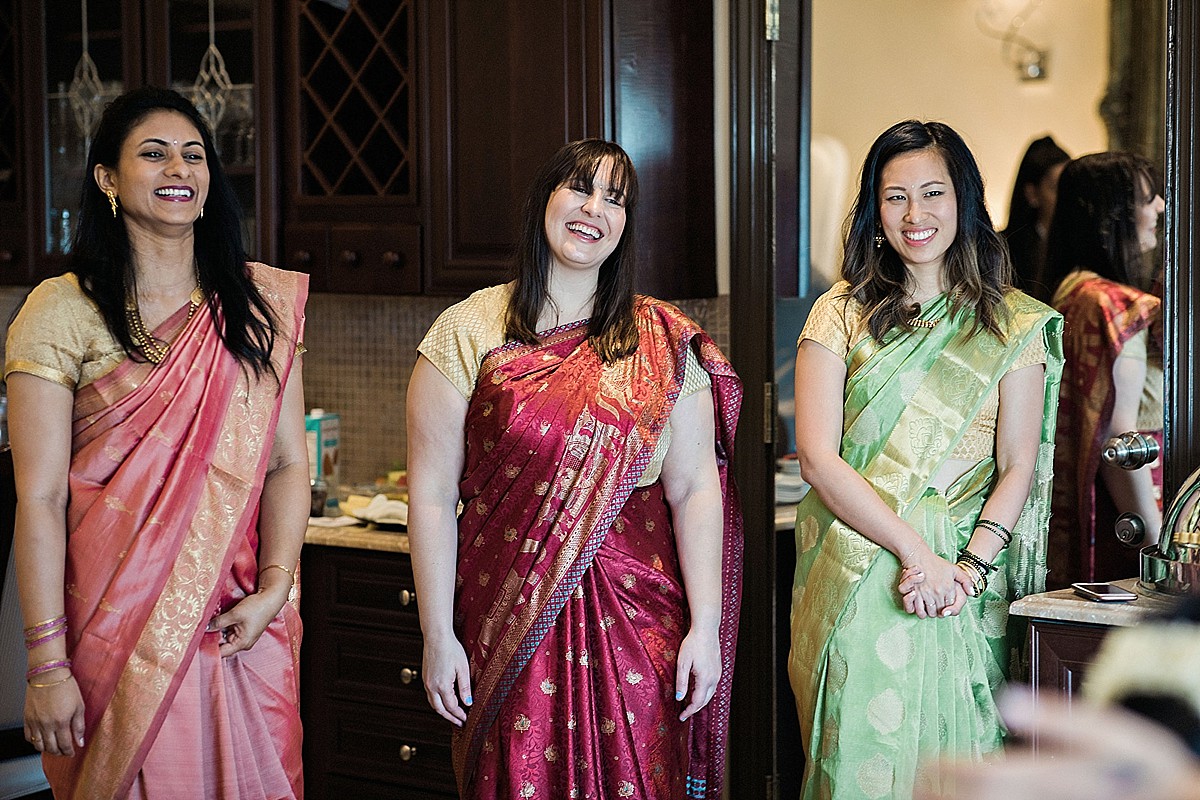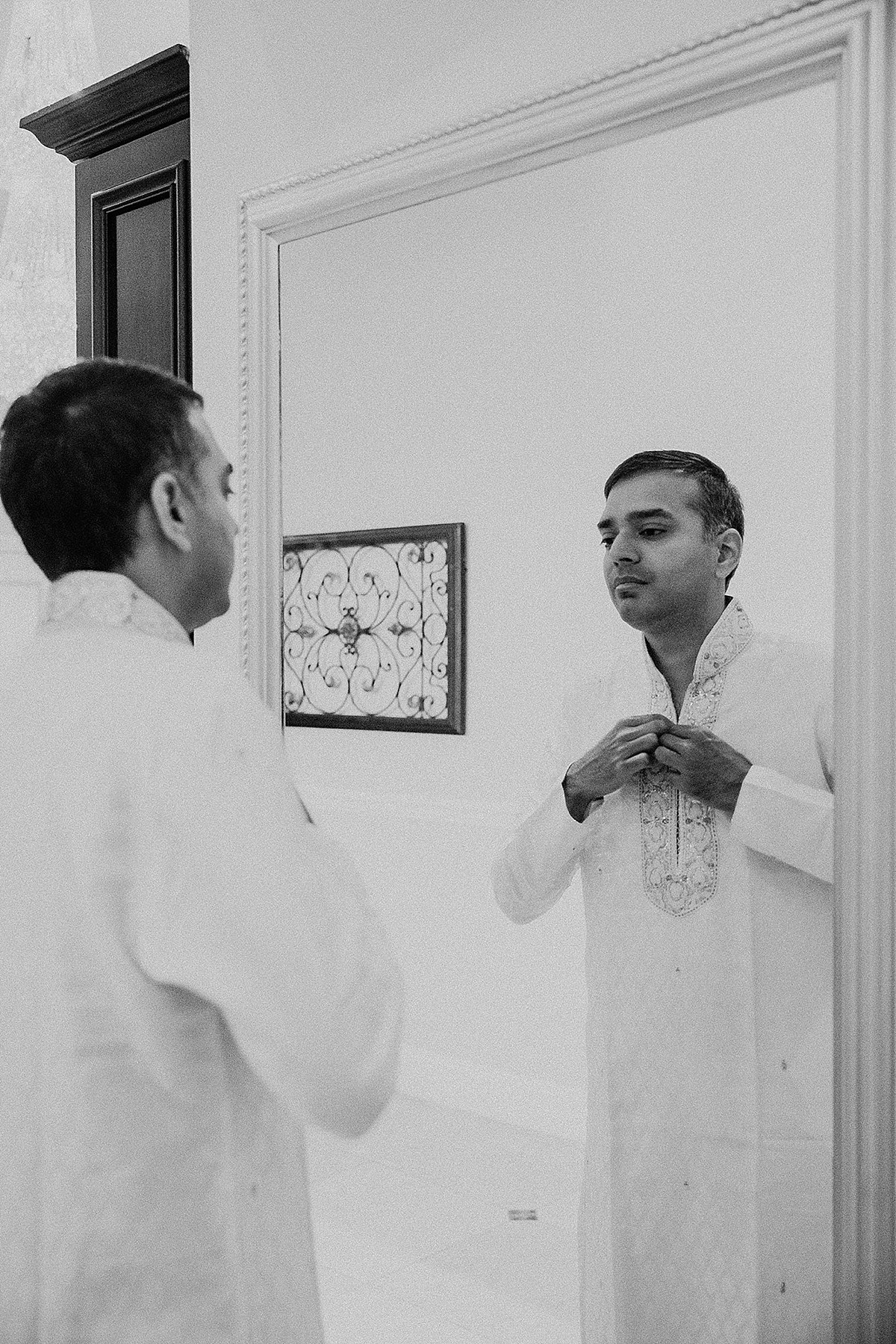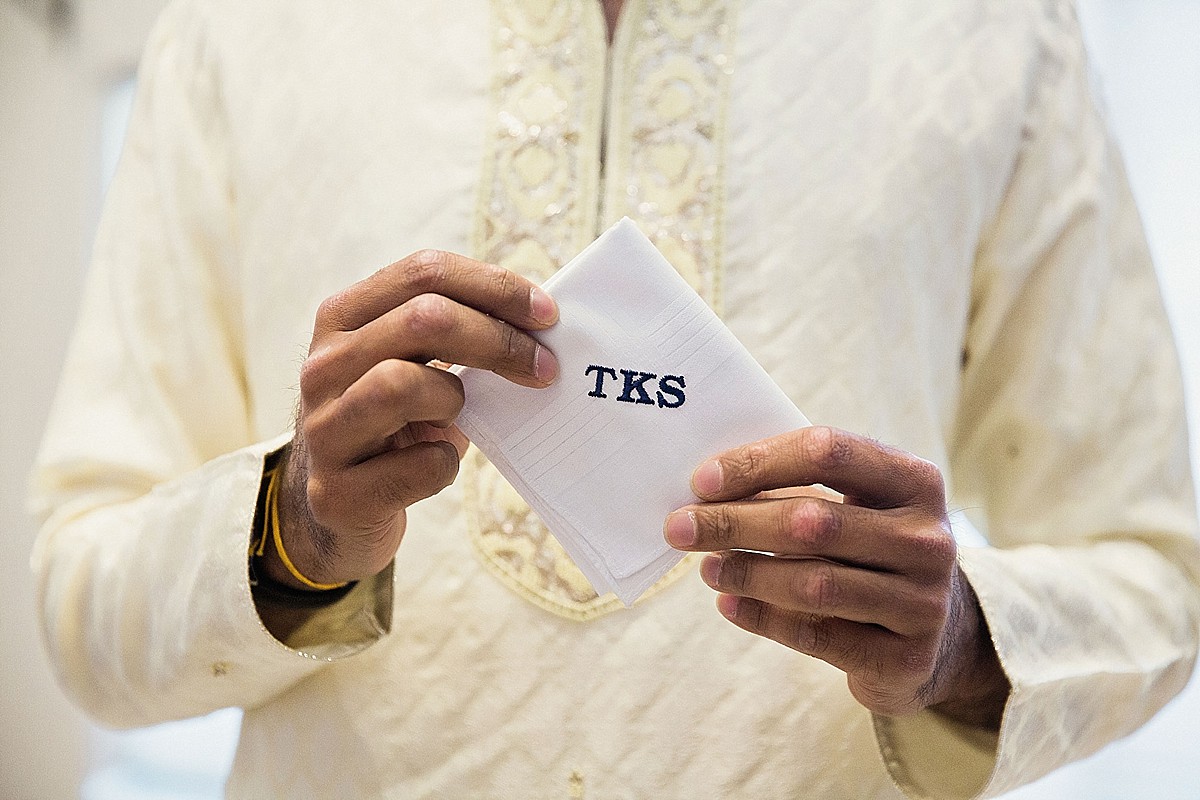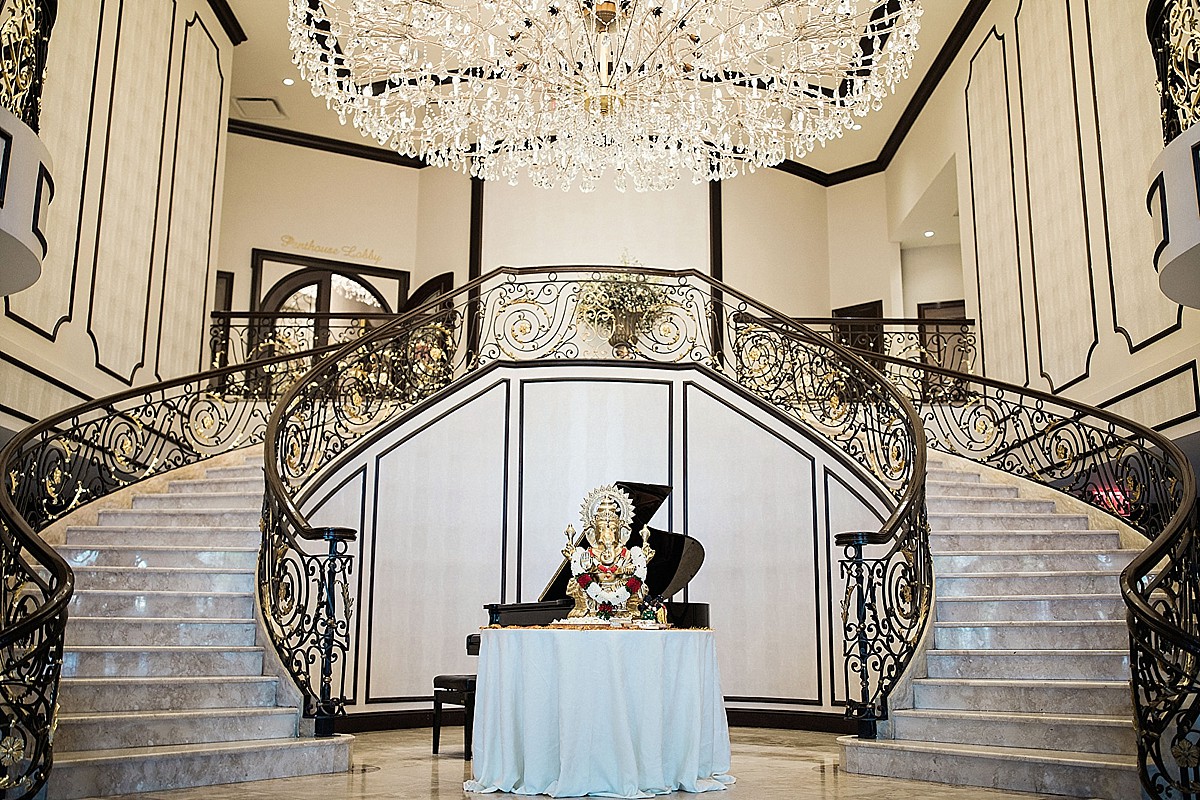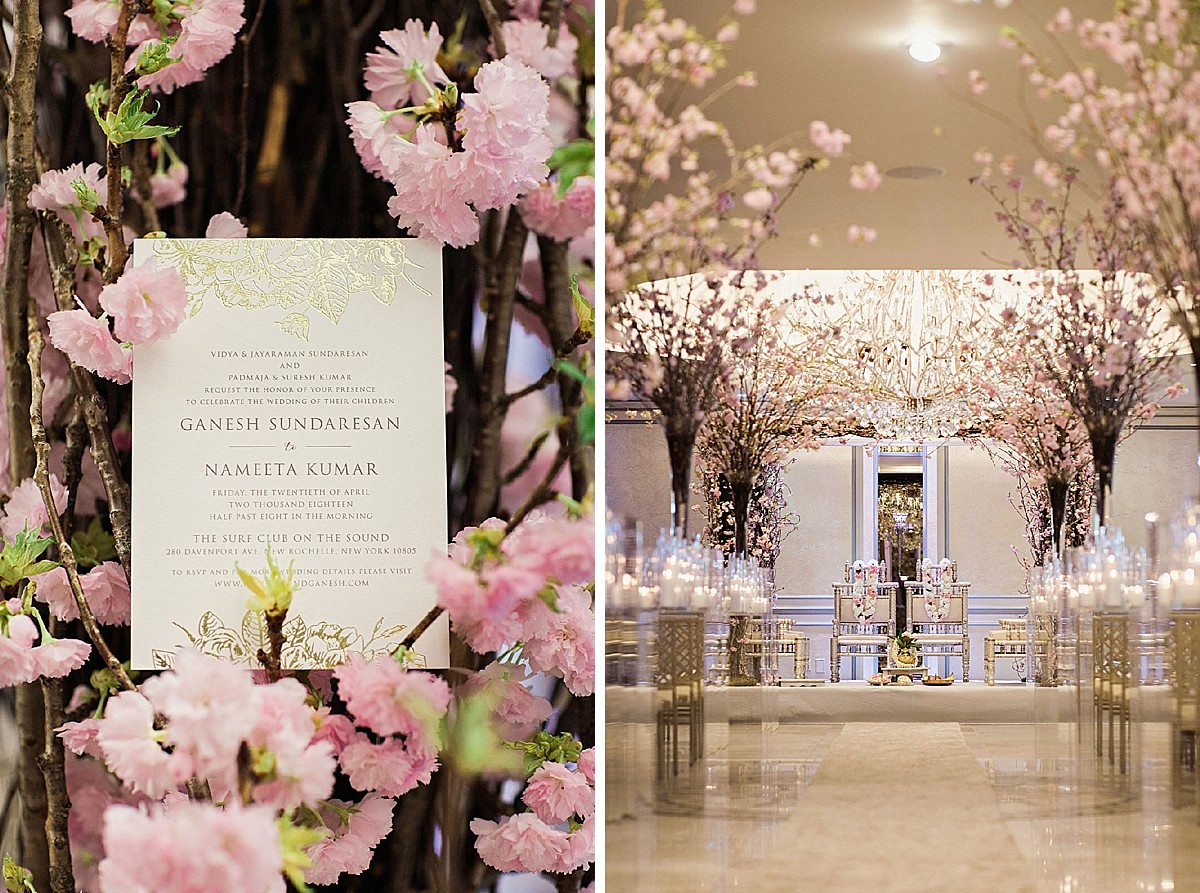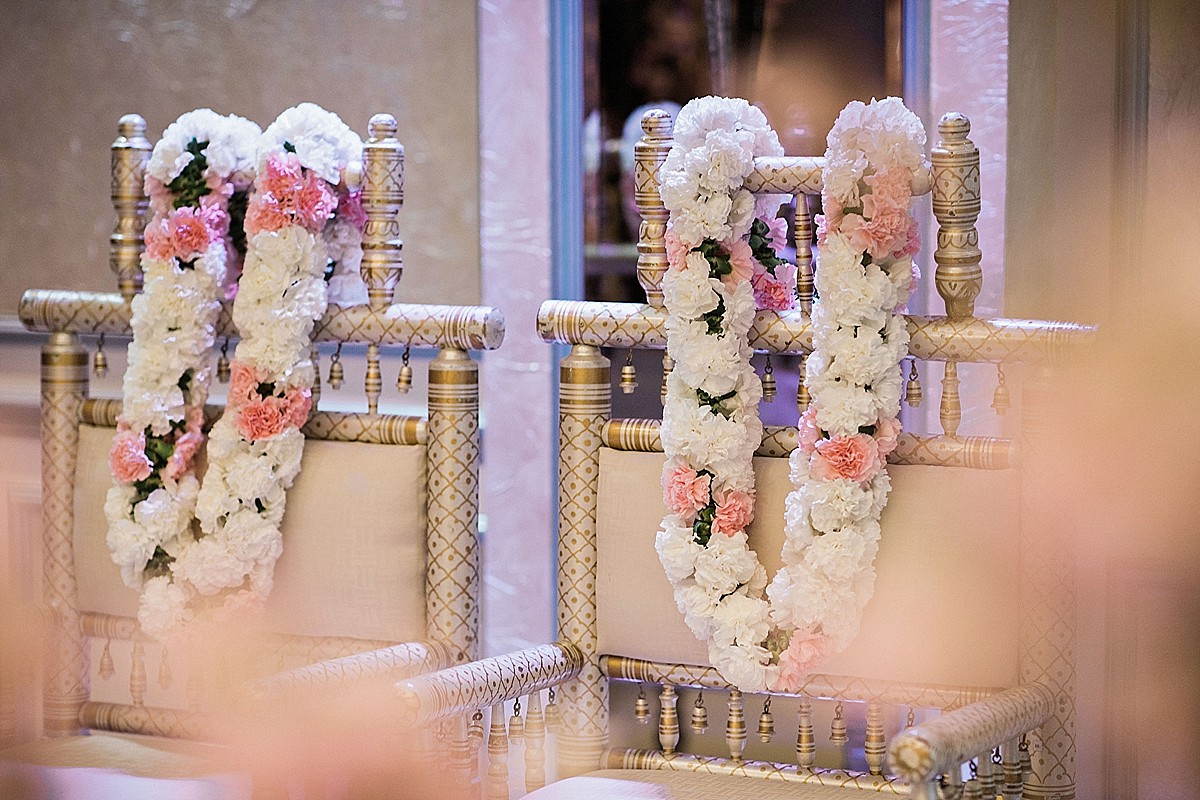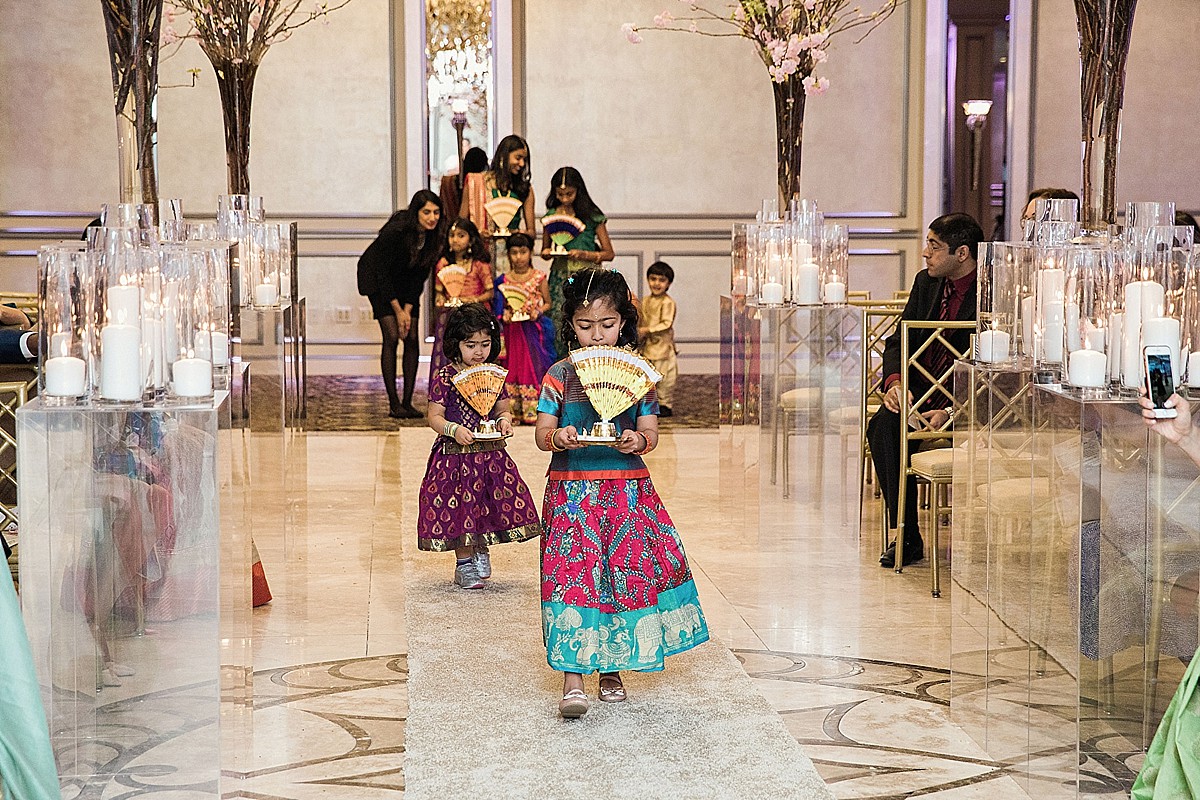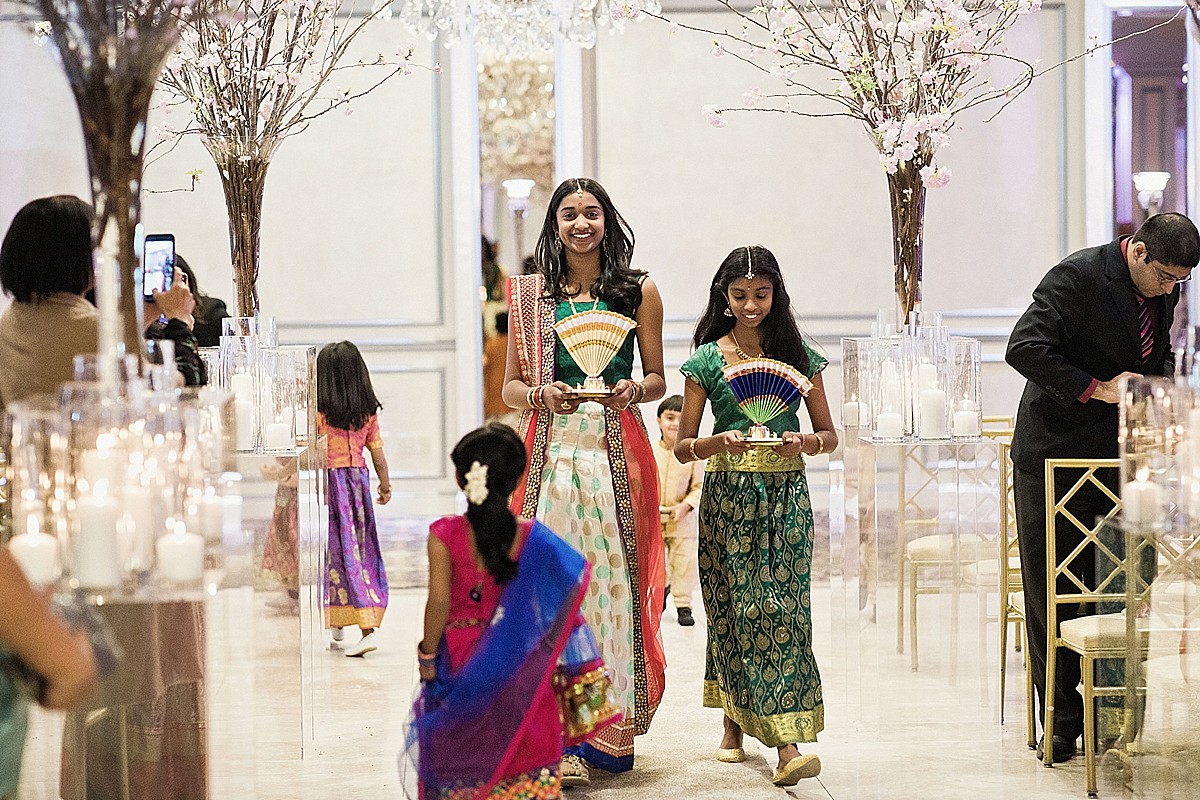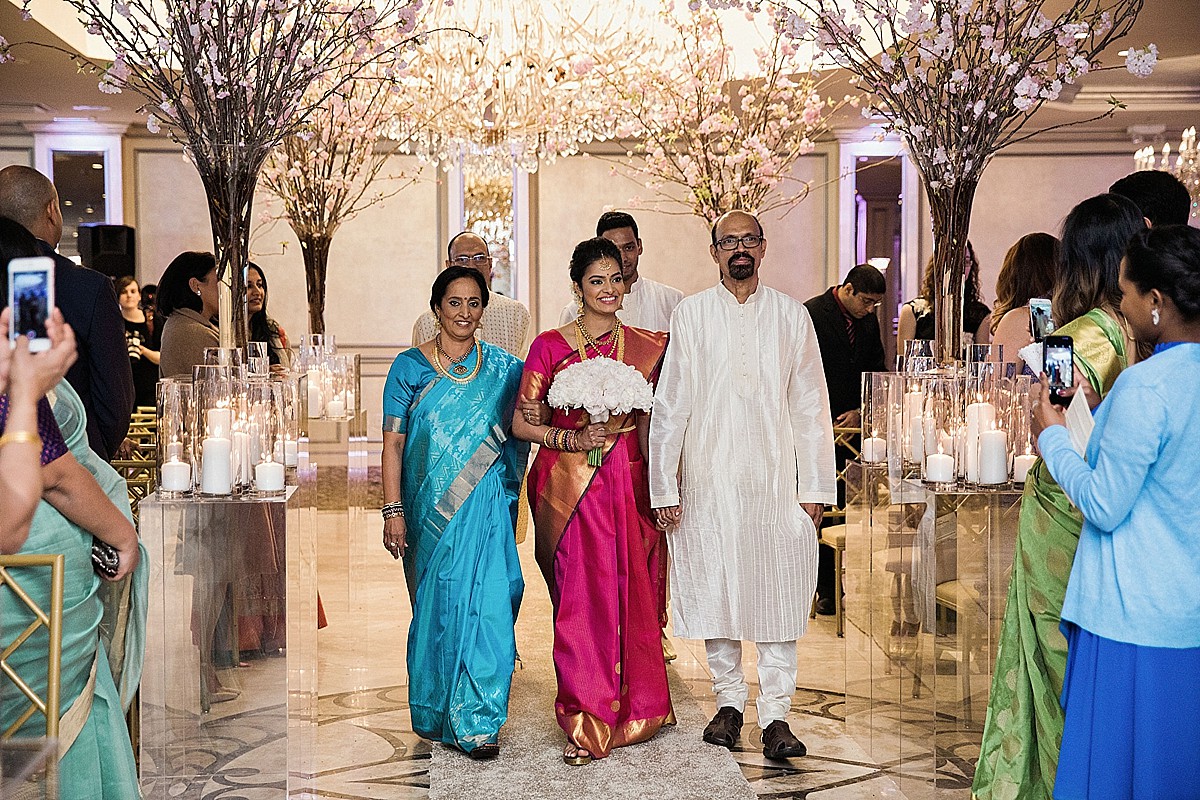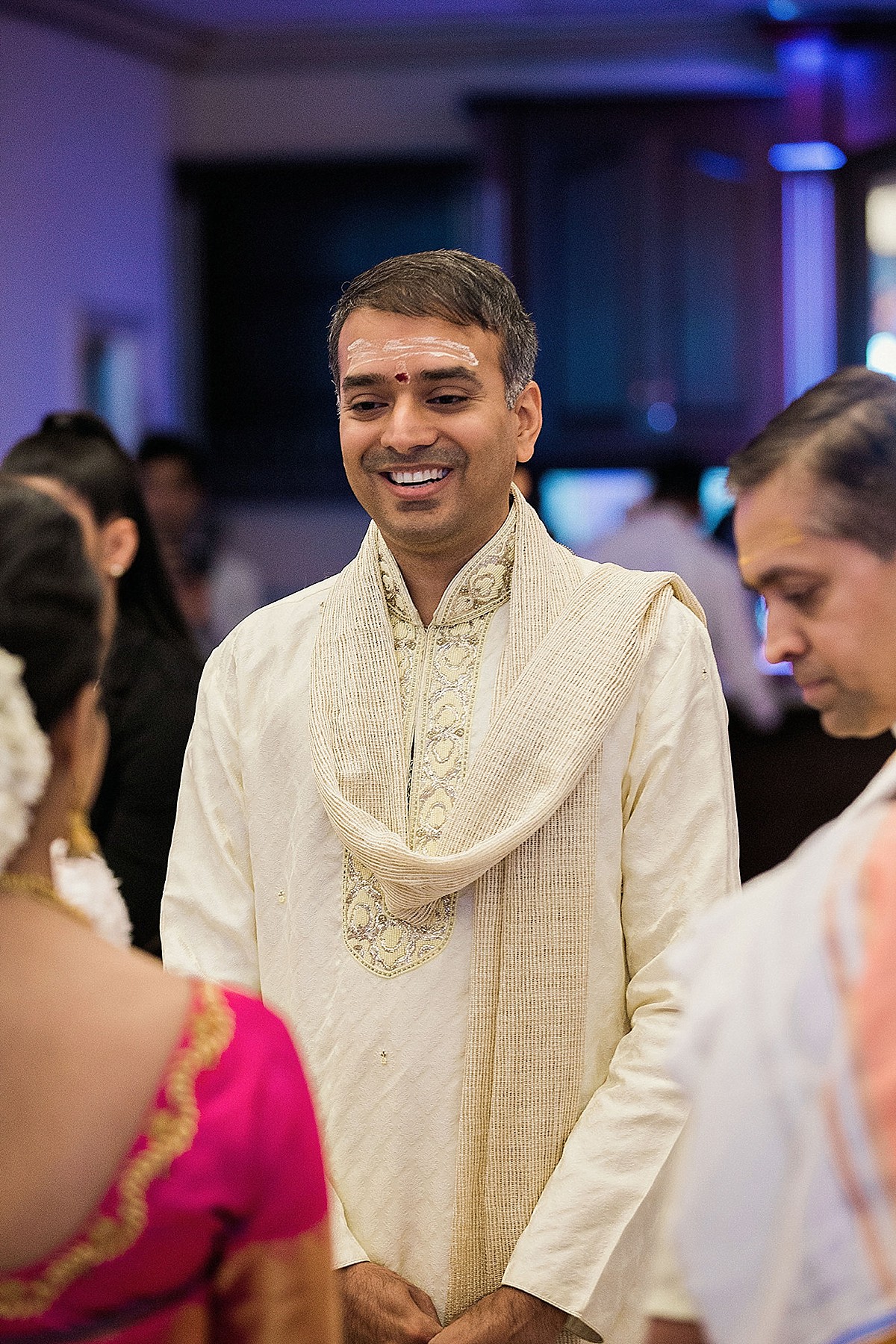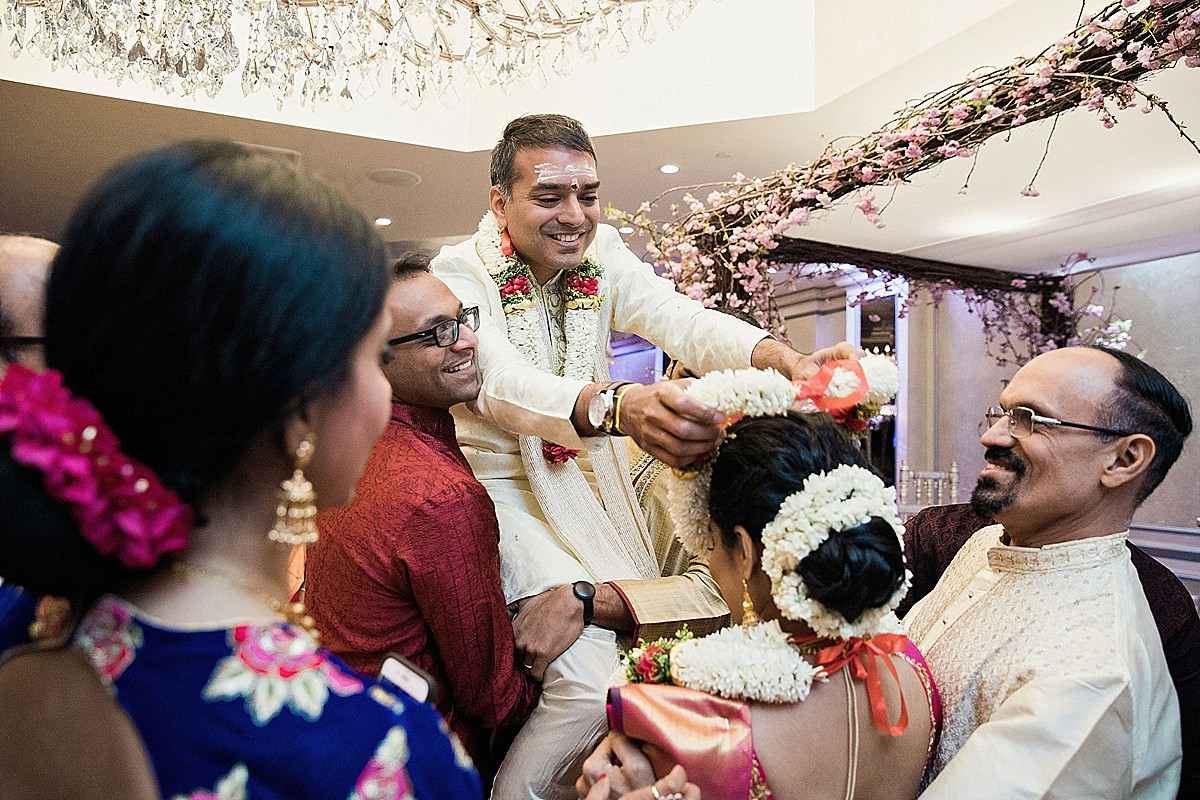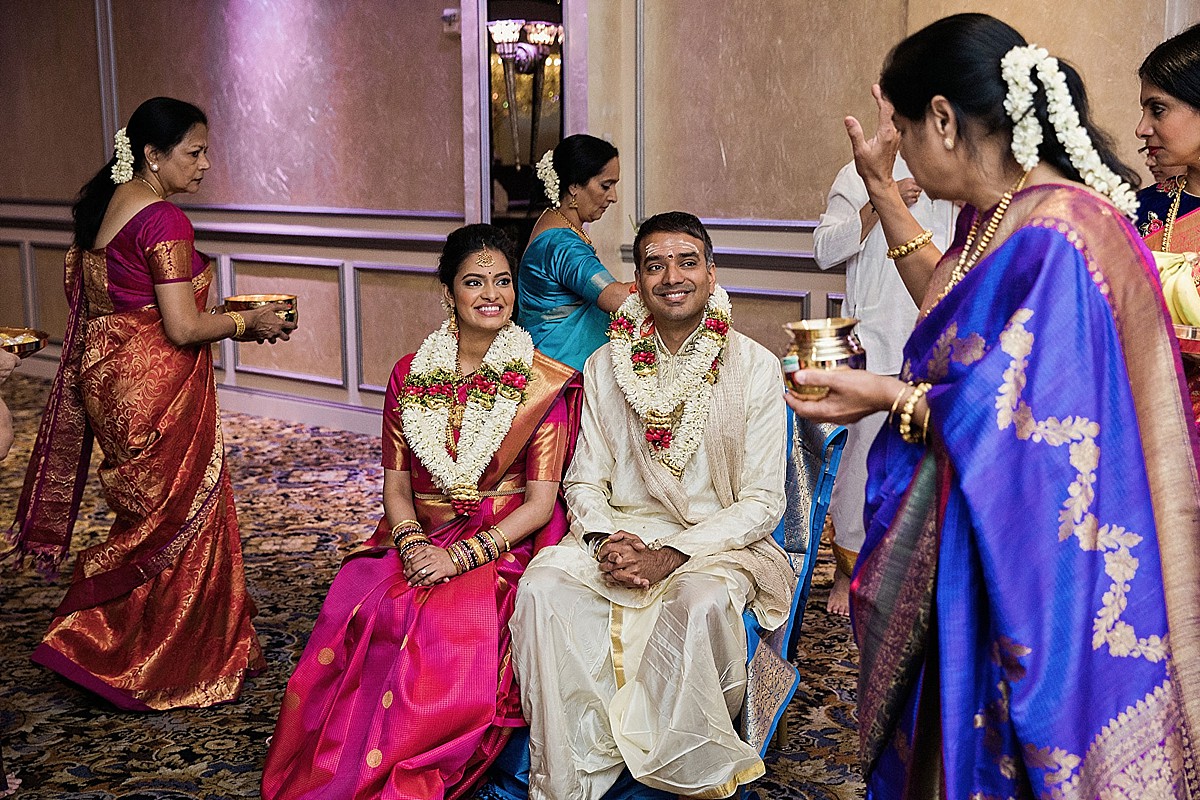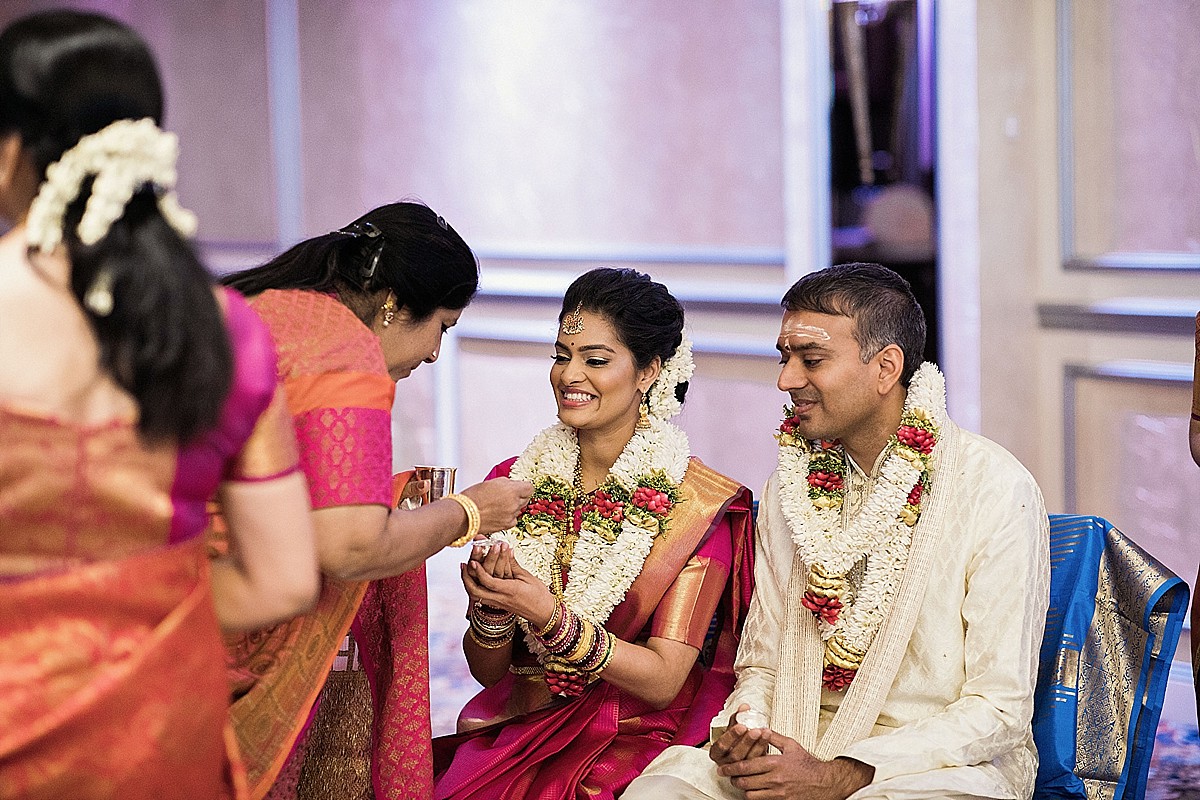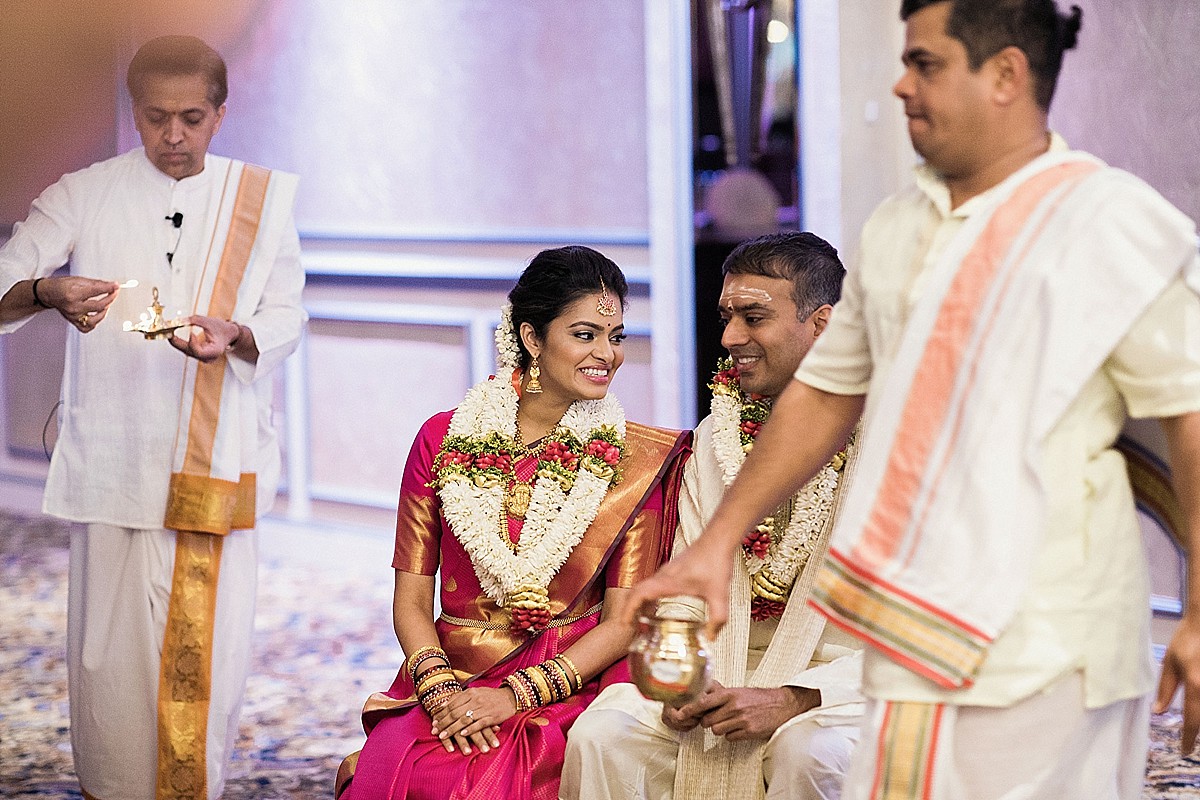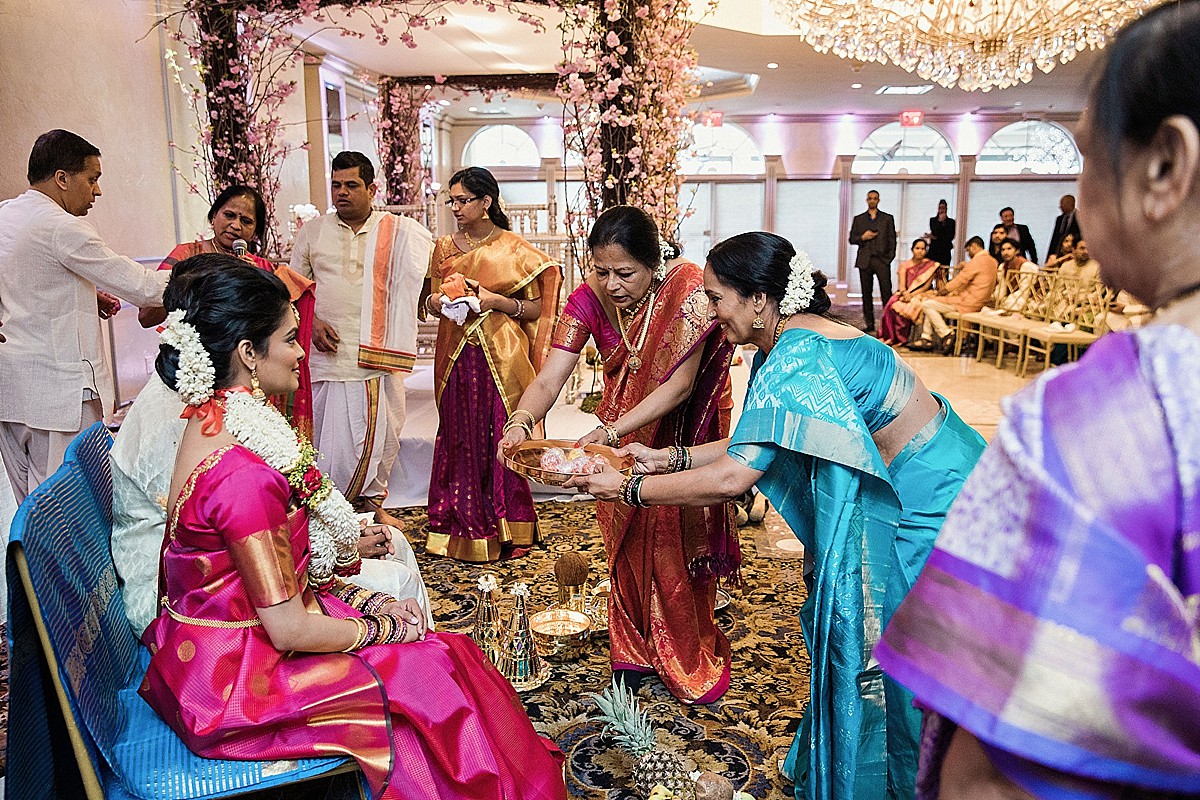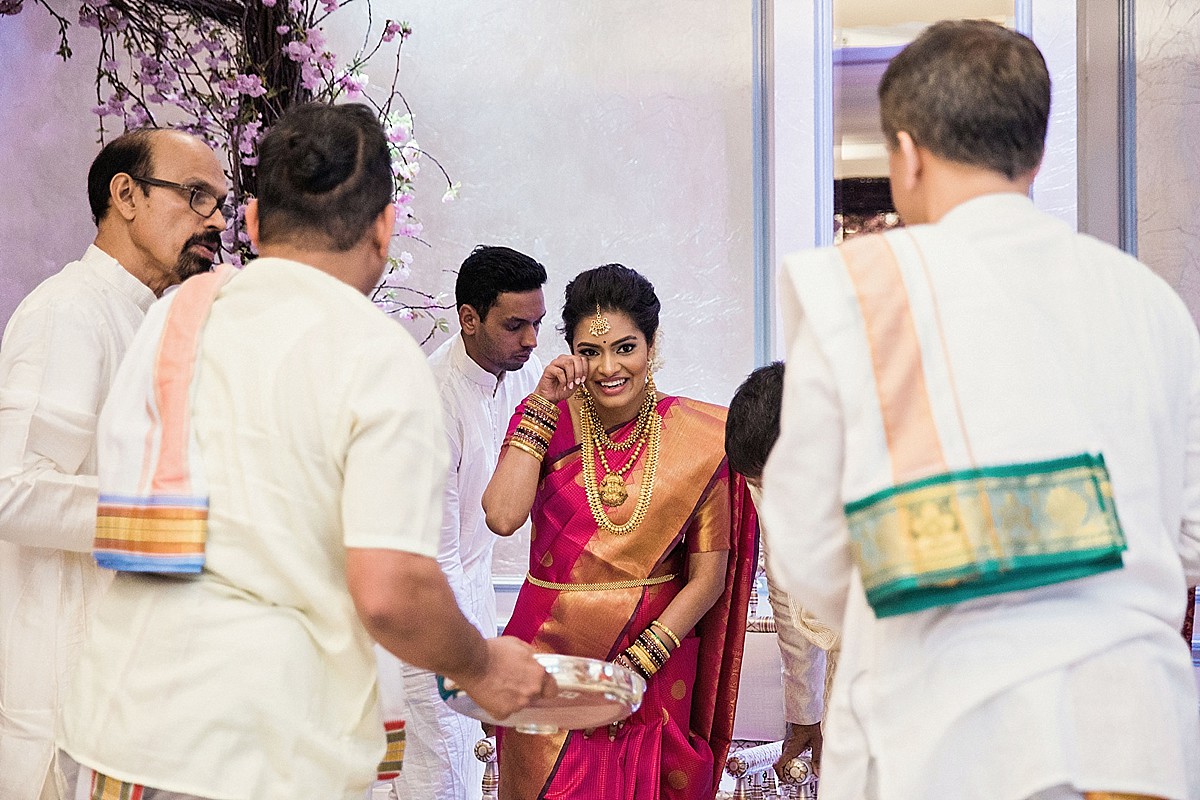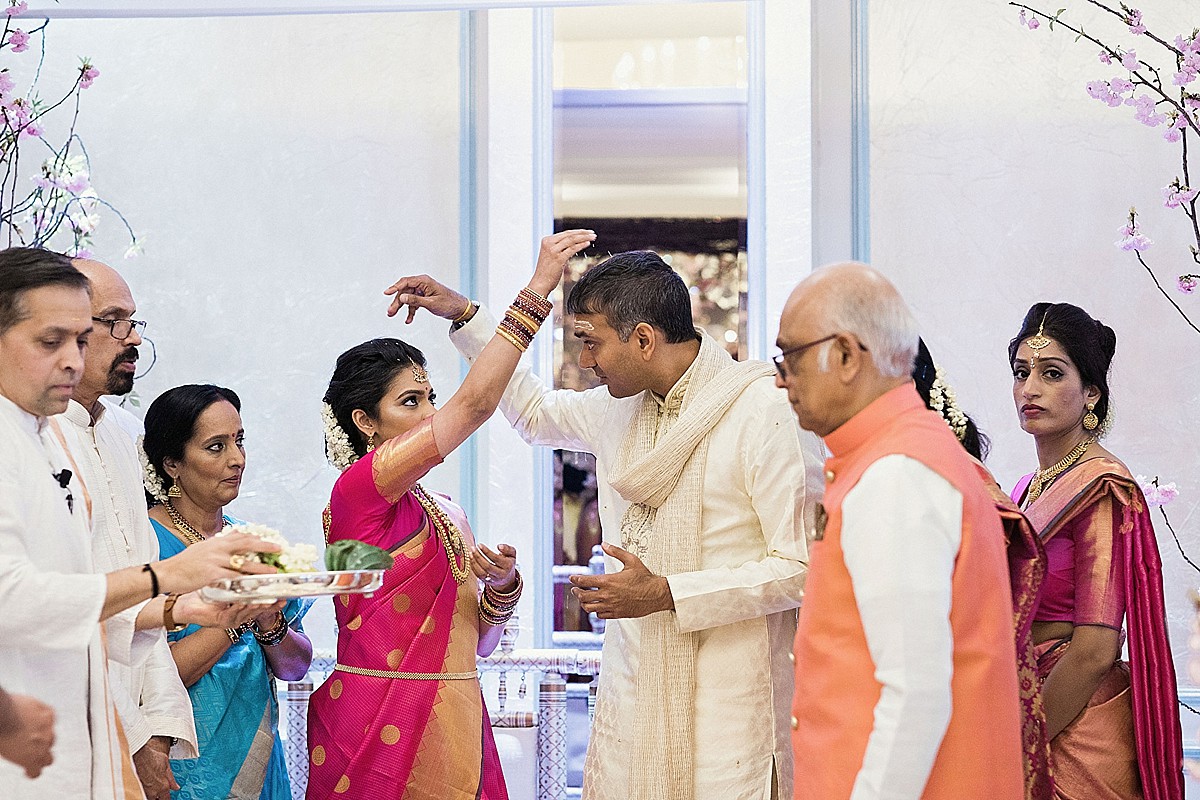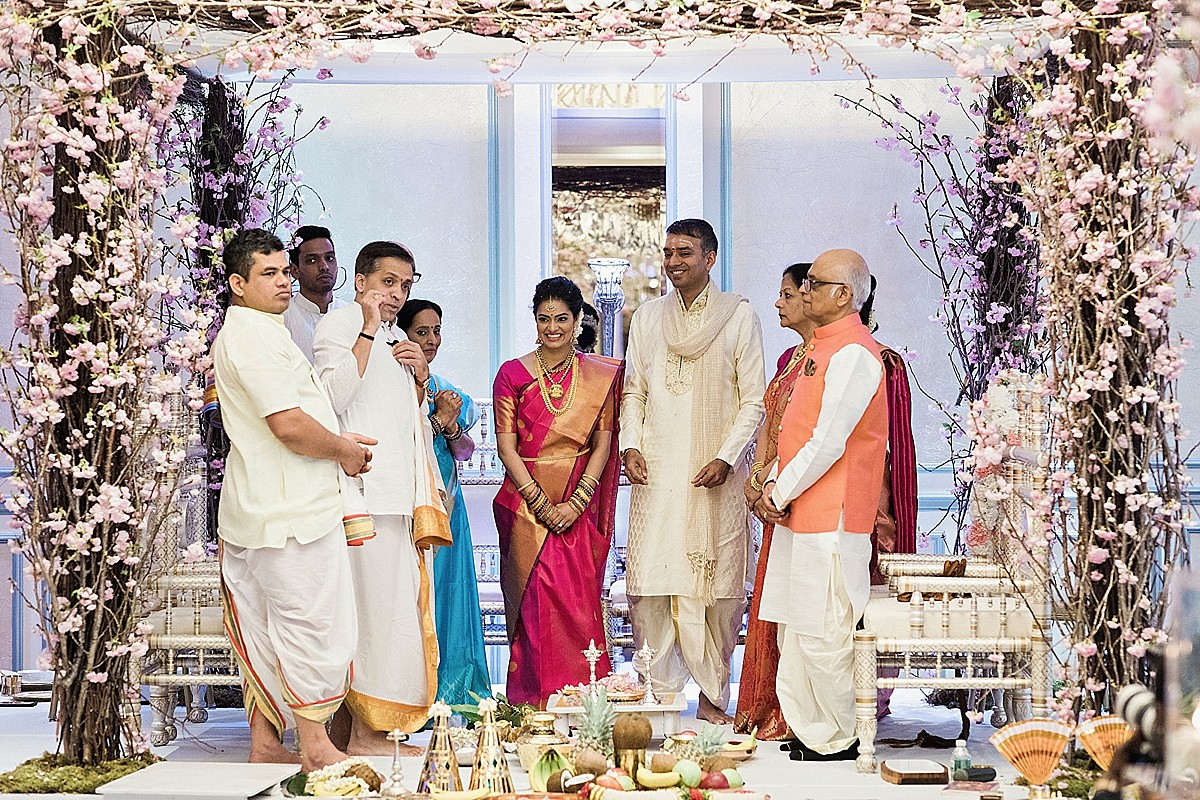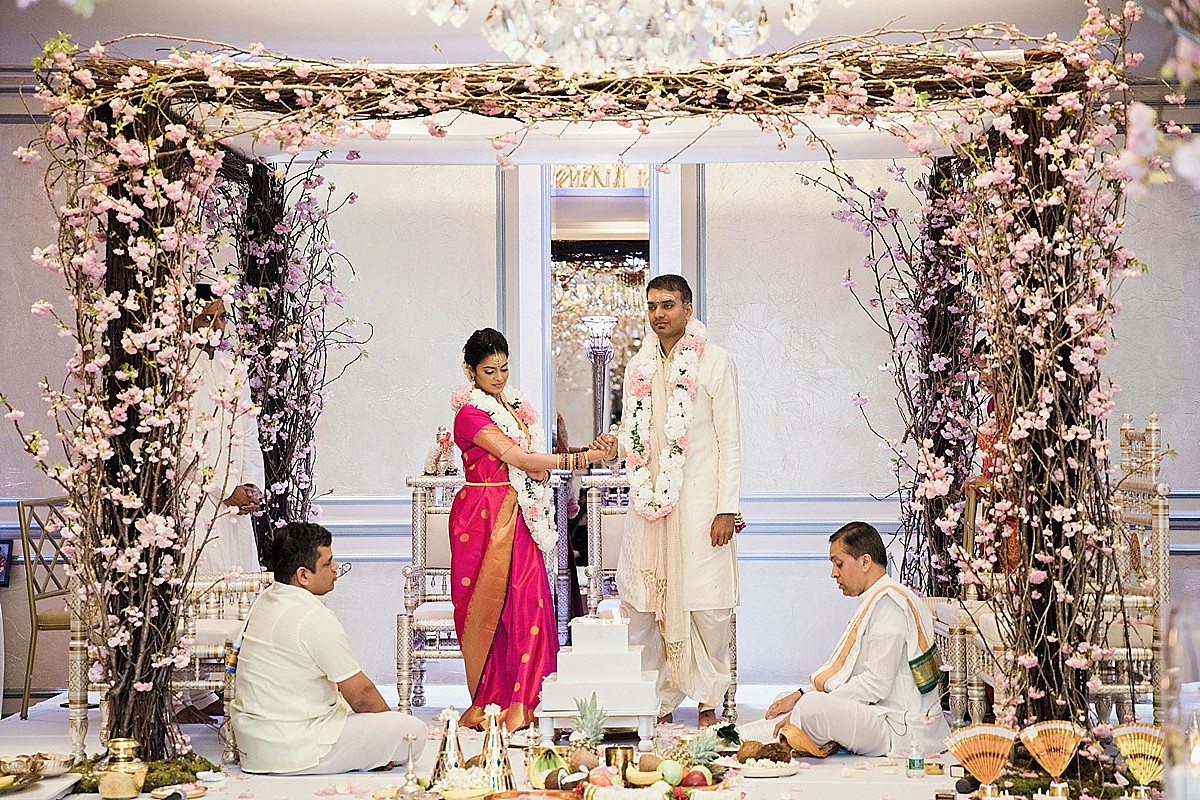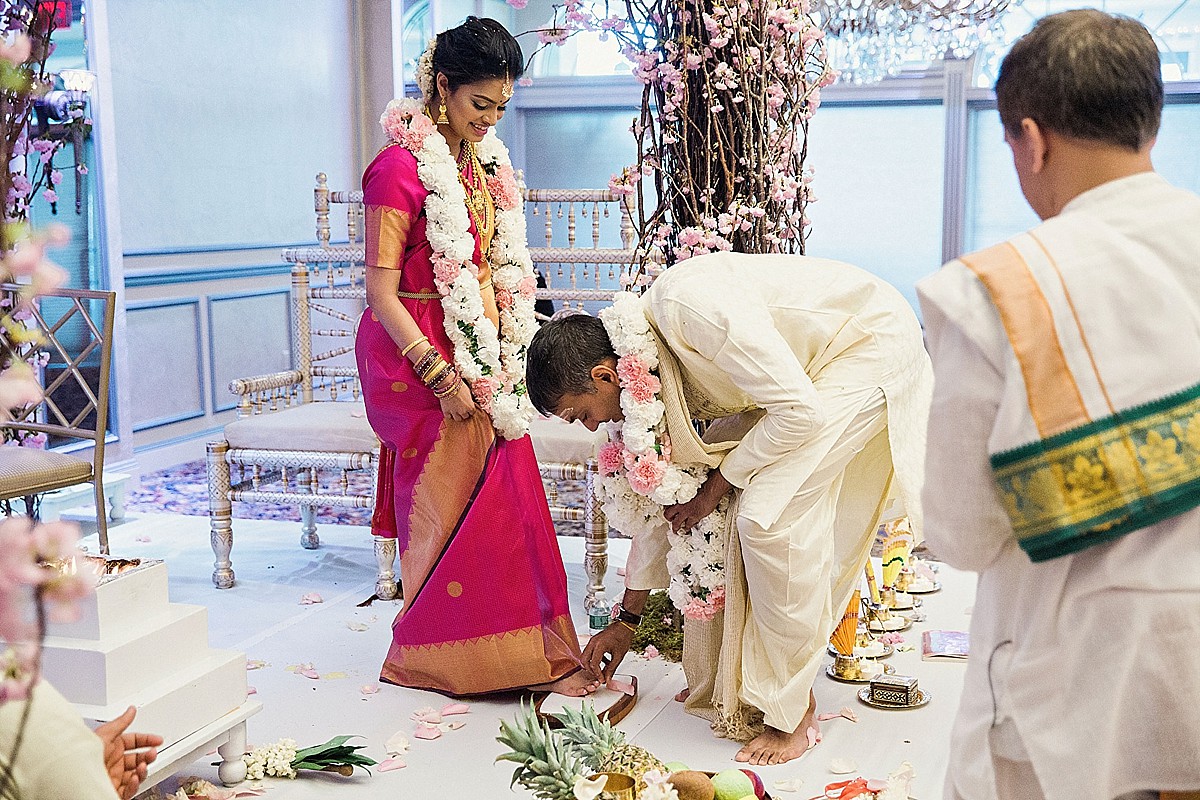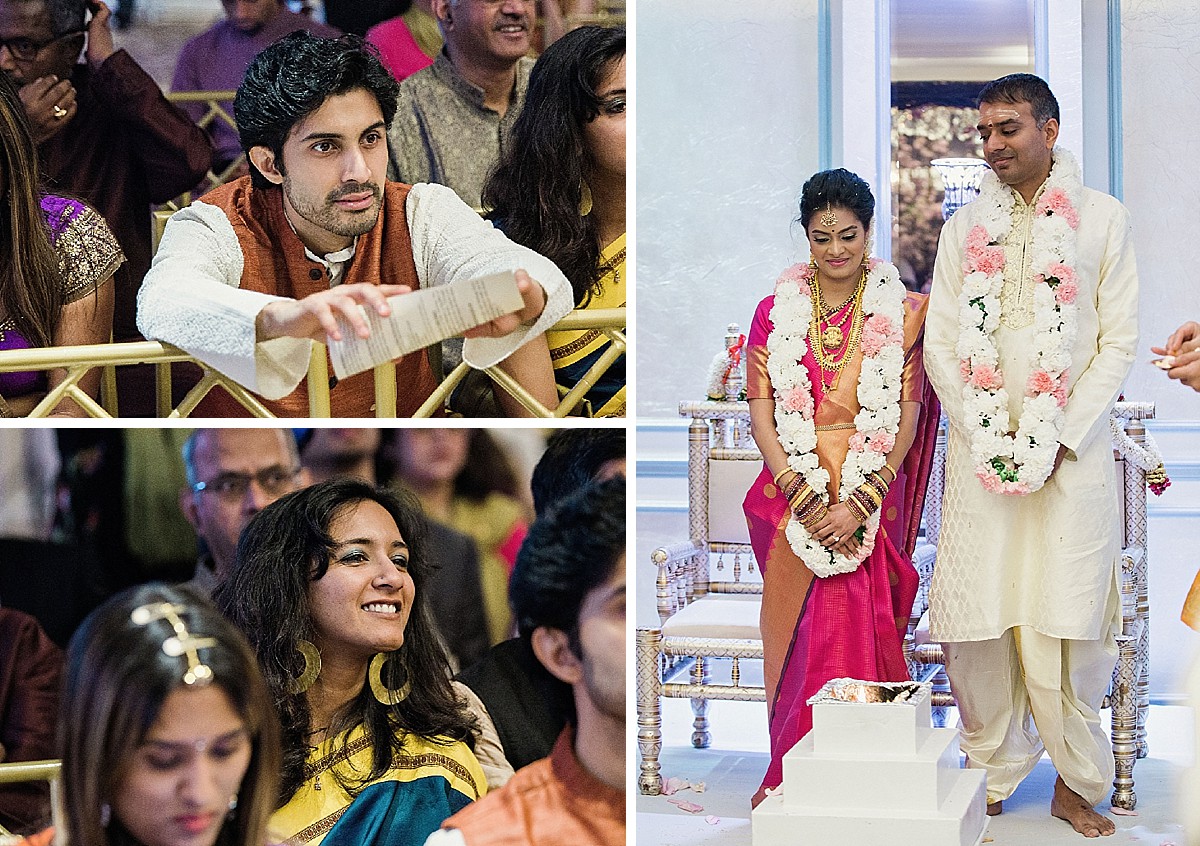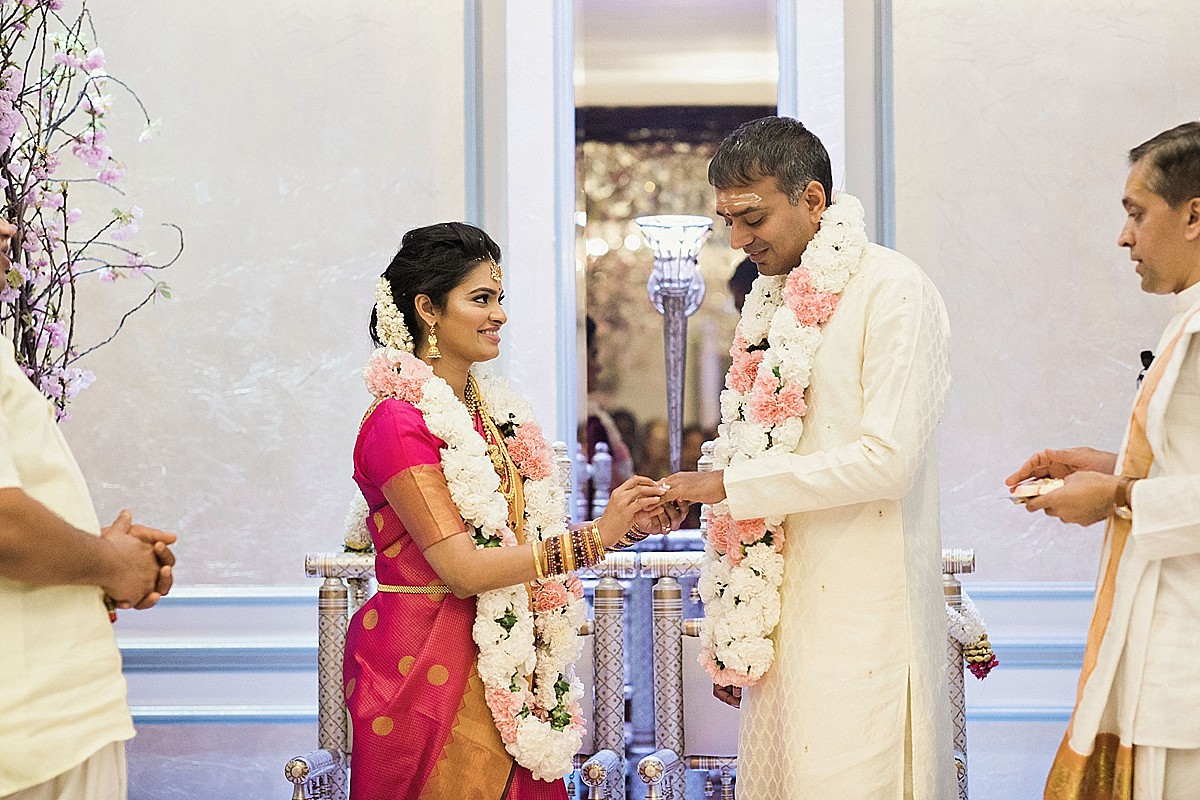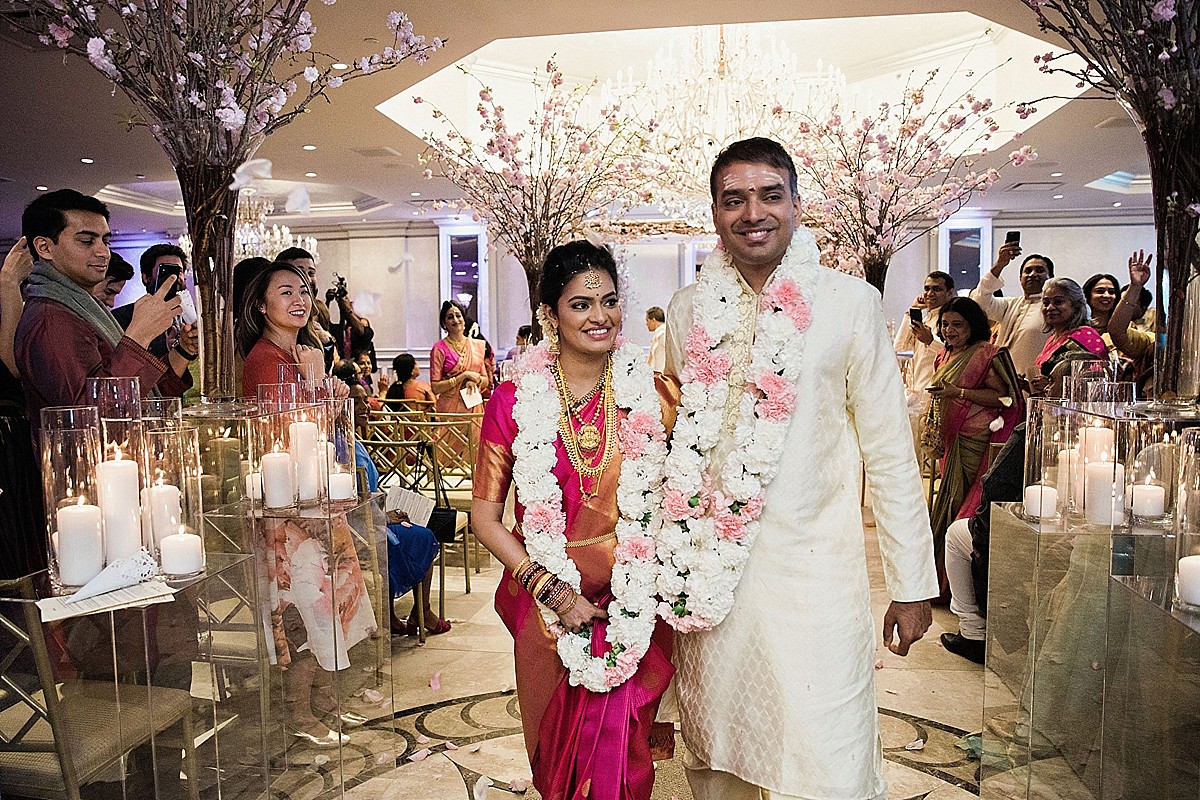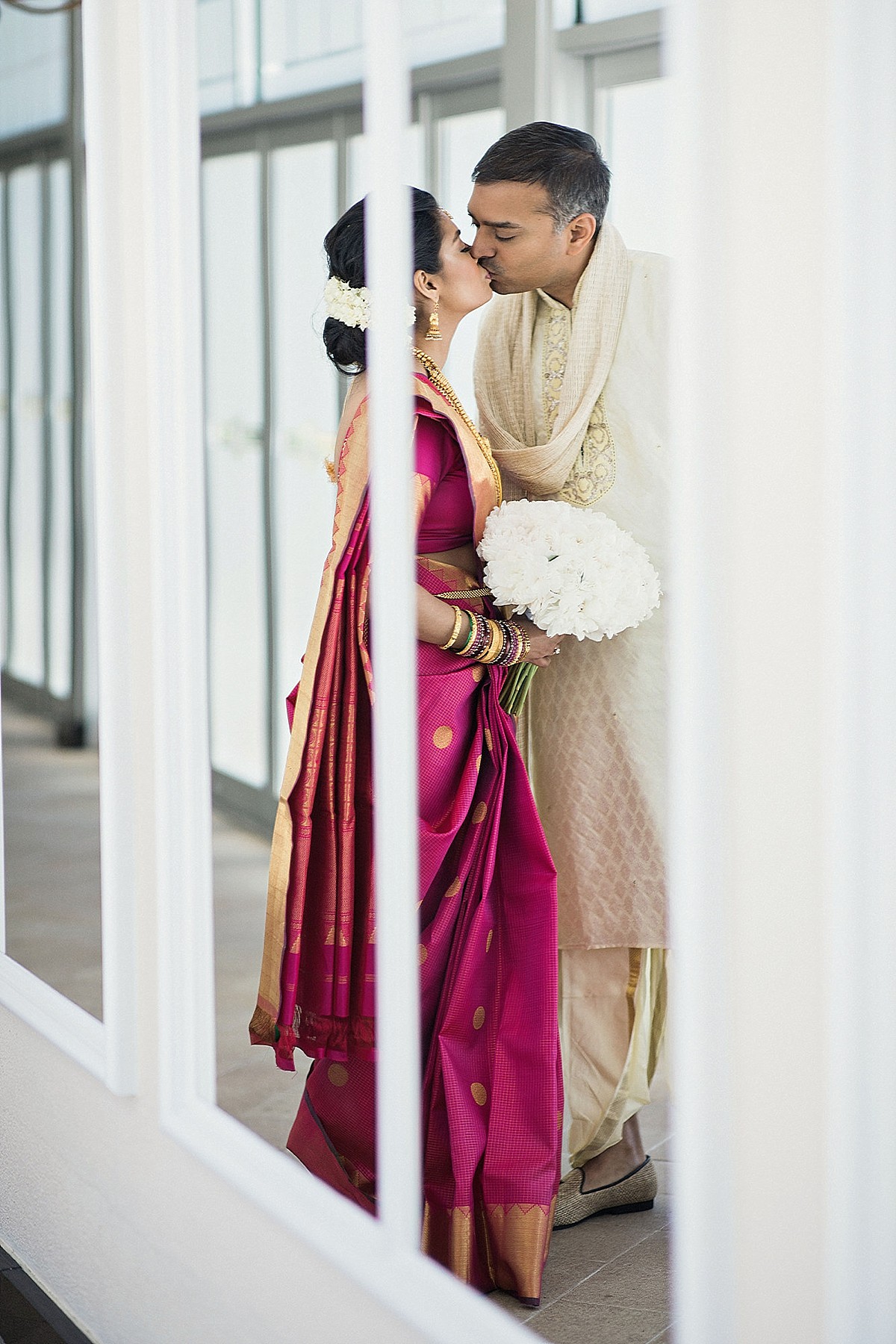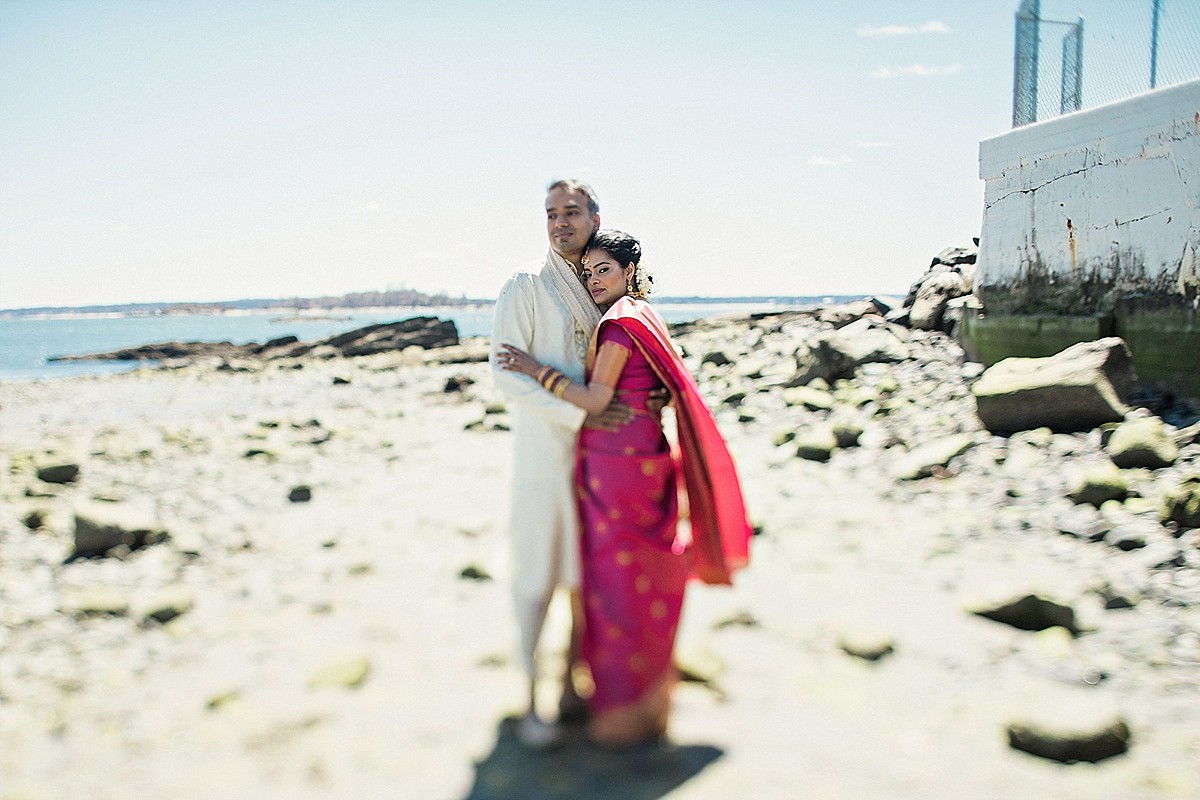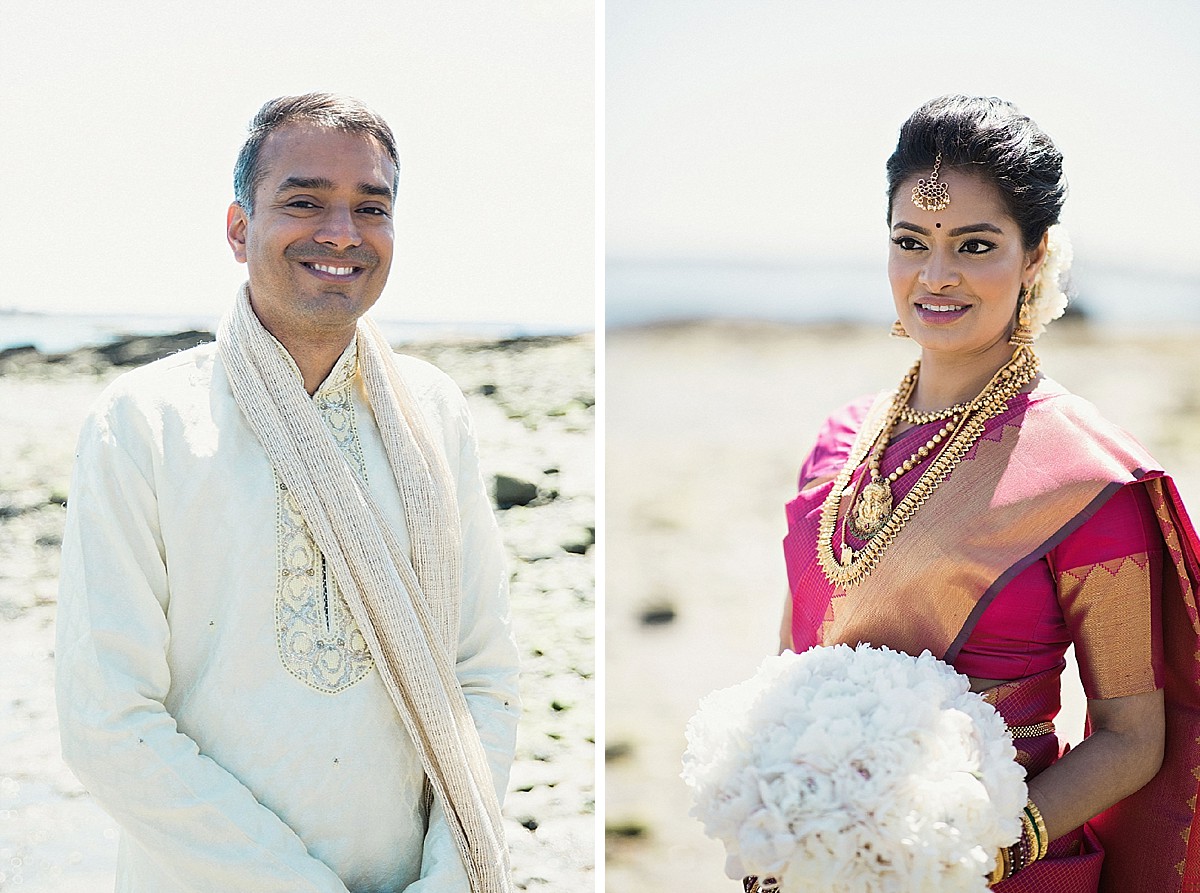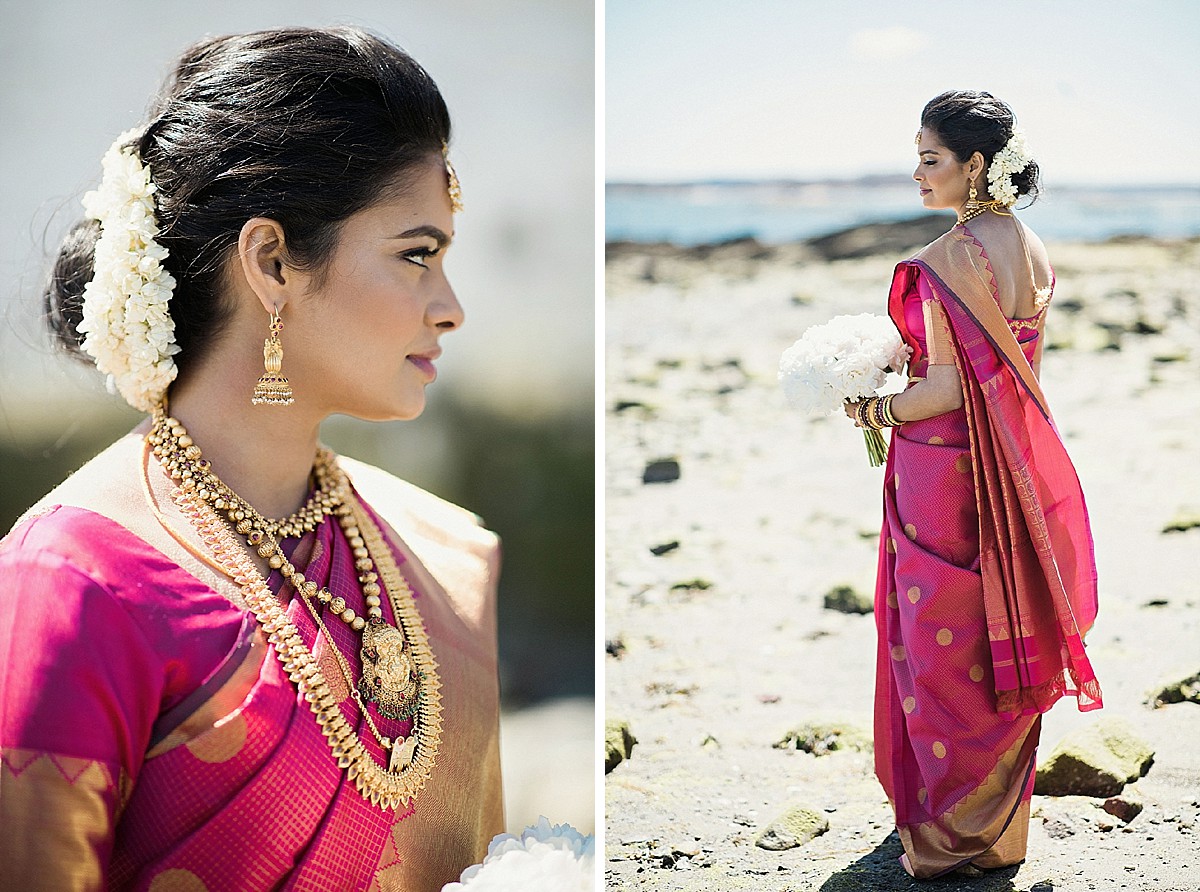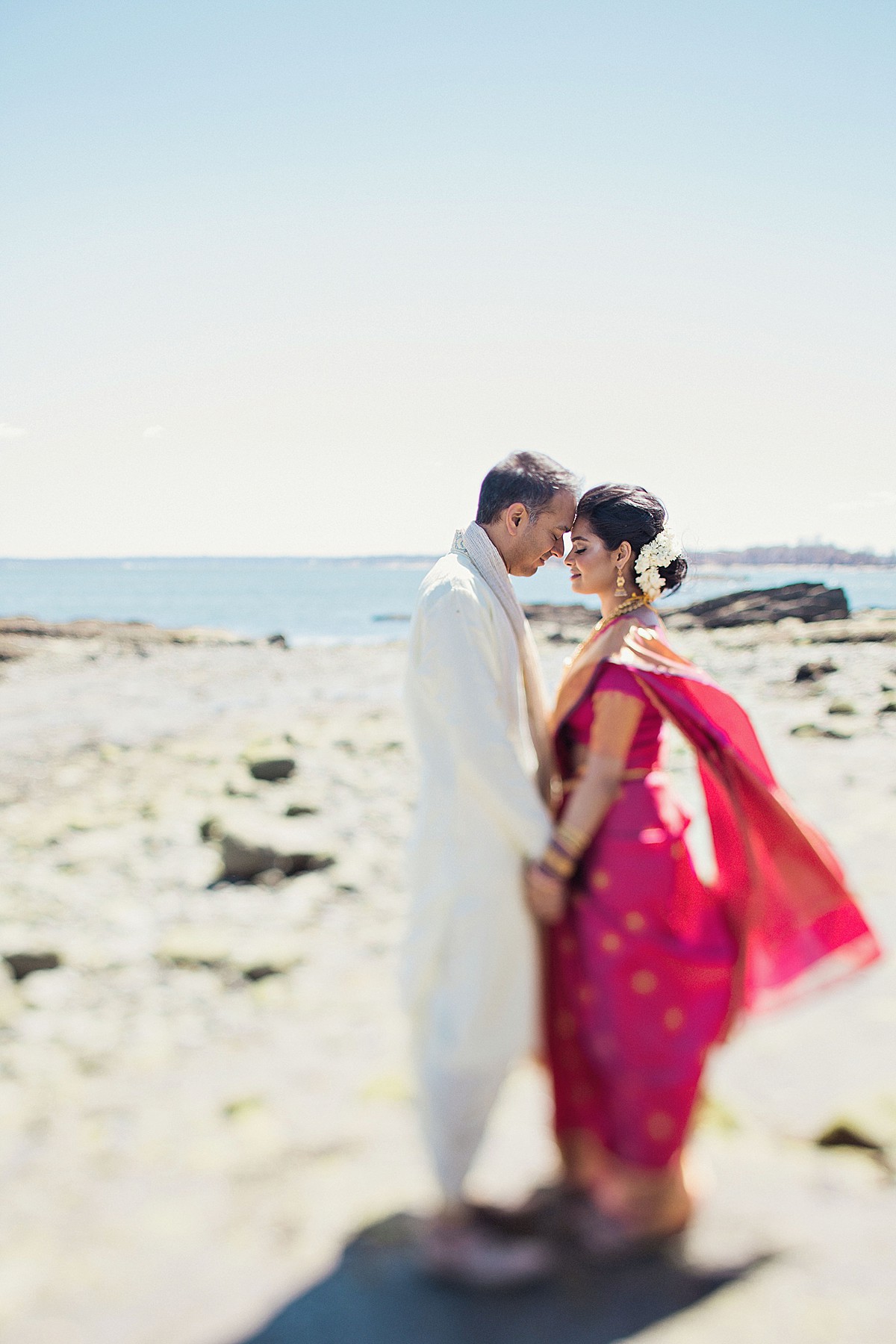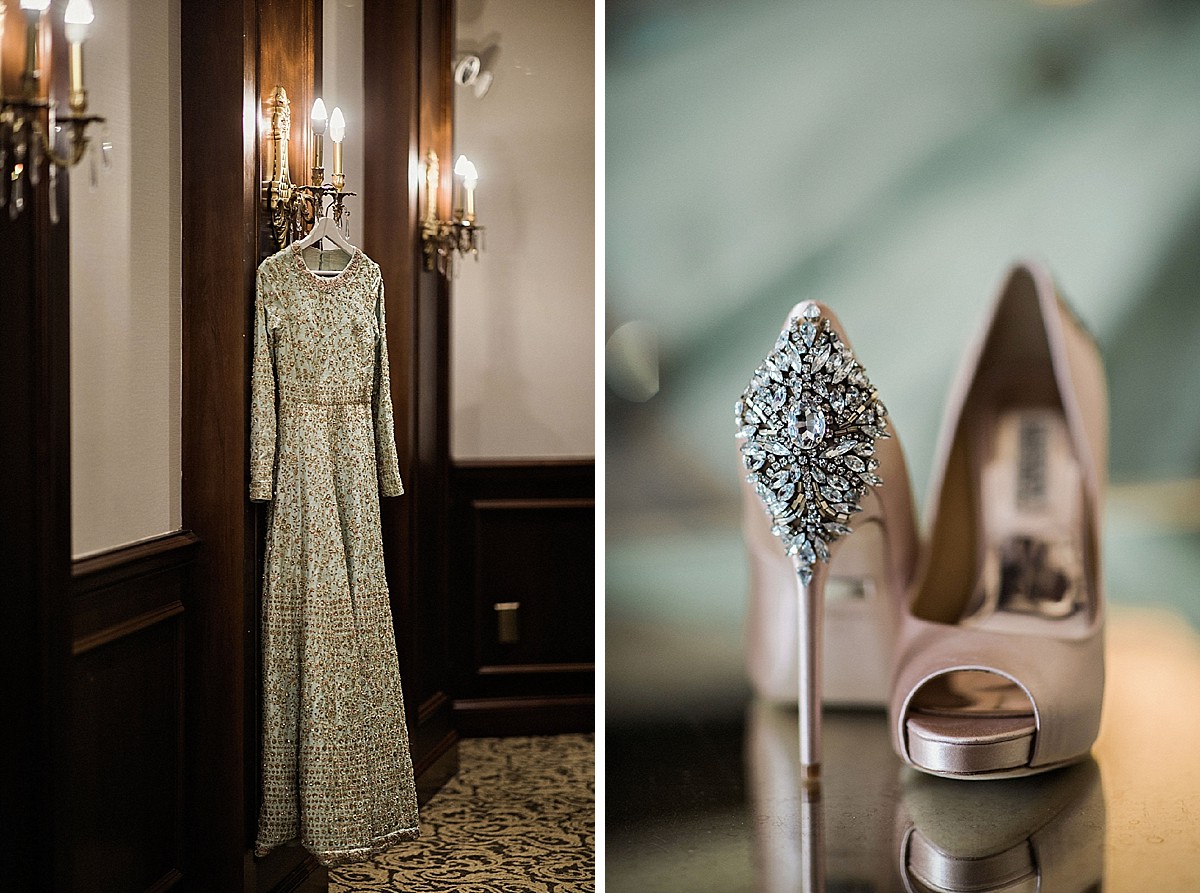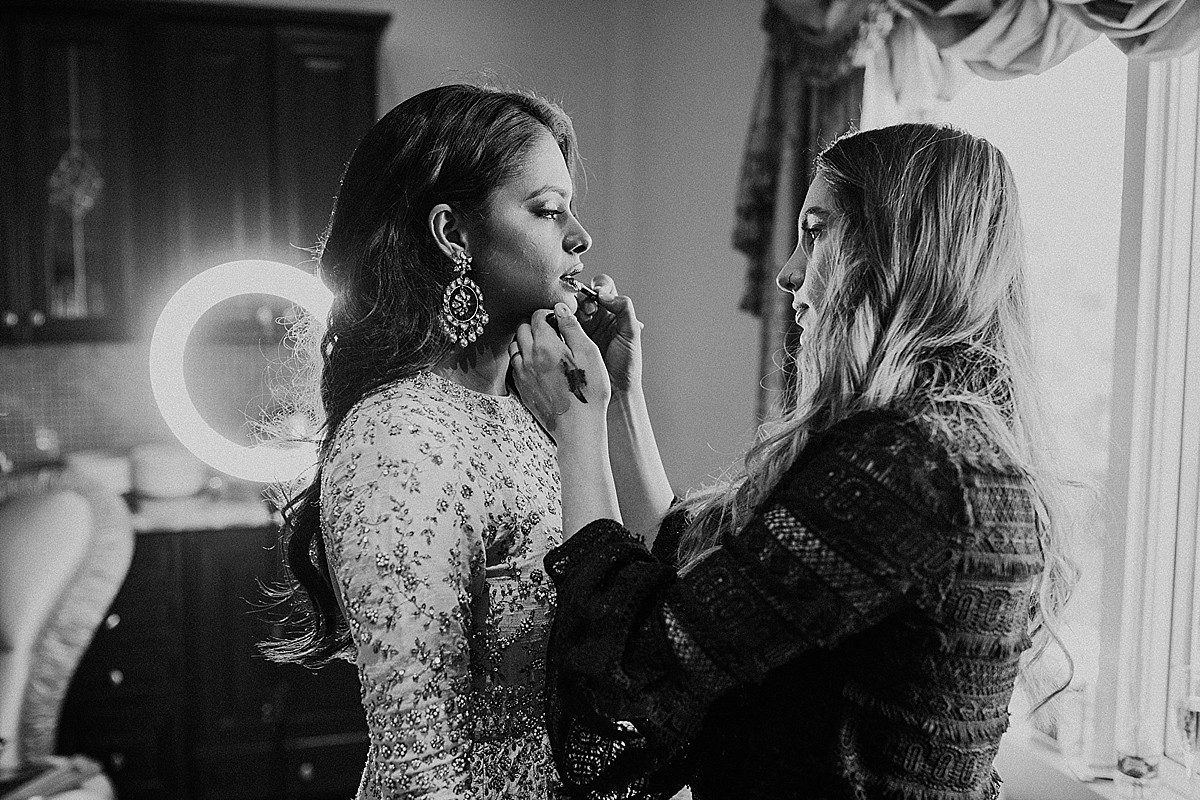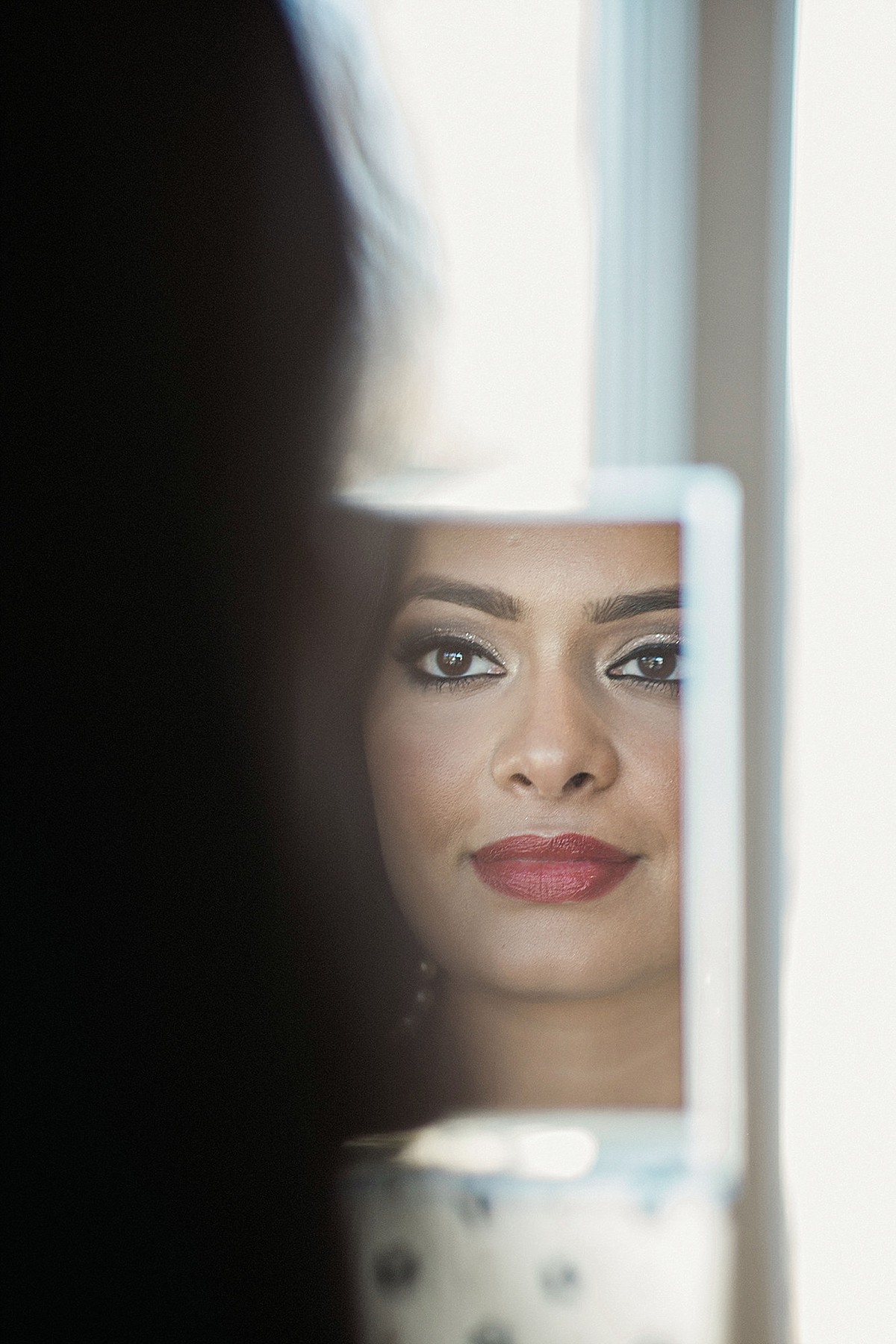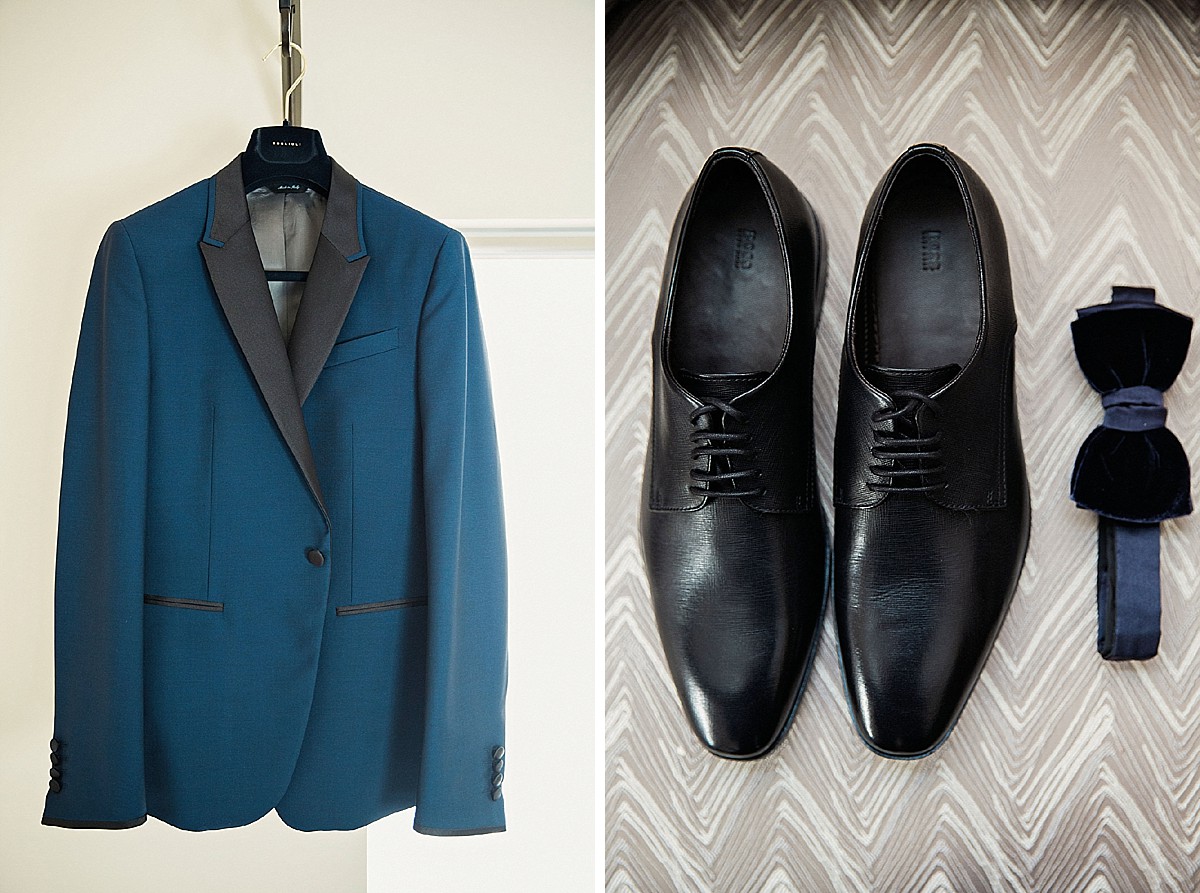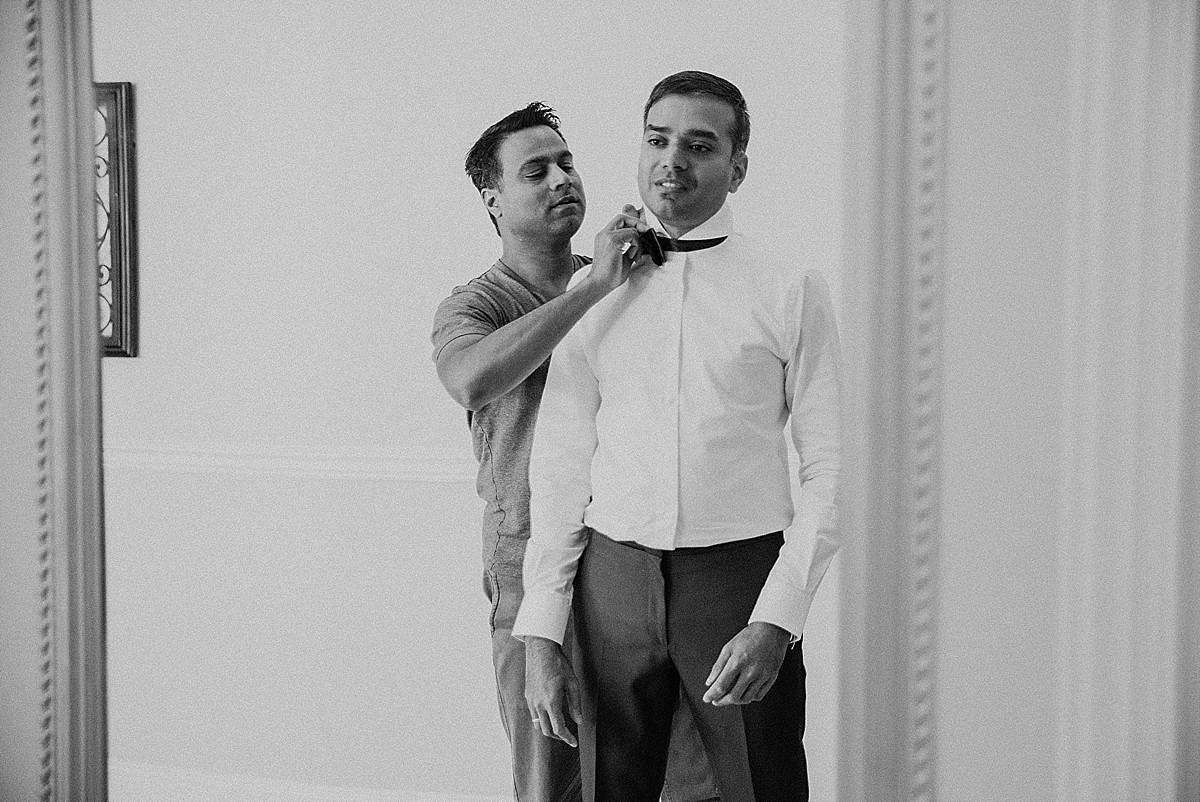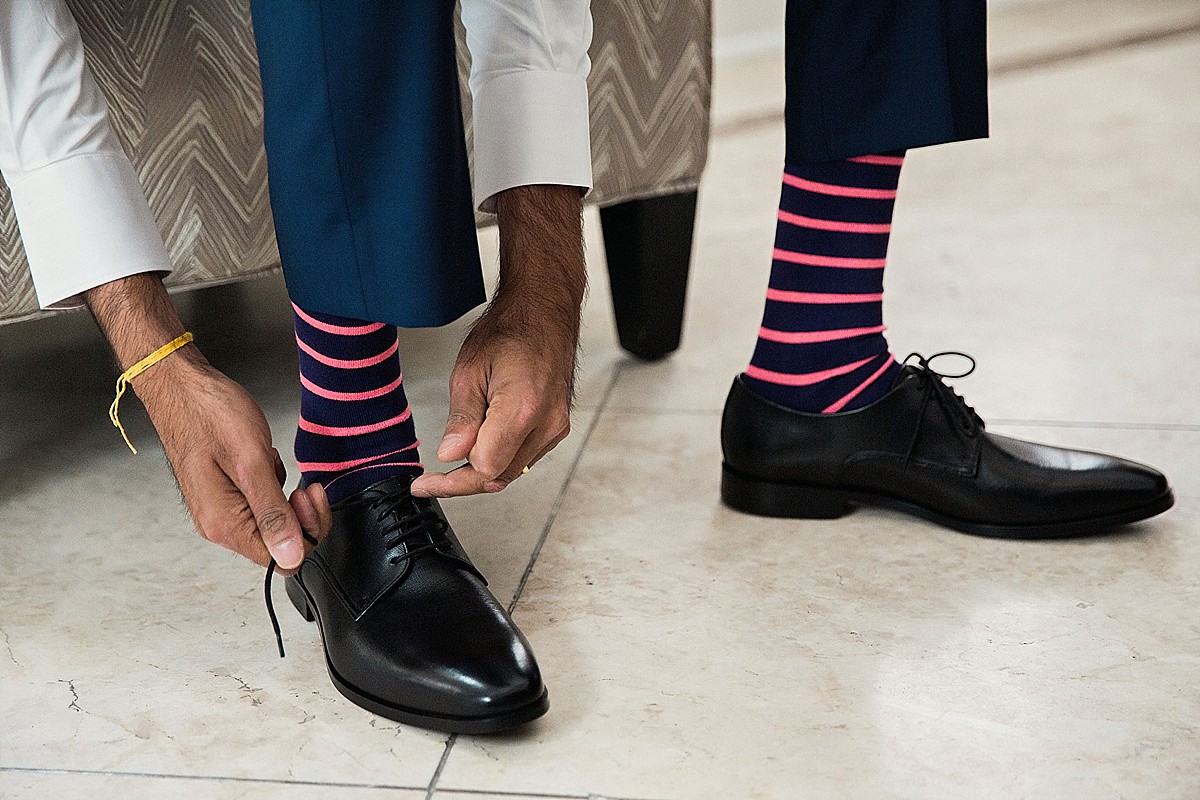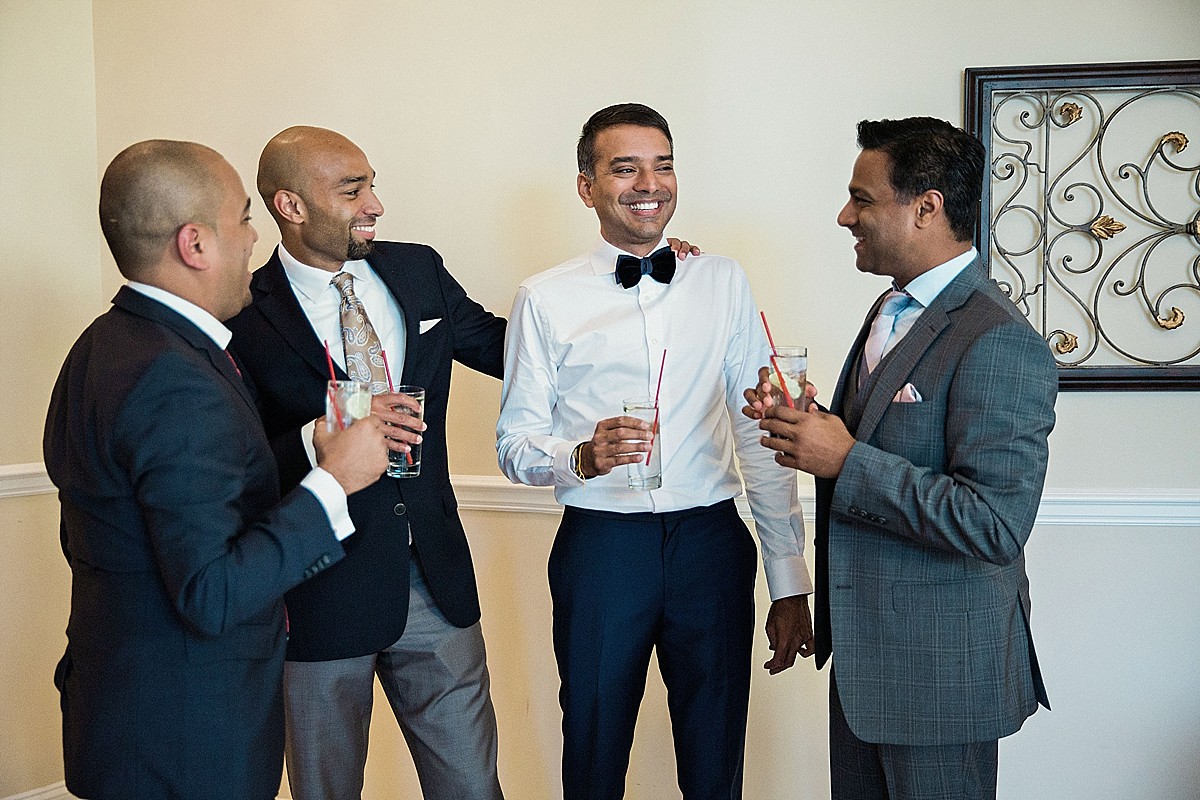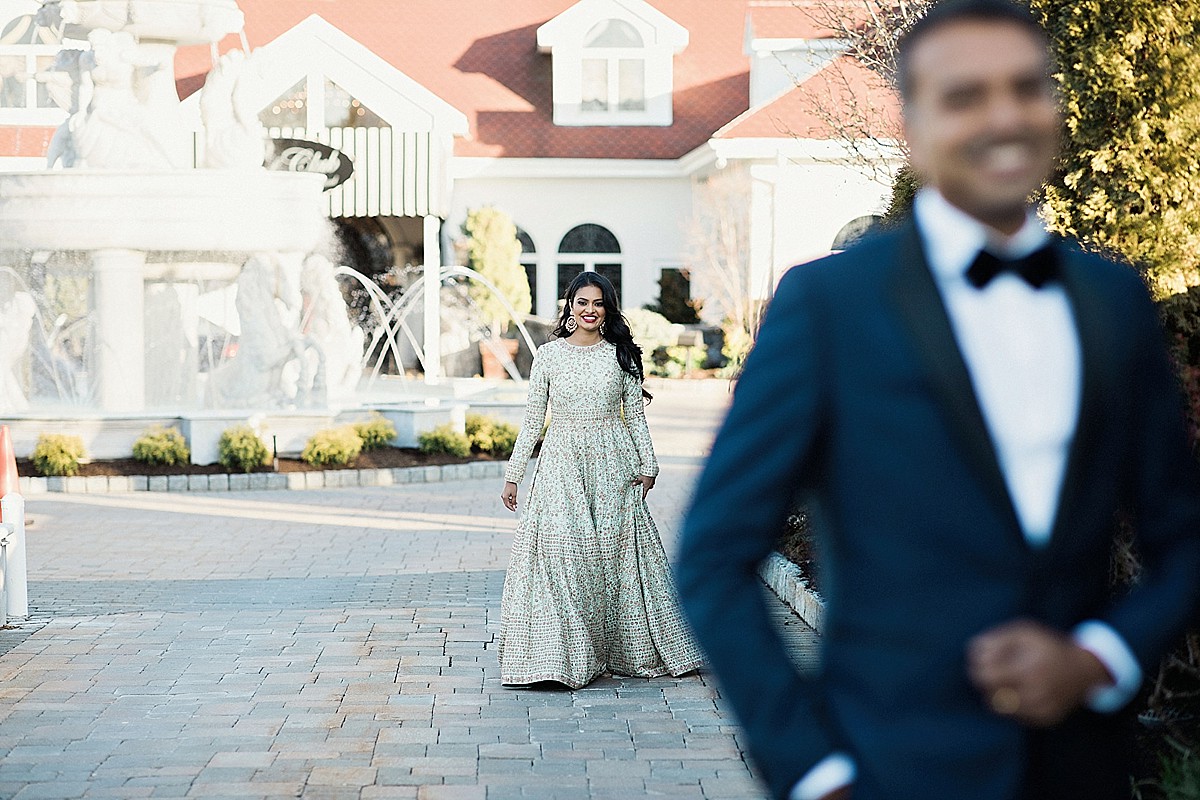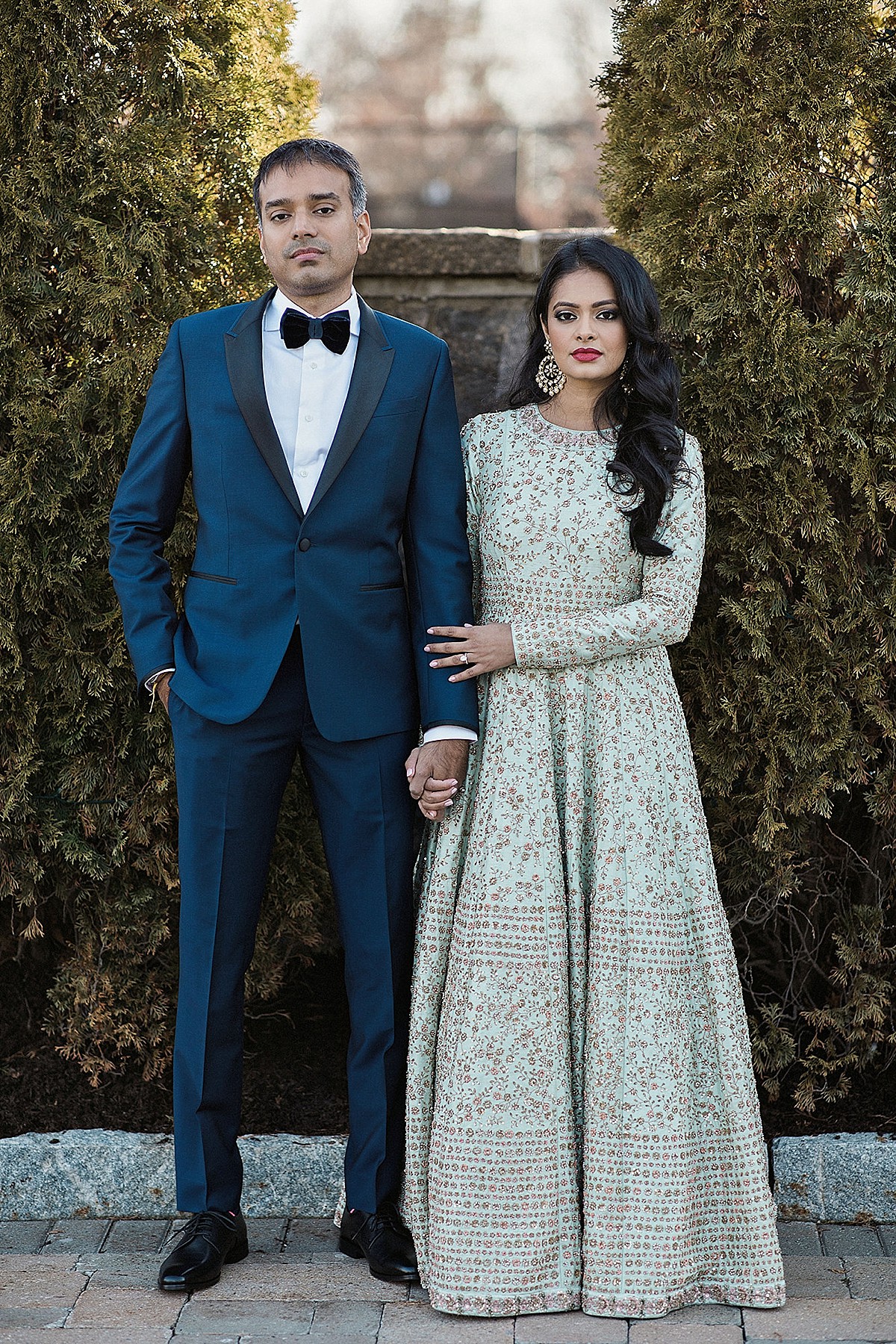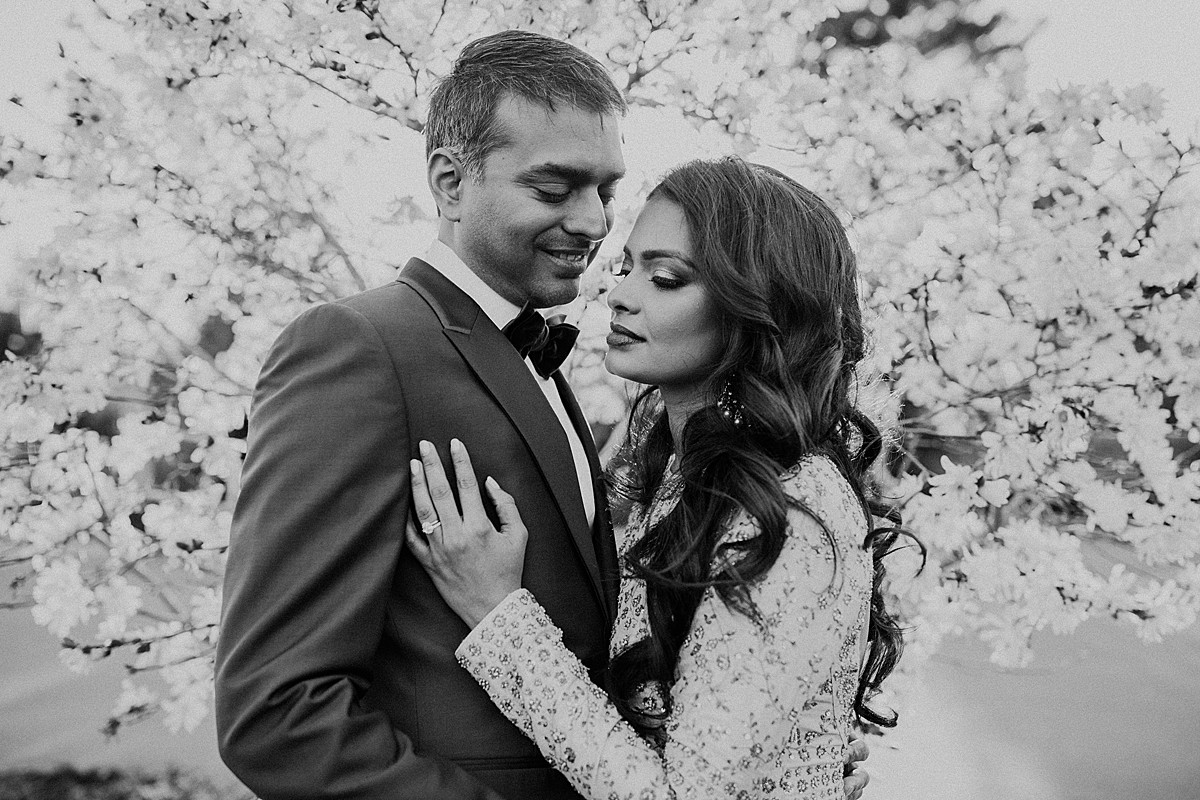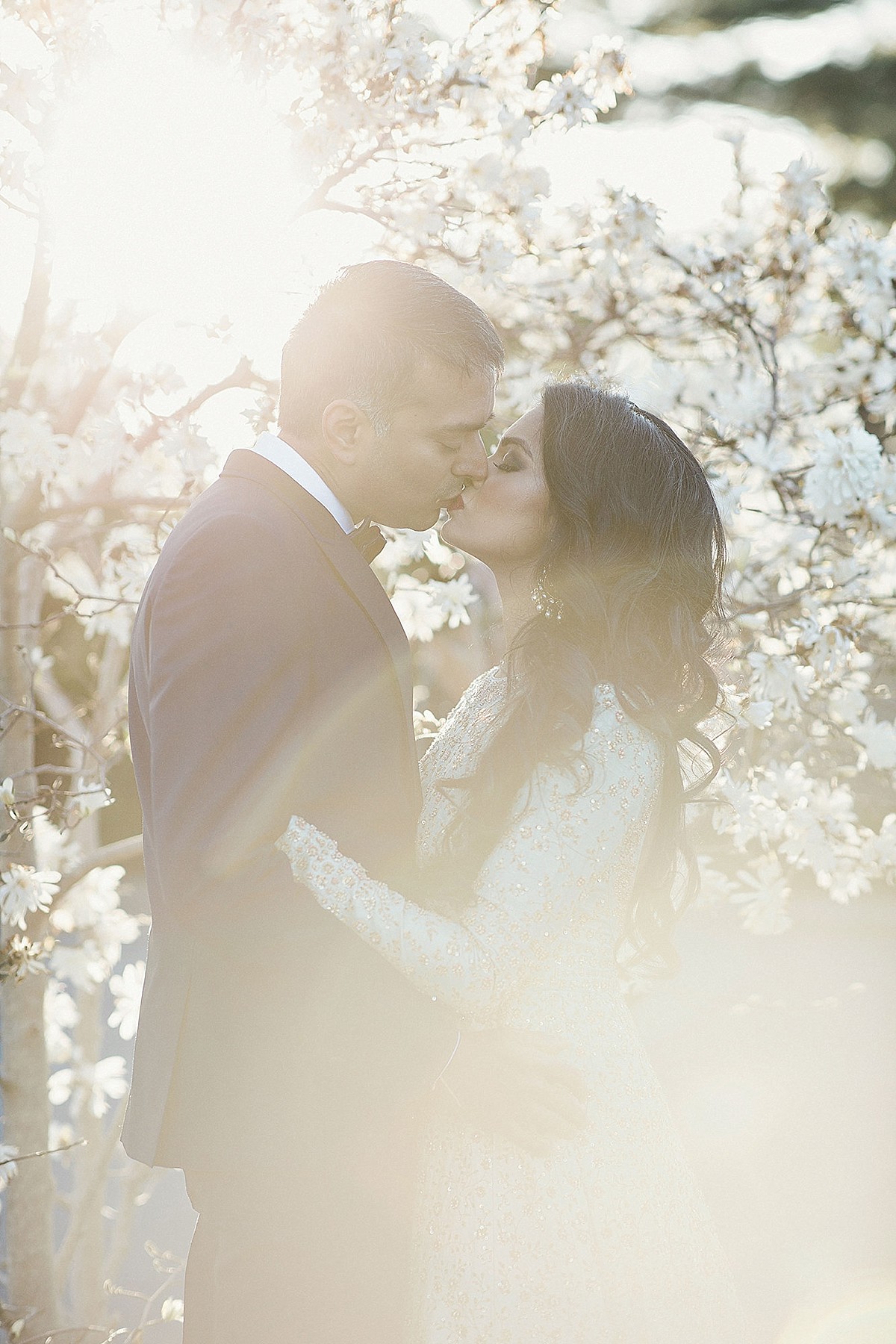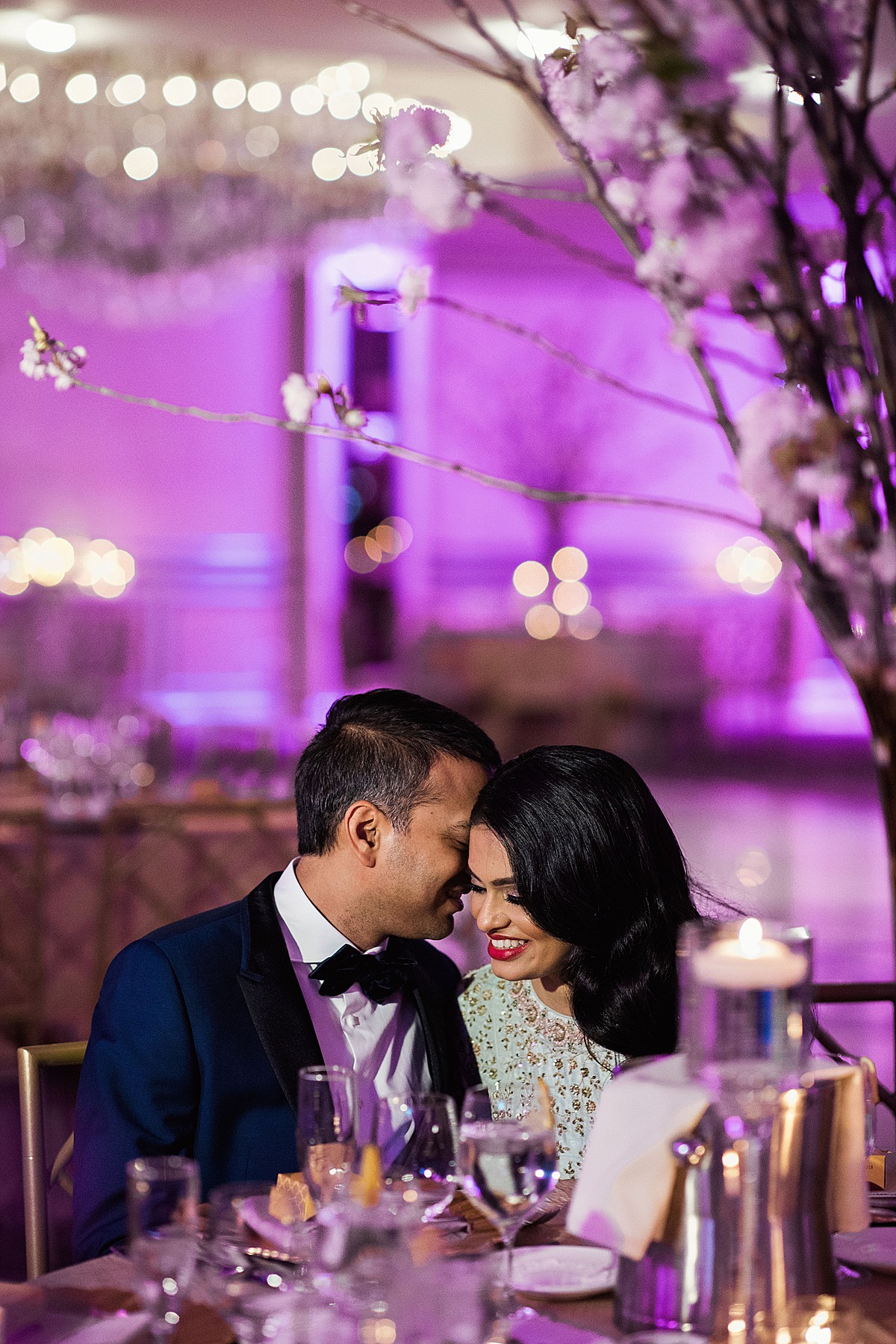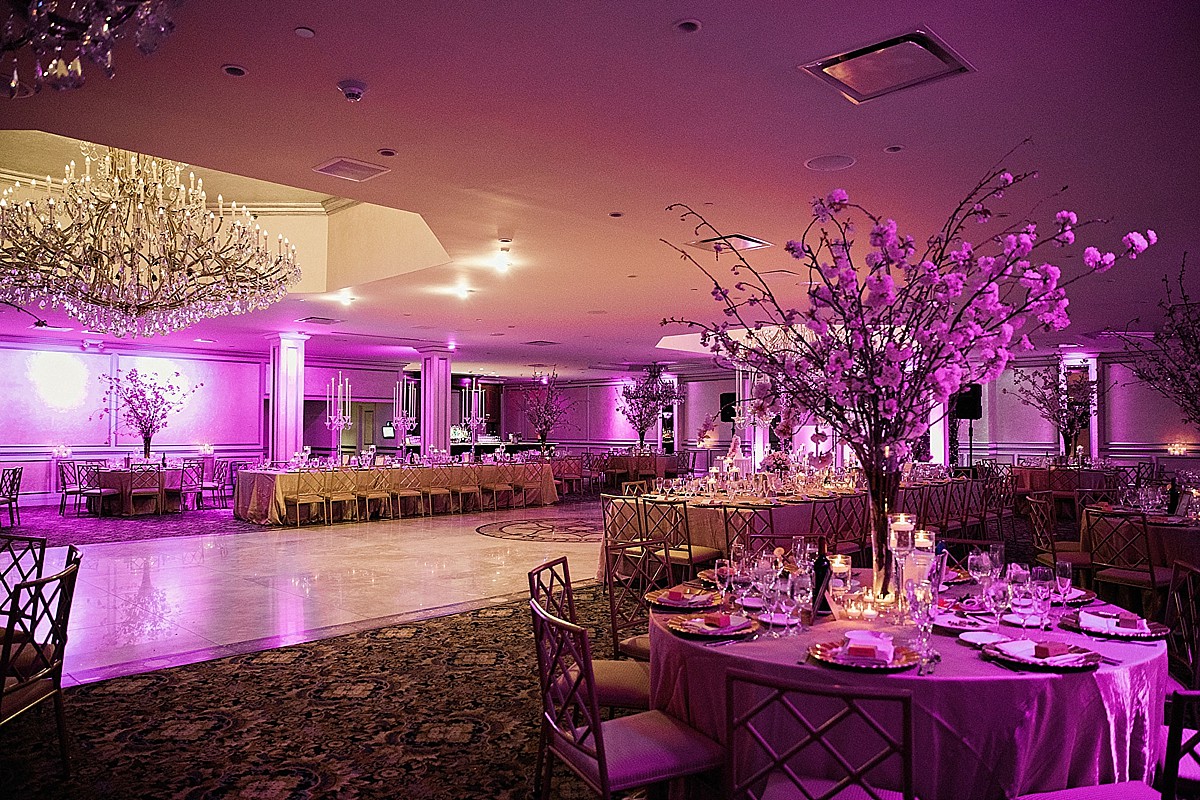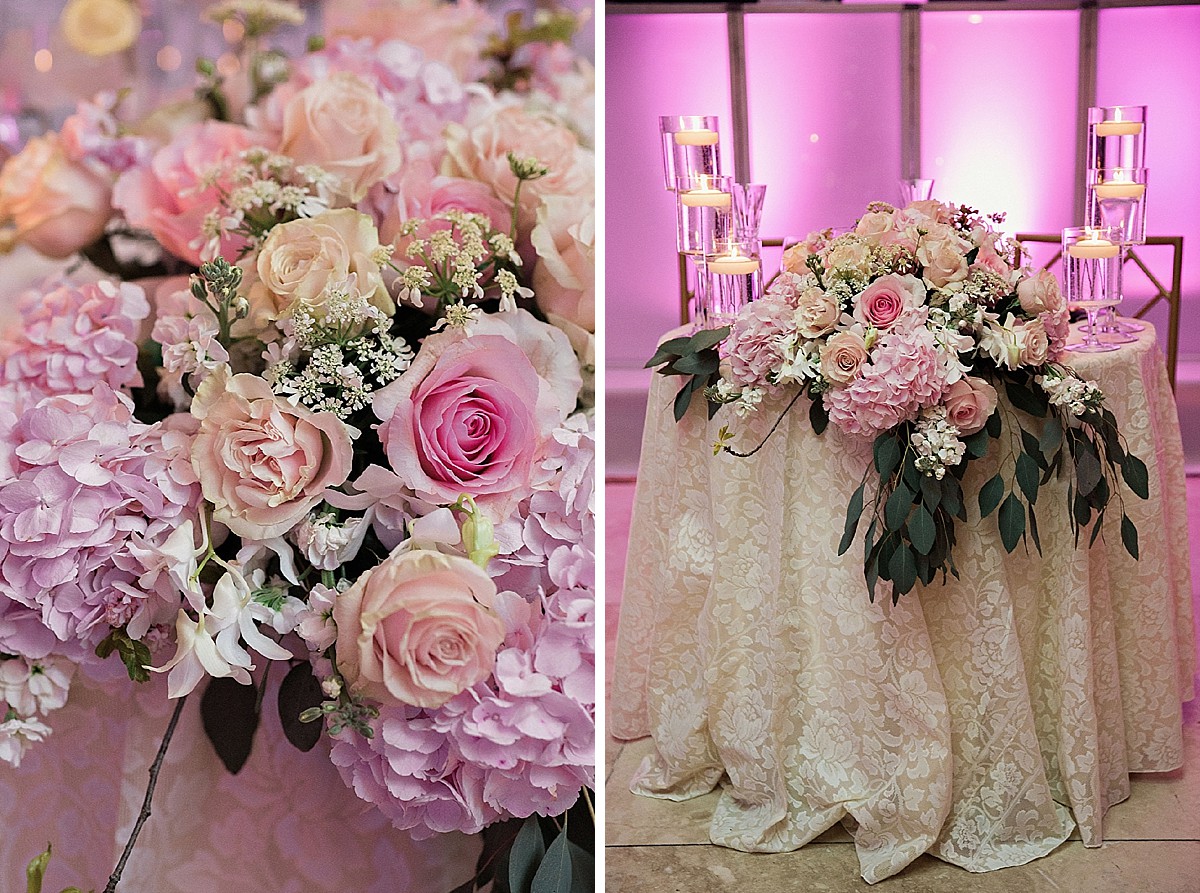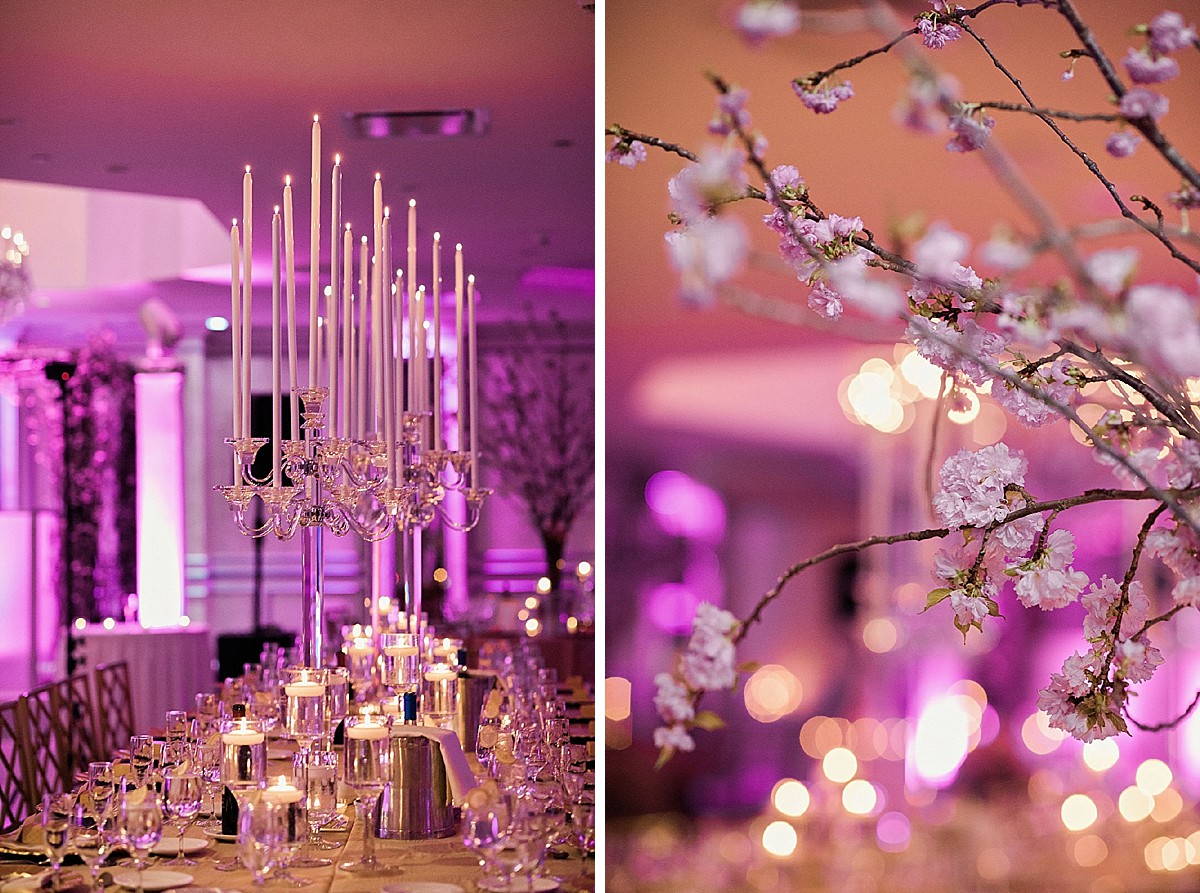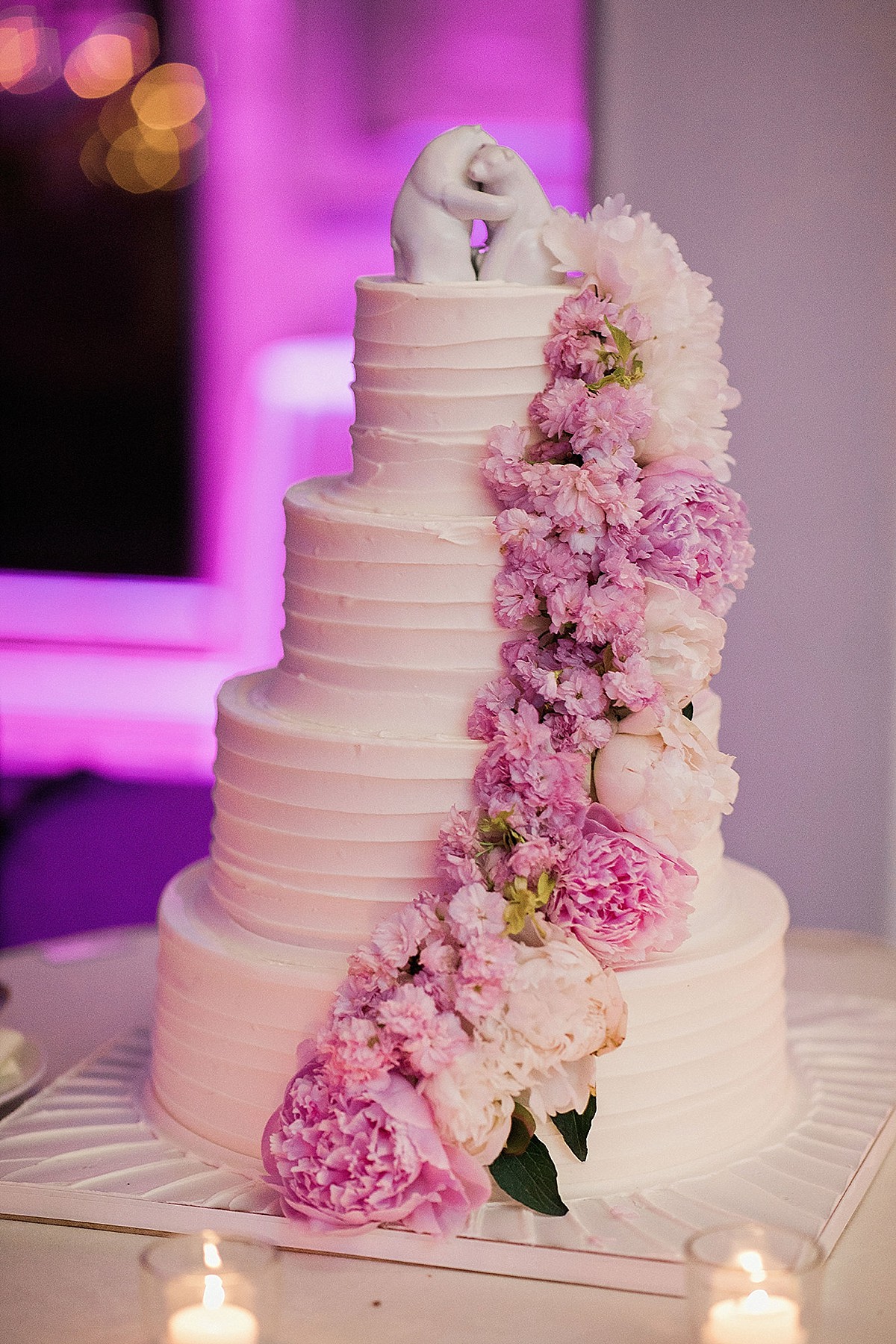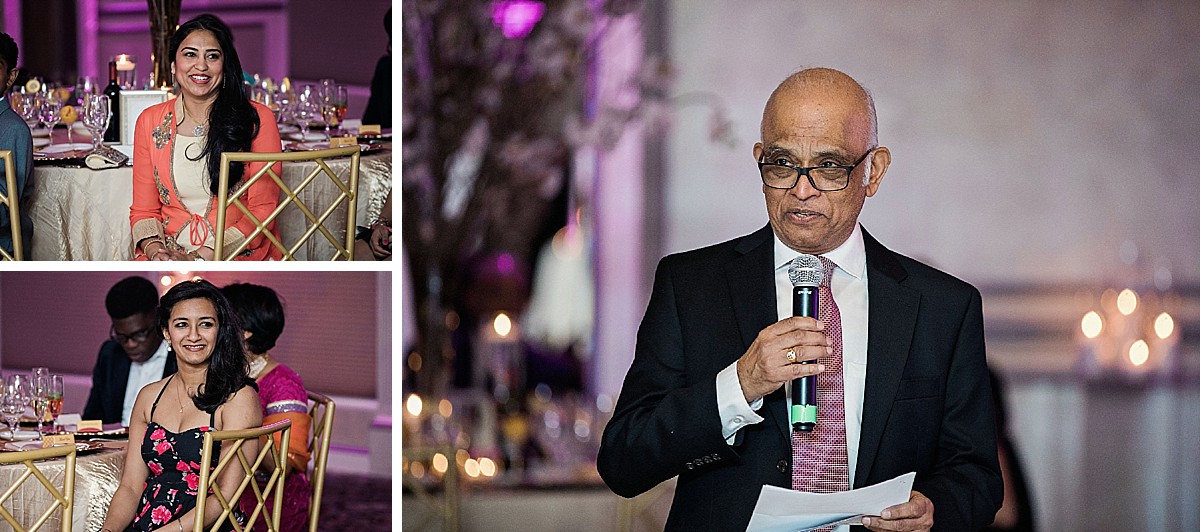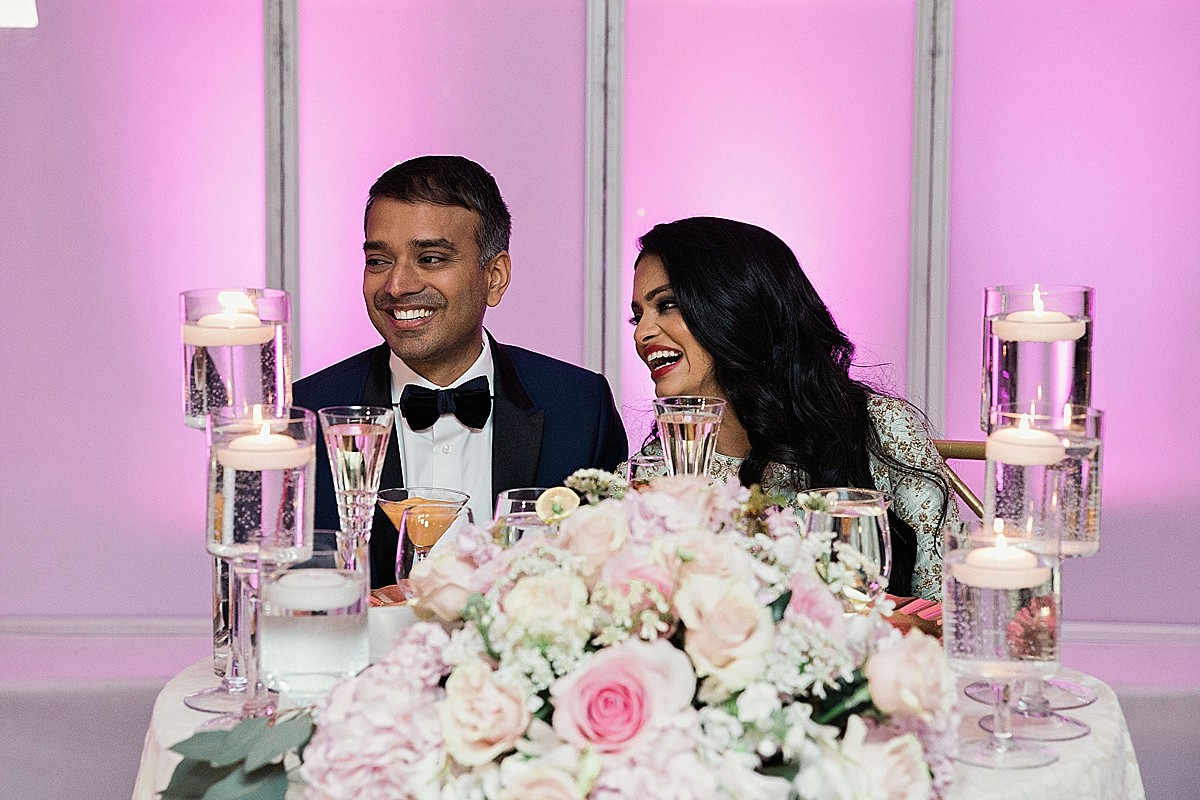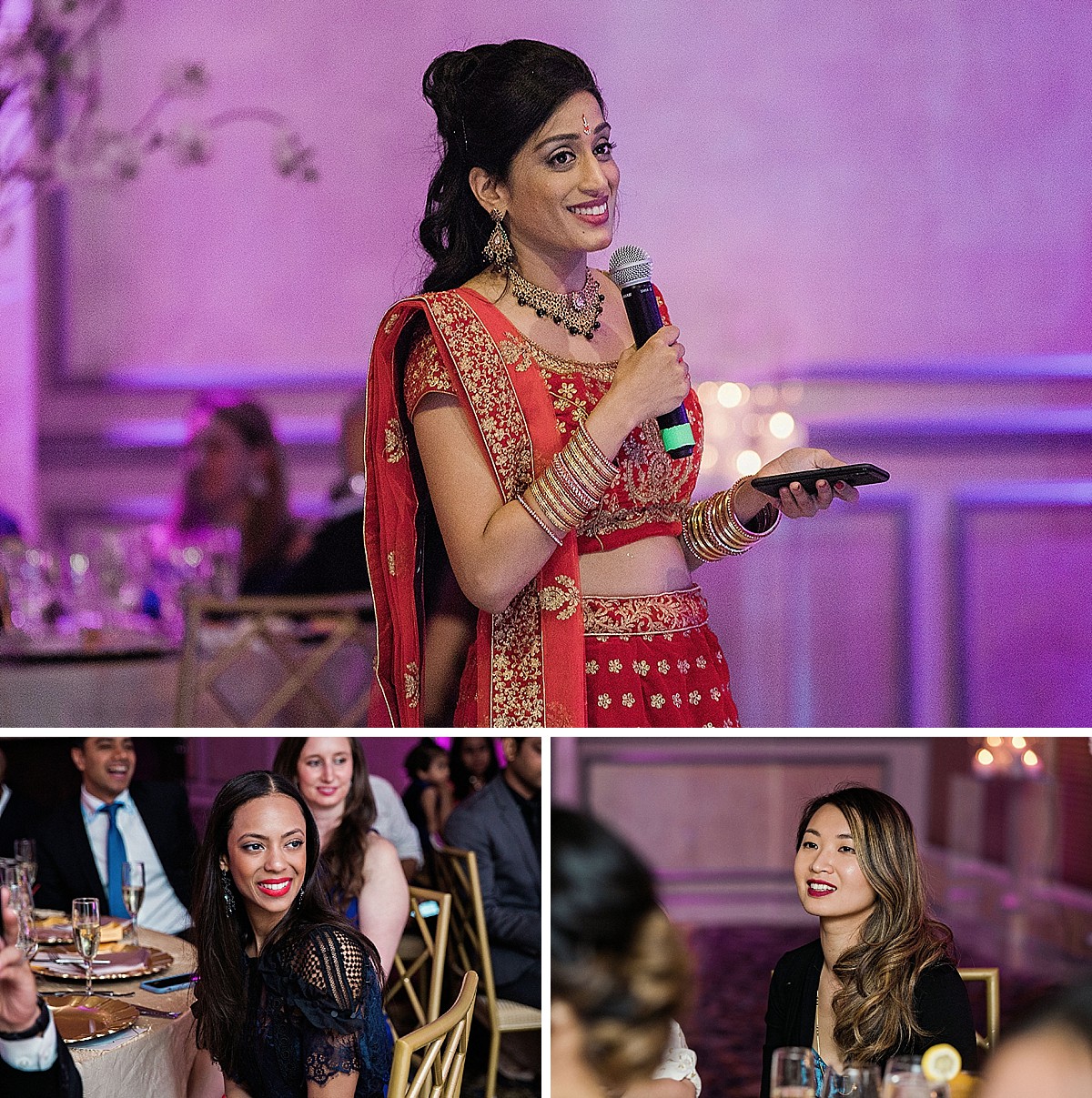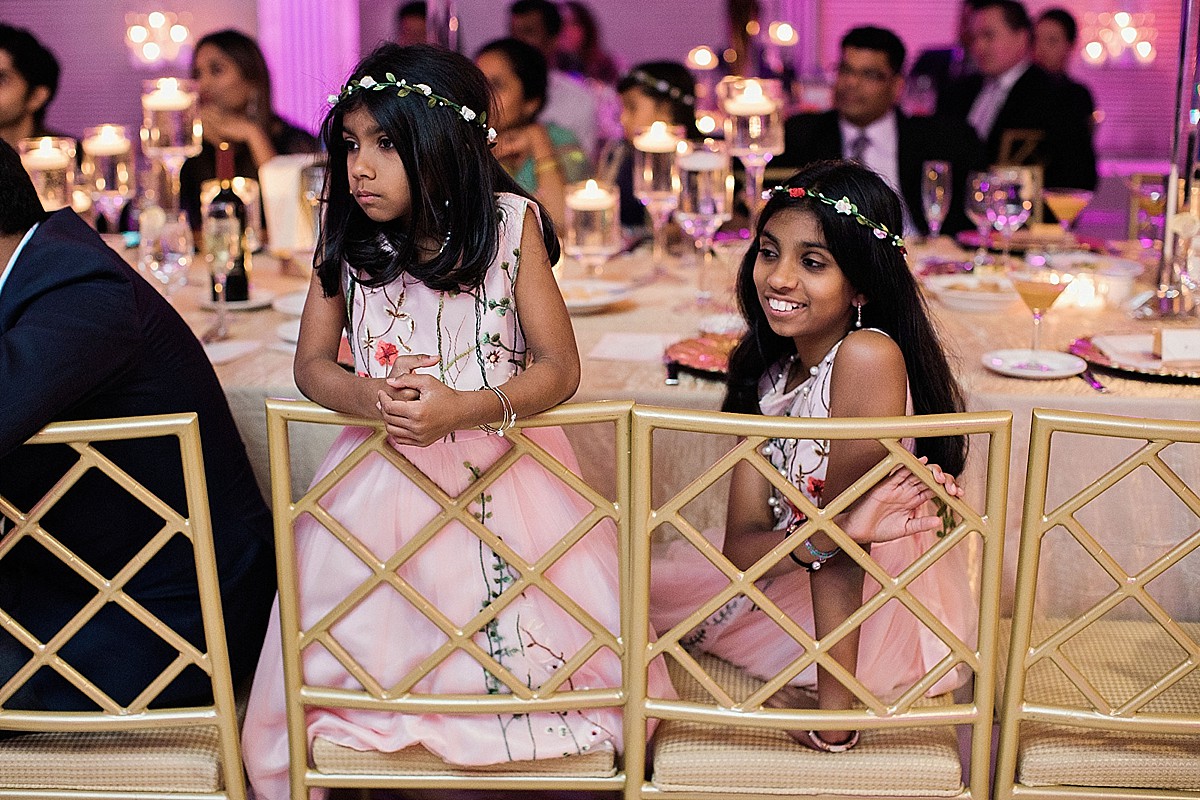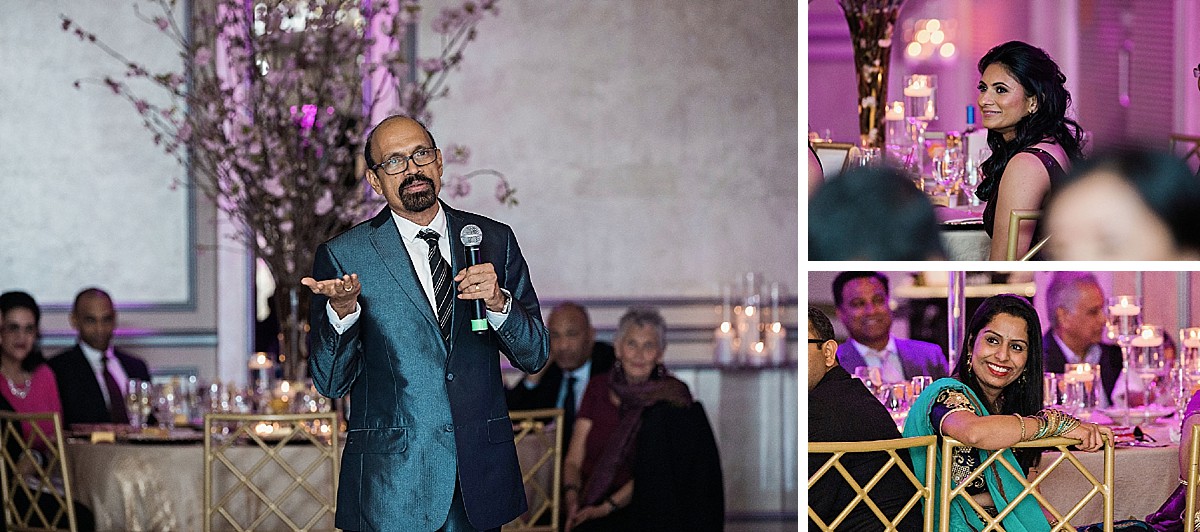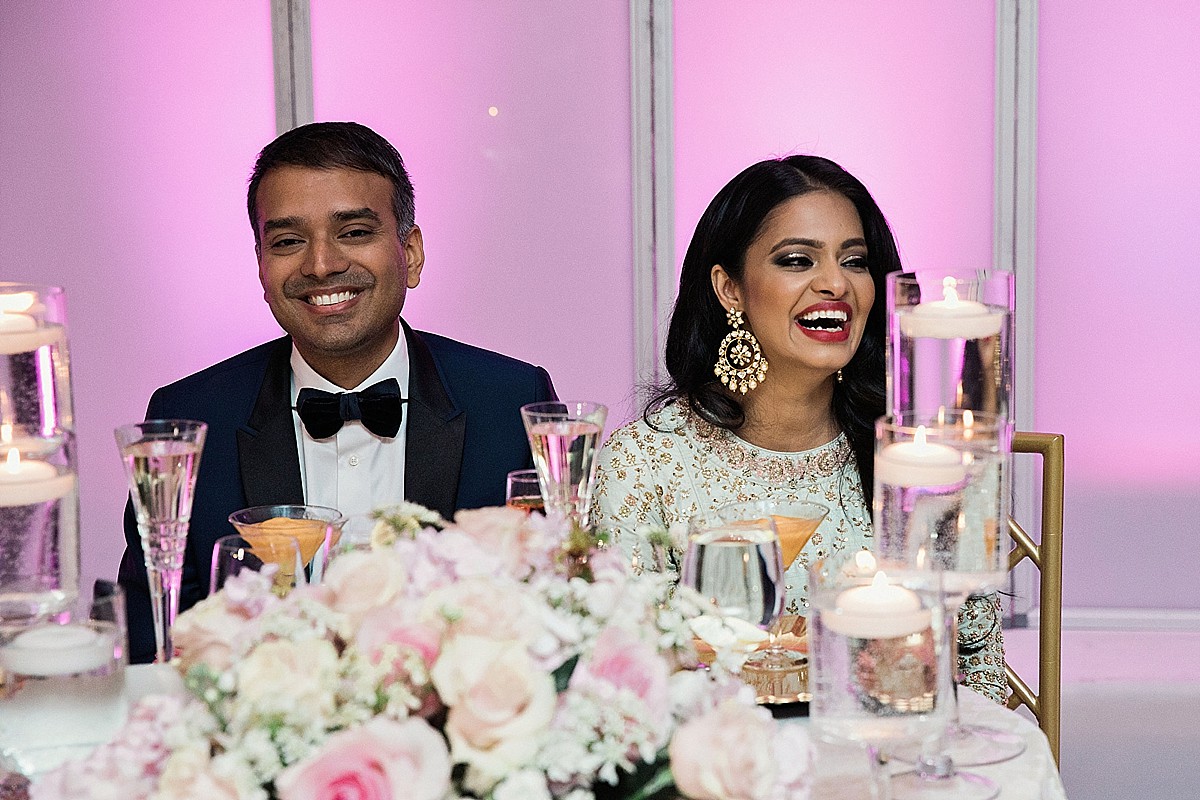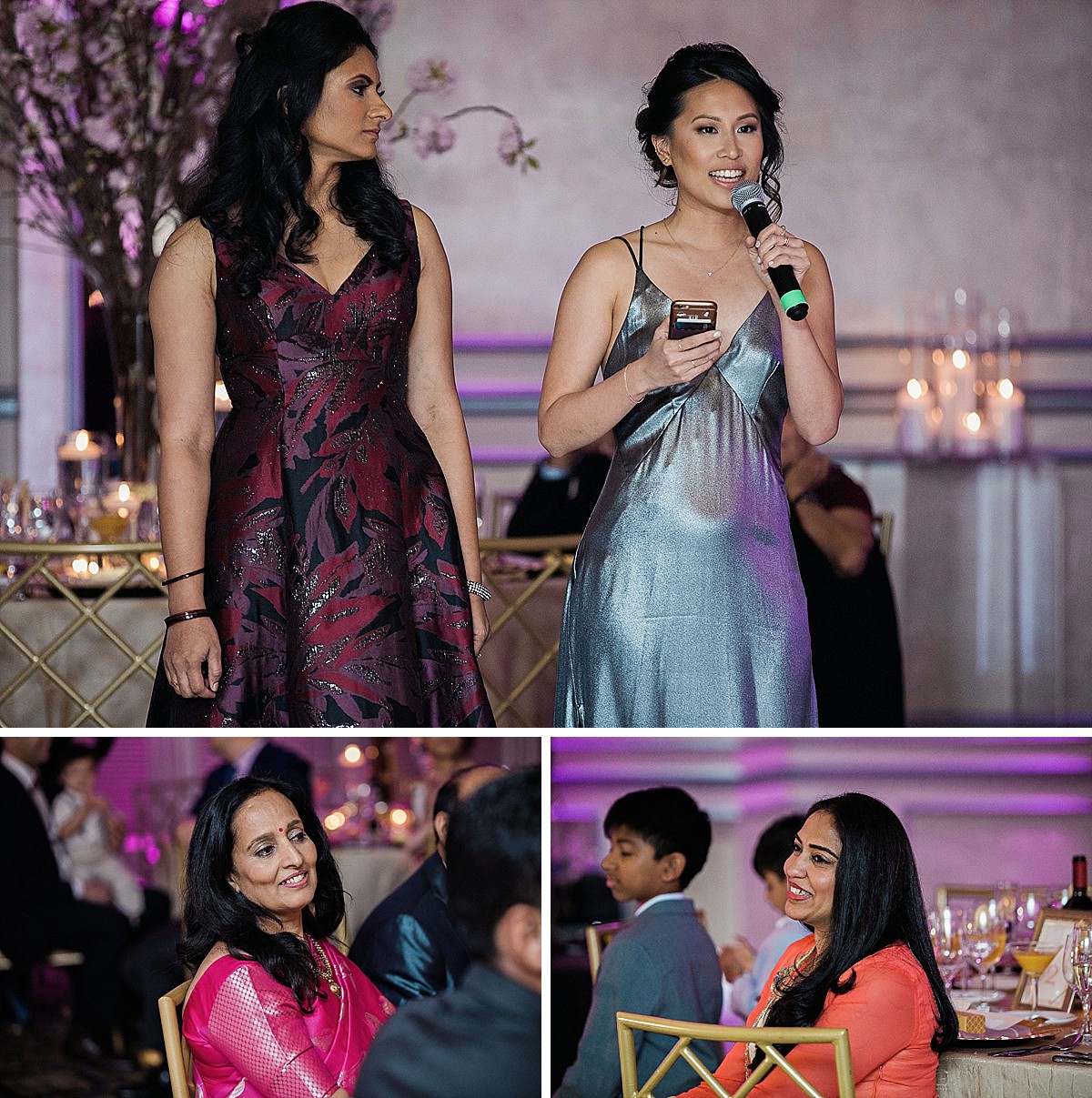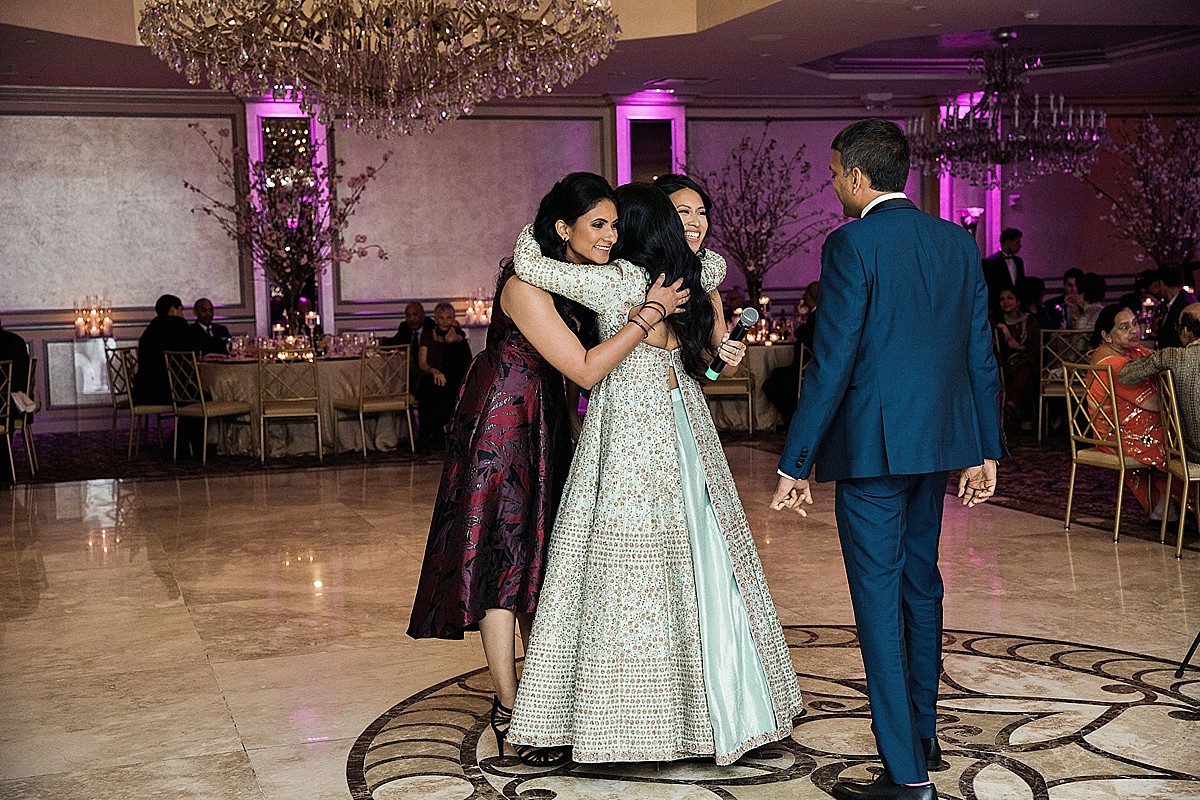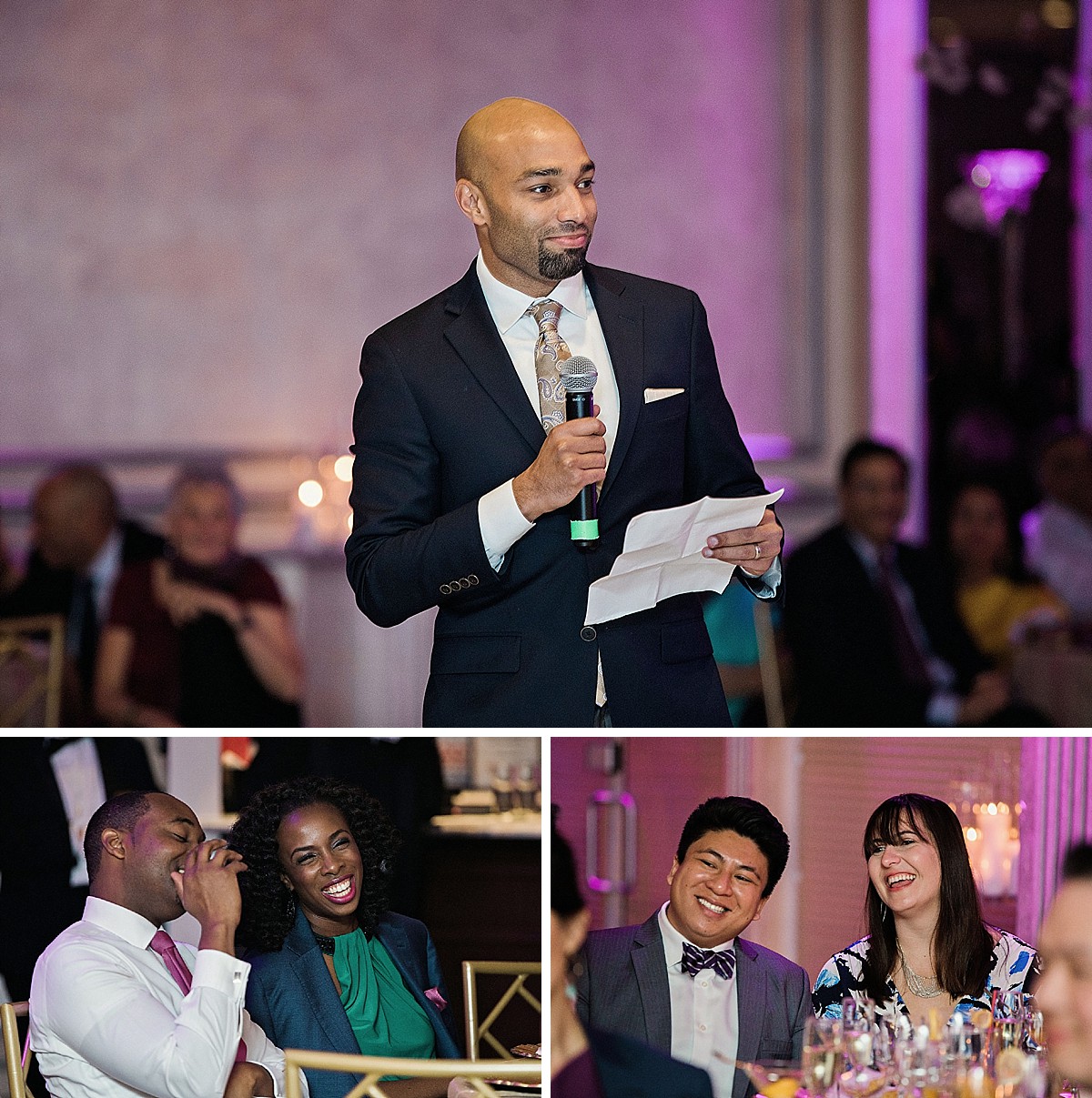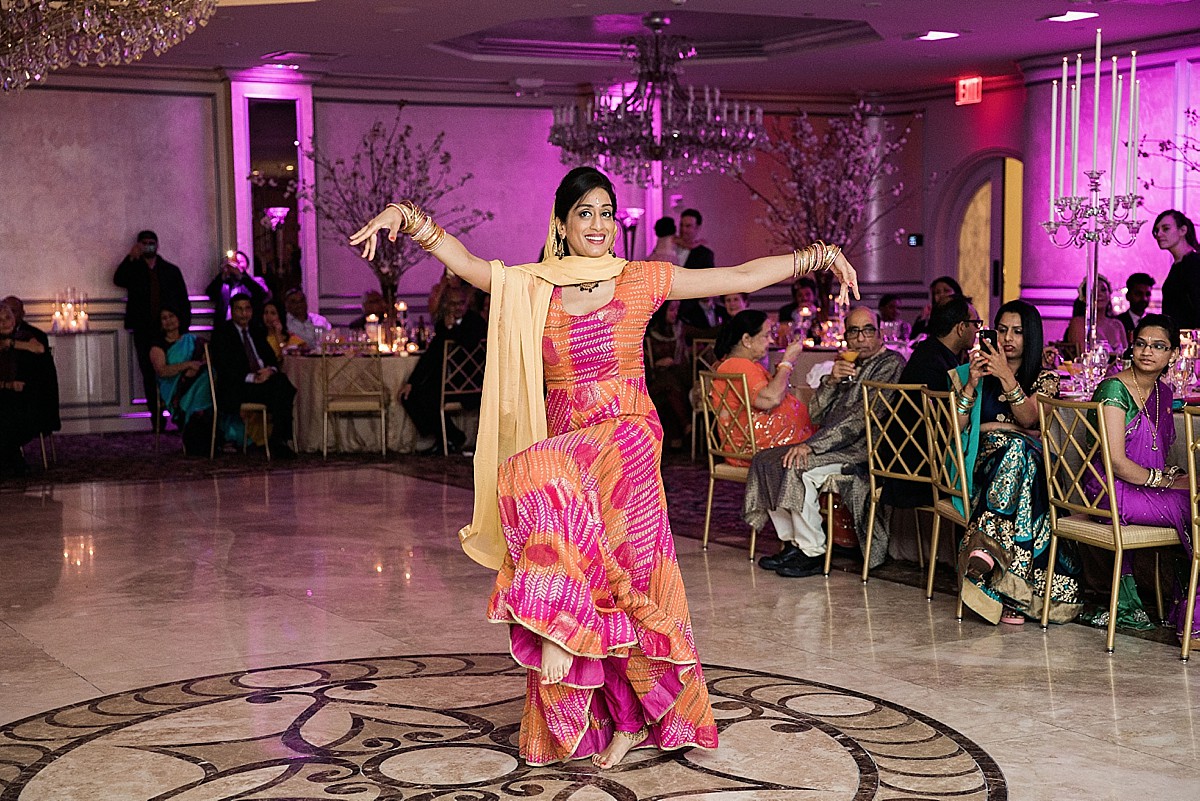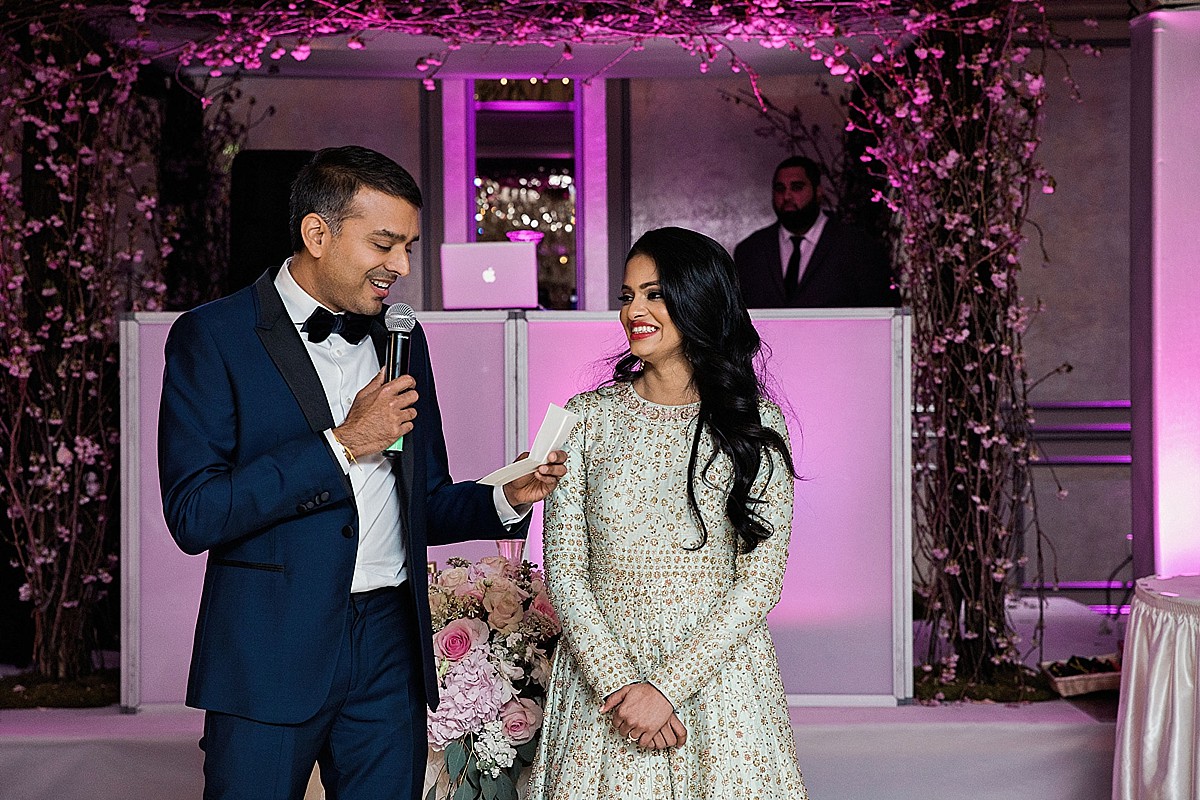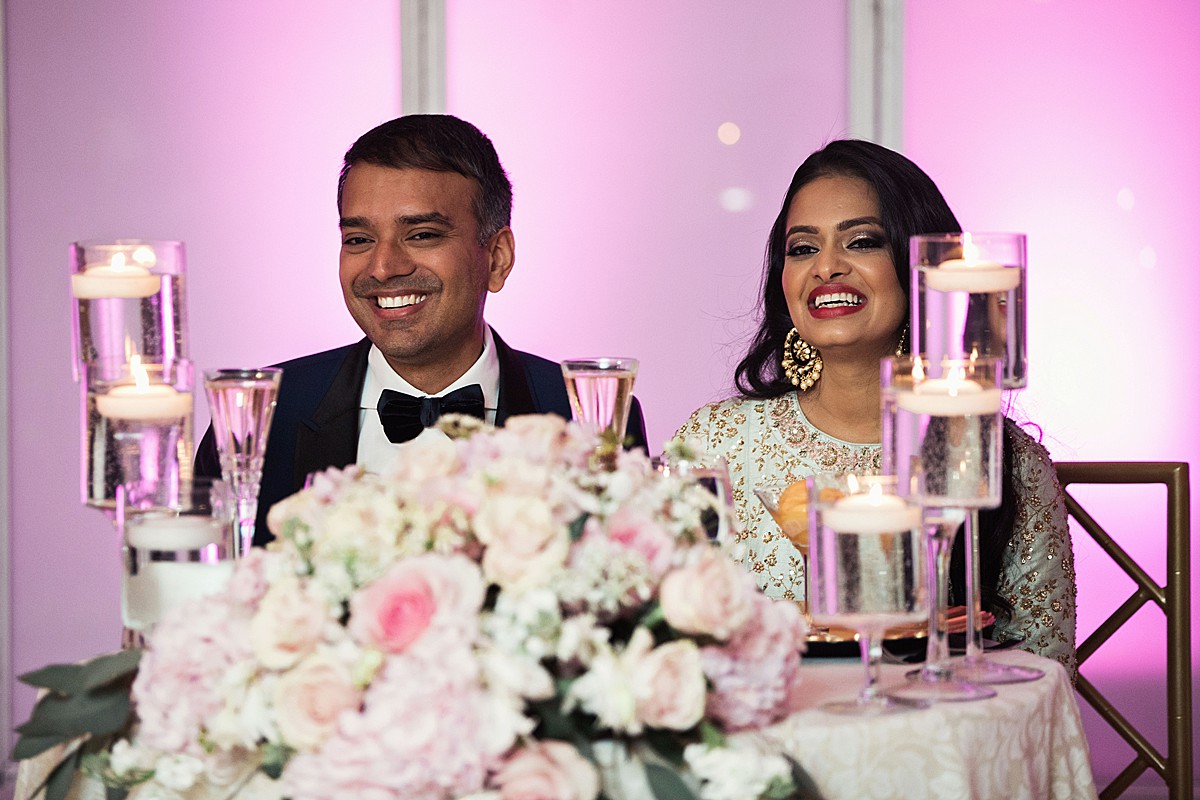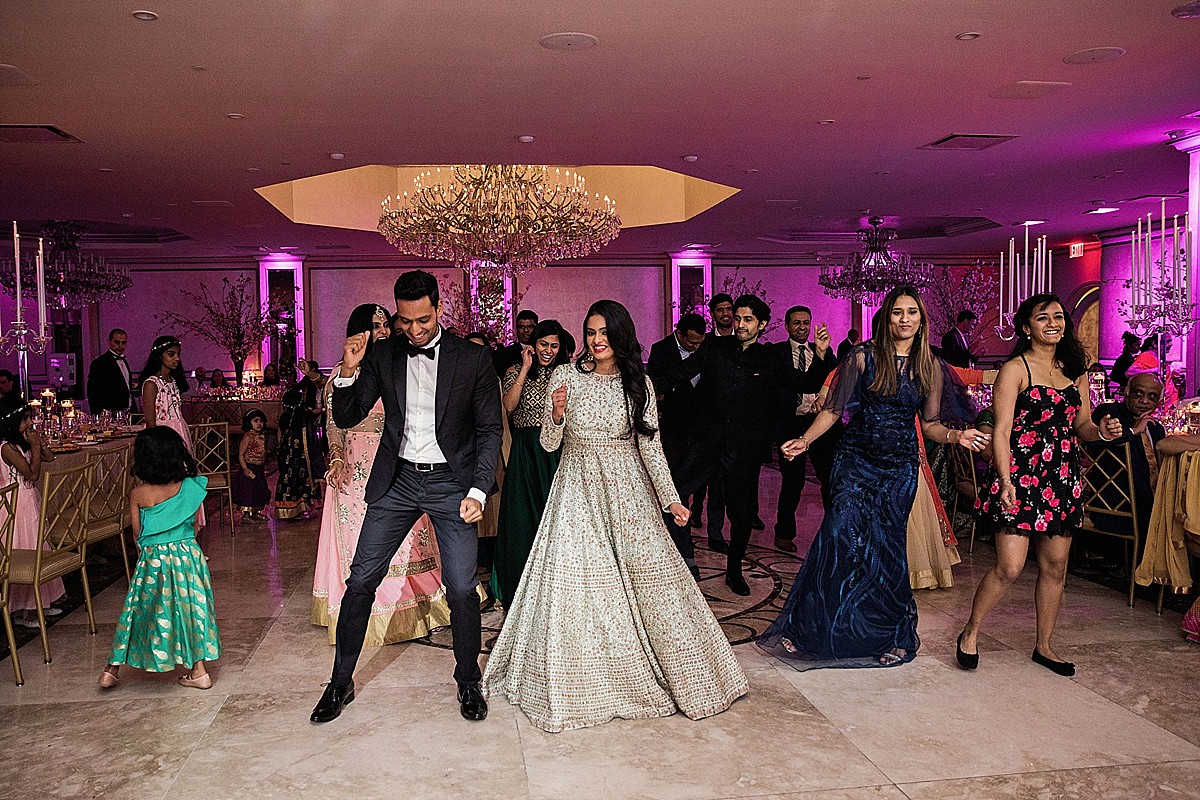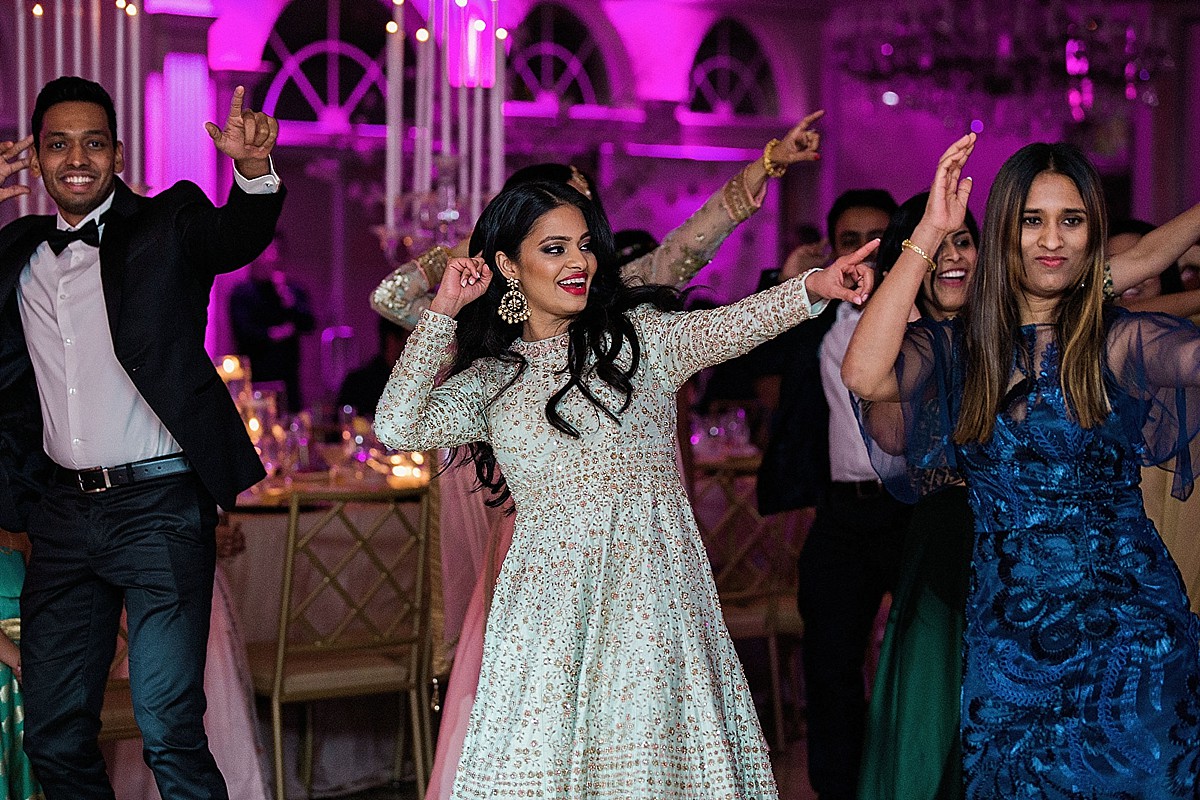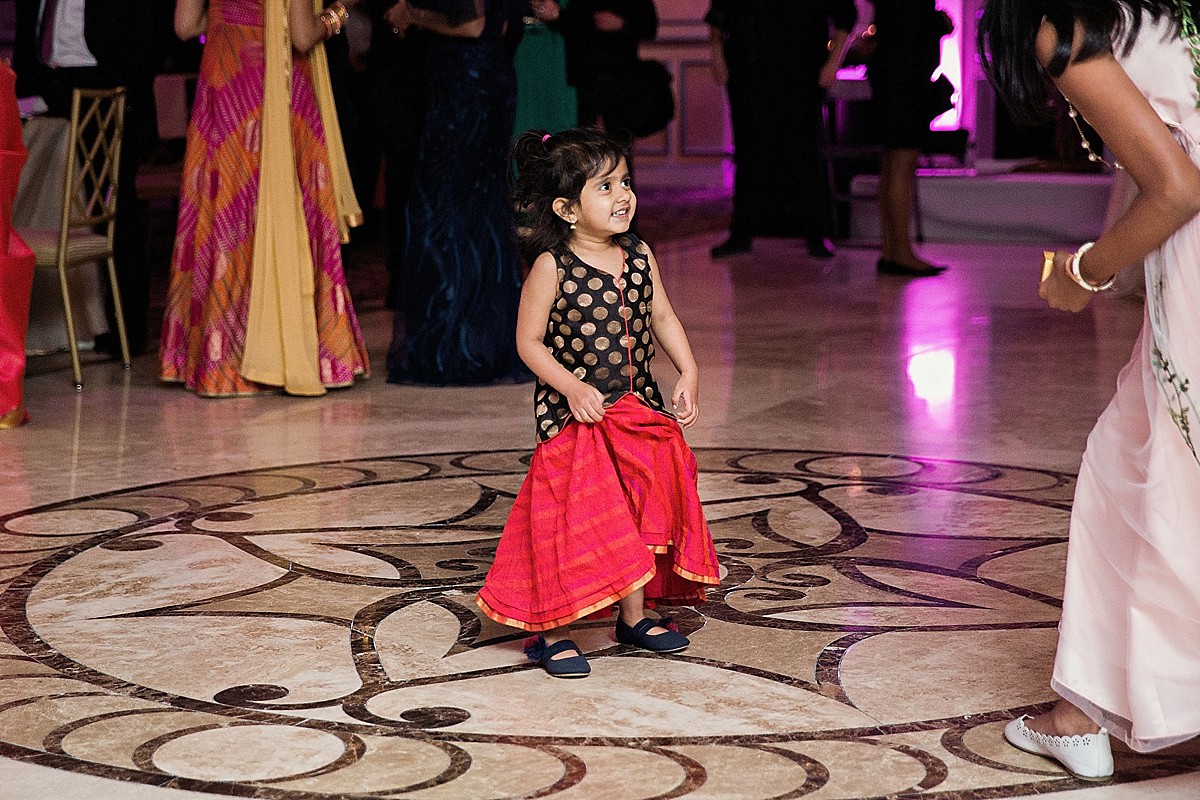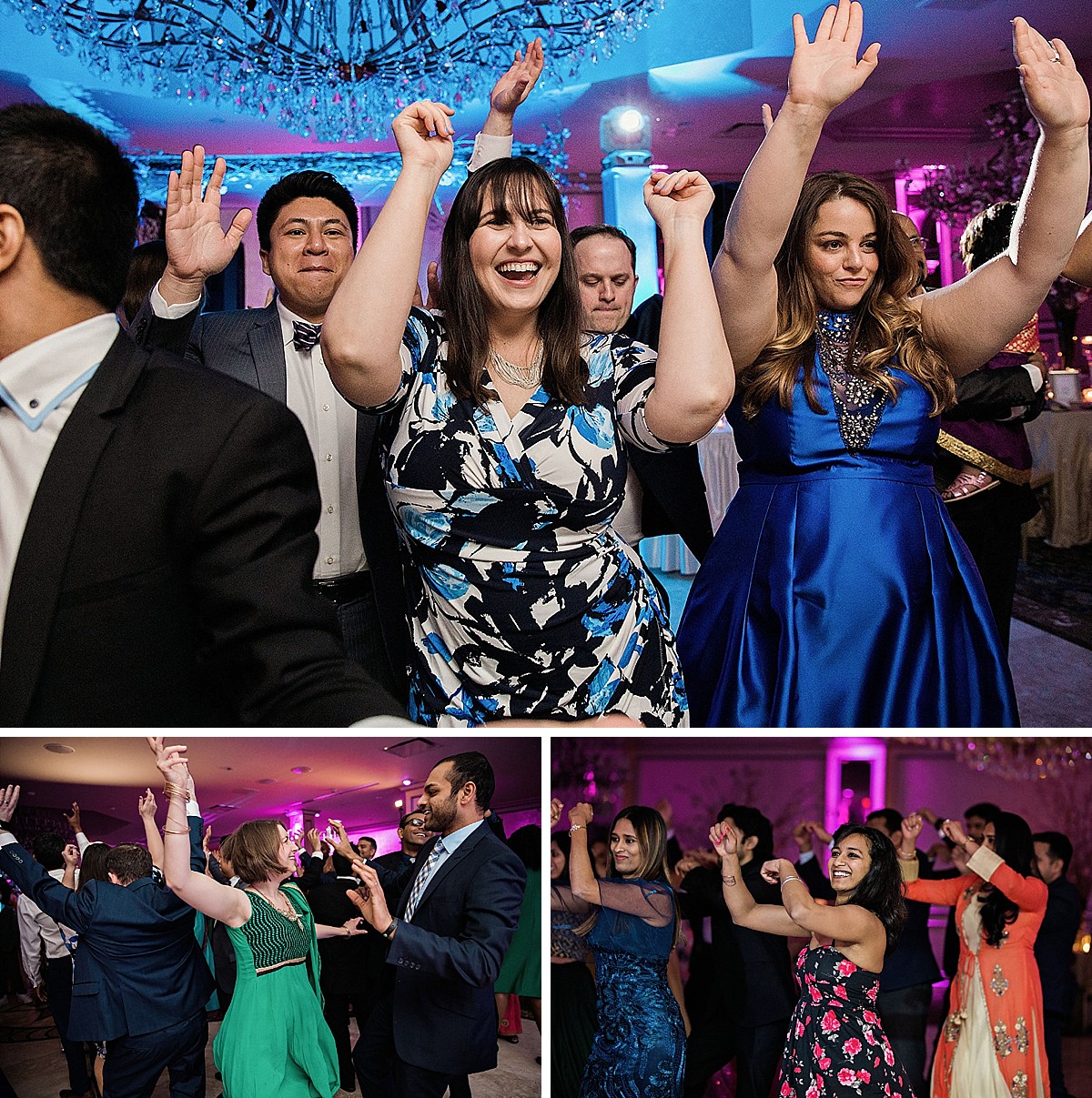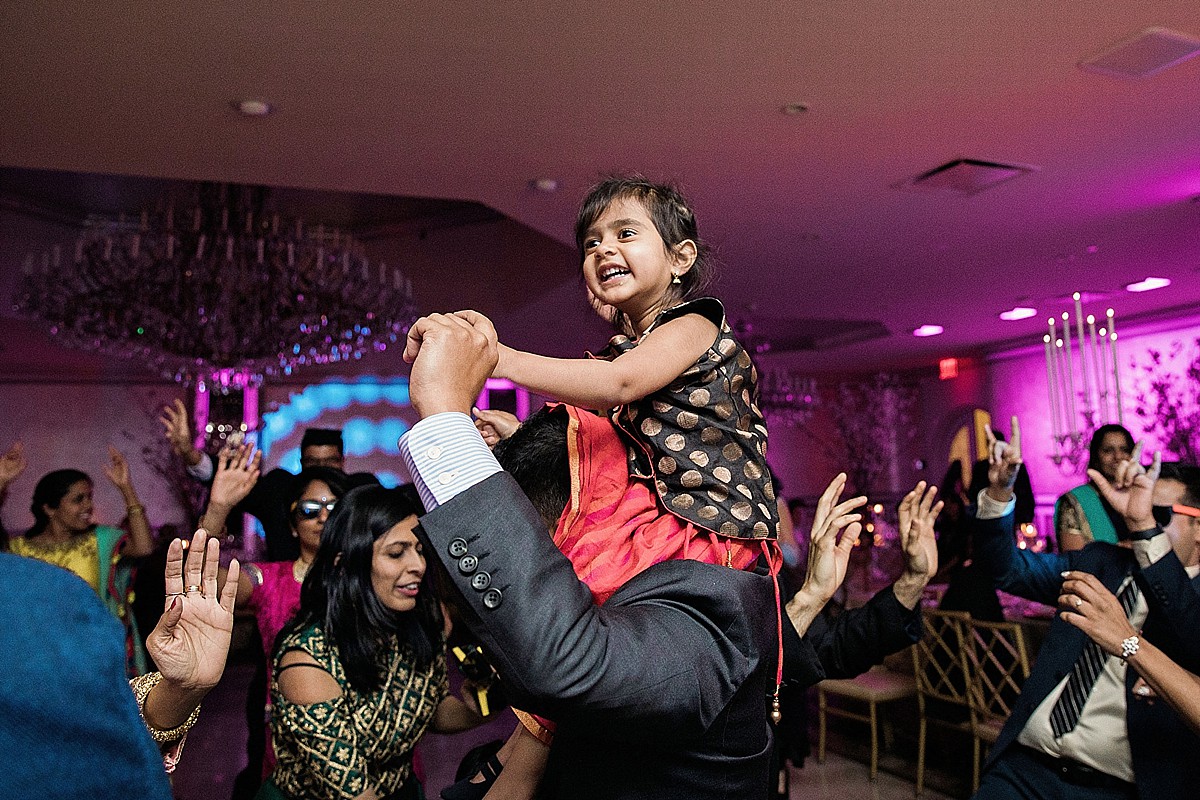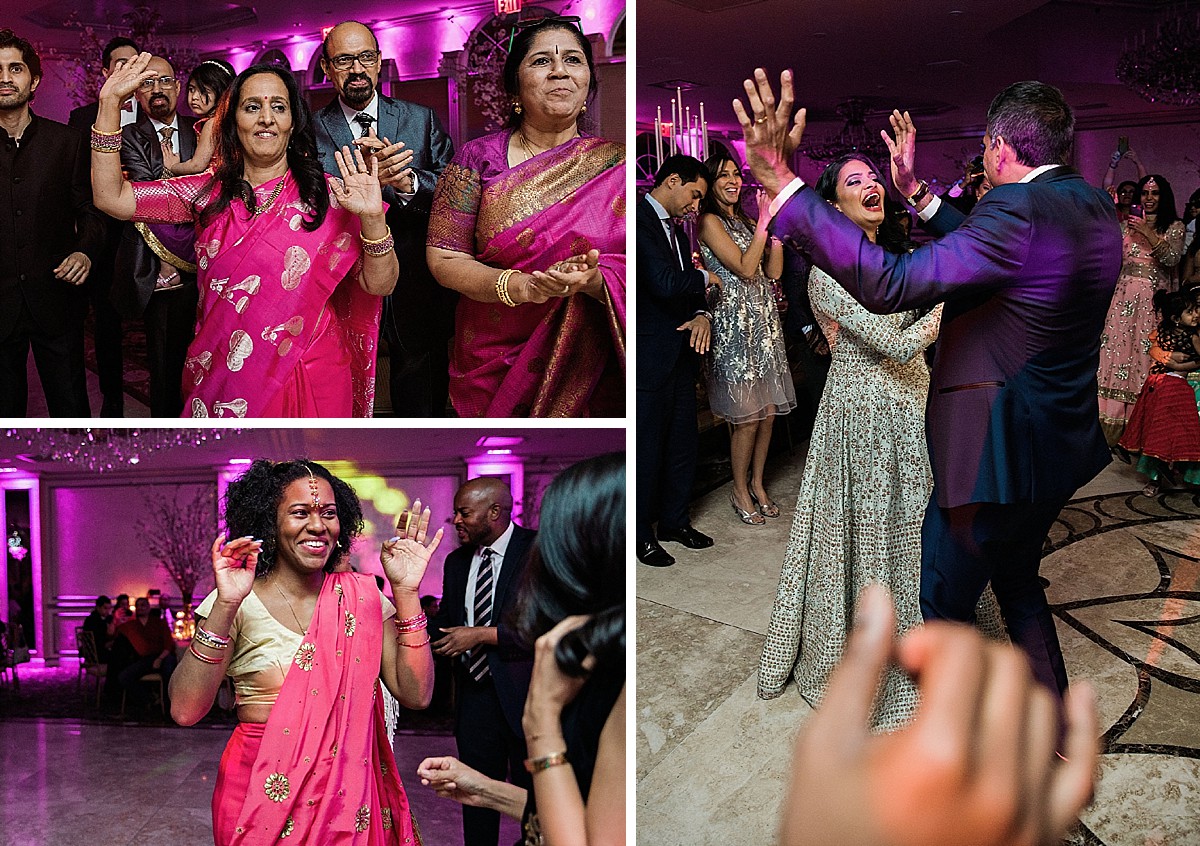 Ceremony + Reception | Surf Club on the Sound • Event Coordinators | Premini Events • Hair + Makeup | Michelle Elise Artistry • Florals | Arcadia Floral Company • Videographers | NST Pictures • DJ | DJUSA • Photobooth | Fun Booth