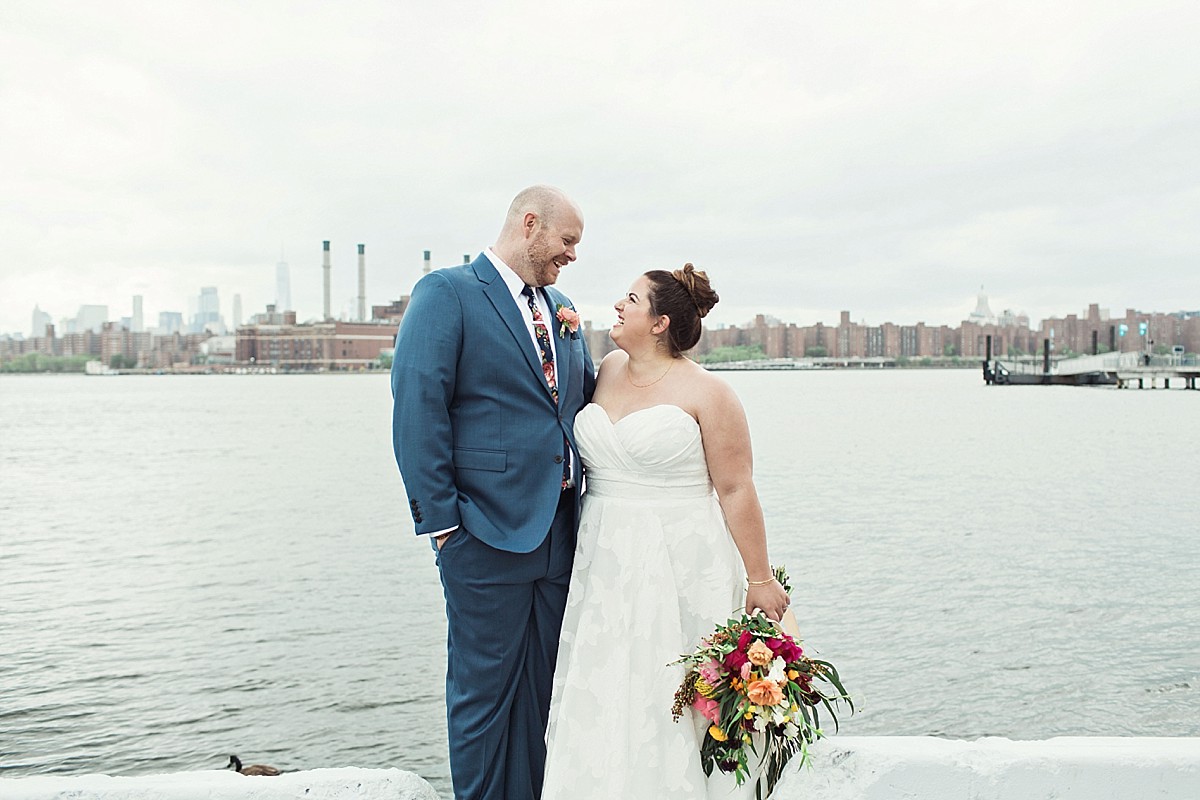 I'd been wanting to photograph a Greenpoint Loft wedding for ages, so when Jennifer and Will asked me to capture their big day, I was so excited! Not only is the venue gorgeous, but I'd already met Jennifer at Laura and Miles' wedding and knew I couldn't have a better couple to work with. These are two cool cats, guys. From the floral tie to the Yves Saint Laurent sneaks, Will looked super fly, and Jennifer was a vision in her incredible floral dress and some seriously stellar Oscar de la Renta heels. Fun fact: these two picked out their shoes before they even looked at a dress or a suit!
It's so nice to connect with a couple immediately. We couldn't stop smiling and laughing all the way through portraits around Greenpoint. Their wedding party, just as stylish as the couple, was also a riot. The shot of them in front of the VICE bus that happened to roll up during wedding party photos is one of my all-time favorites.
Their ceremony was officiated by Jennifer's dad, so I was ready for a tear jerker and I wasn't disappointed! The smiles and affection between the couple and their guests made for such a beautiful ceremony. Not to mention, the Greenpoint Loft space is so freaking cool. I loved getting to sneak upstairs to snap a couple photos from above, through the crisscrossing string lights! It was also my favorite spot to photograph their epic first dance and perfect to grab a group shot of the of all the guests later!
There's so much to say about their reception. A rooftop cocktail hour with a skyline view, hilarious speeches, and some amazing dancing. But the best part was definitely the cake cutting. Will's brother is in the military and lent his sword to the bride to cut the cake. The look on Will's face when Jennifer brandishes that sword says it all.
I can't thank these two enough for letting me and Elle be a part of their big day! I loved this wedding and I love this couple, and I wish them so much joy and happiness.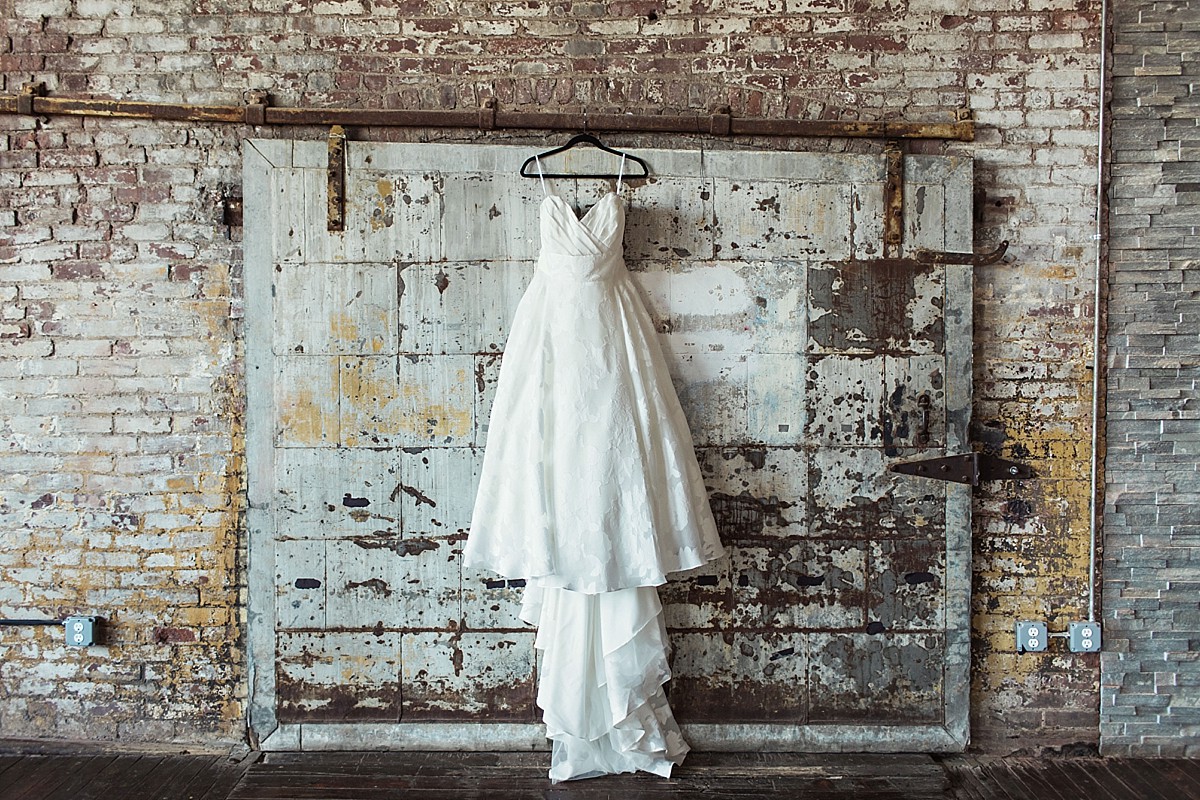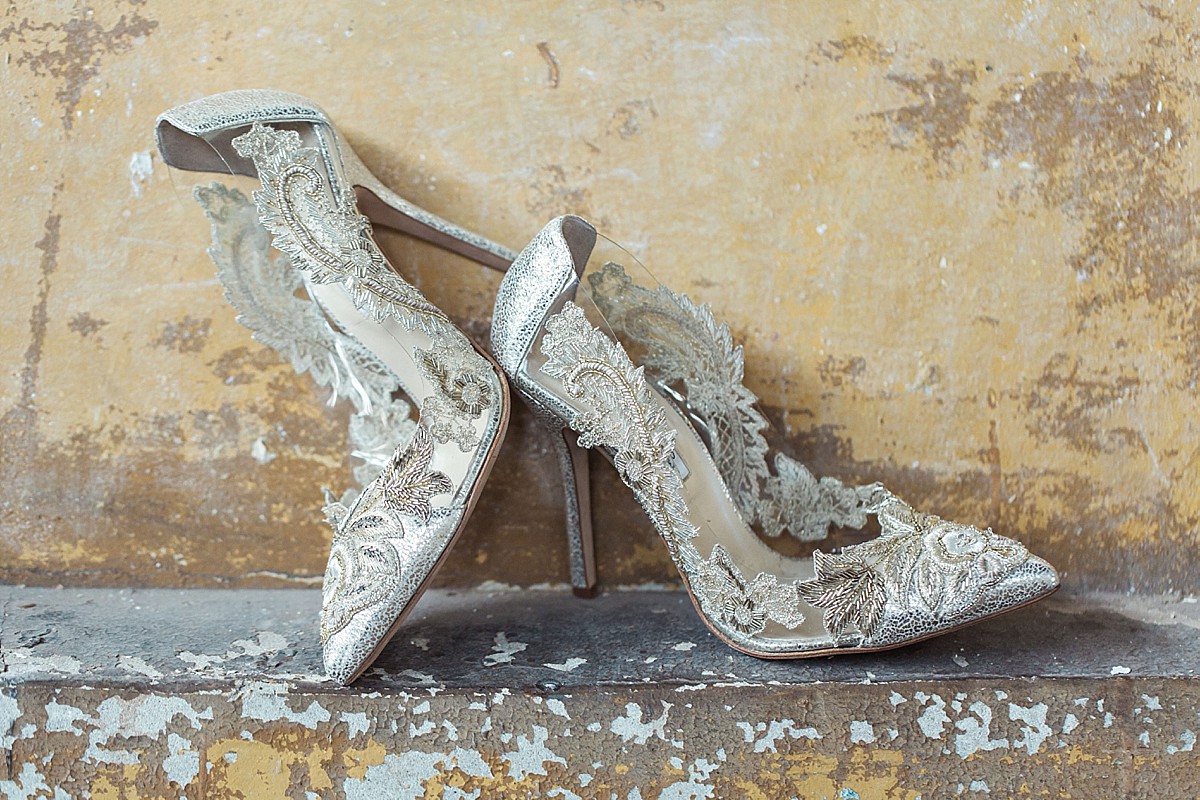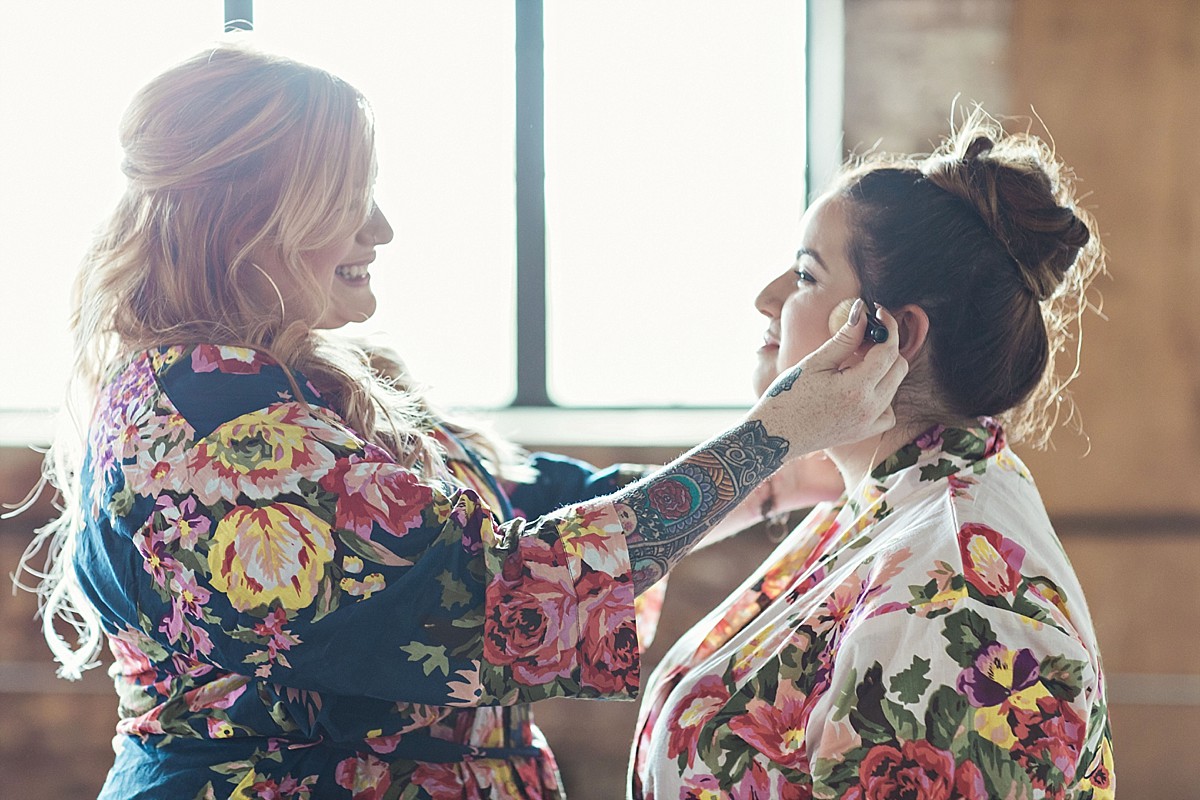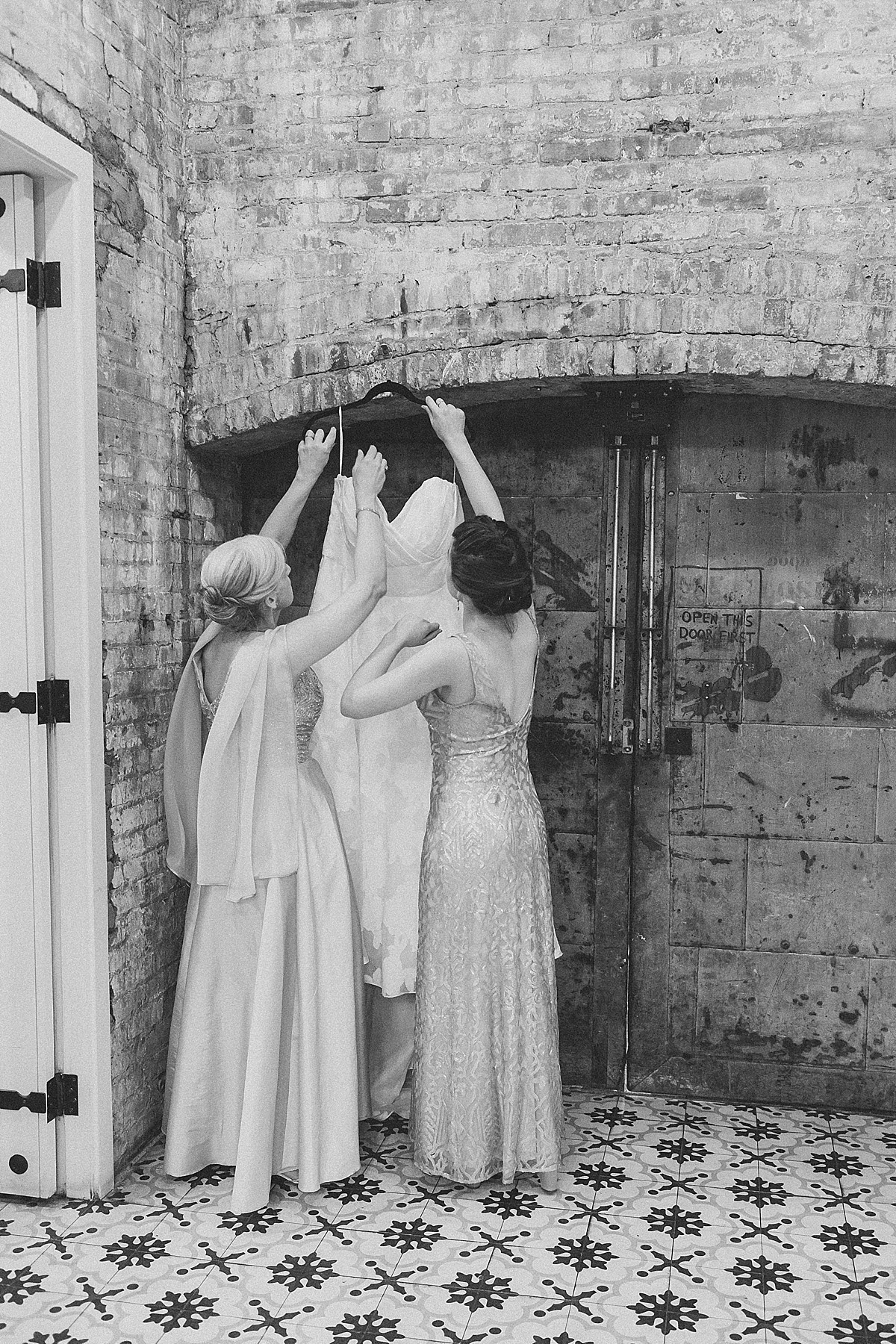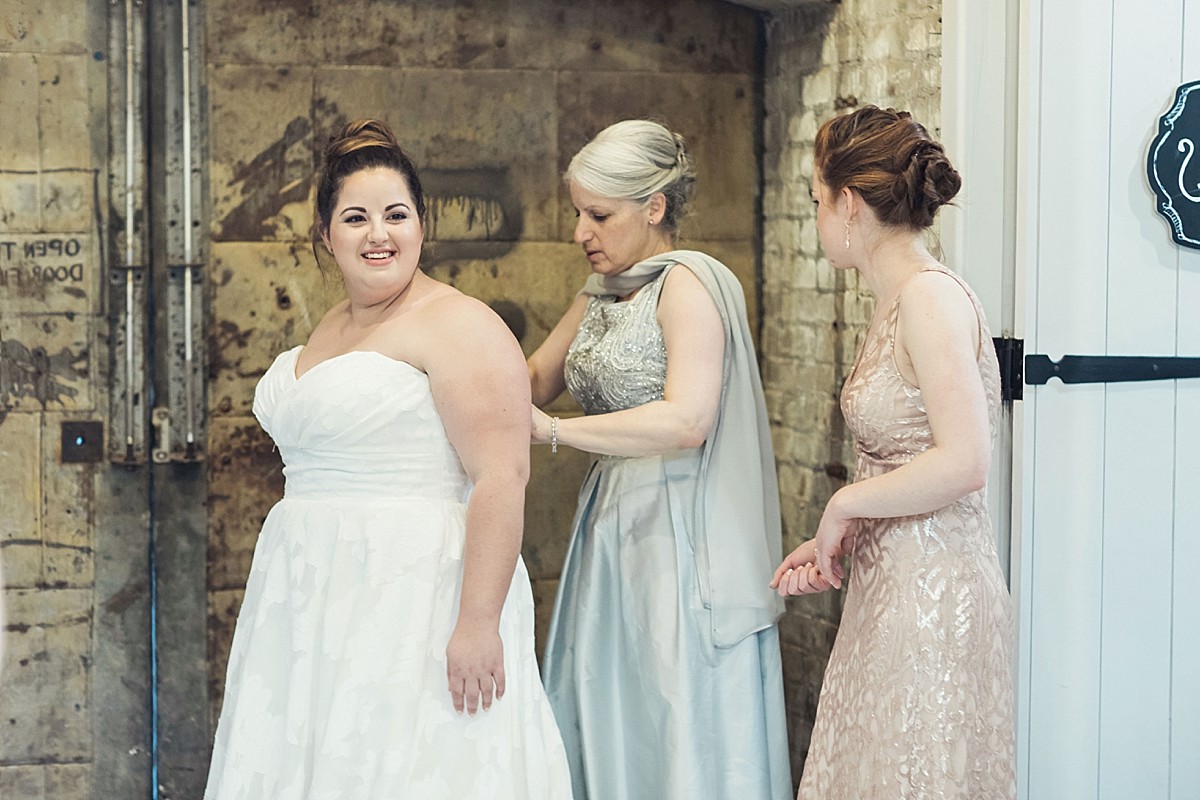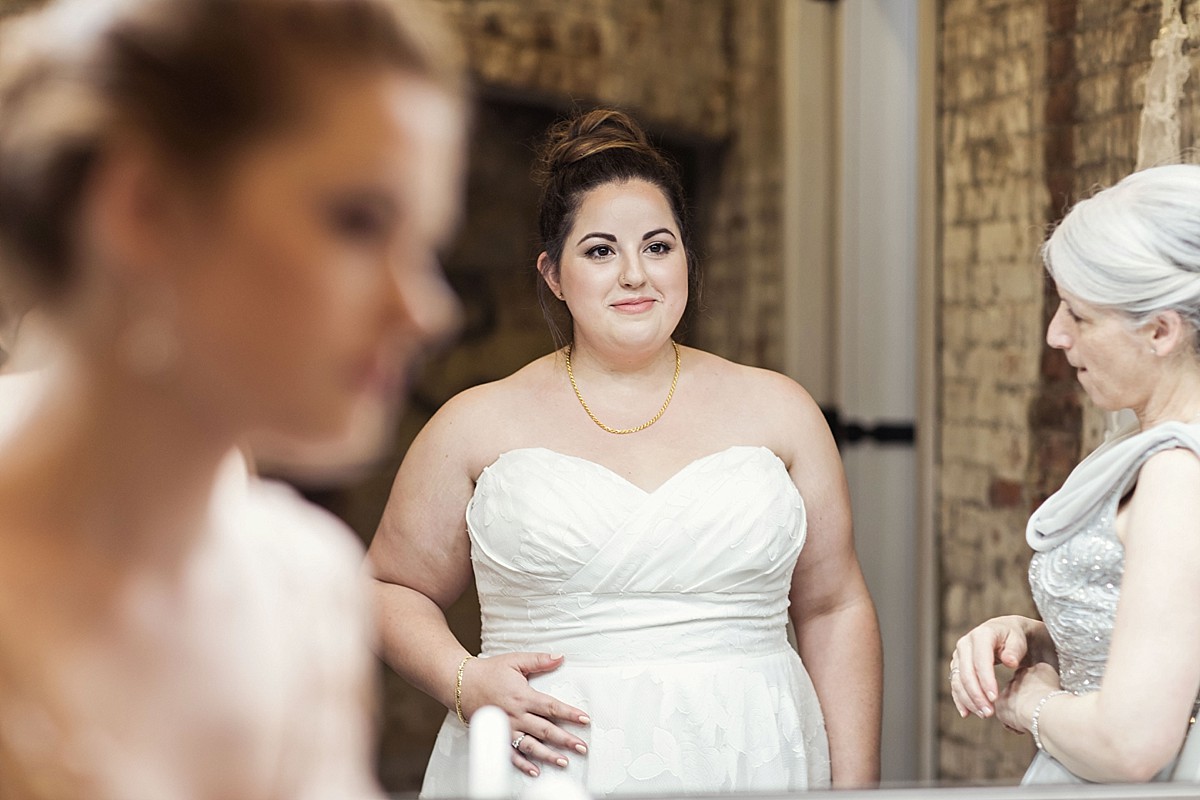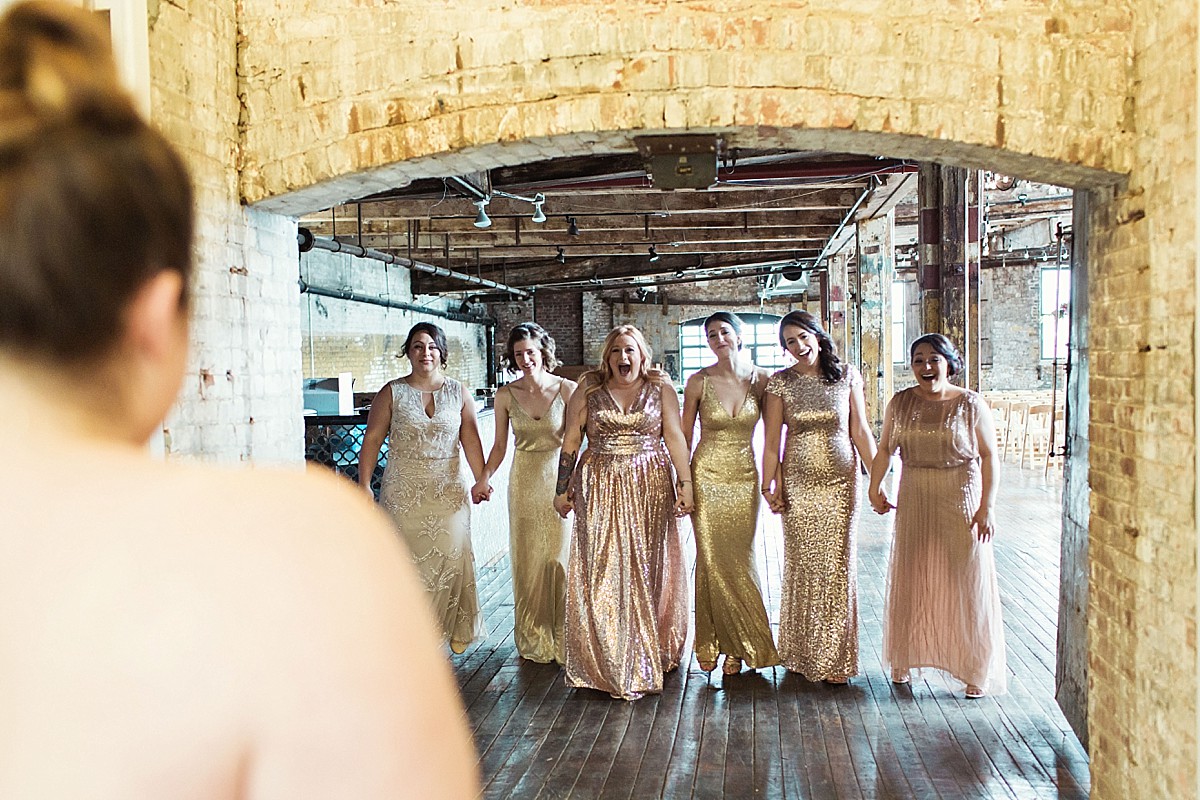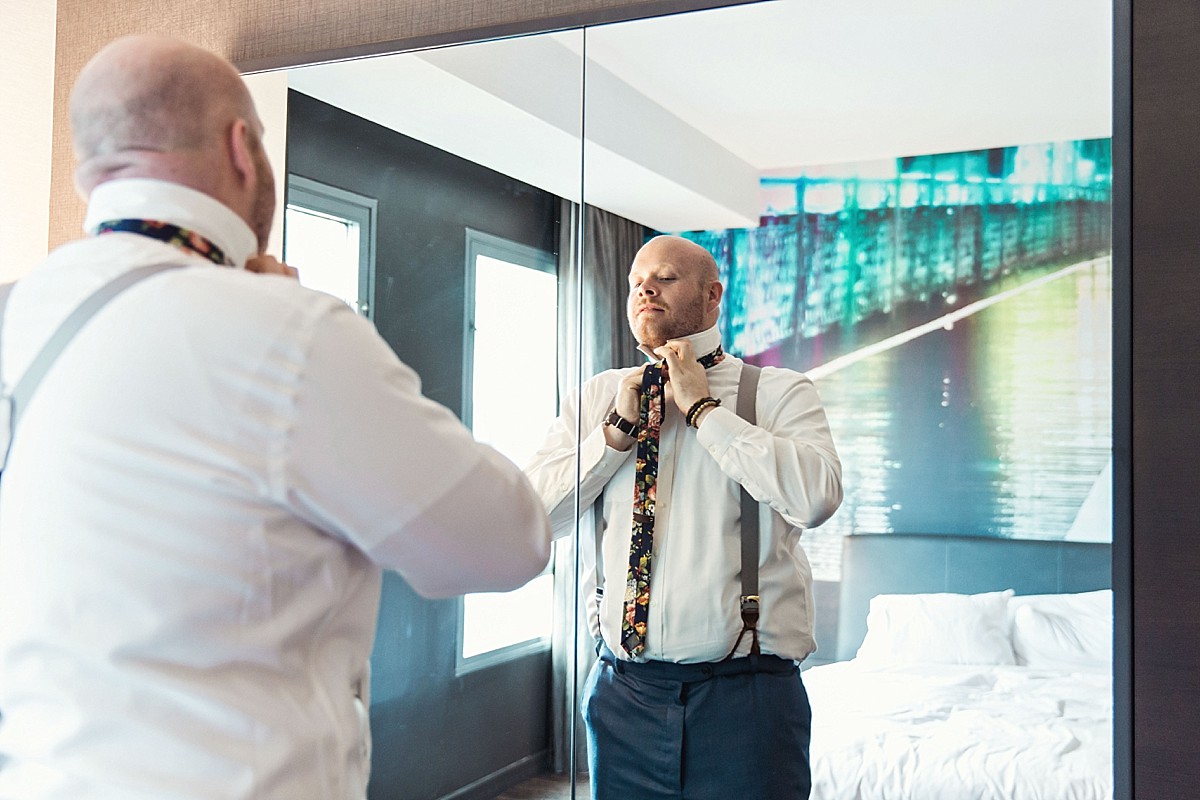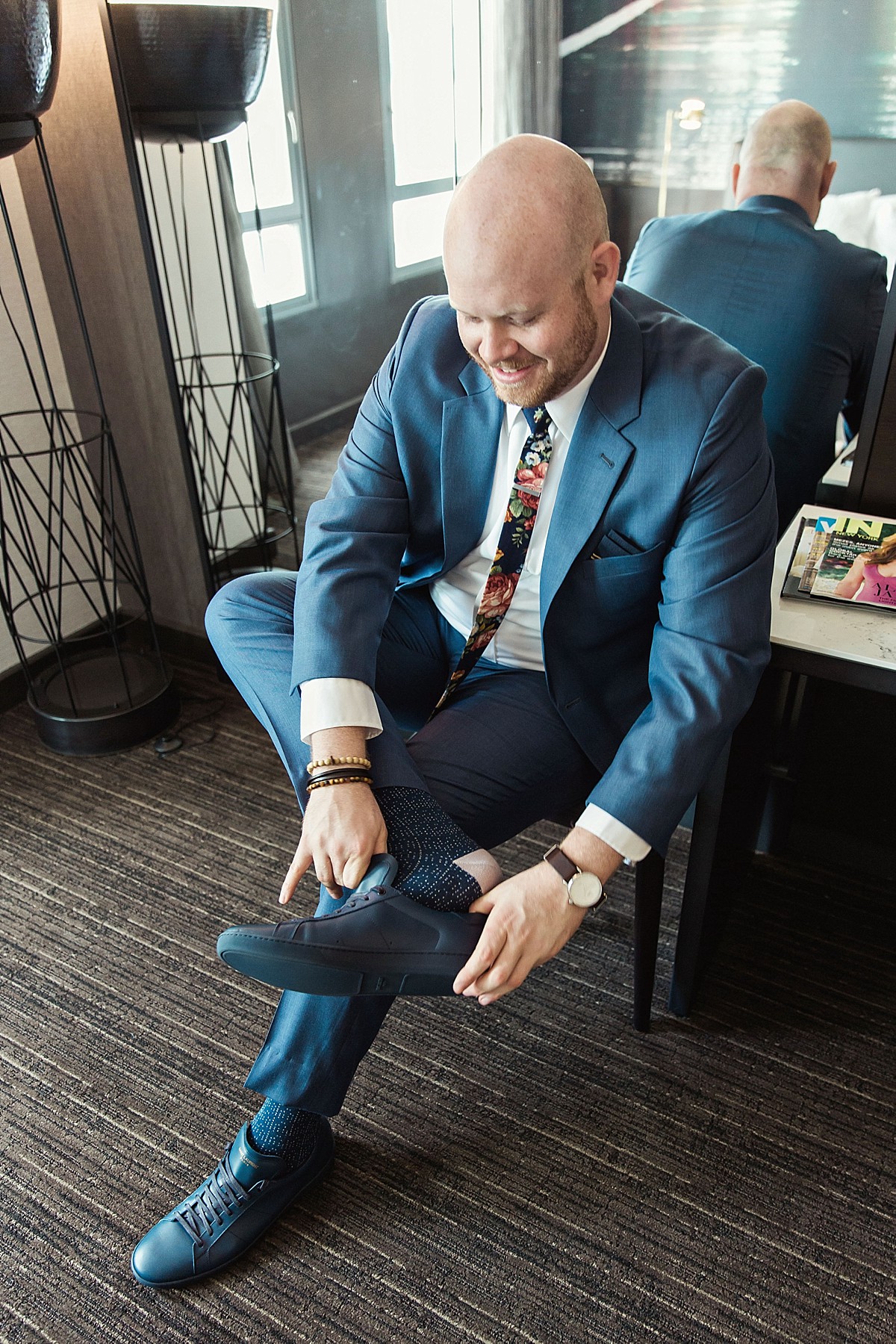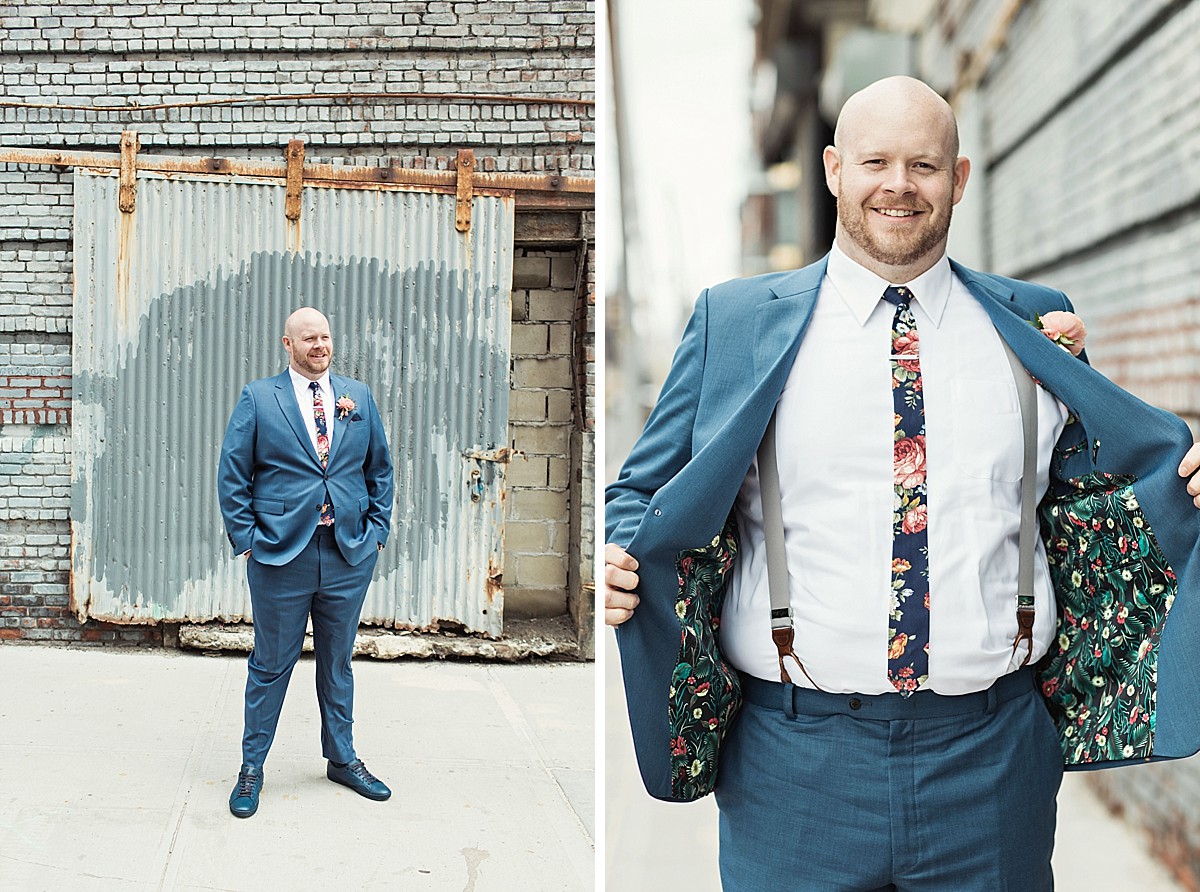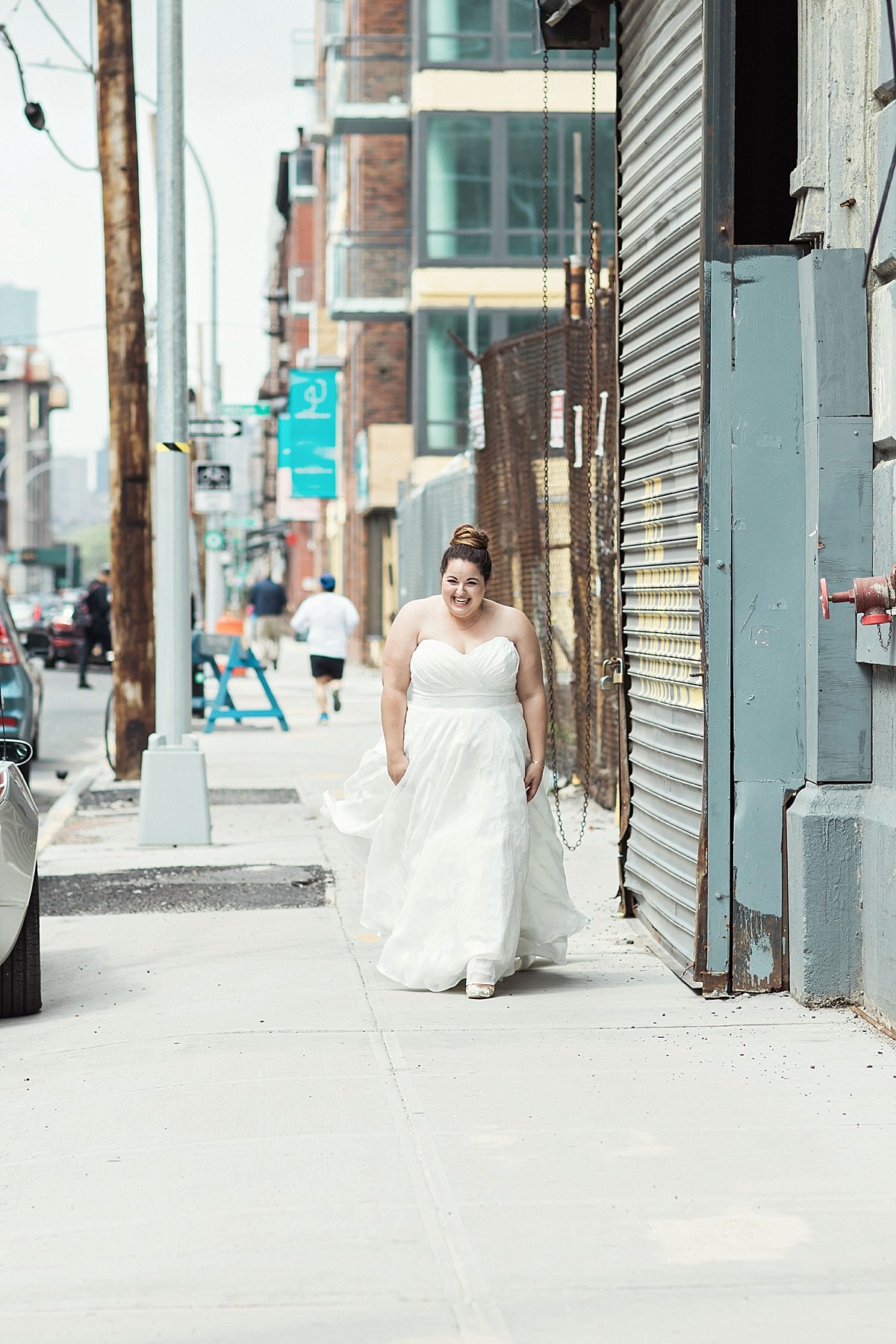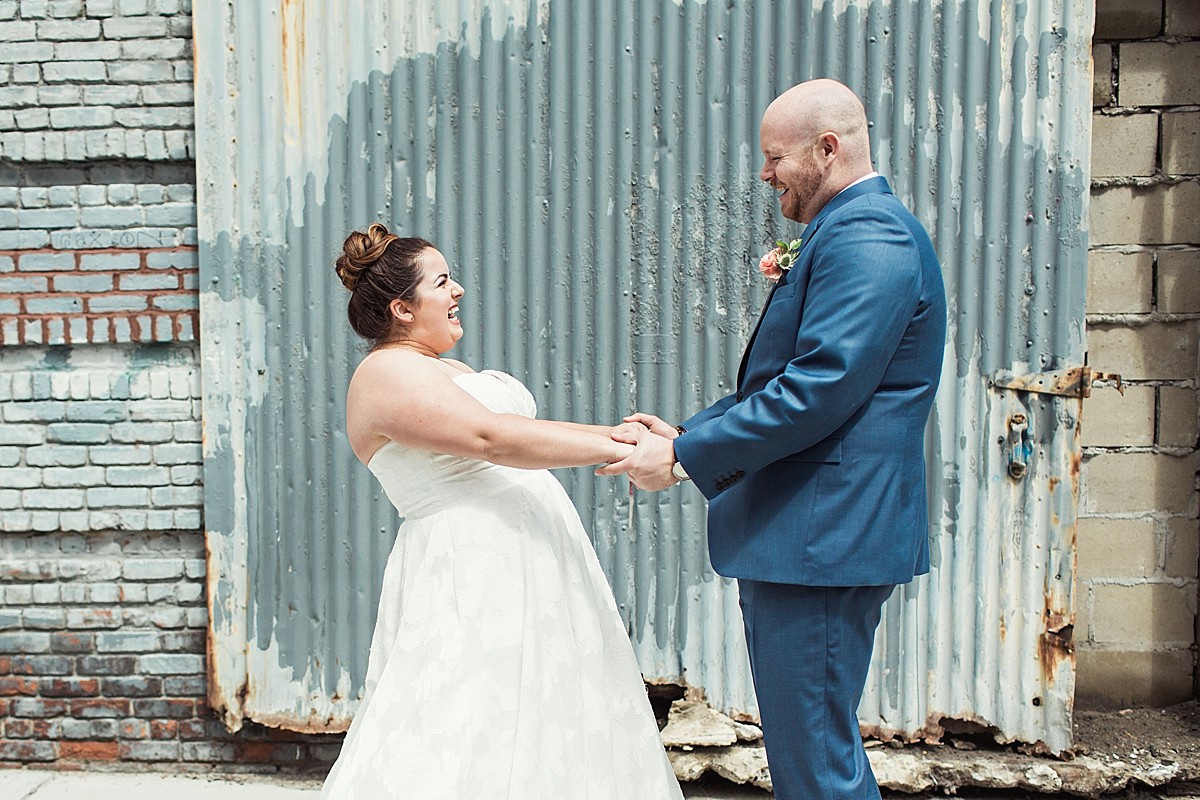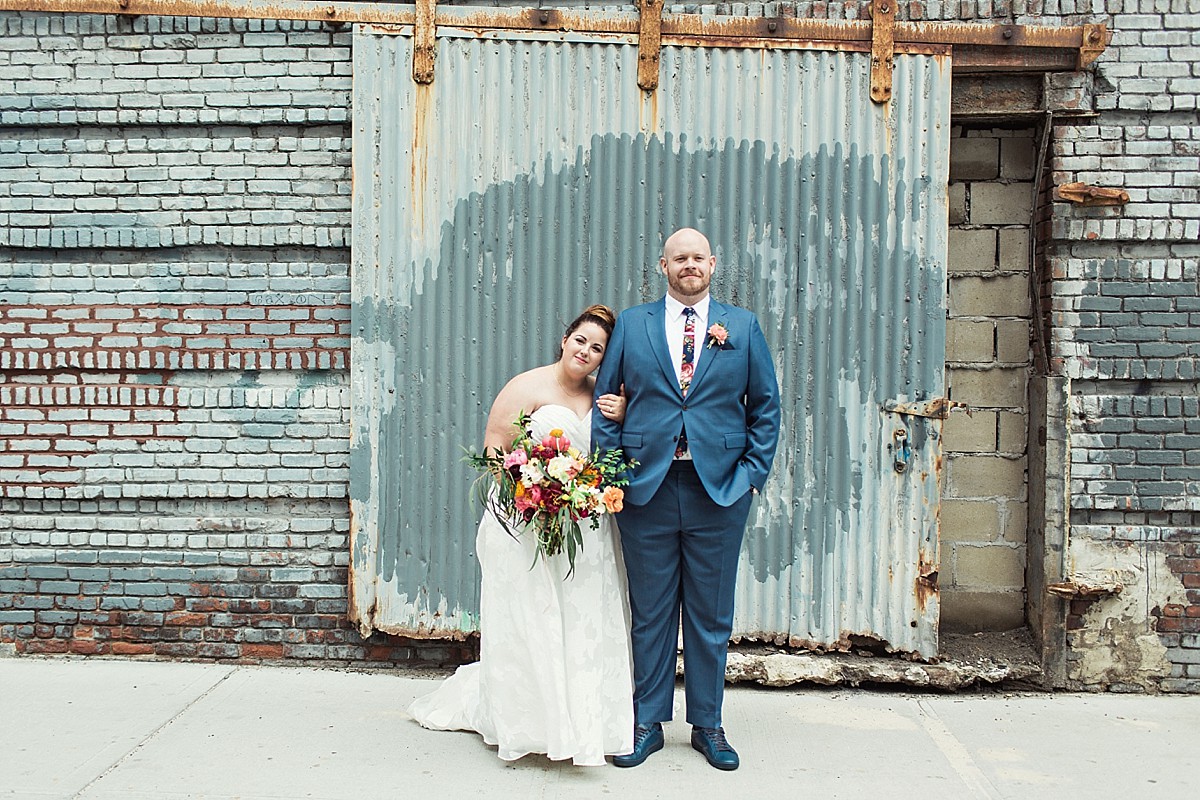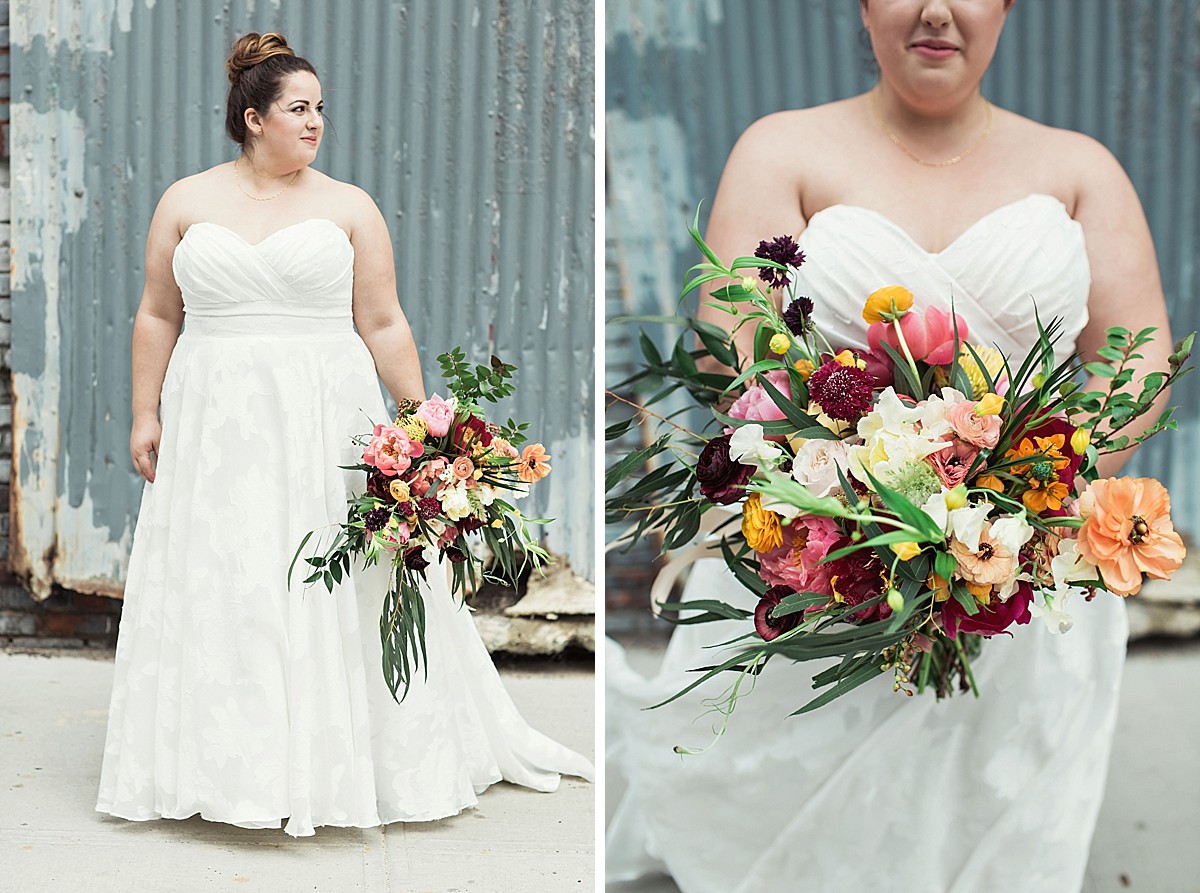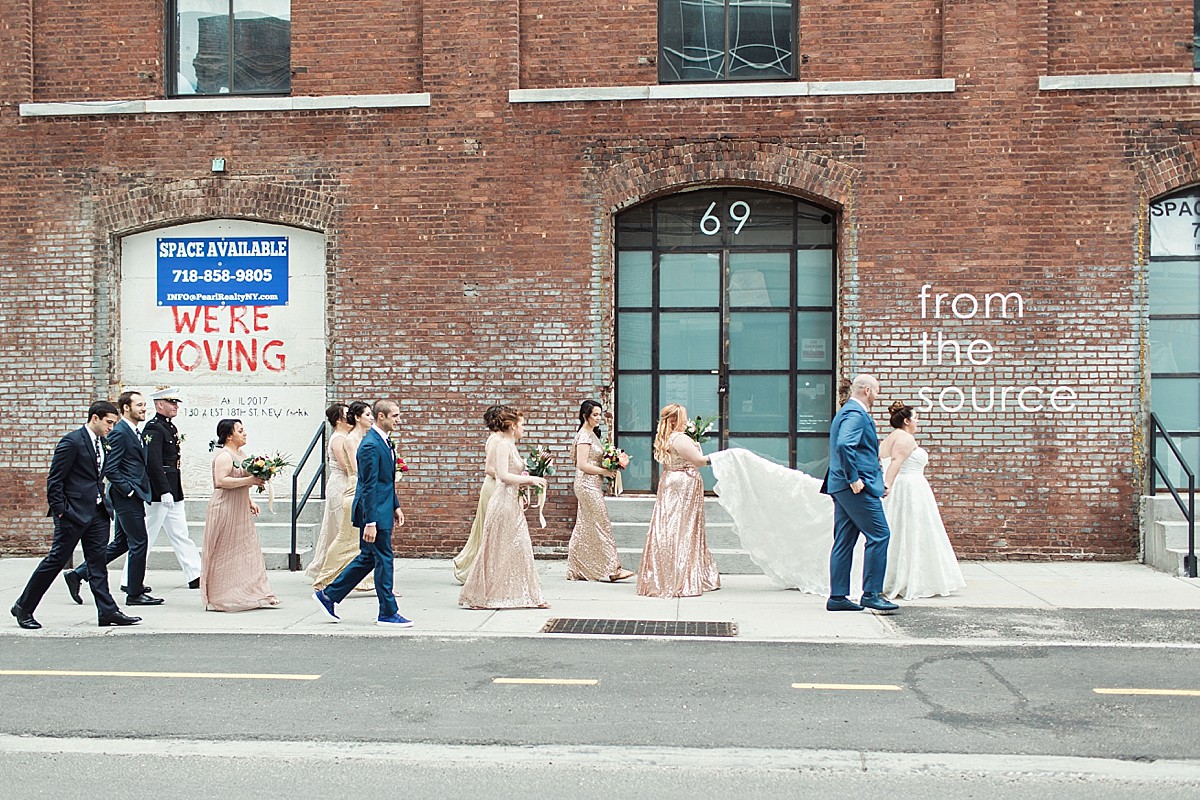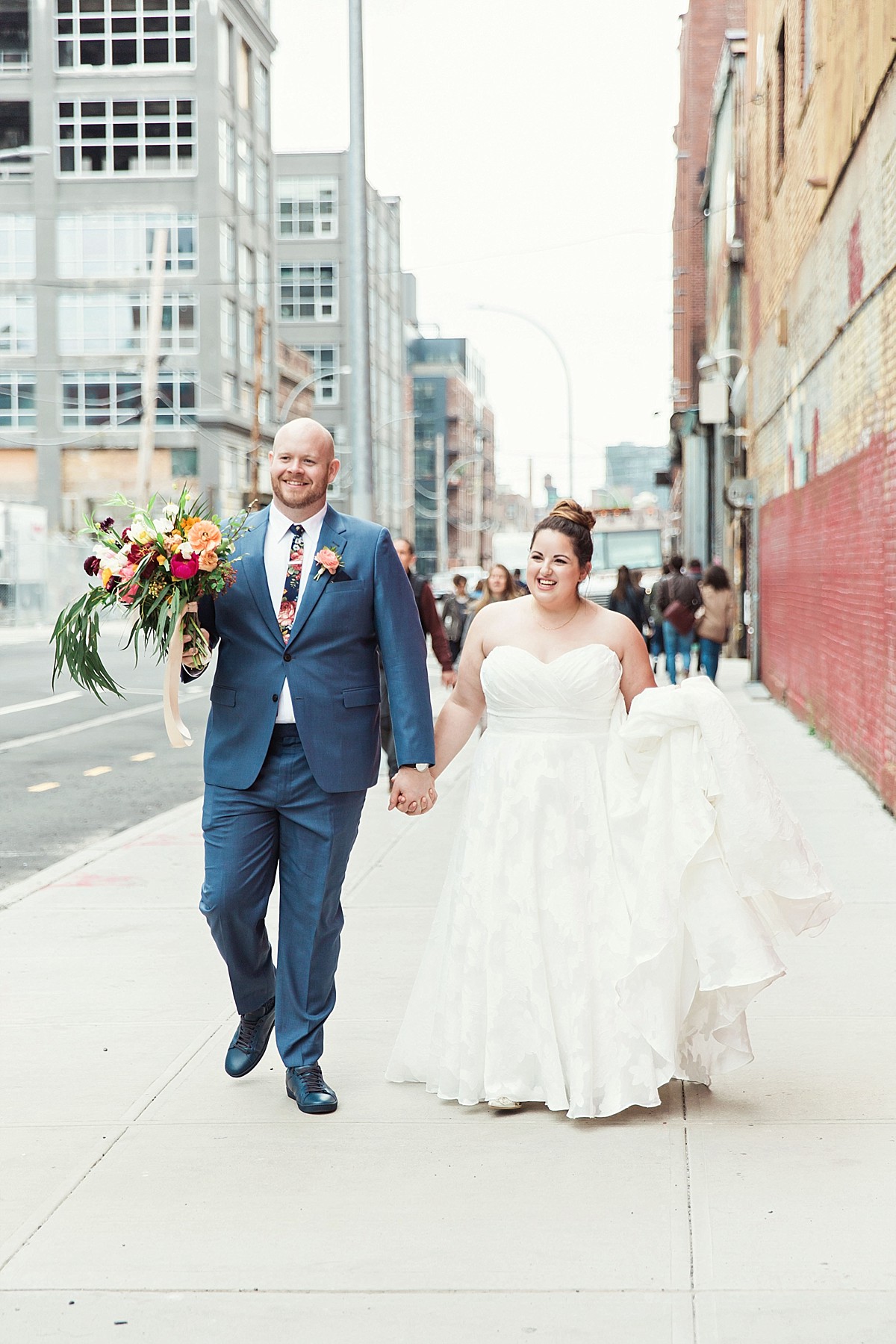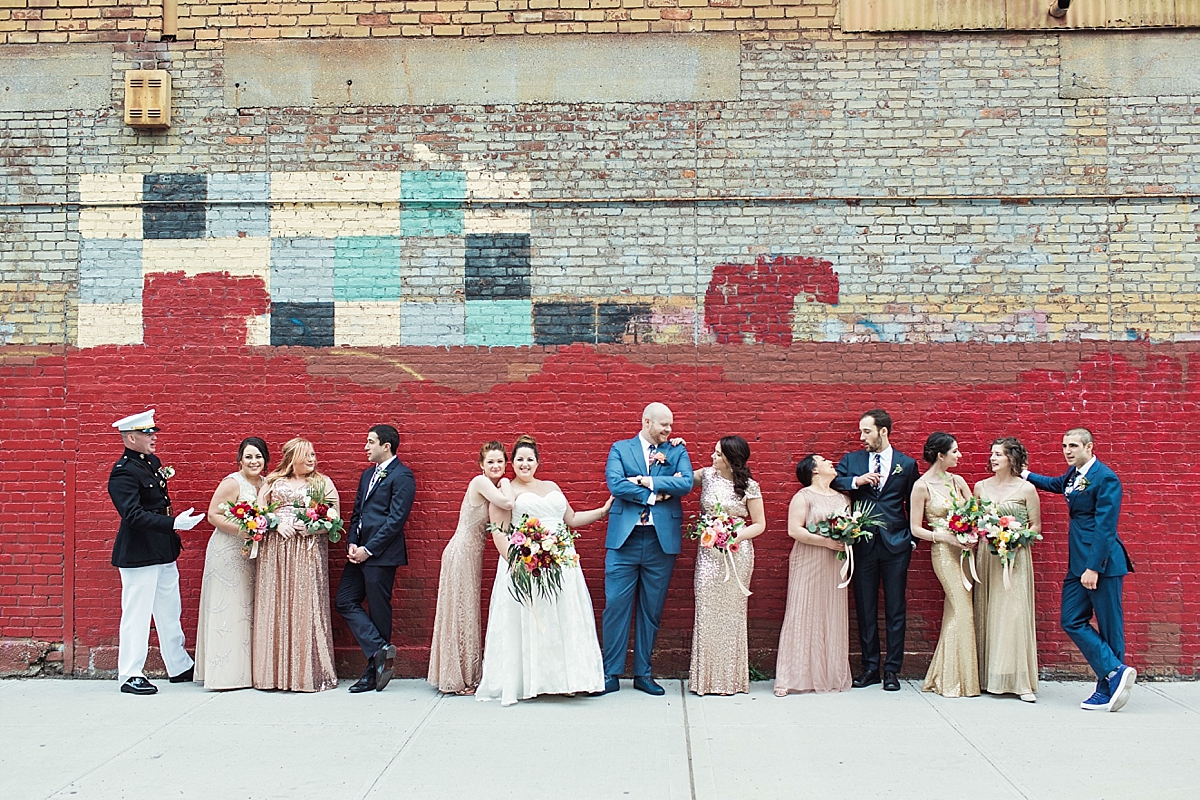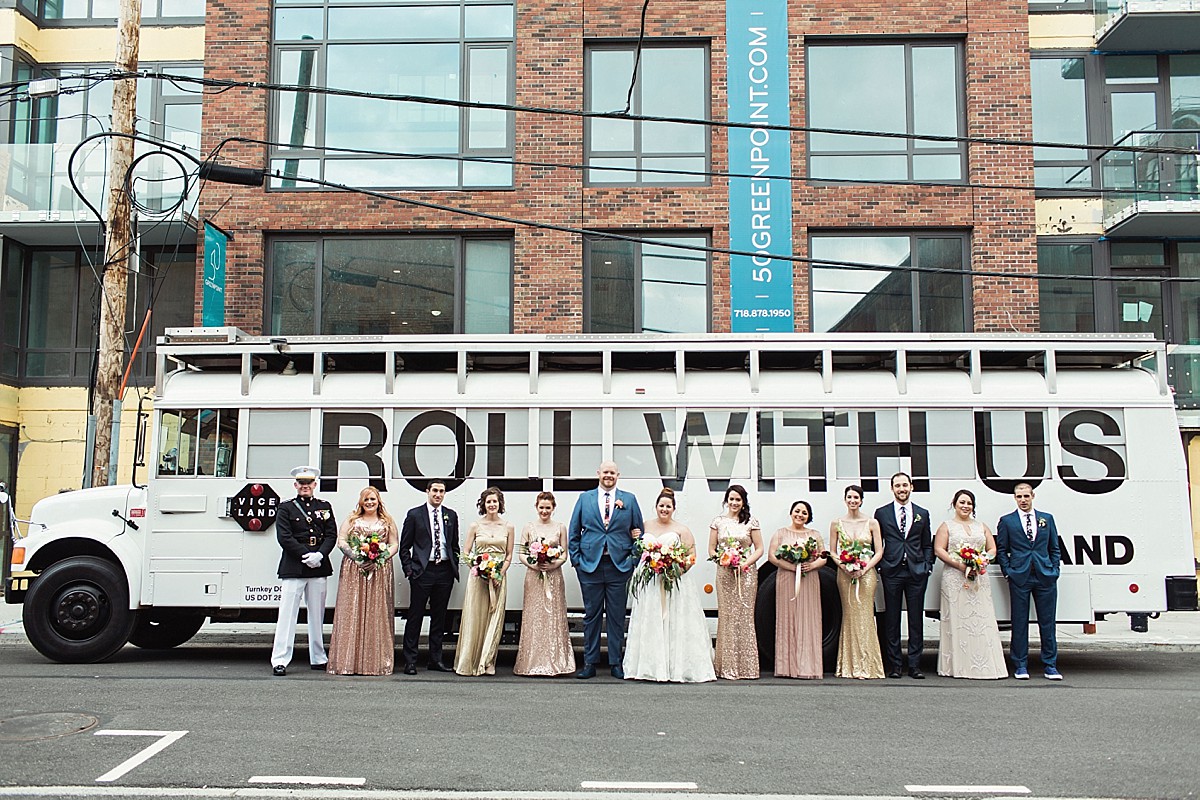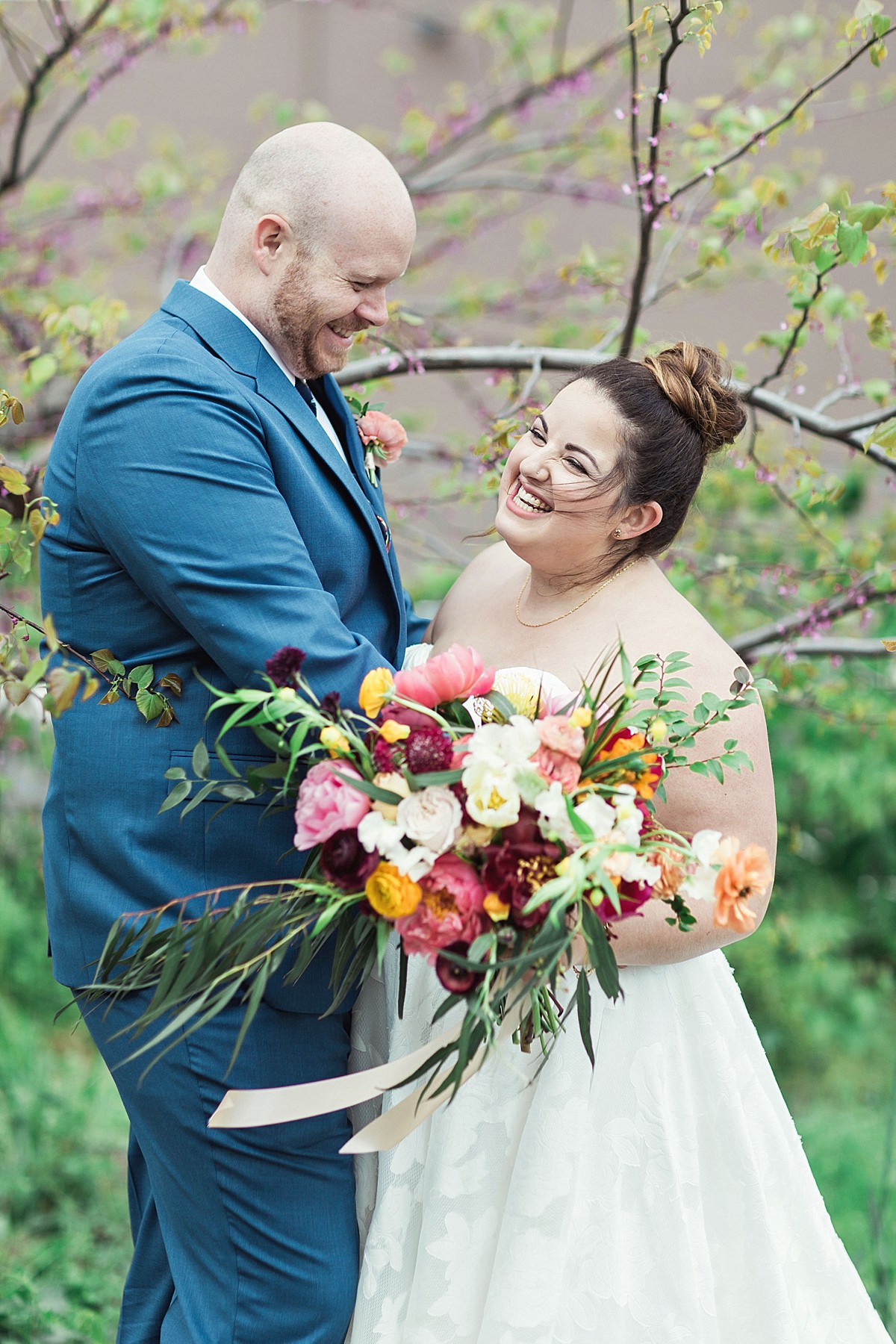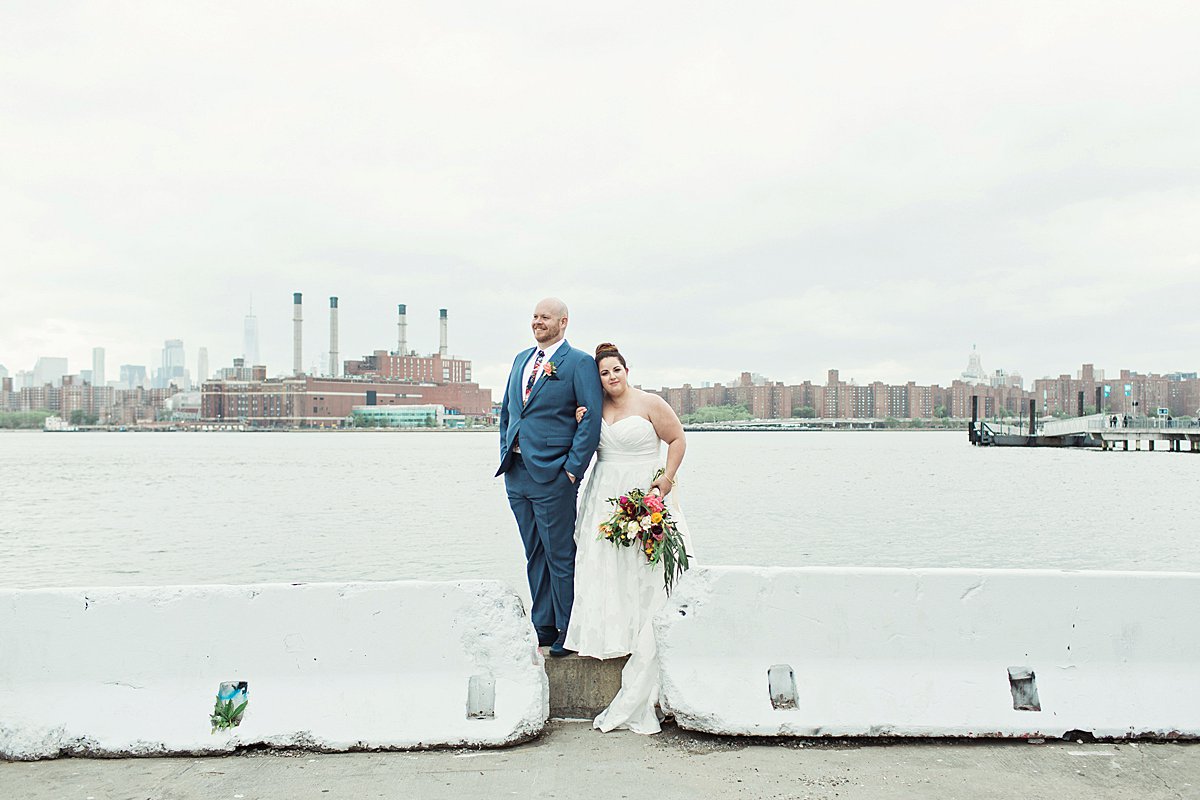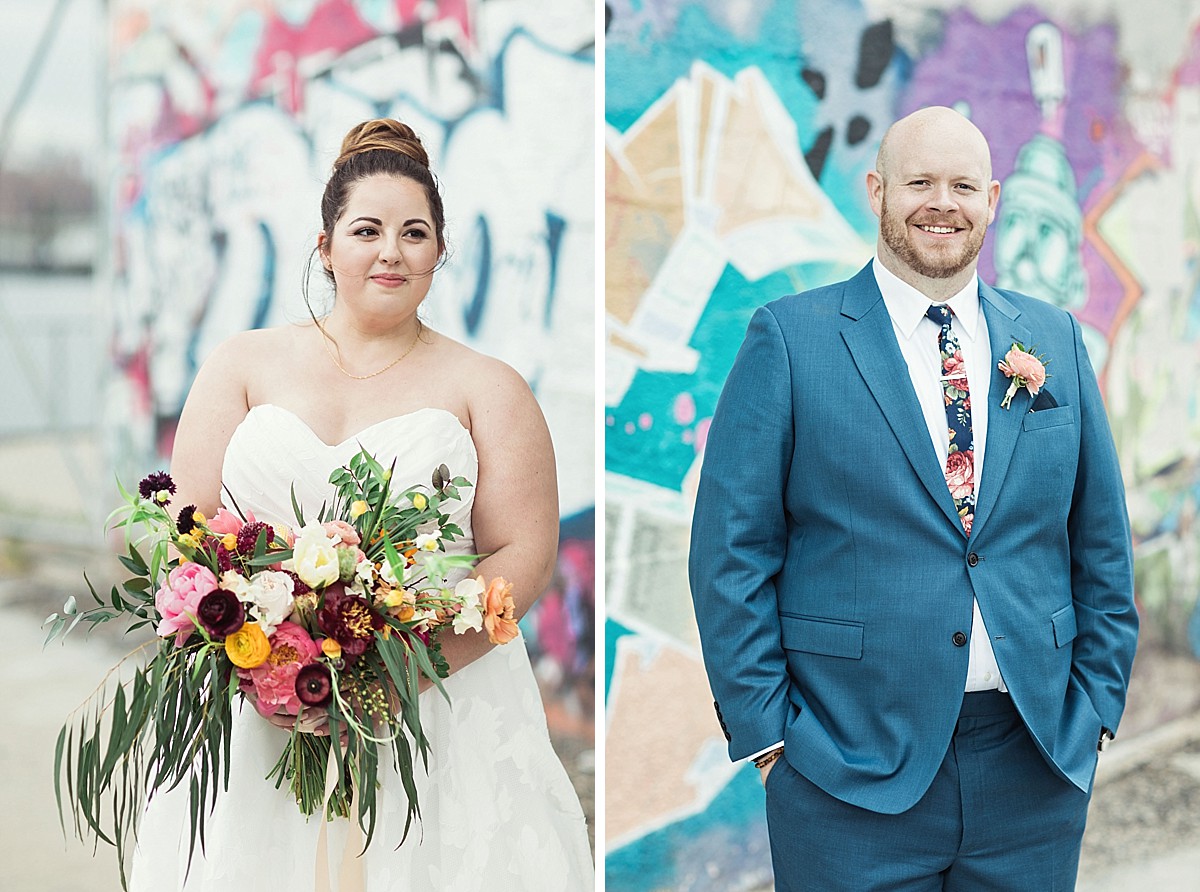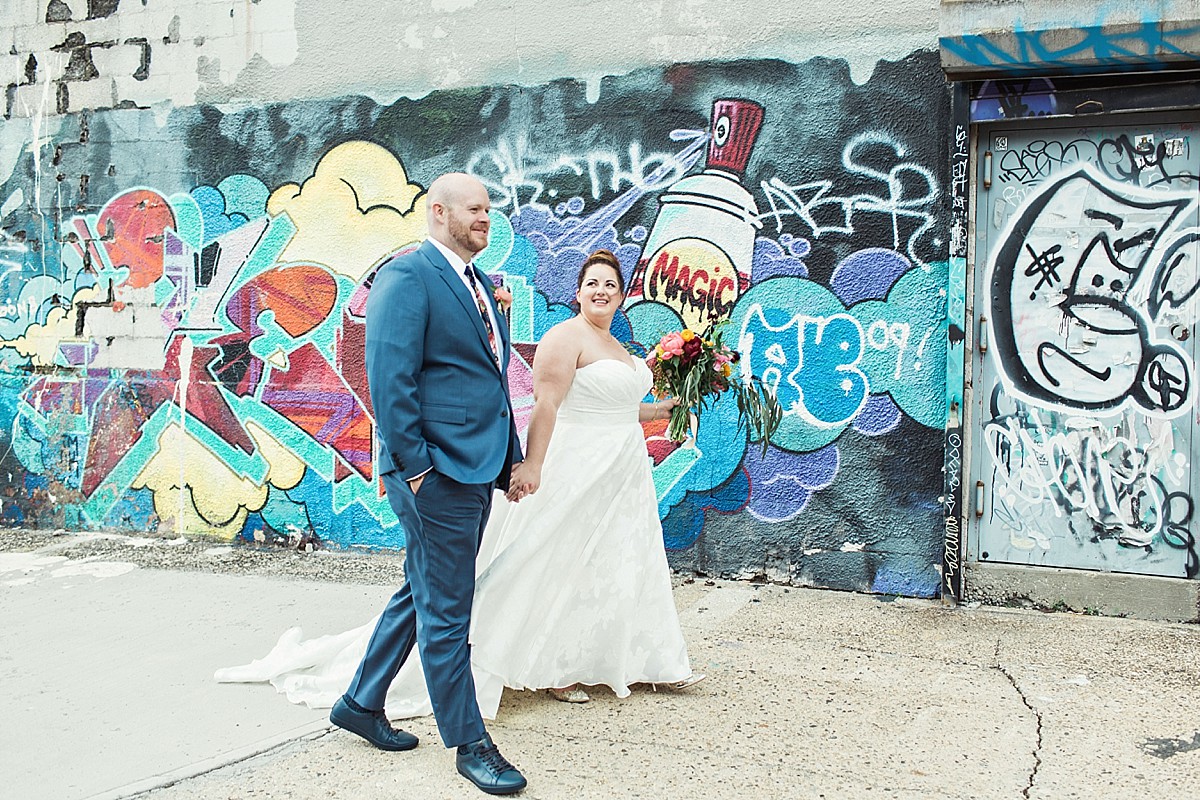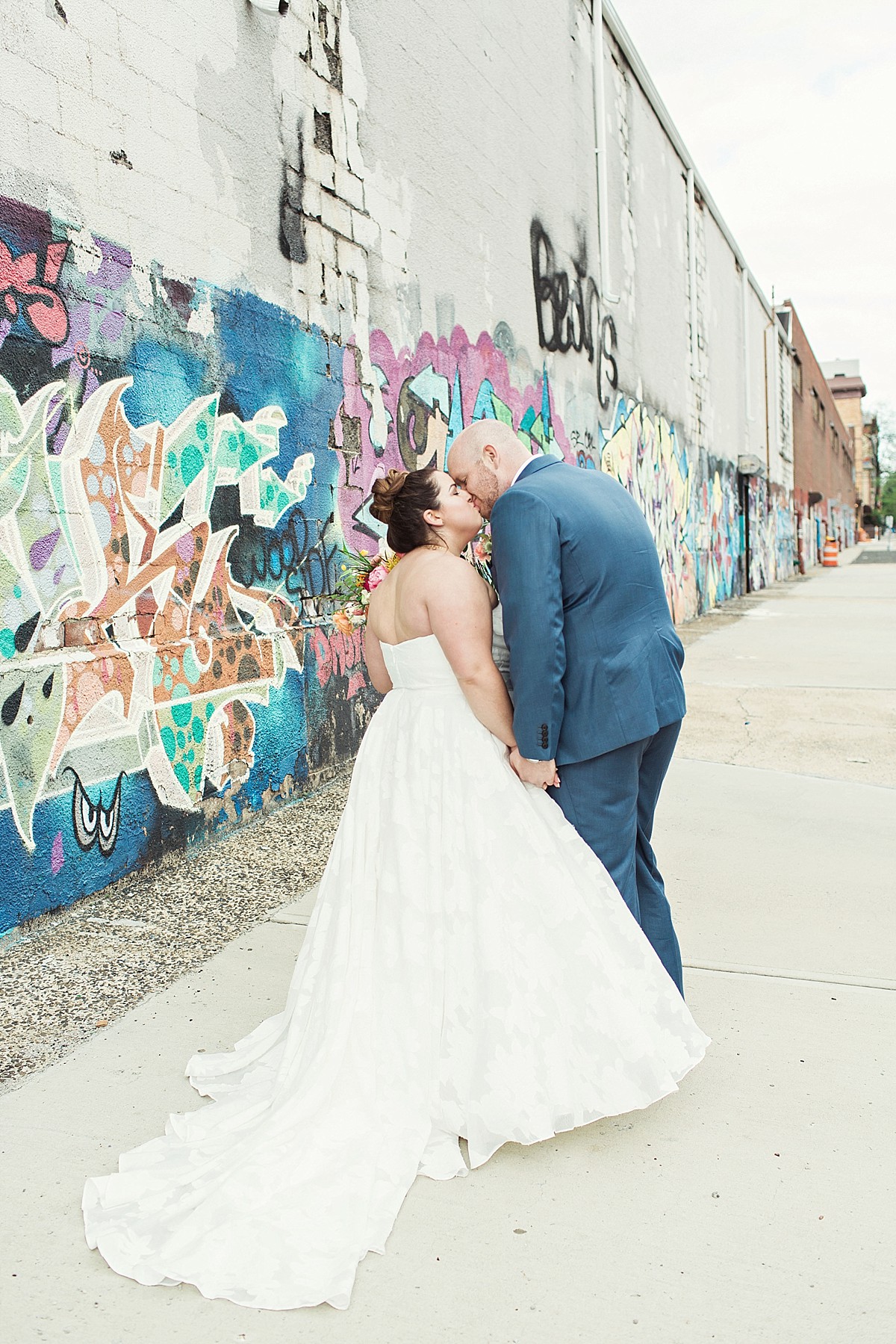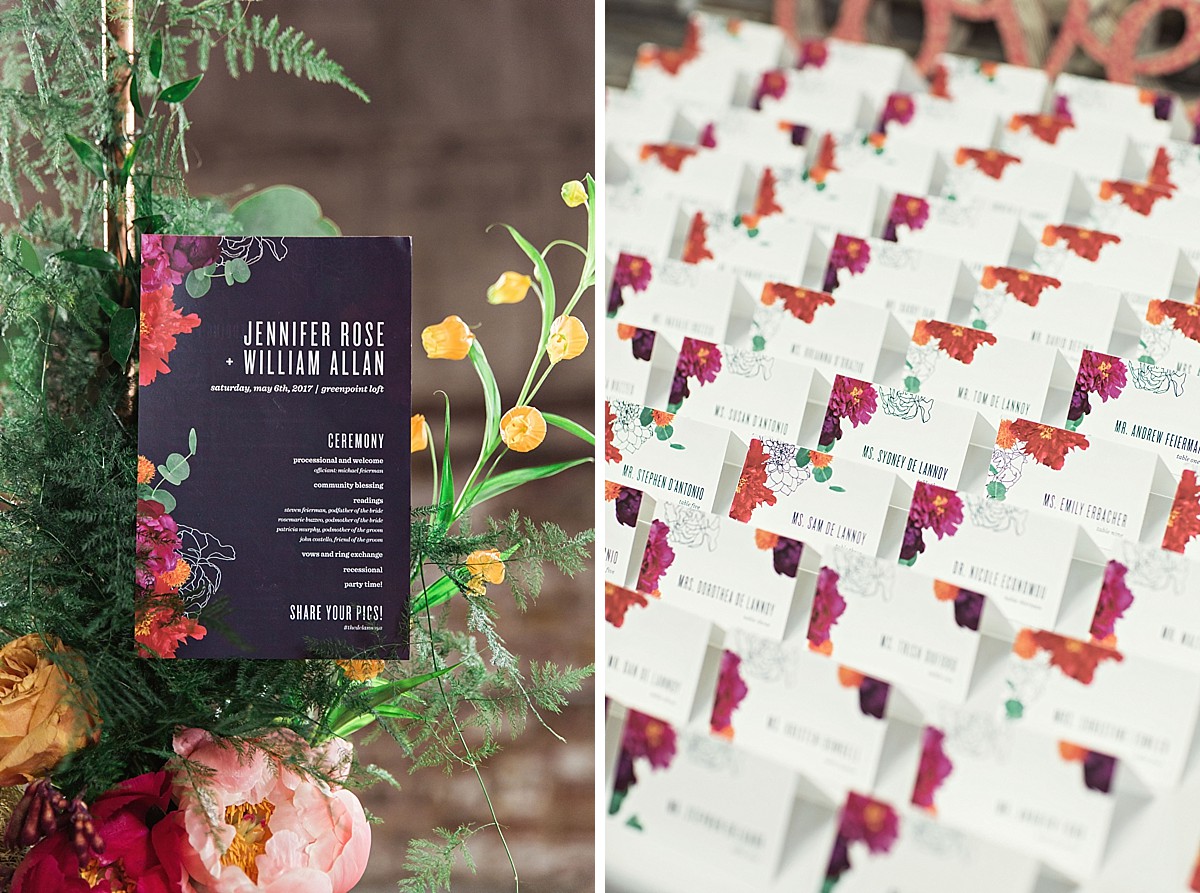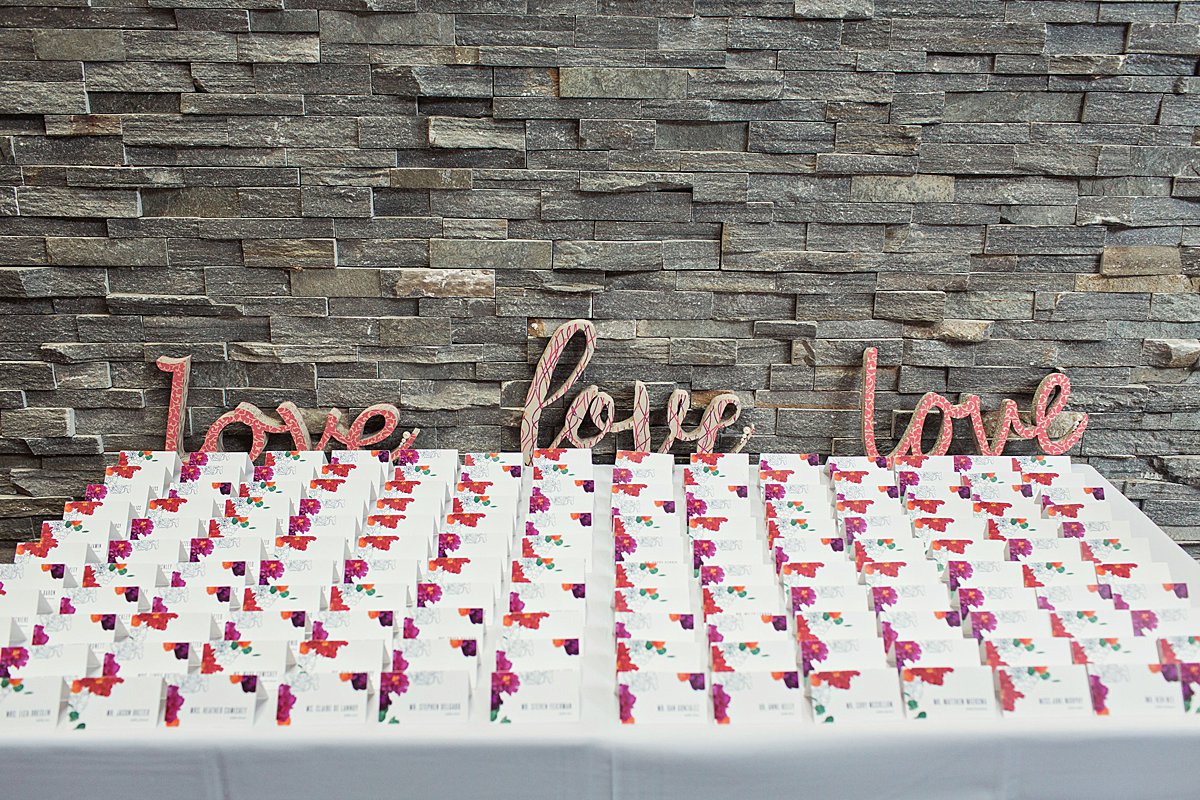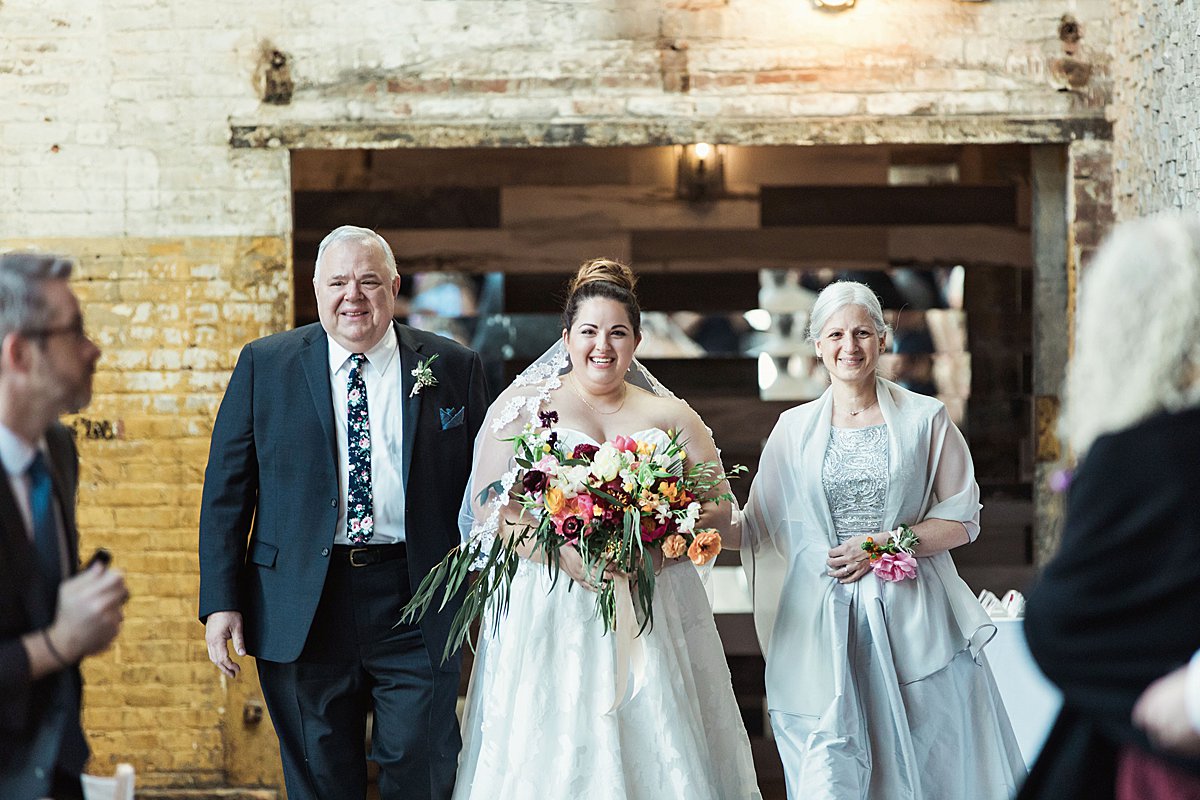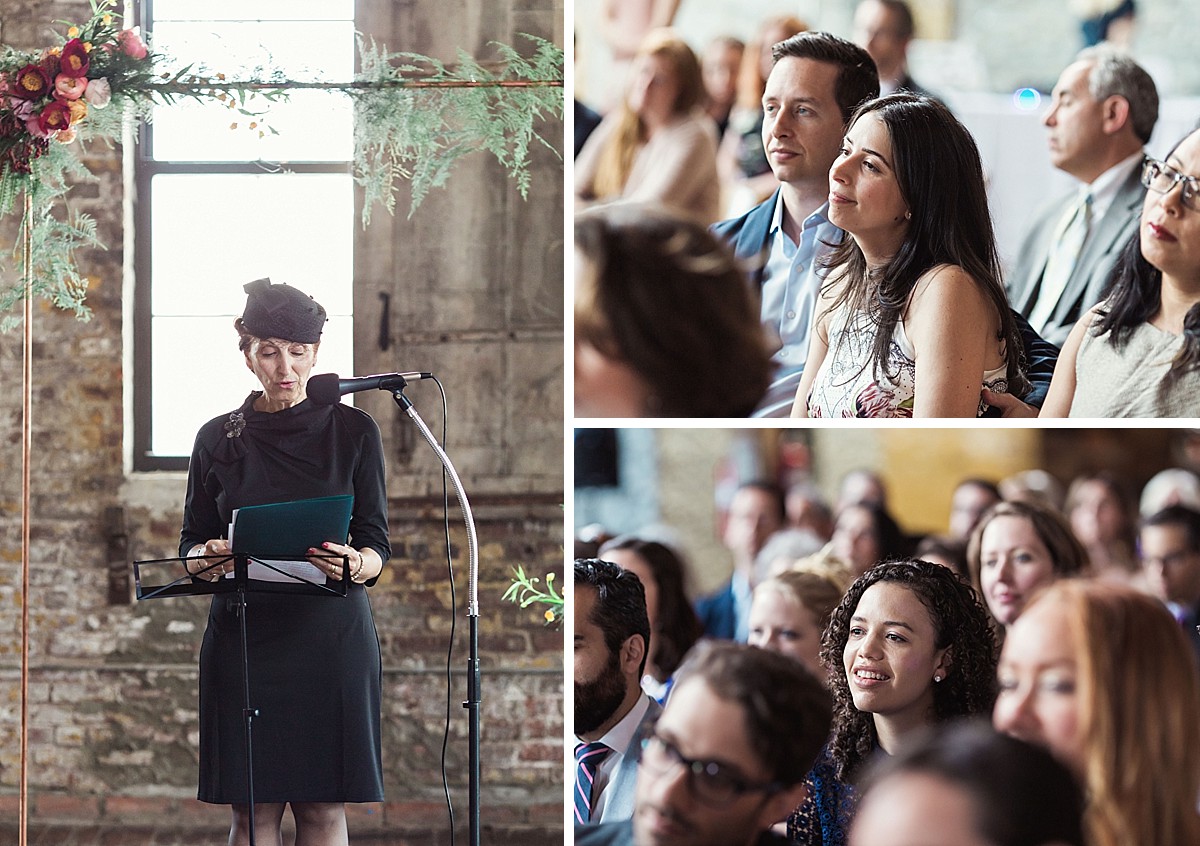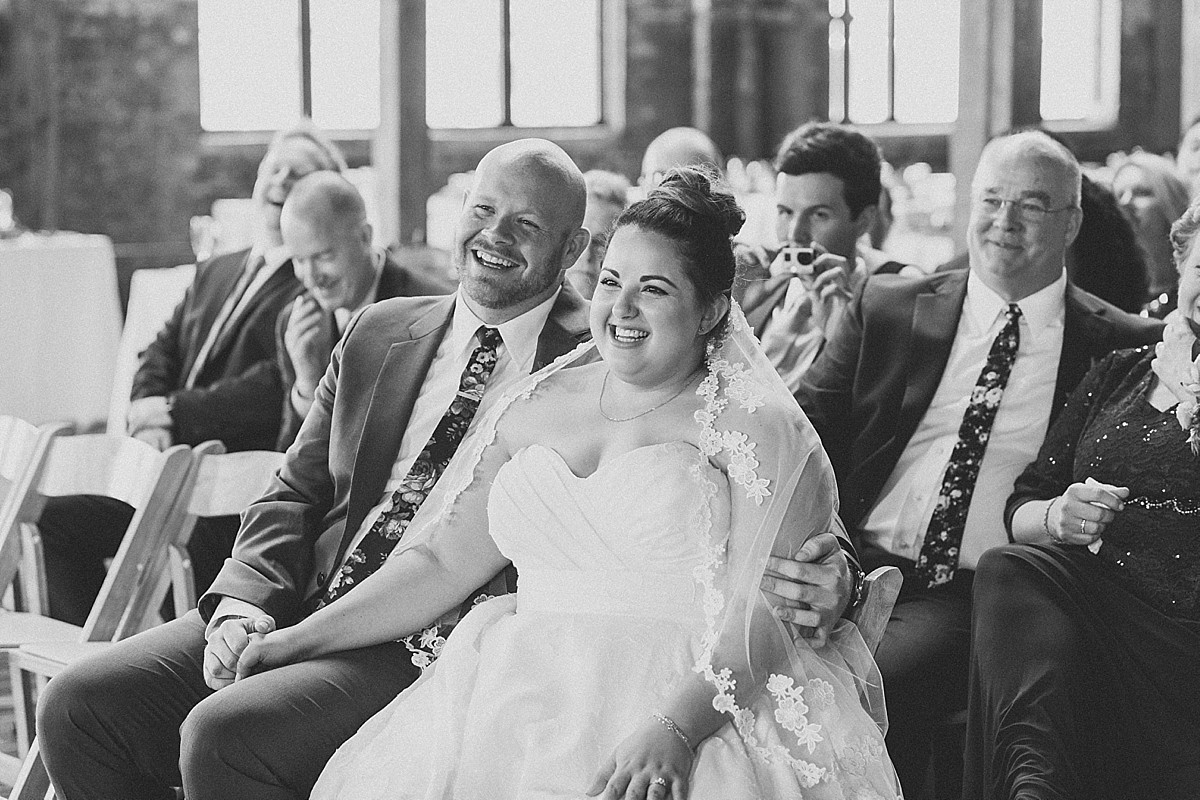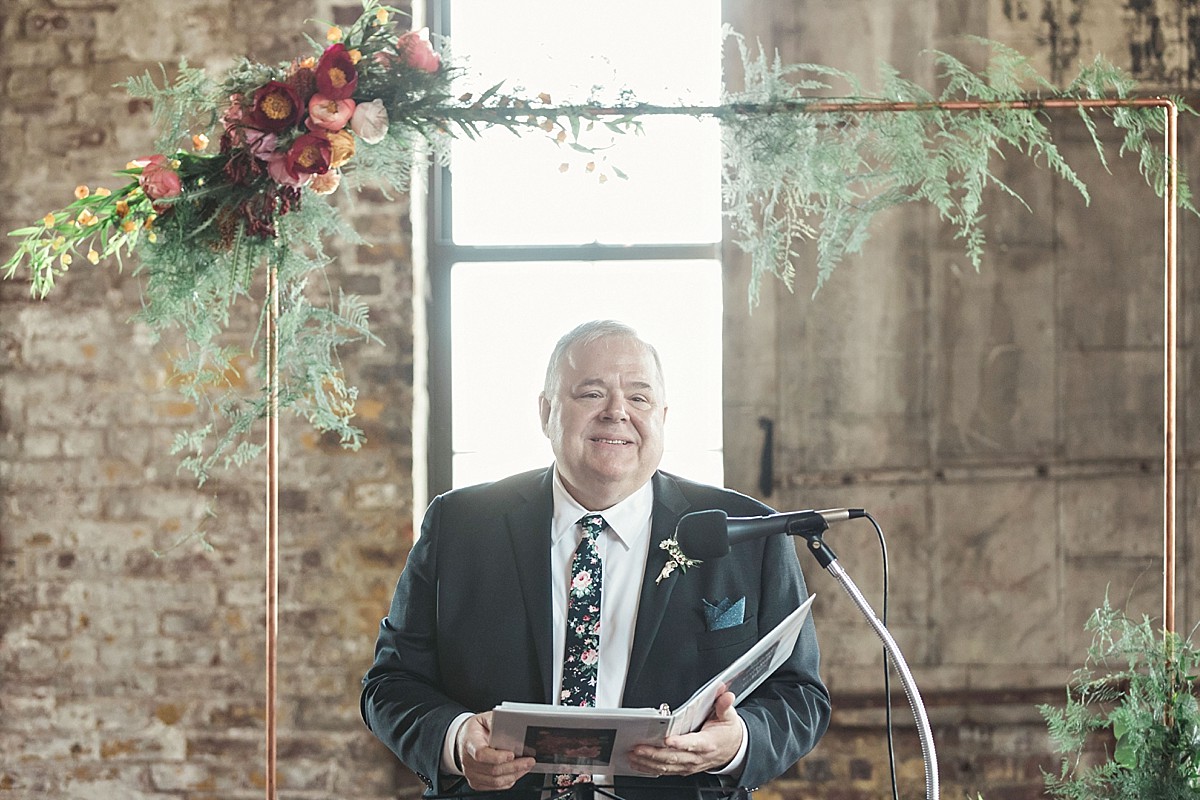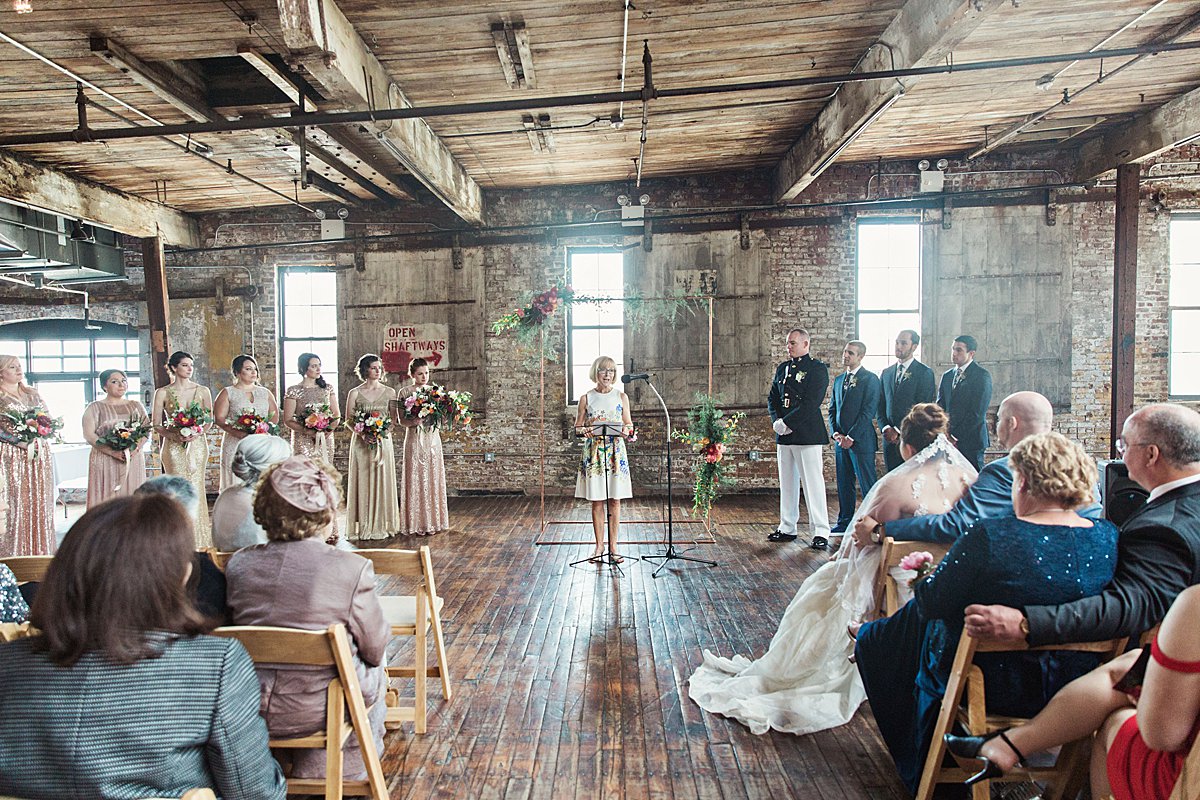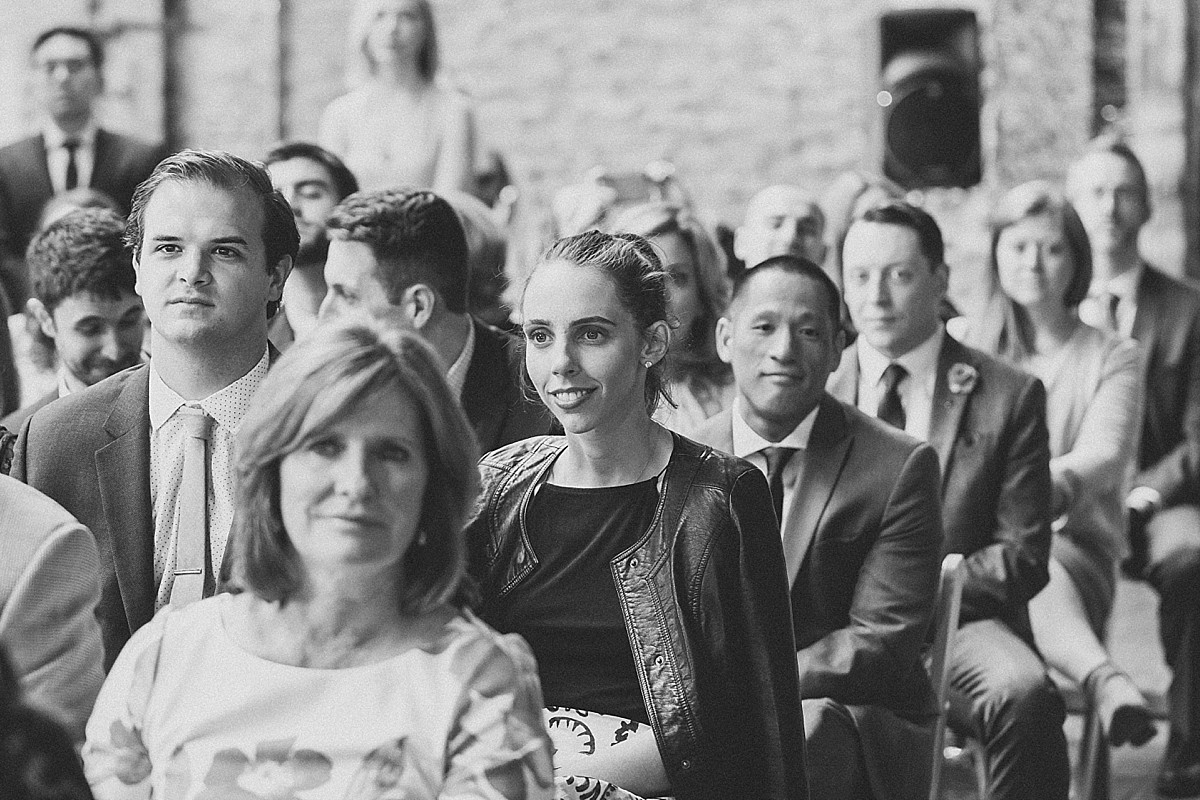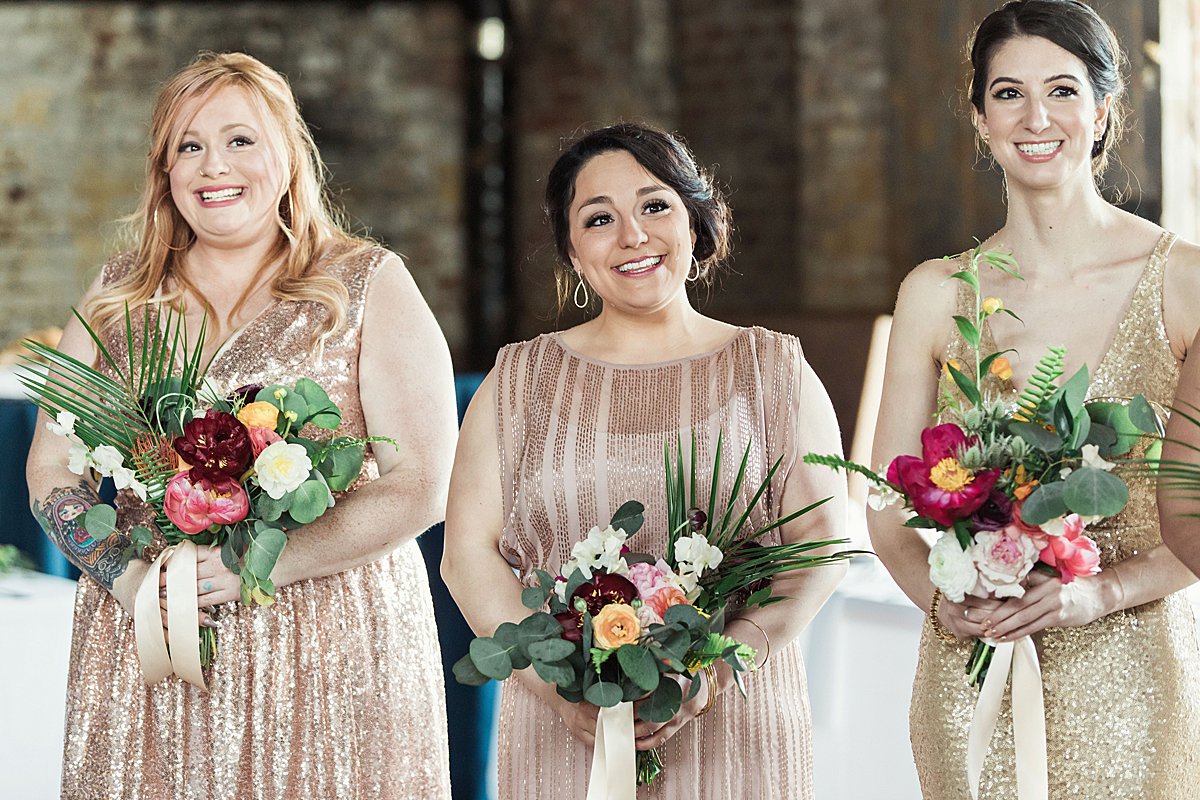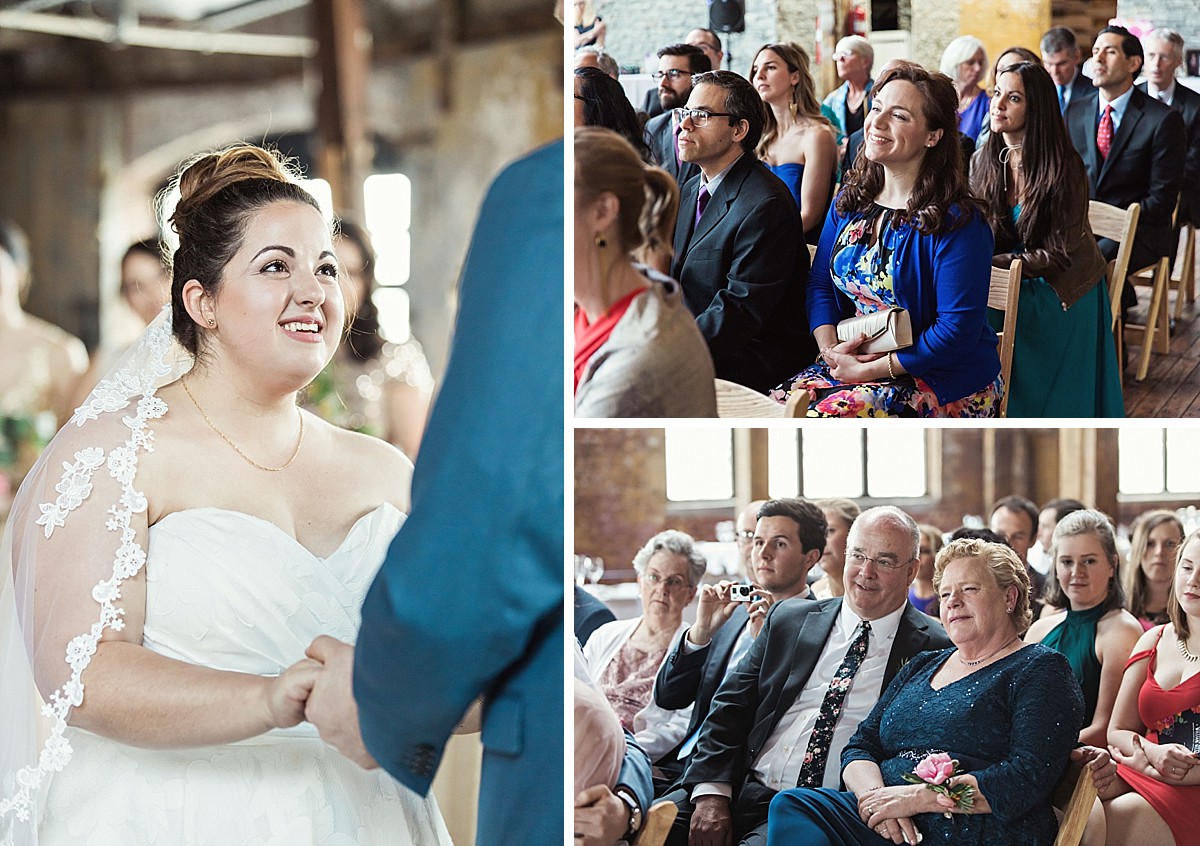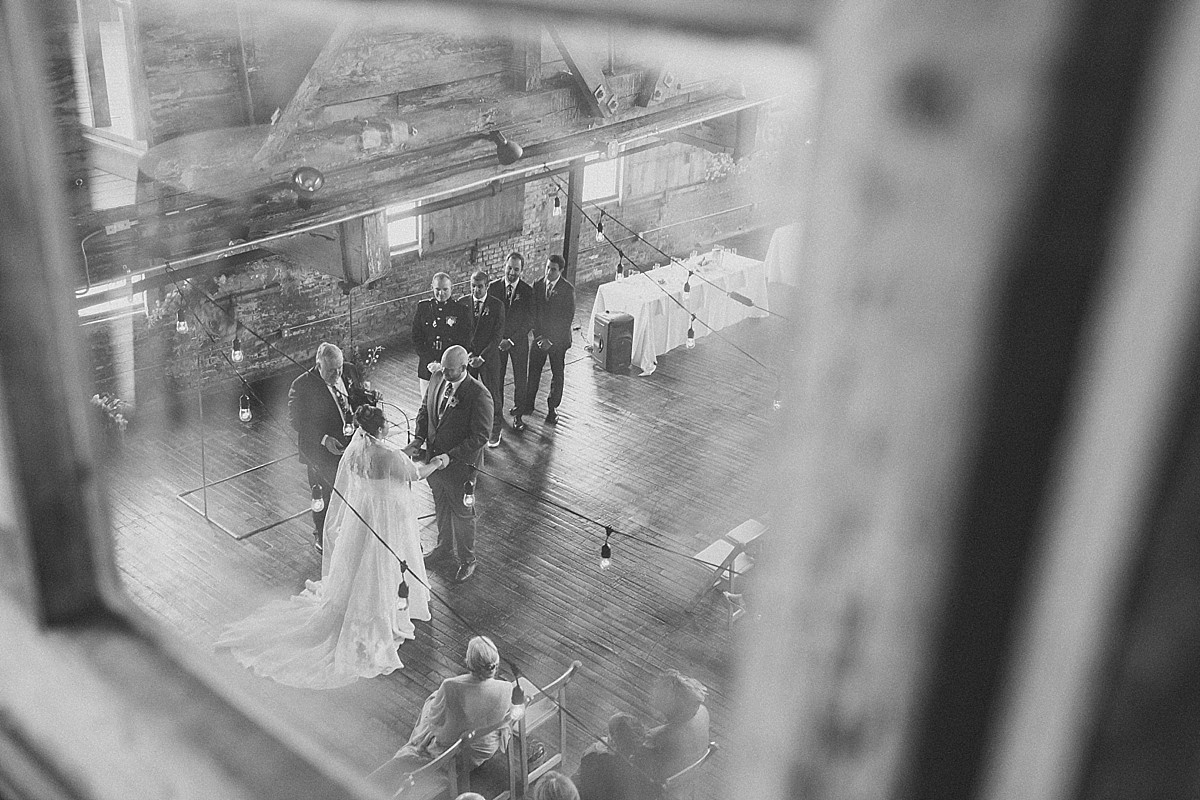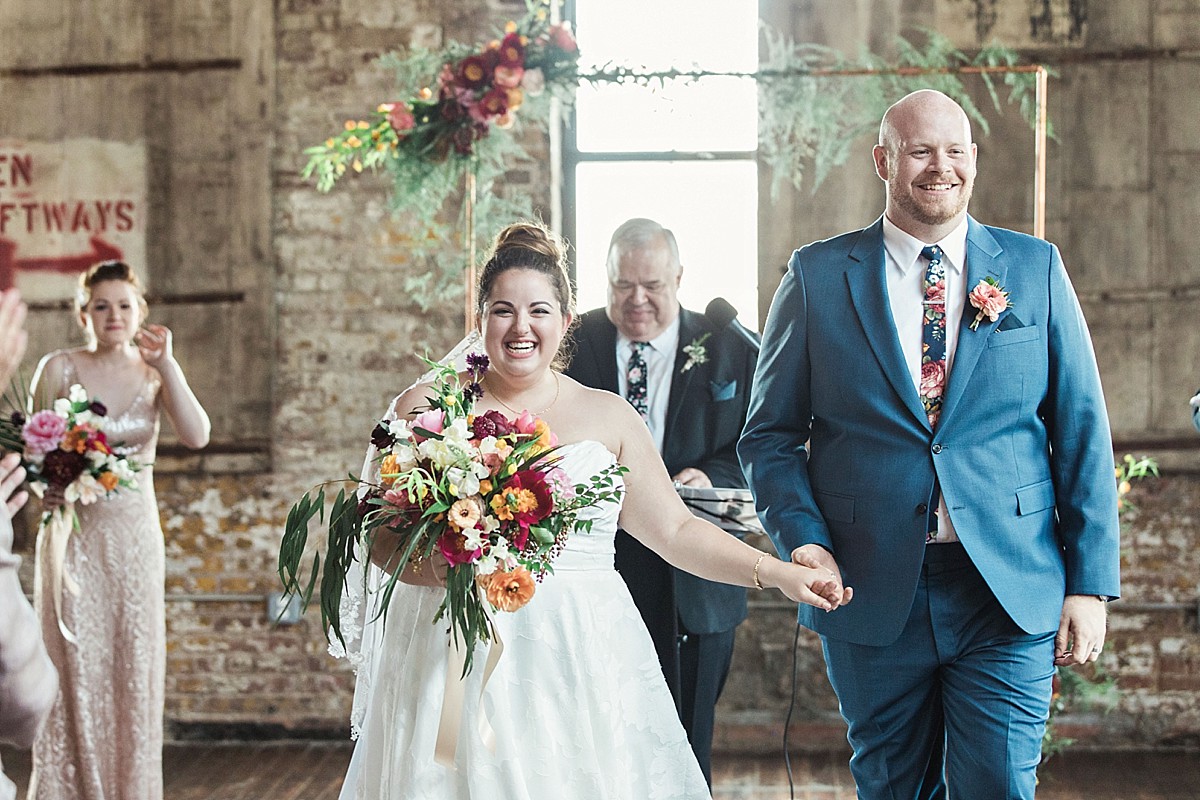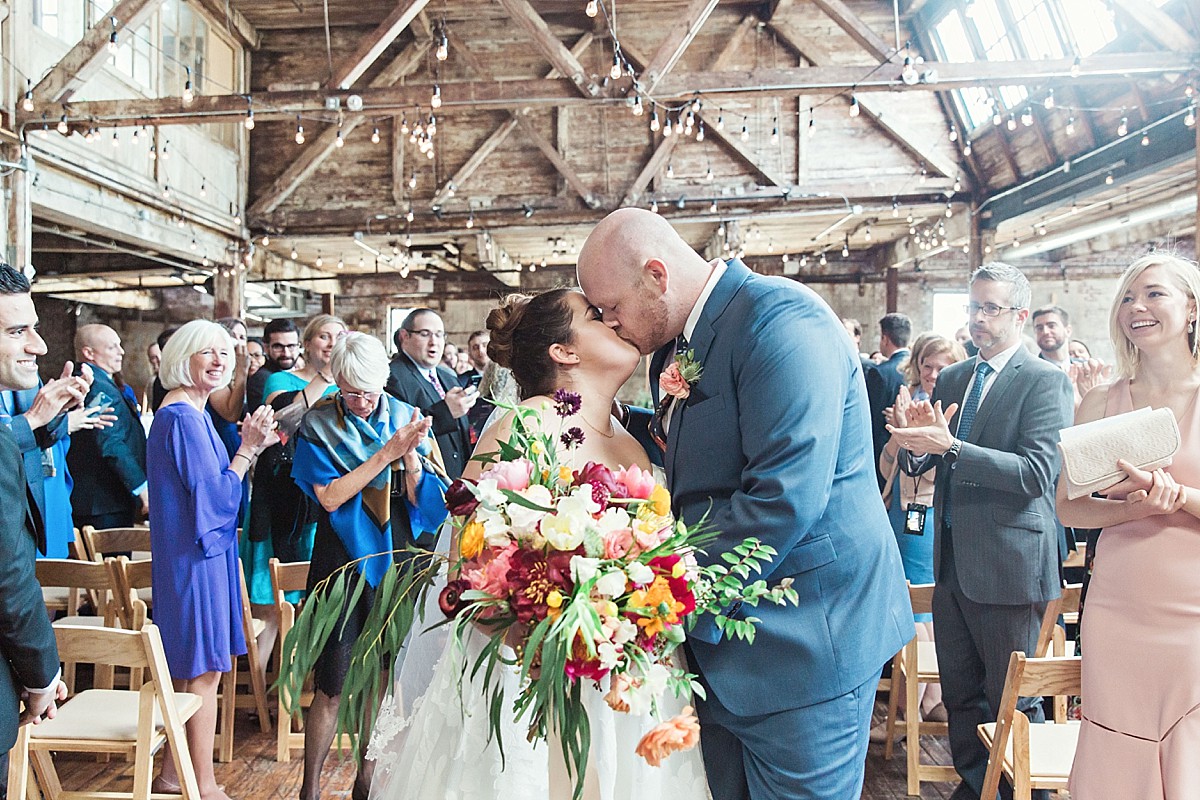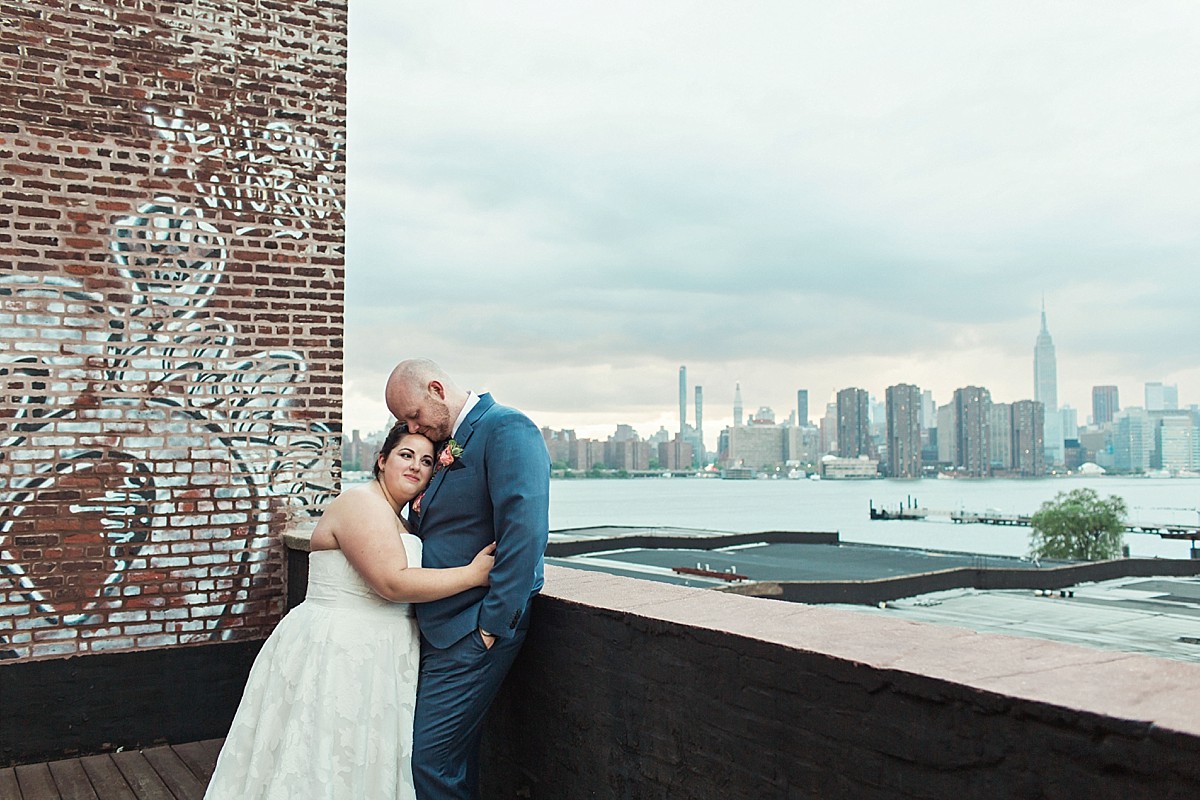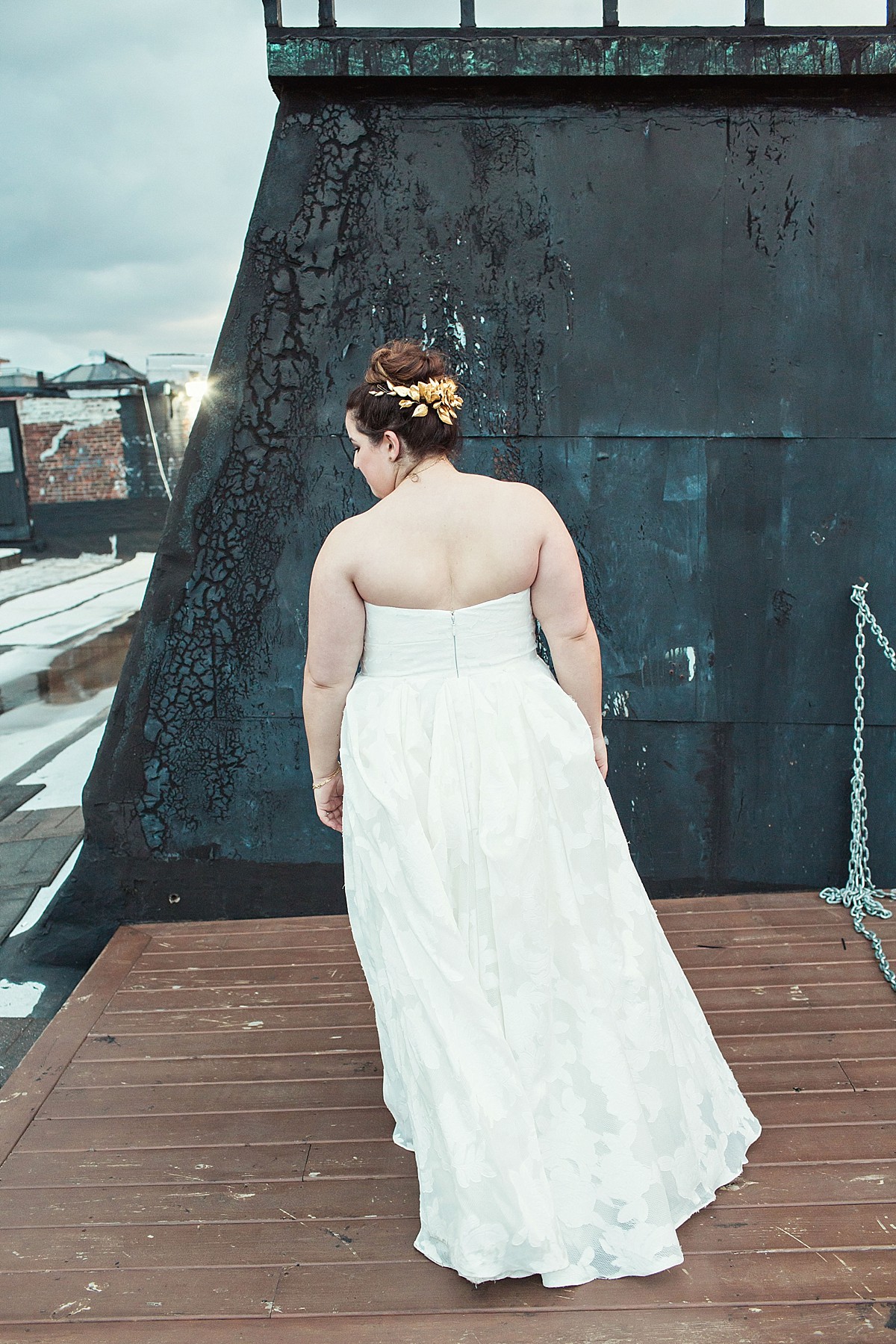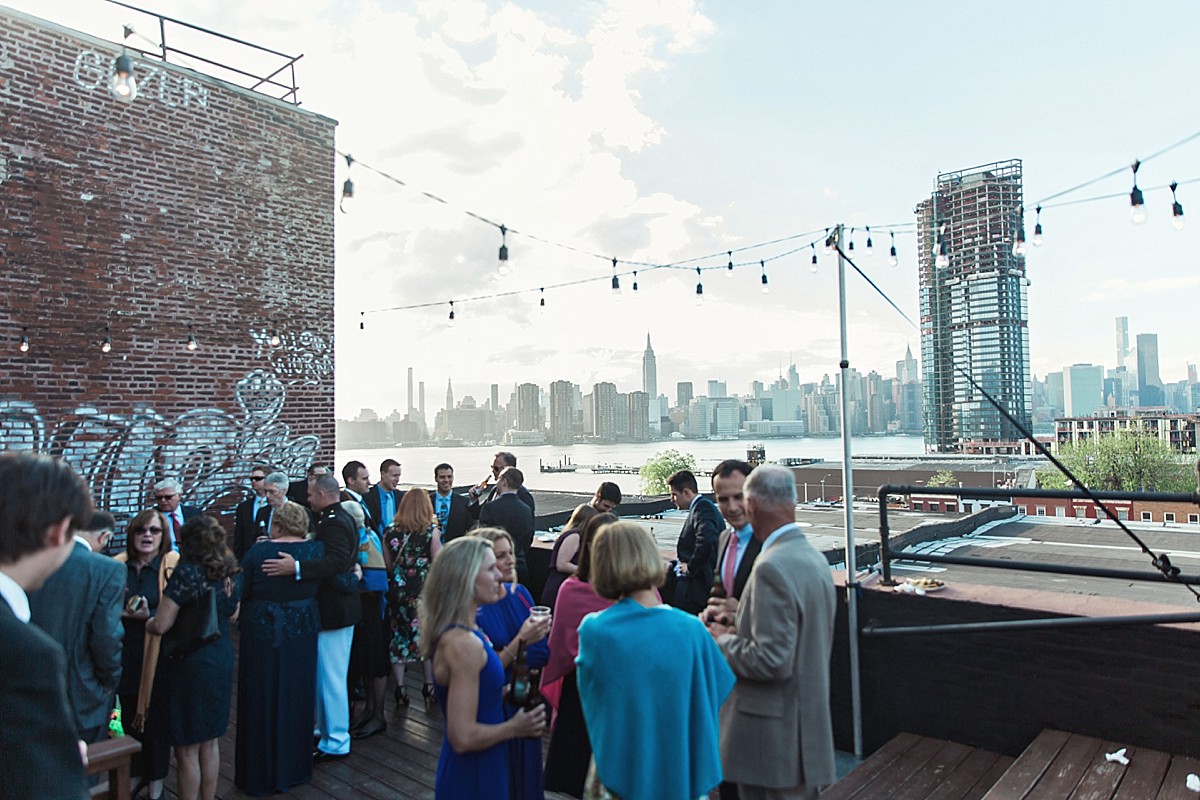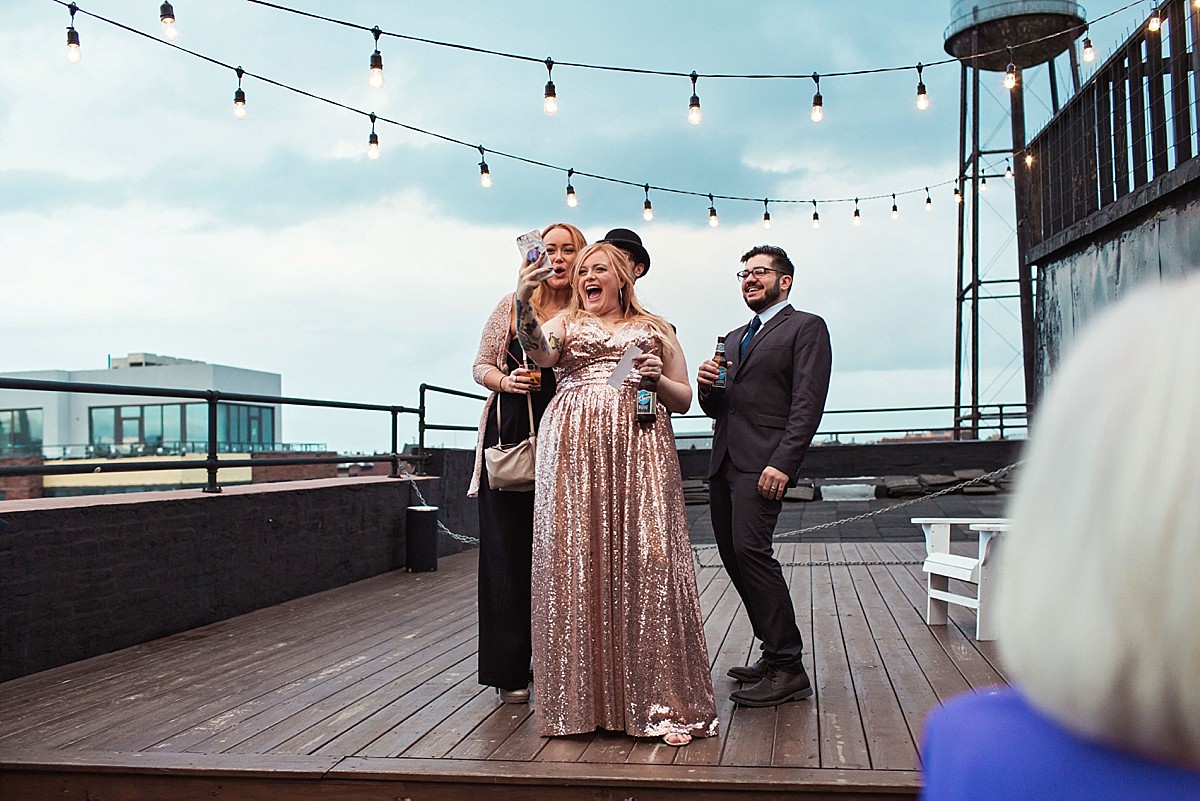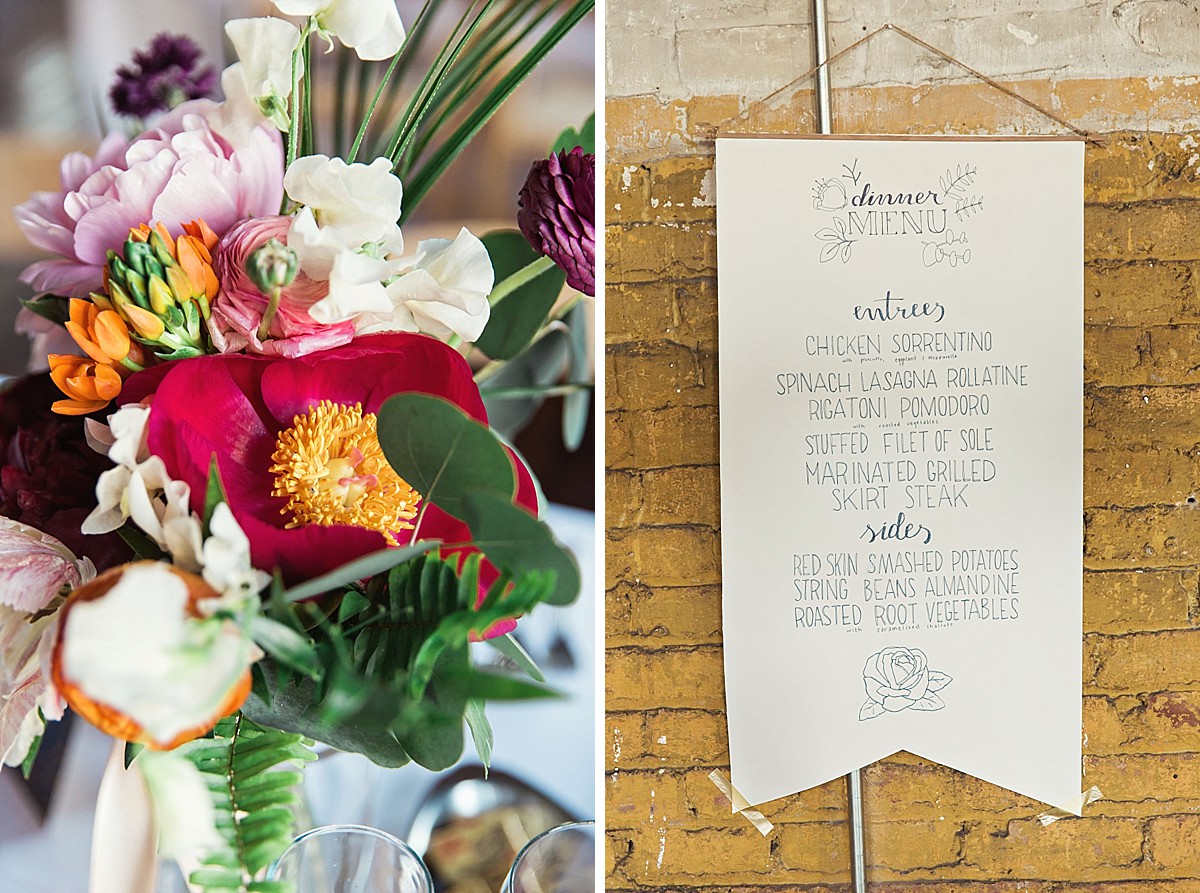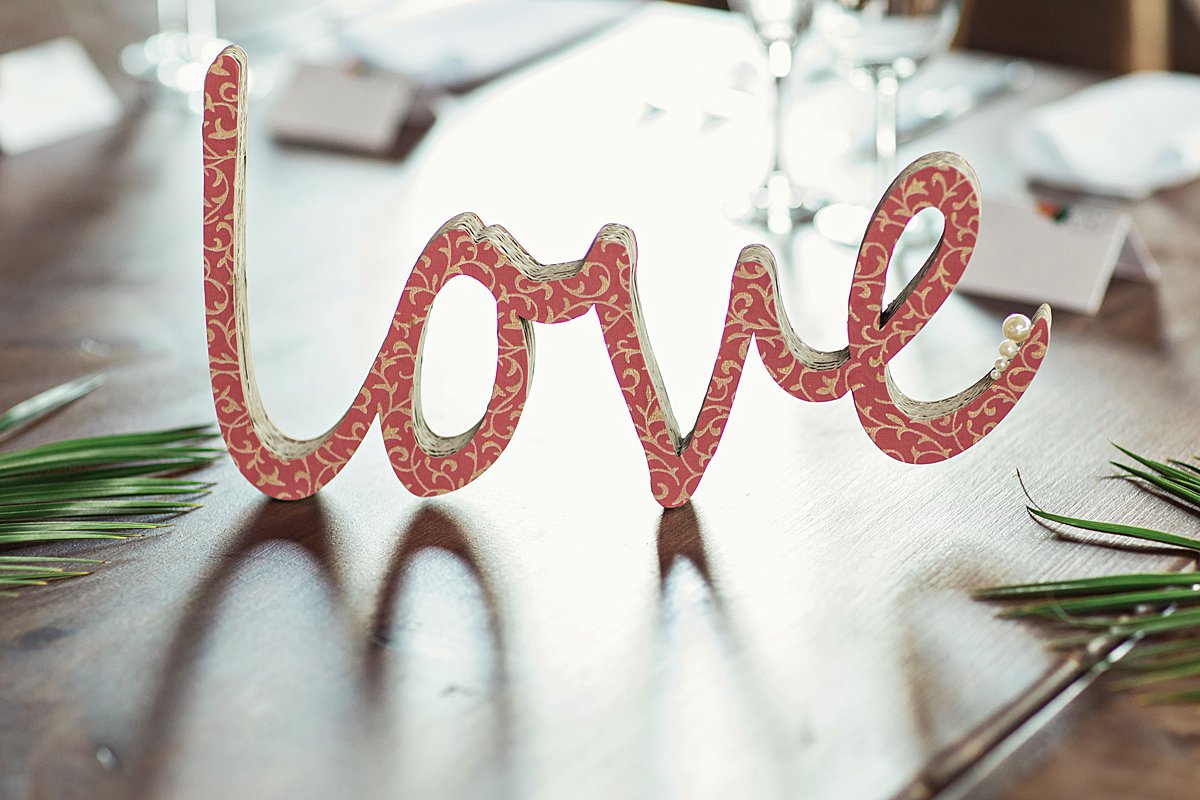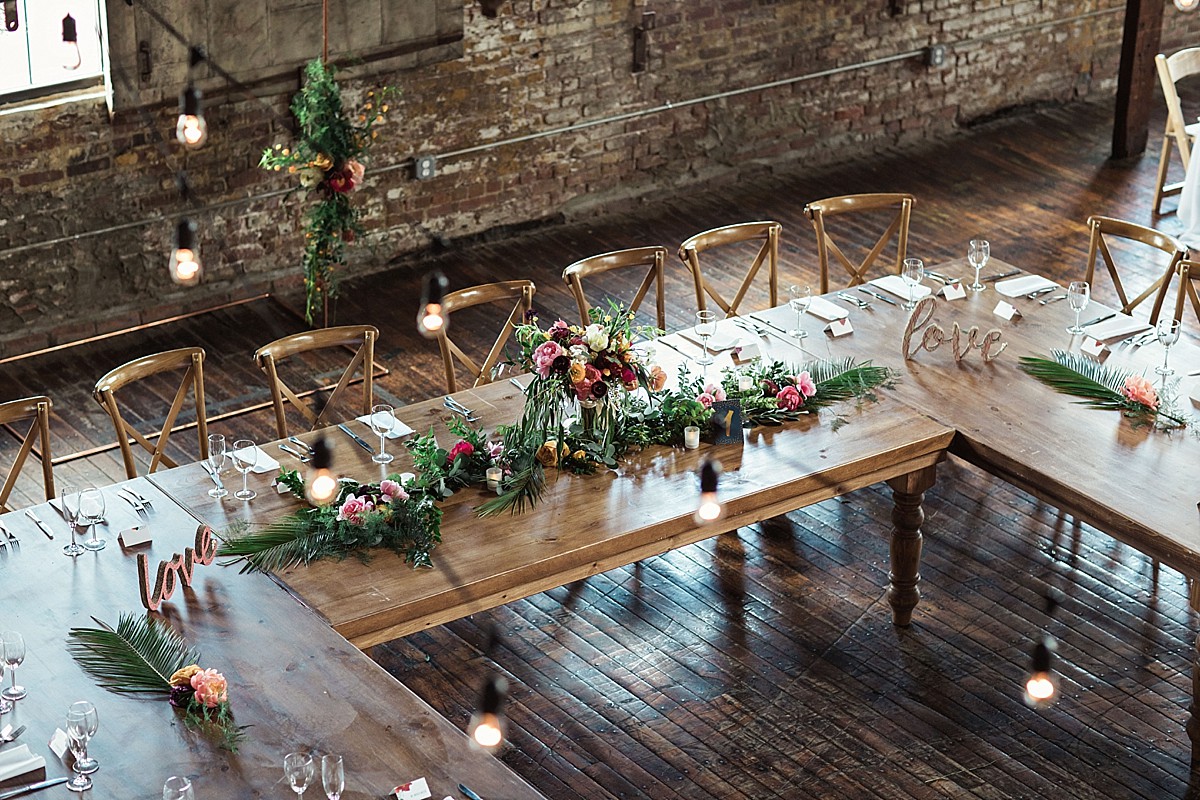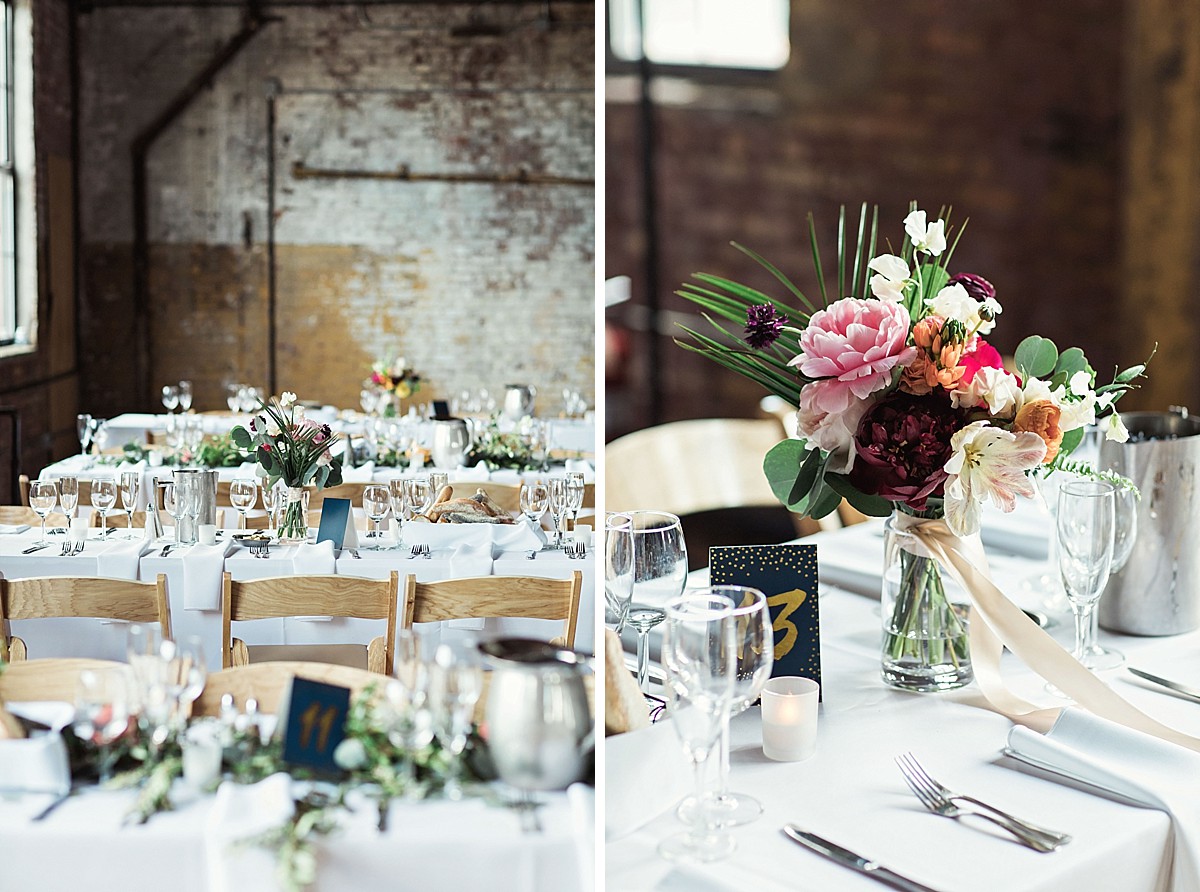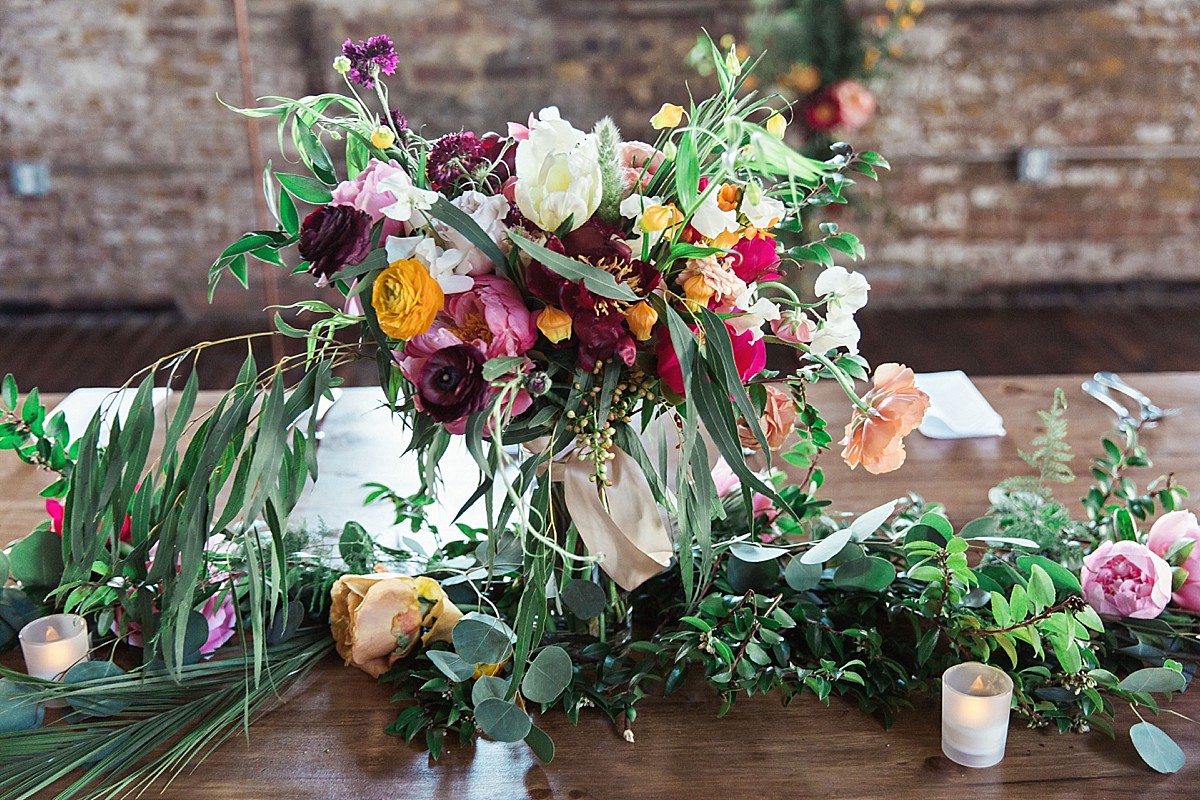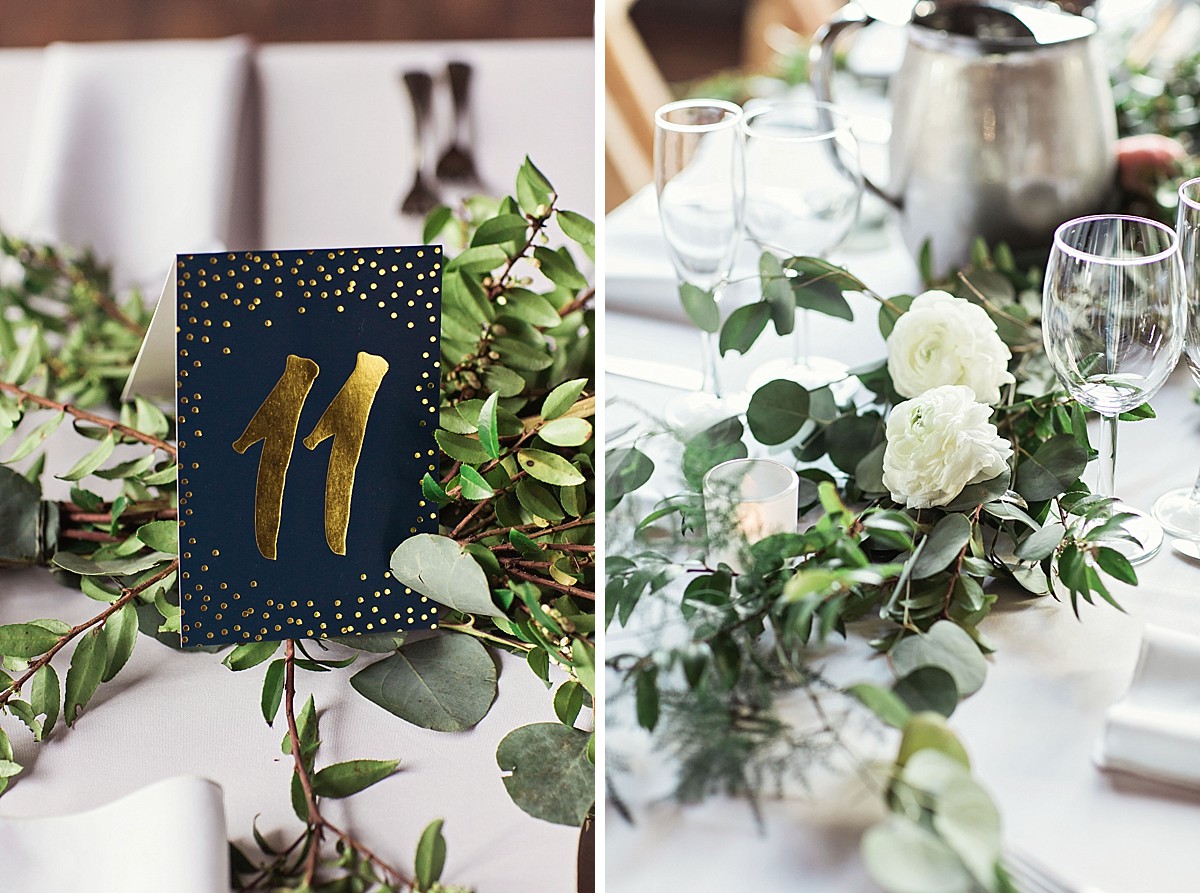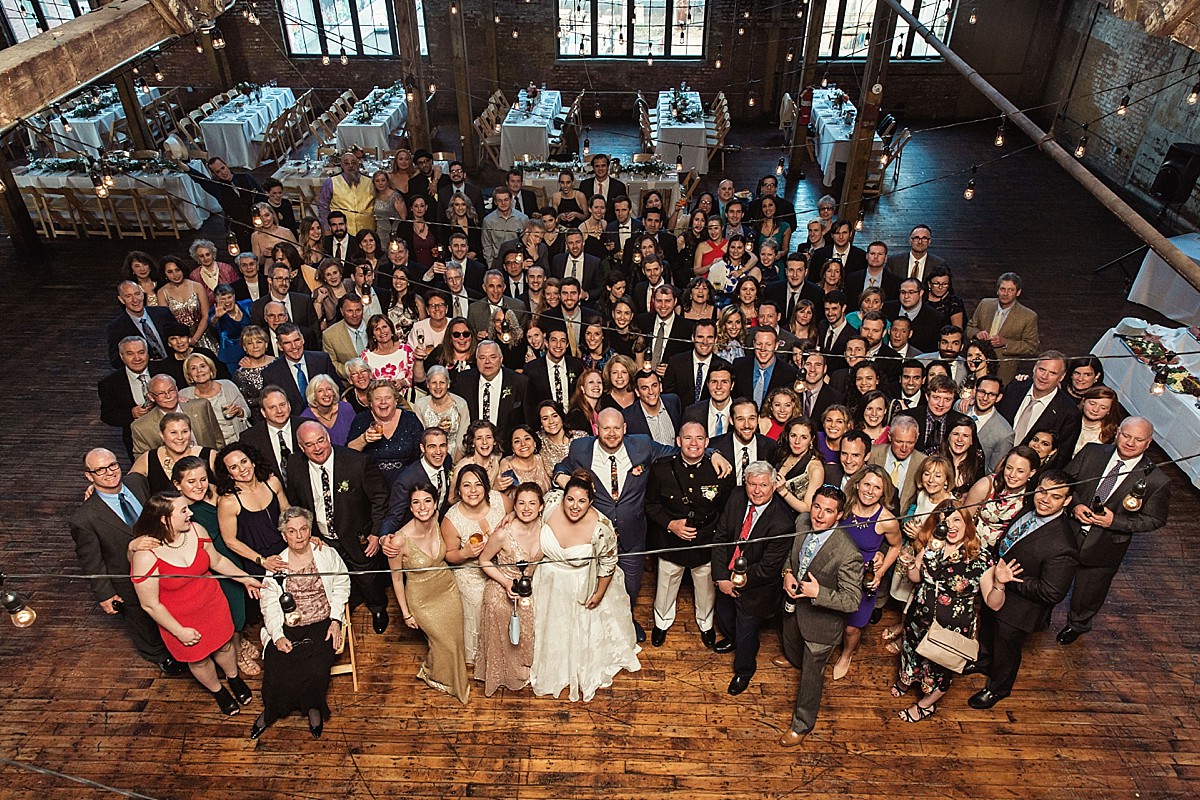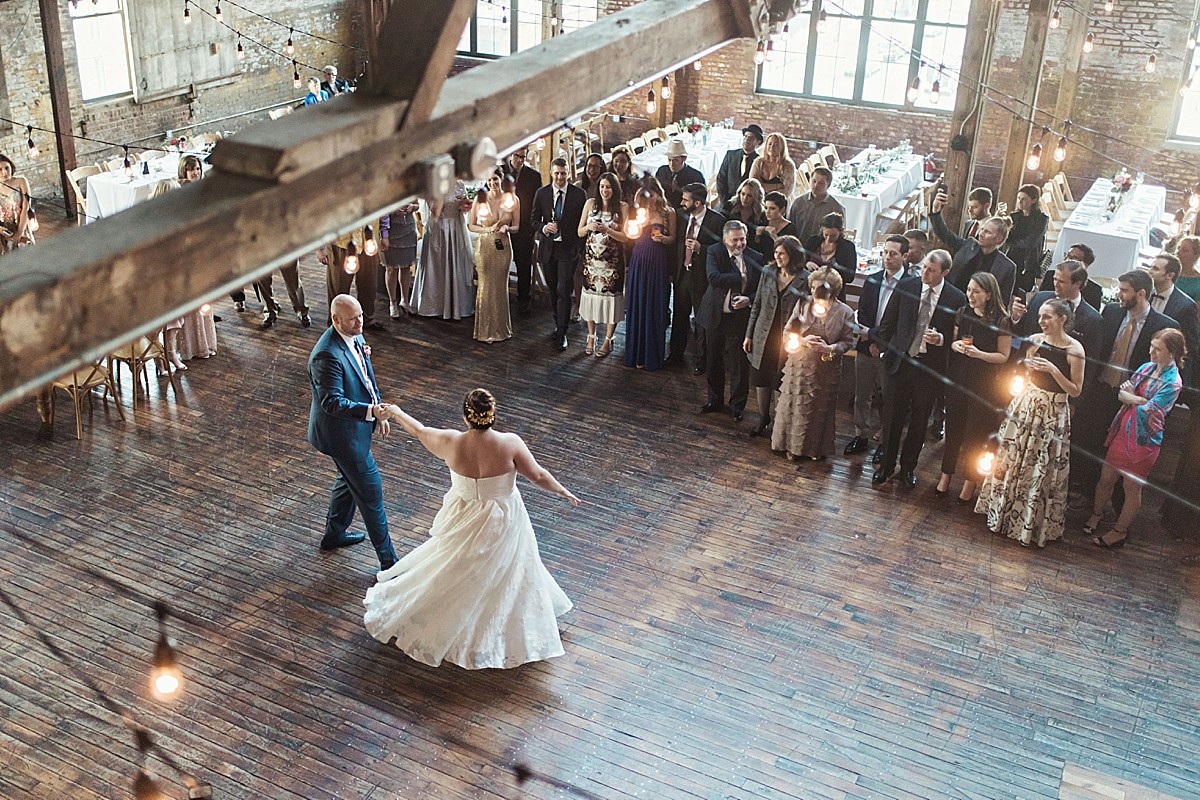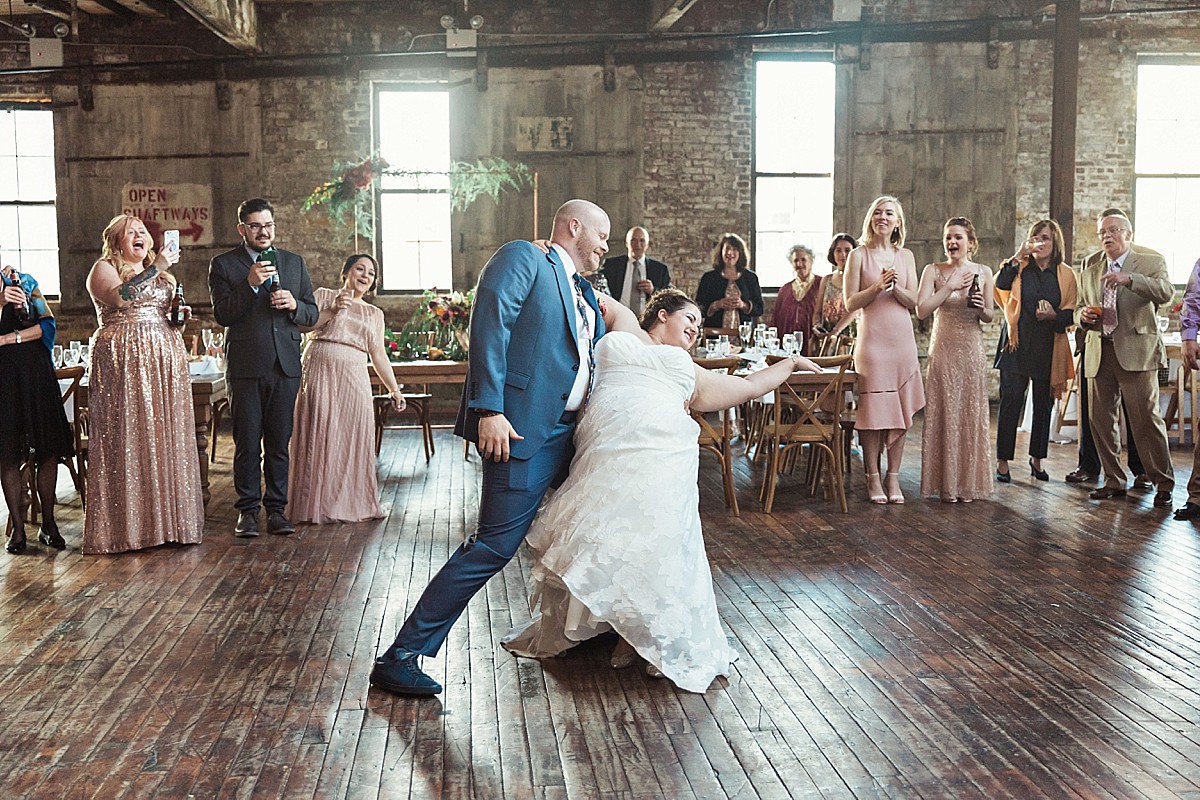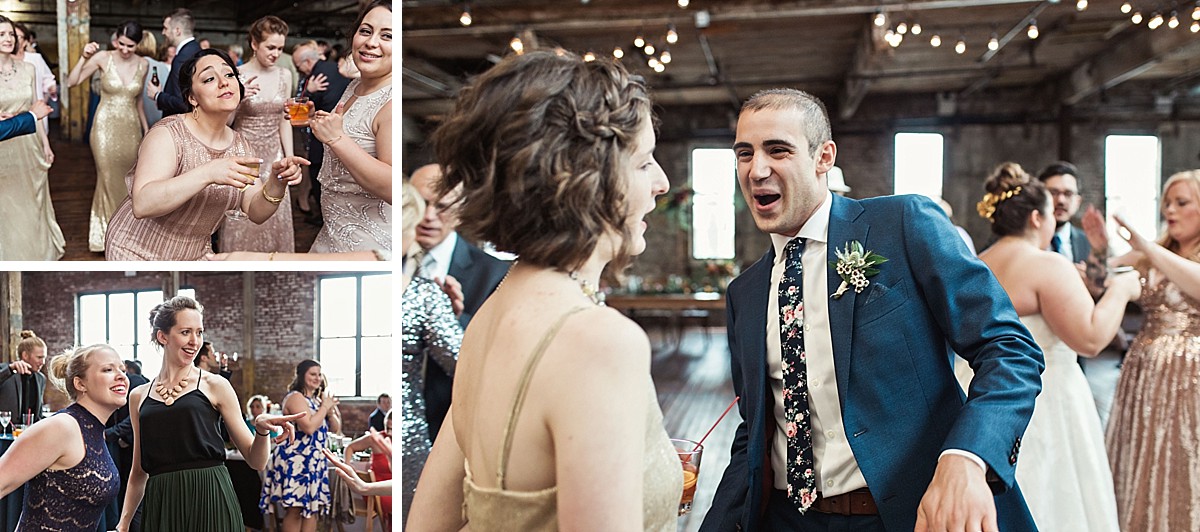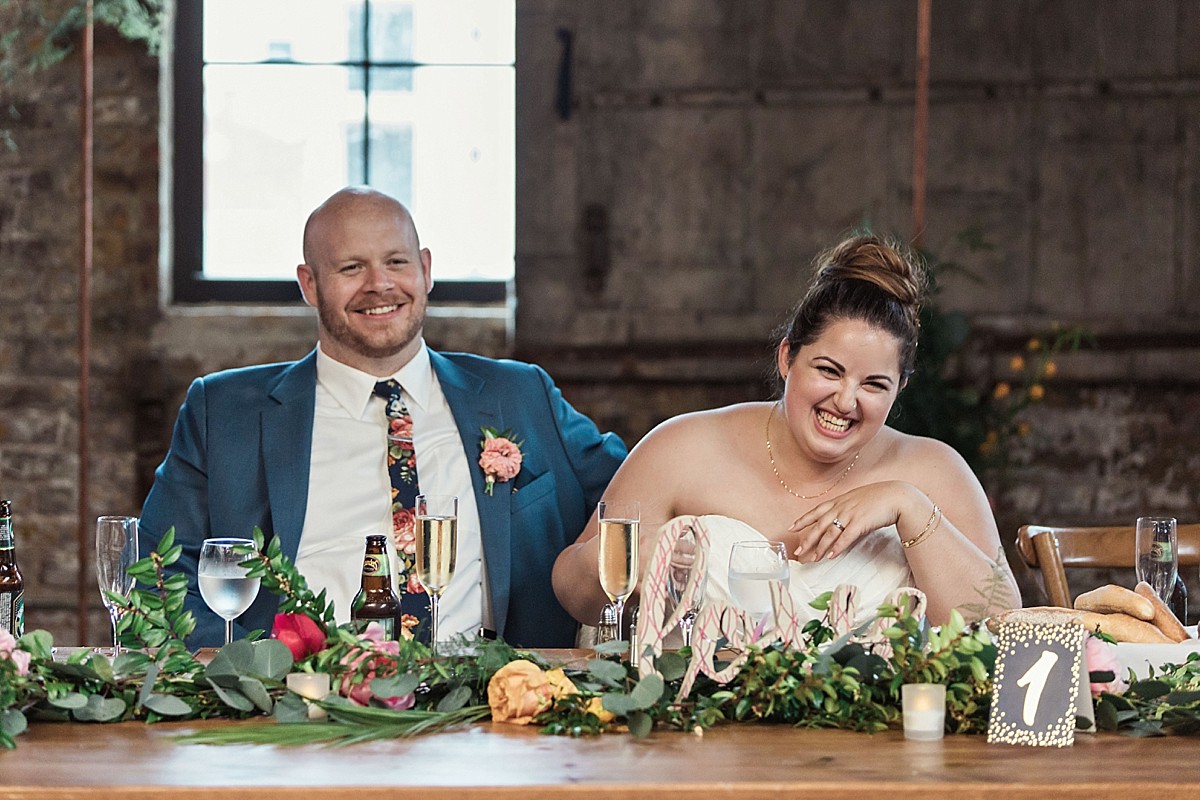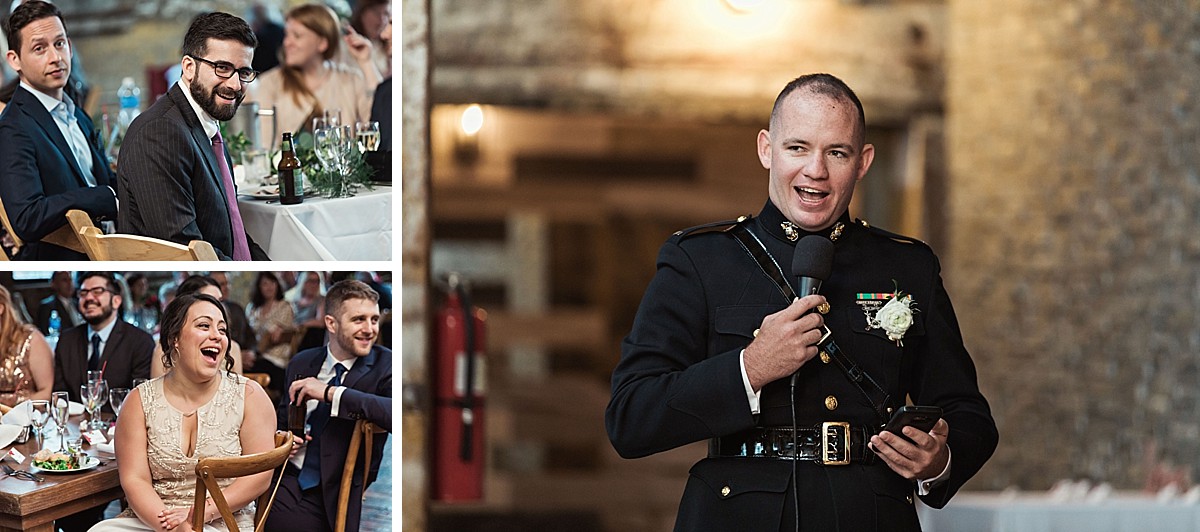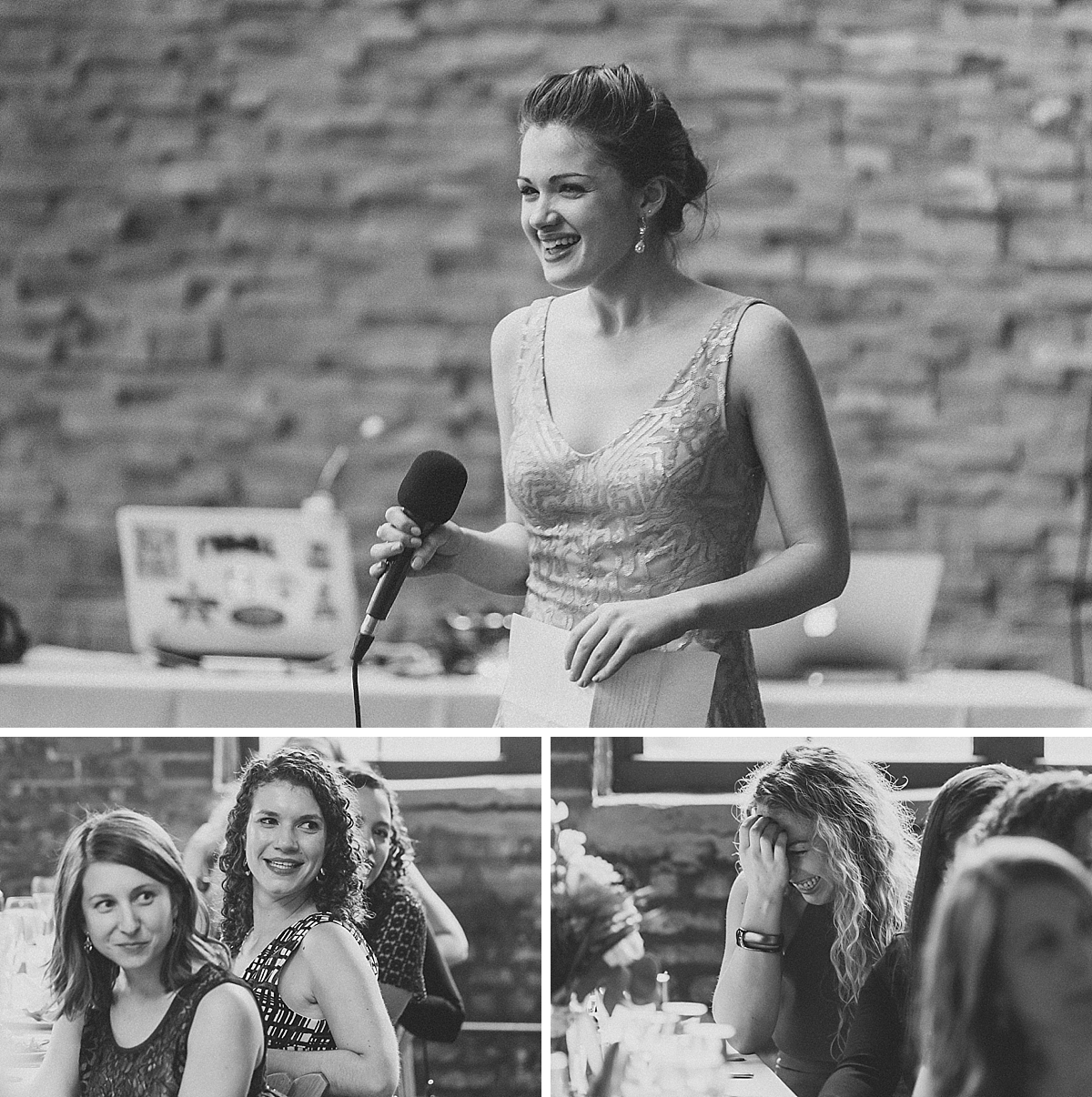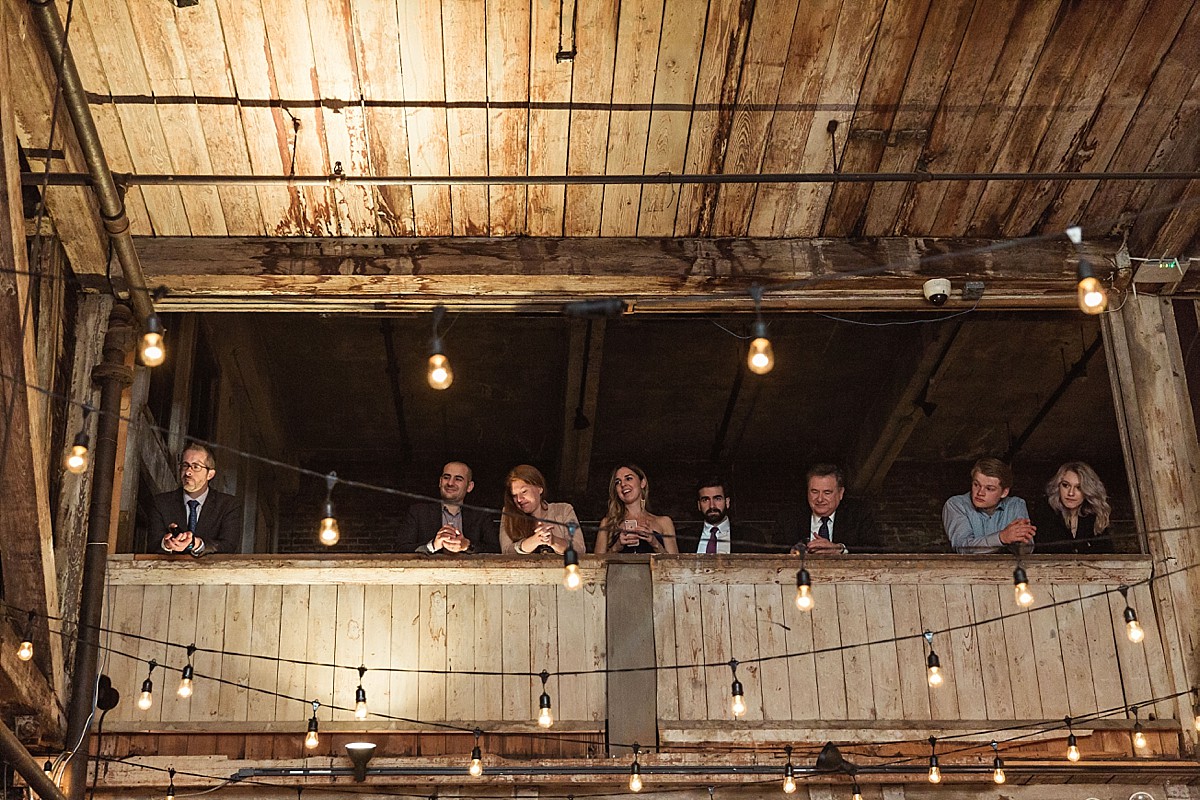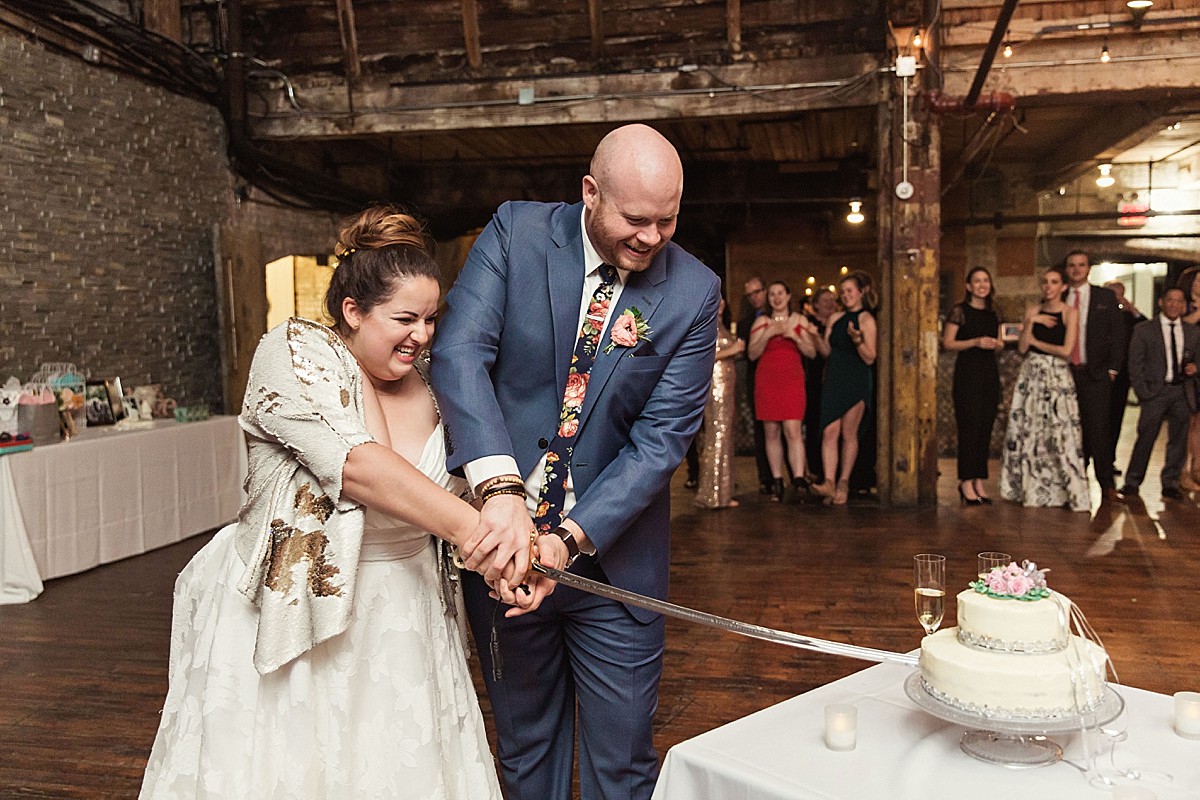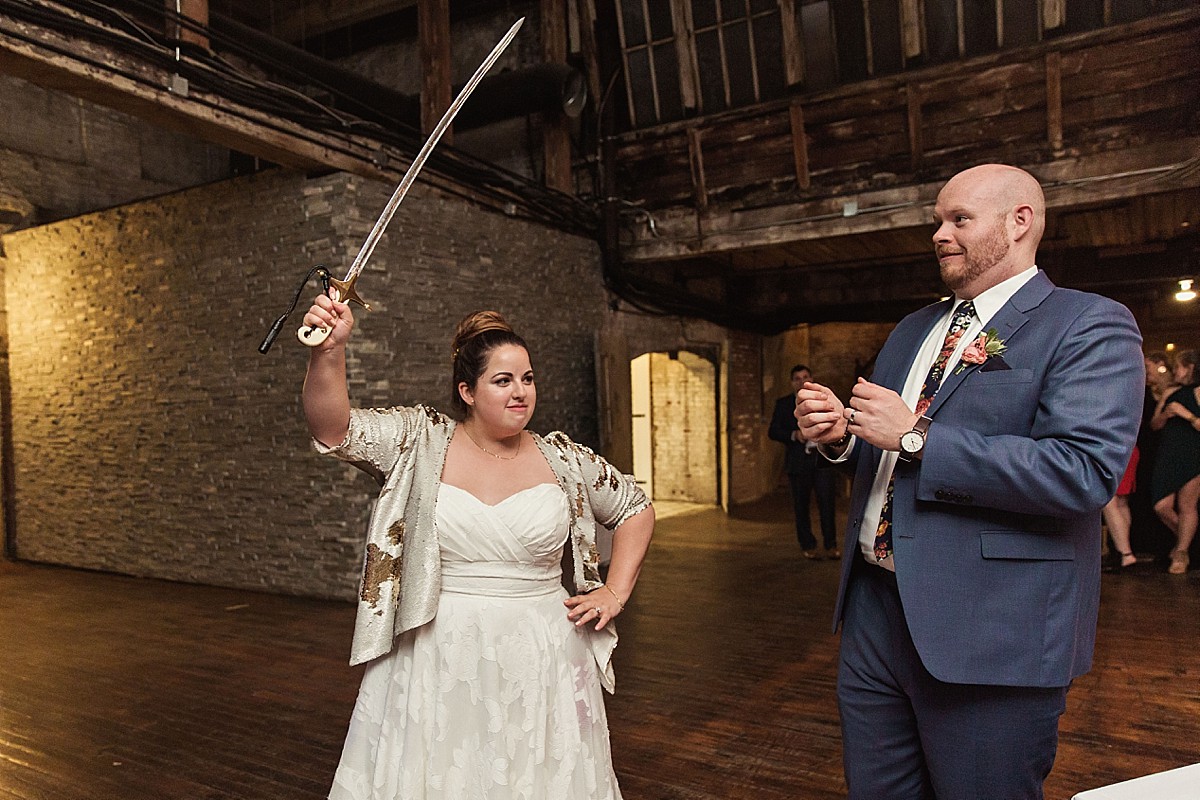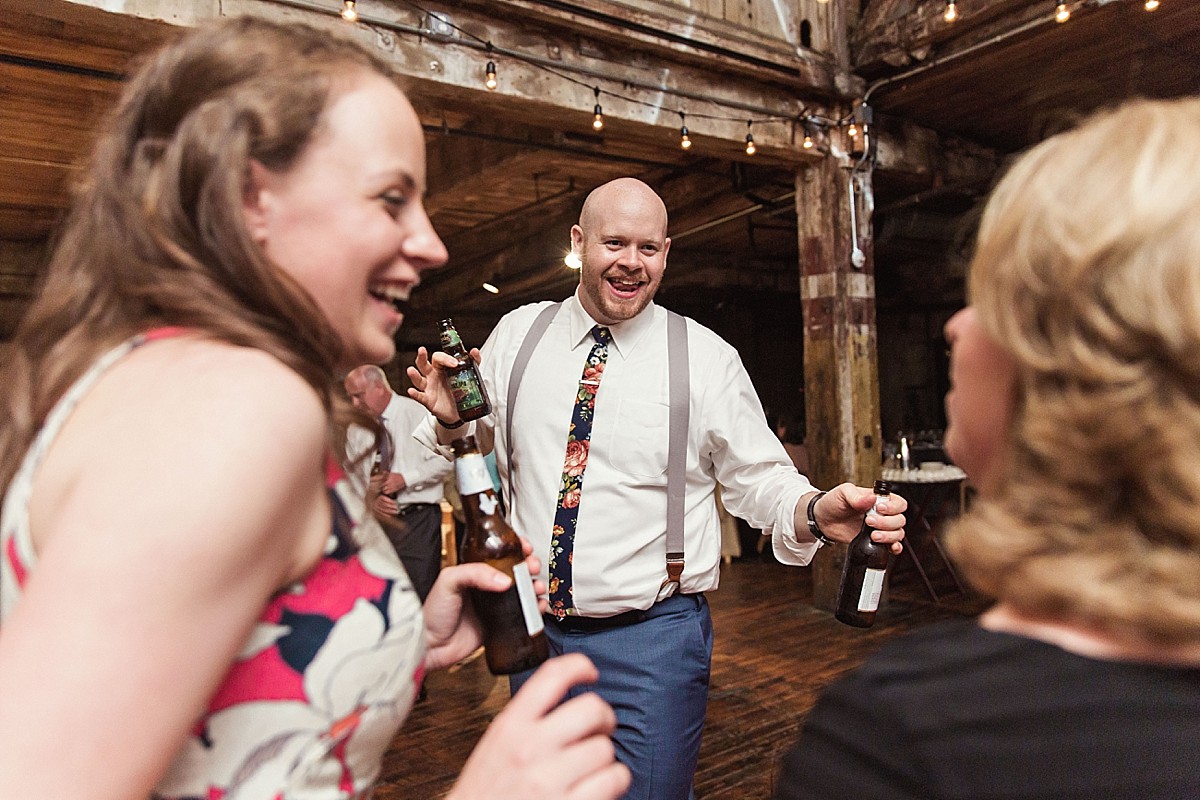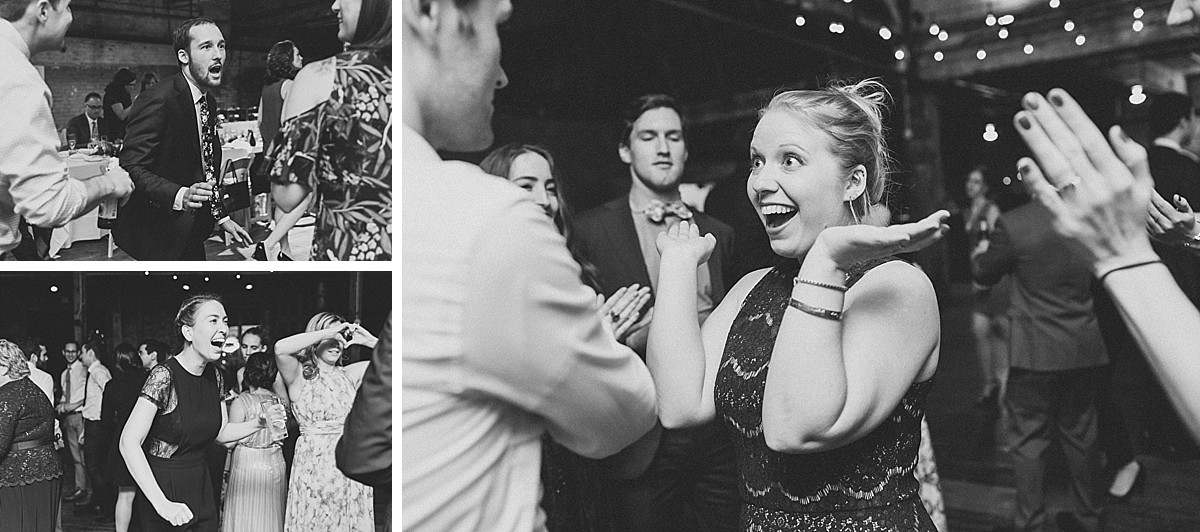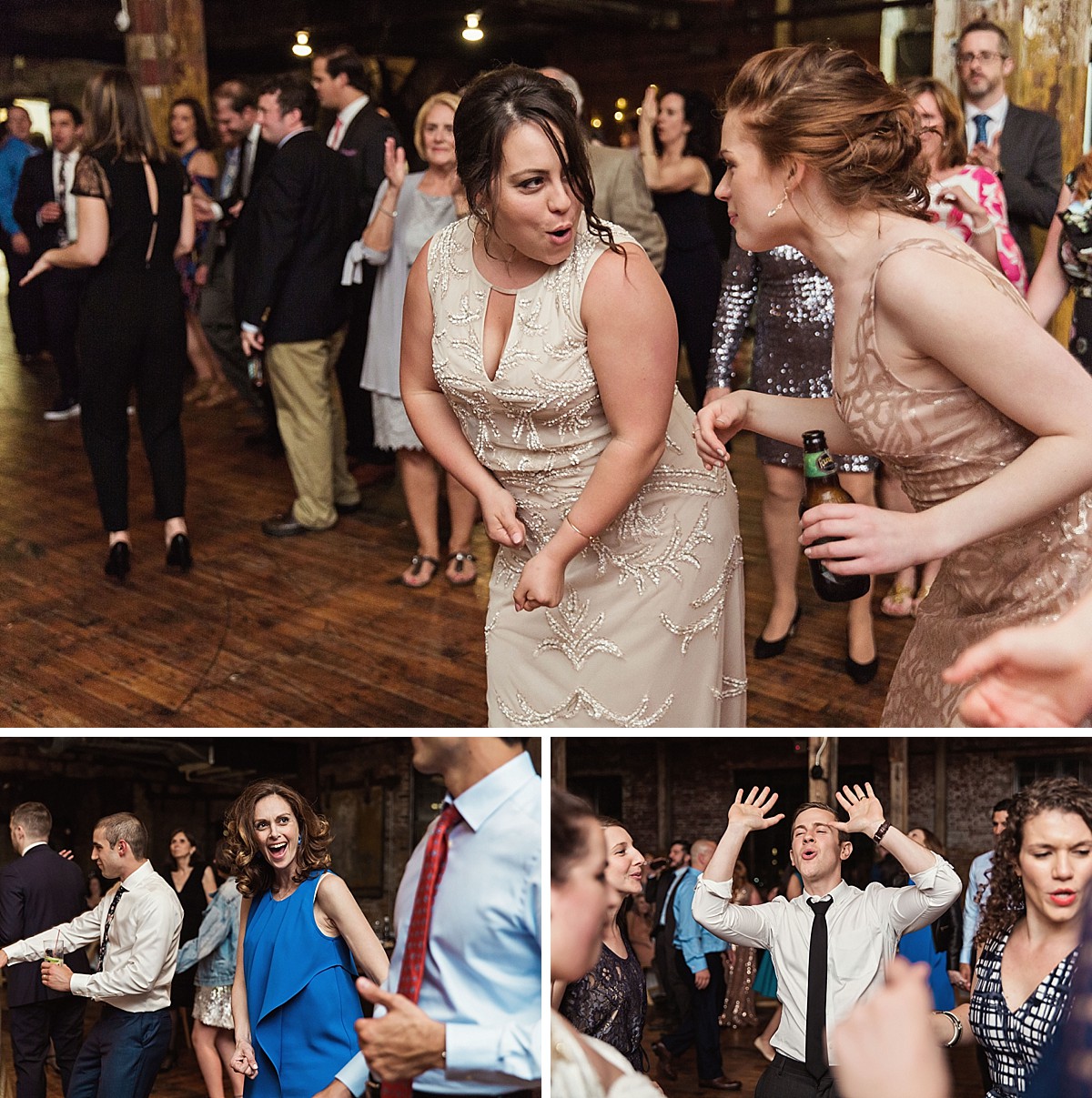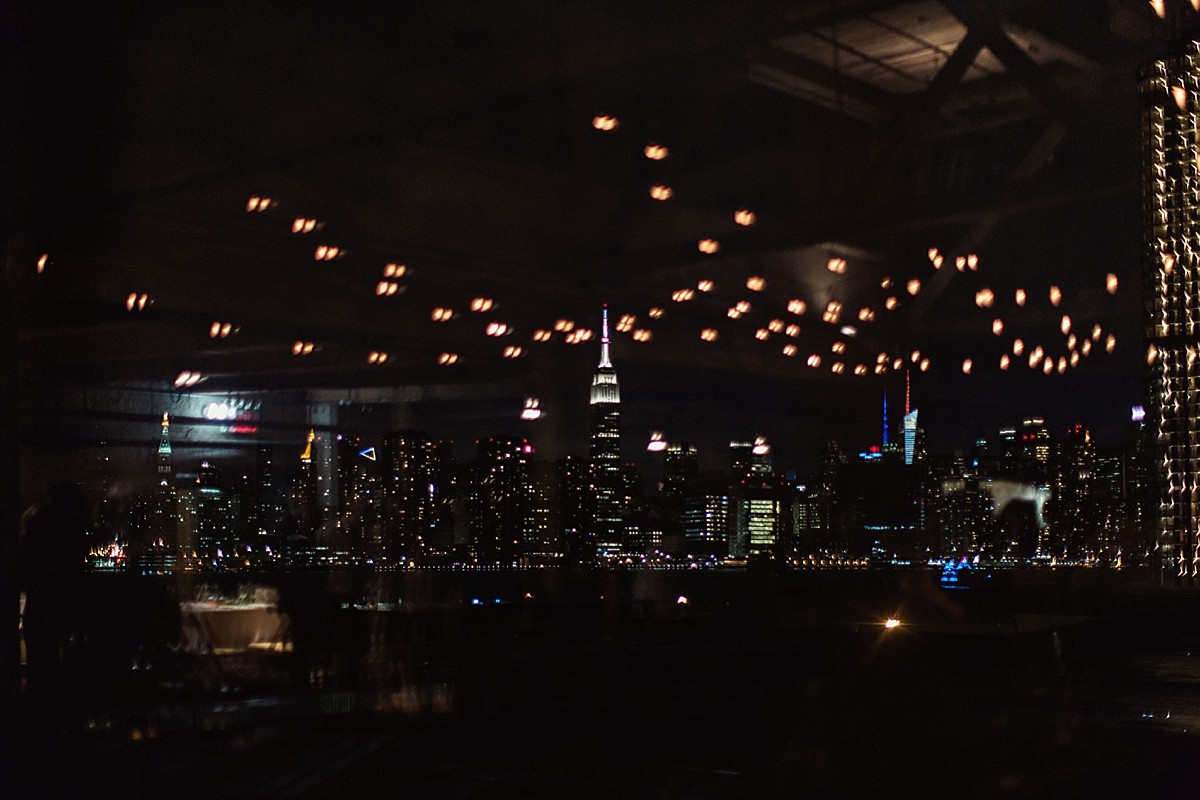 Ceremony + Reception | Greenpoint Loft • Wedding Coordinator | Ashley at Aced Events • Dress | Watters • Heels | Oscar de la Renta • Hair + Makeup | xoLeah at xoSalon • Suit | 9tofive • Sneakers | Yves Saint Laurent • Florals | Rawan Rihani at Aurora Botanica • Wedding Bands | Custom Made by Bride and Groom at Brooklyn Metal Works • DJ | DJ Shakey • Catering | Bassett Caterers • Photo Booth | FunBooth • Invitation, Program, and Escort Card Design | Jessica Giles • Lighting Design | Universal Light and Sound