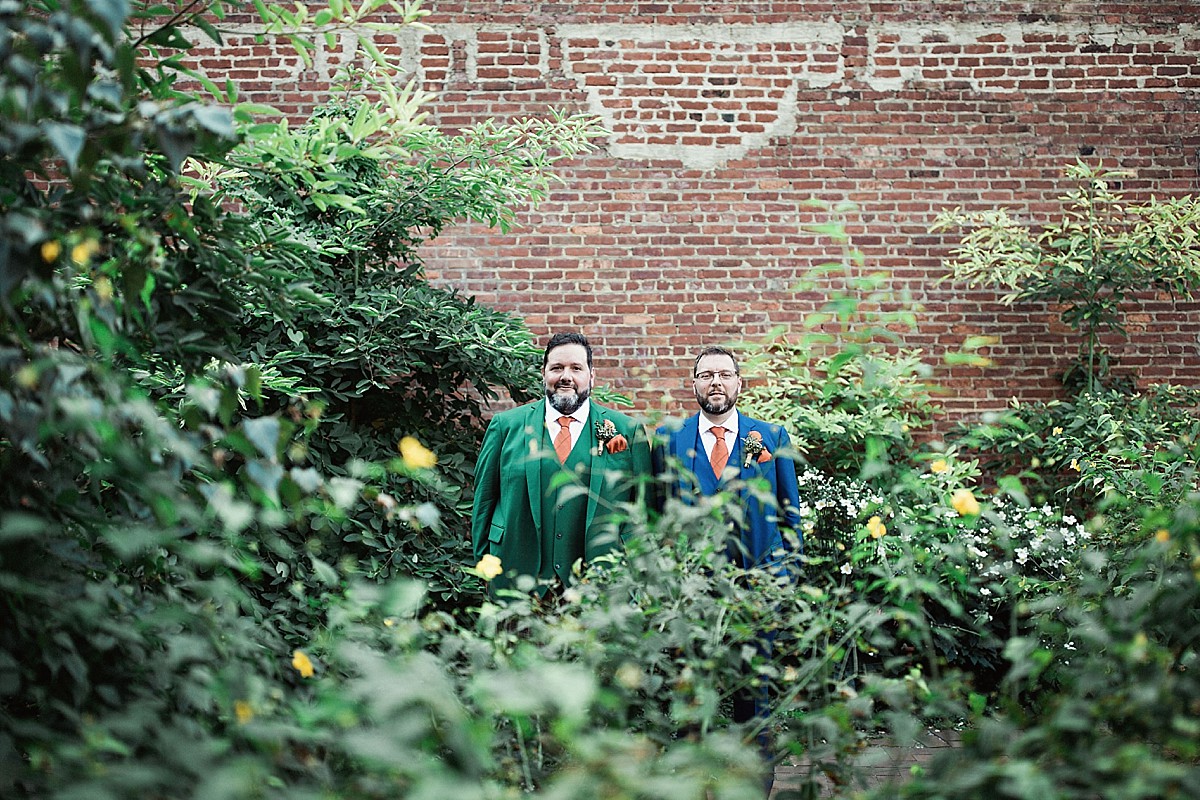 Carlos and Scott had something of a destination wedding for their nuptial celebration in DUMBO, Brooklyn in September! A destination for their guests anyways. The love between these two drew a crowd from Venezuela (where Carlos is from), England (where Scott is from) and Australia (where these two met and live!), as well as the four corners of the United States. They said their vows right on the water in DUMBO, in front of a spectacular view of the city skyline and Brooklyn Bridge. It was iconic, to say the least.
Everything about these two and their day was packed with great style. Carlos green suit jacket and those amazing pants, Scott in that solid blue, and of course, their cool reception at Gran Electrica! This is one of my favorite small venues in Brooklyn. I mean, look at those strings of flags, with their names and Mr & Mr on them! As the sun set on this glorious September day, these two and their guests were treated to some hilarious speeches from their family and friends.
Have you ever heard of a Hora Loca? It's a Venezuelan wedding tradition. For an hour during the reception, everyone dawns crazy props and accessories and dances their hearts out. After their heartfelt first dance, Scott and Carlos handed out rainbow headbands, shutter shades, and blow-up plastic instruments and insisted their guests join them on the dancefloor. It was so much fun to photograph! Not only can these two cut a rug – their guests can too.
Carlos and Scott tied the knot here in the states because back in Australia, it wasn't legal yet. I am so happy to say that the land down under legalized same-sex marriage less than three months later. But I'm also so happy these two chose Brooklyn, and that I got to cross paths with them and their amazing families. I wish them so much happiness, joy, and of course, love.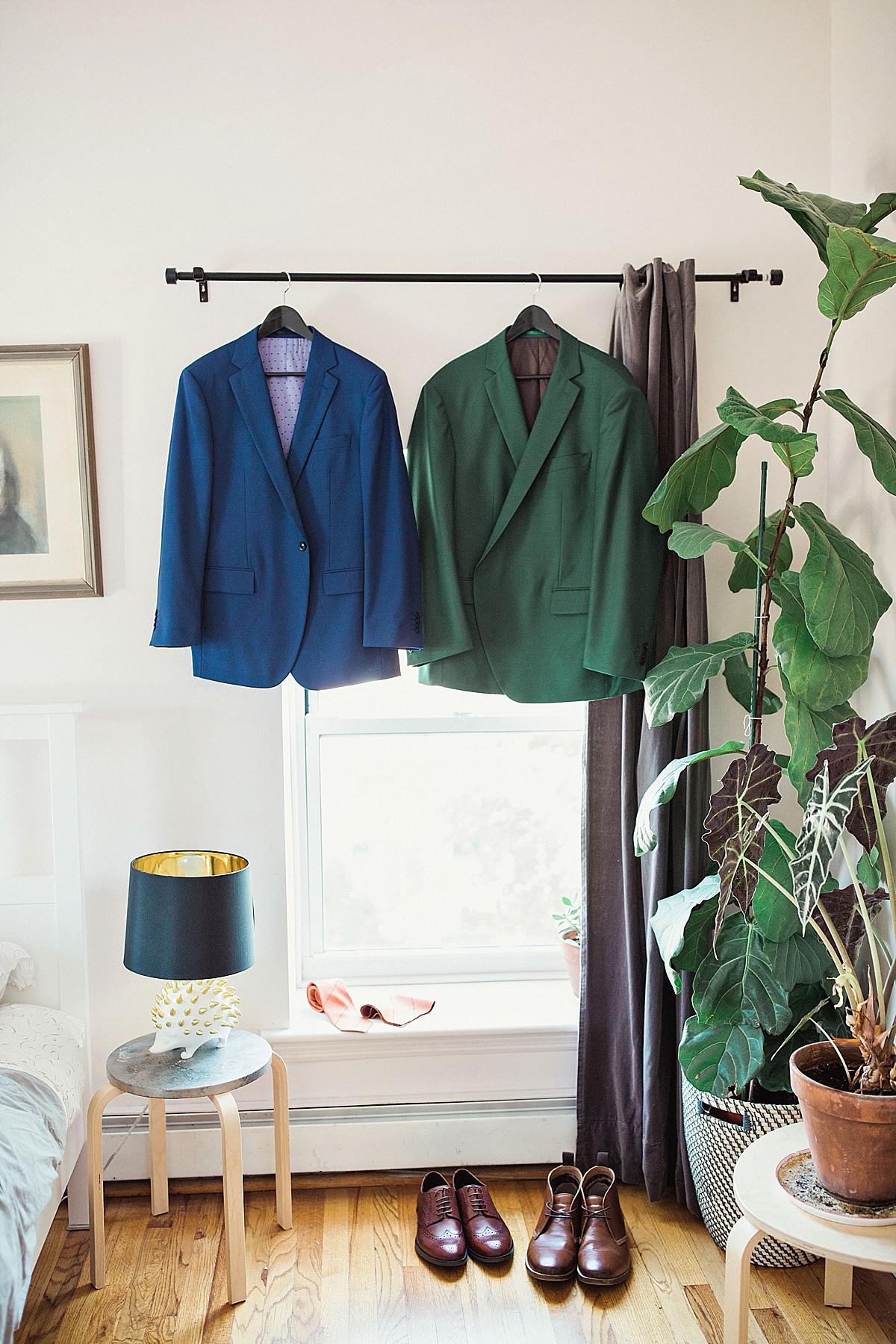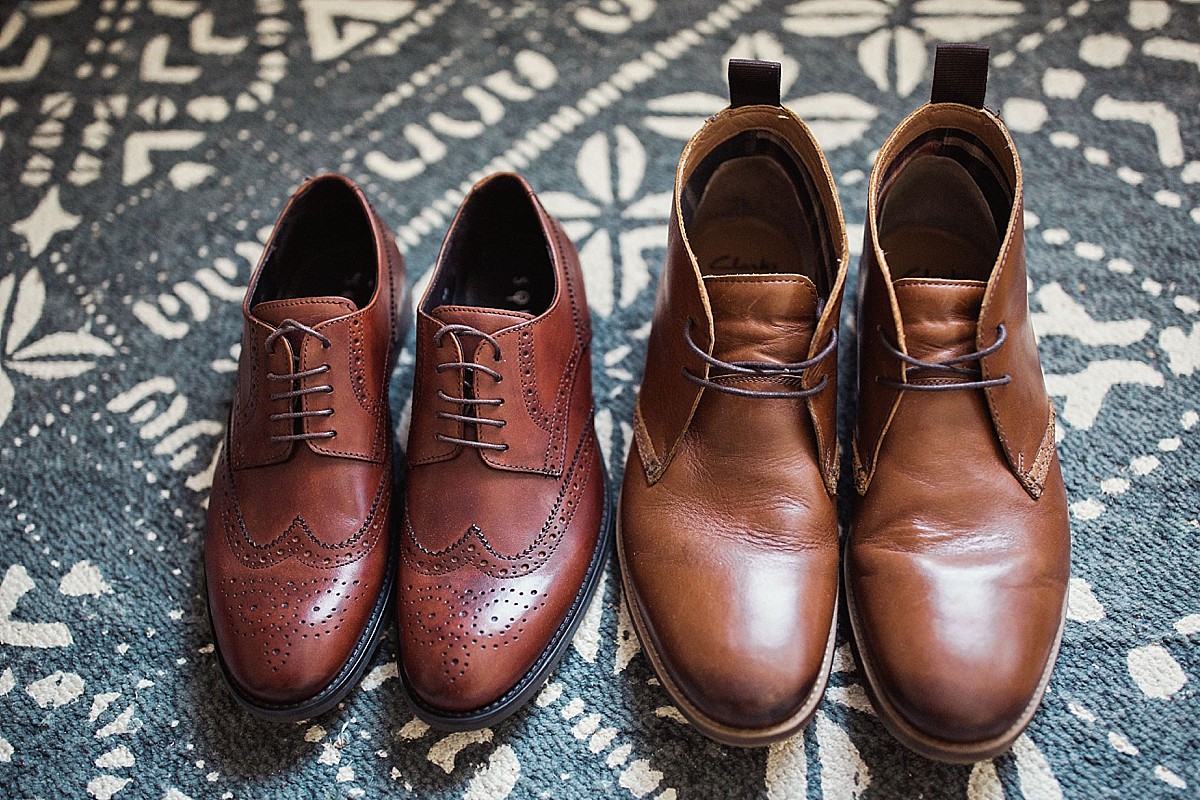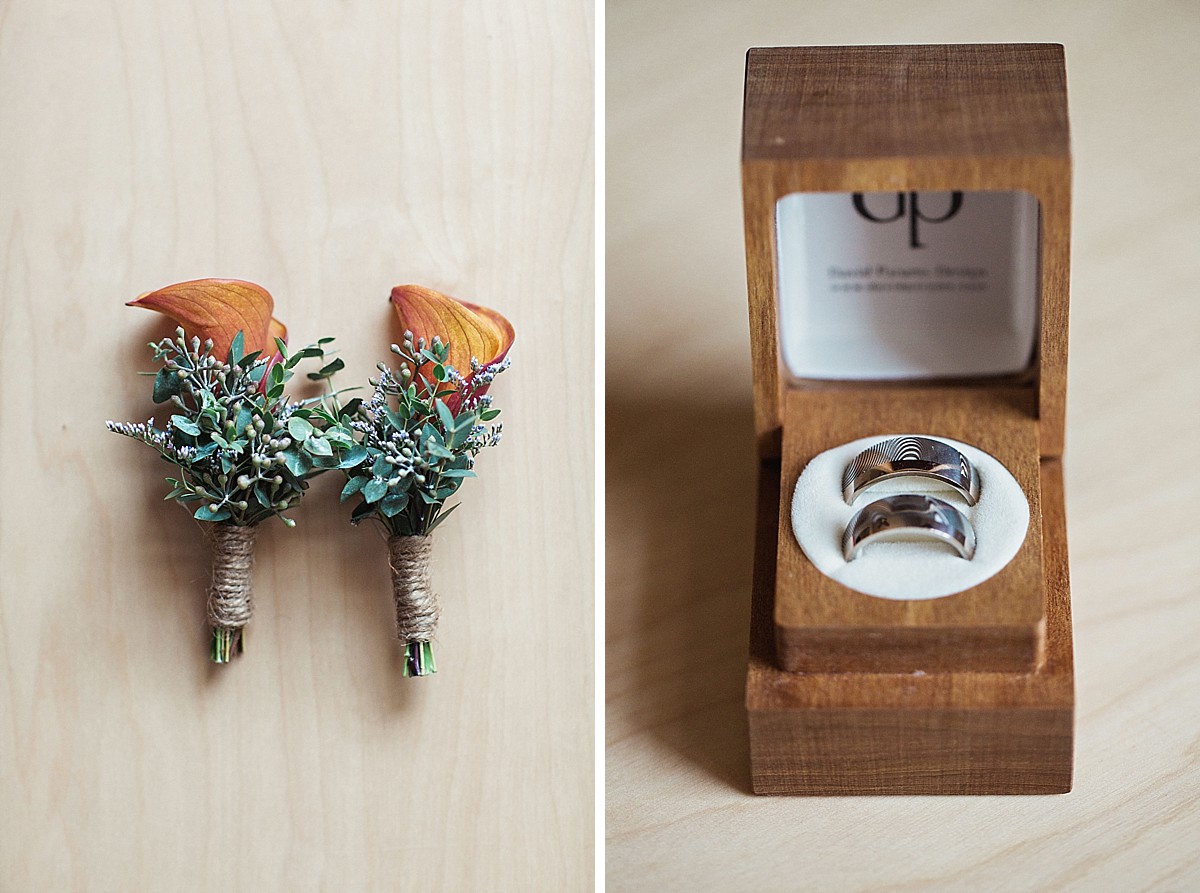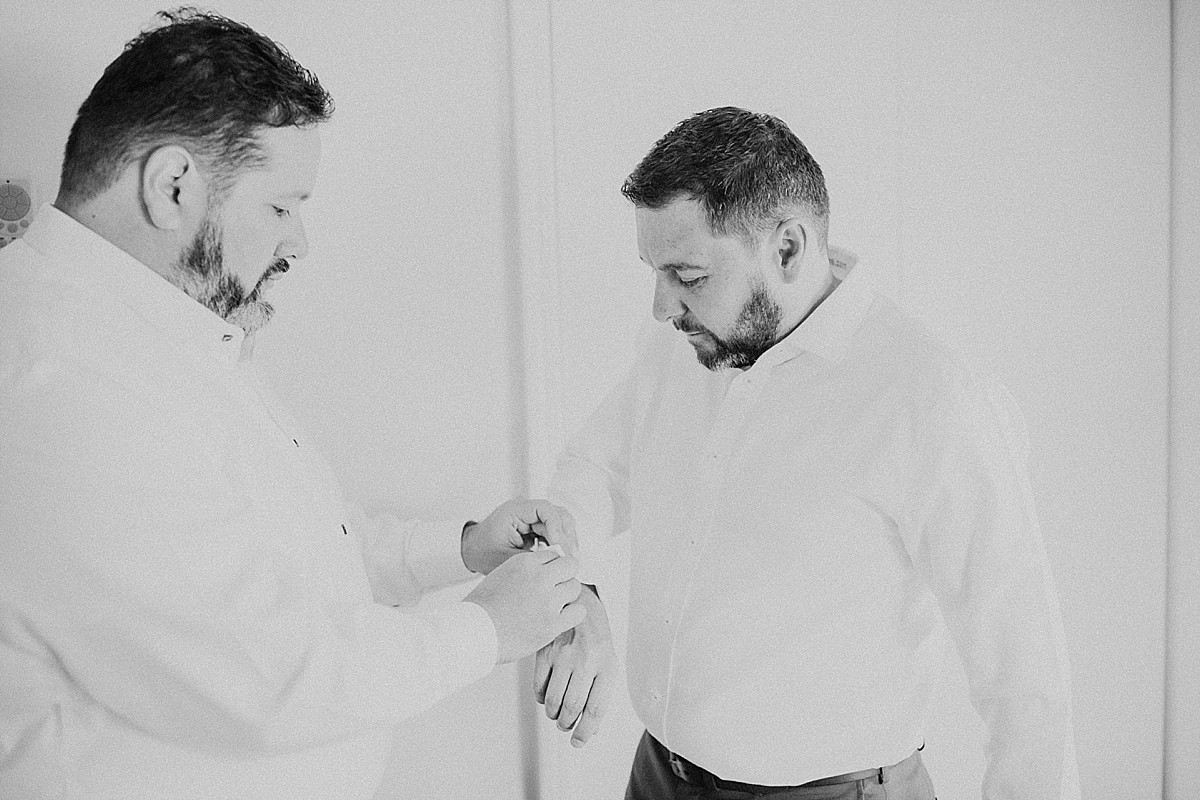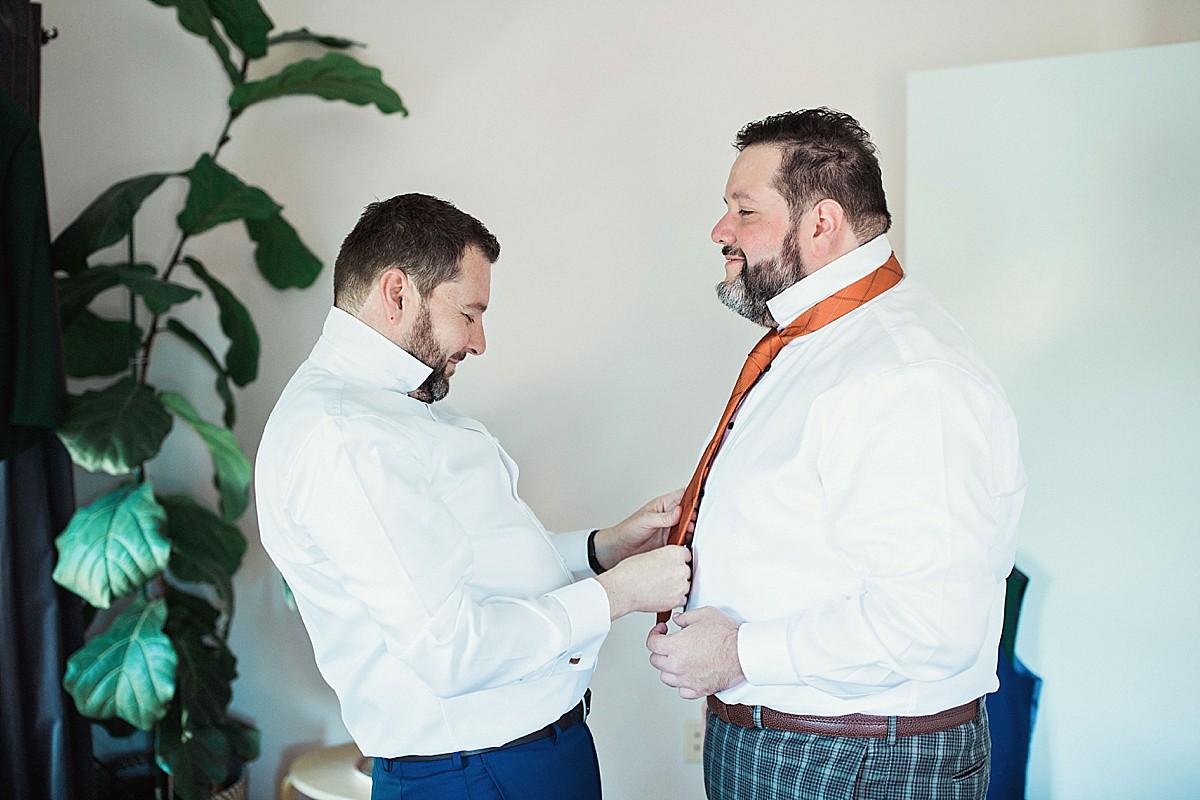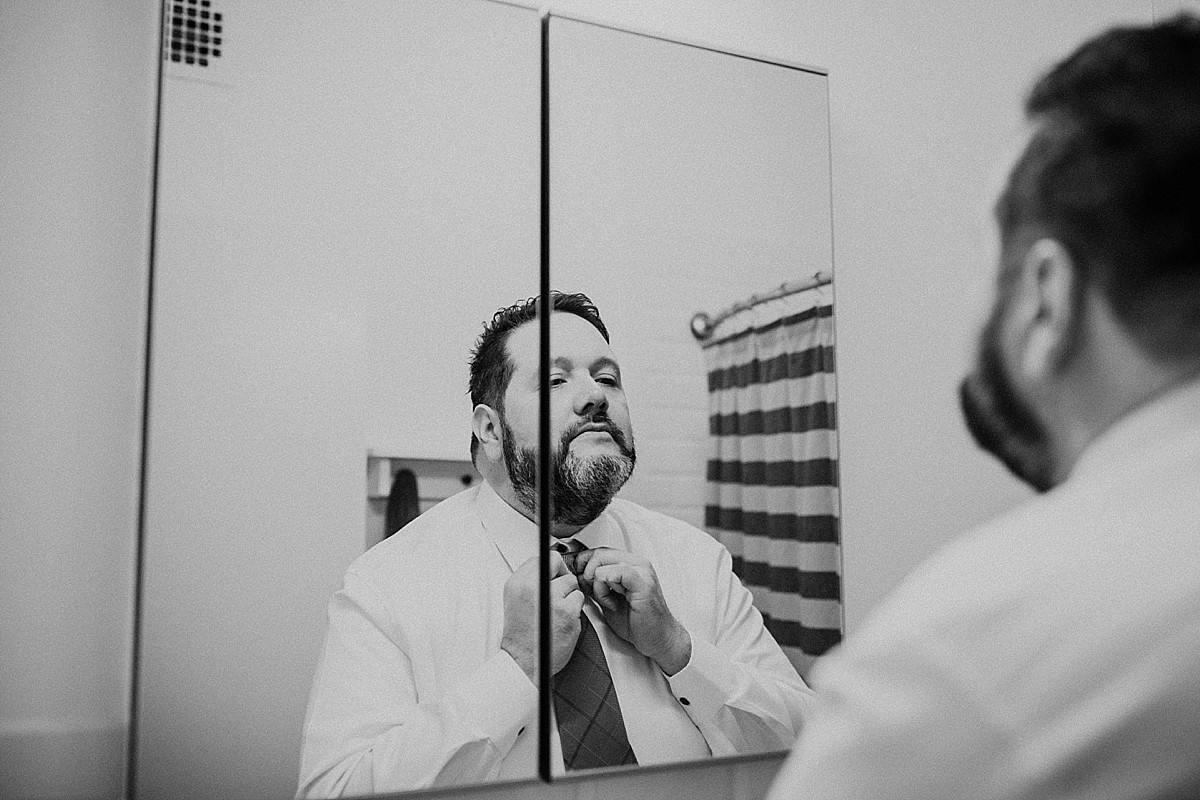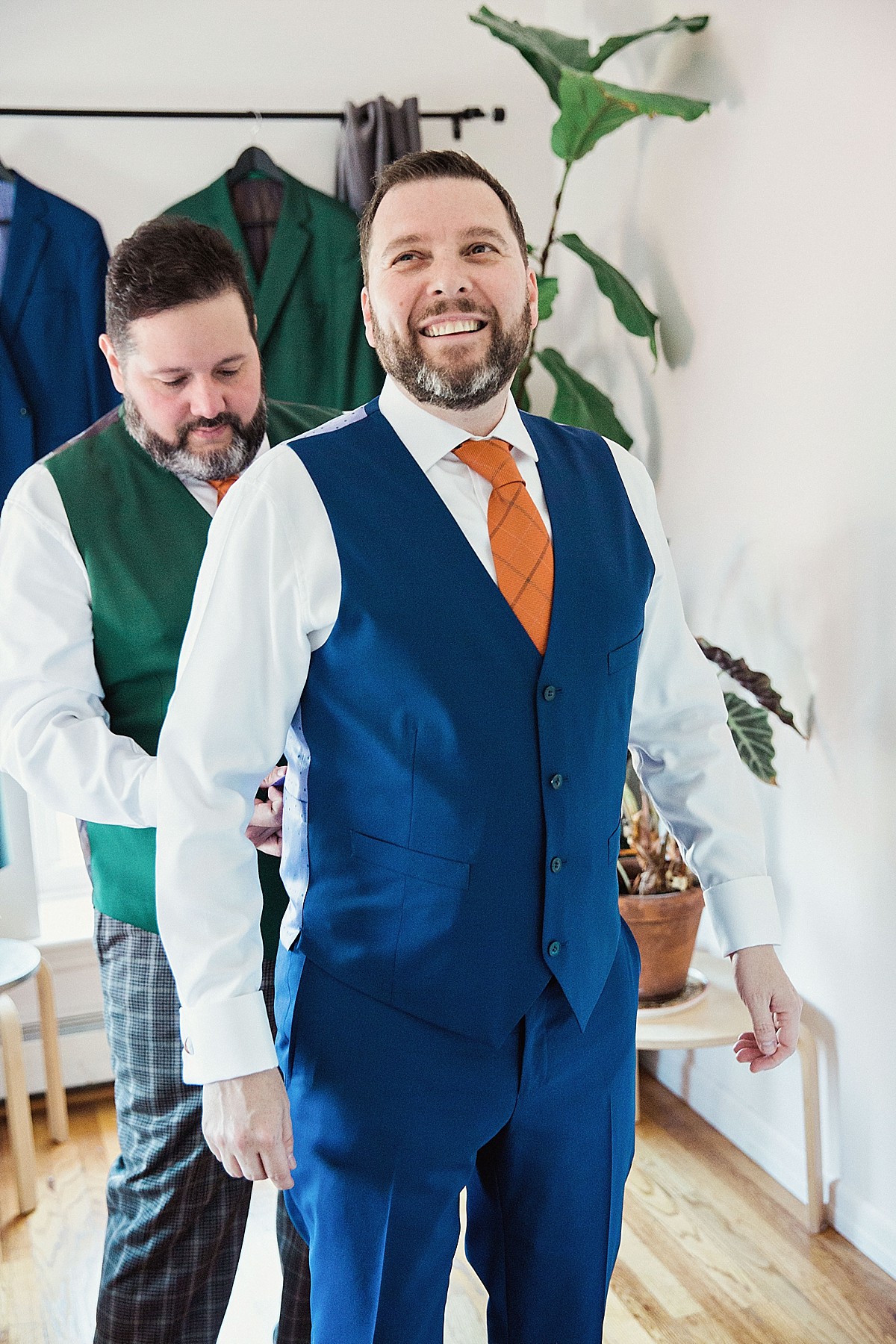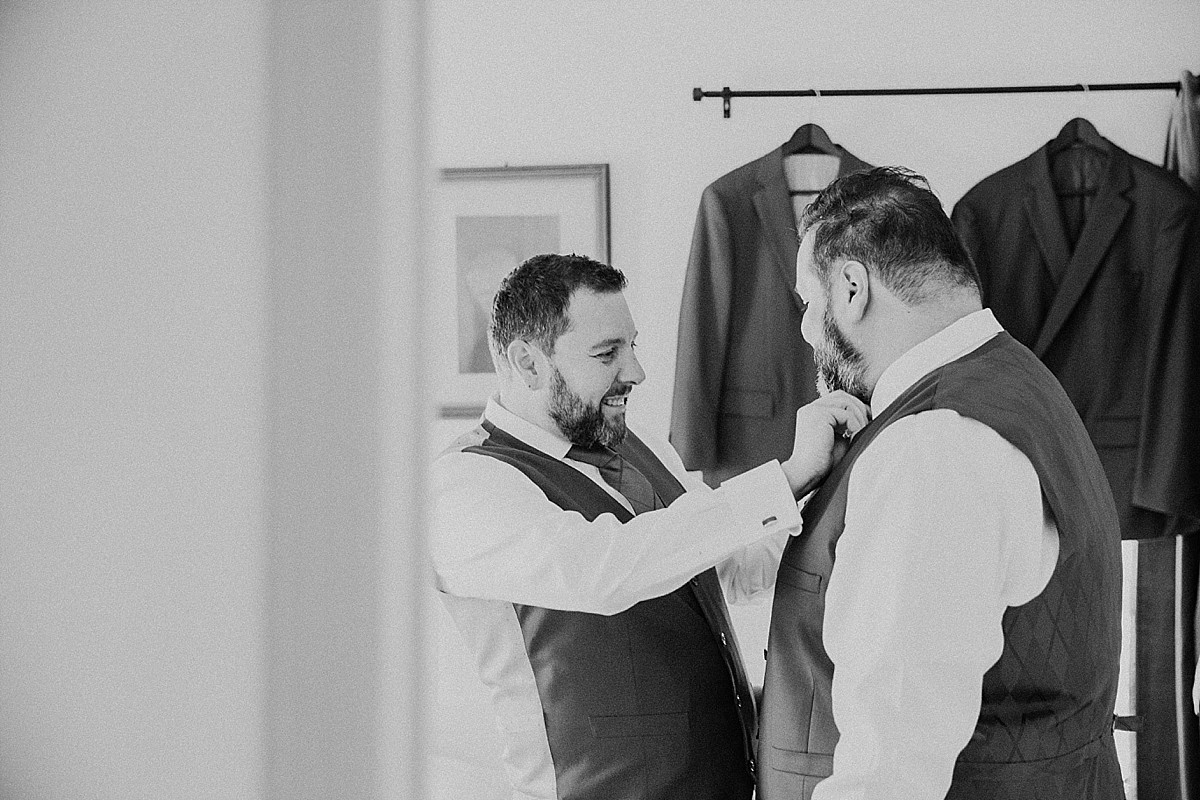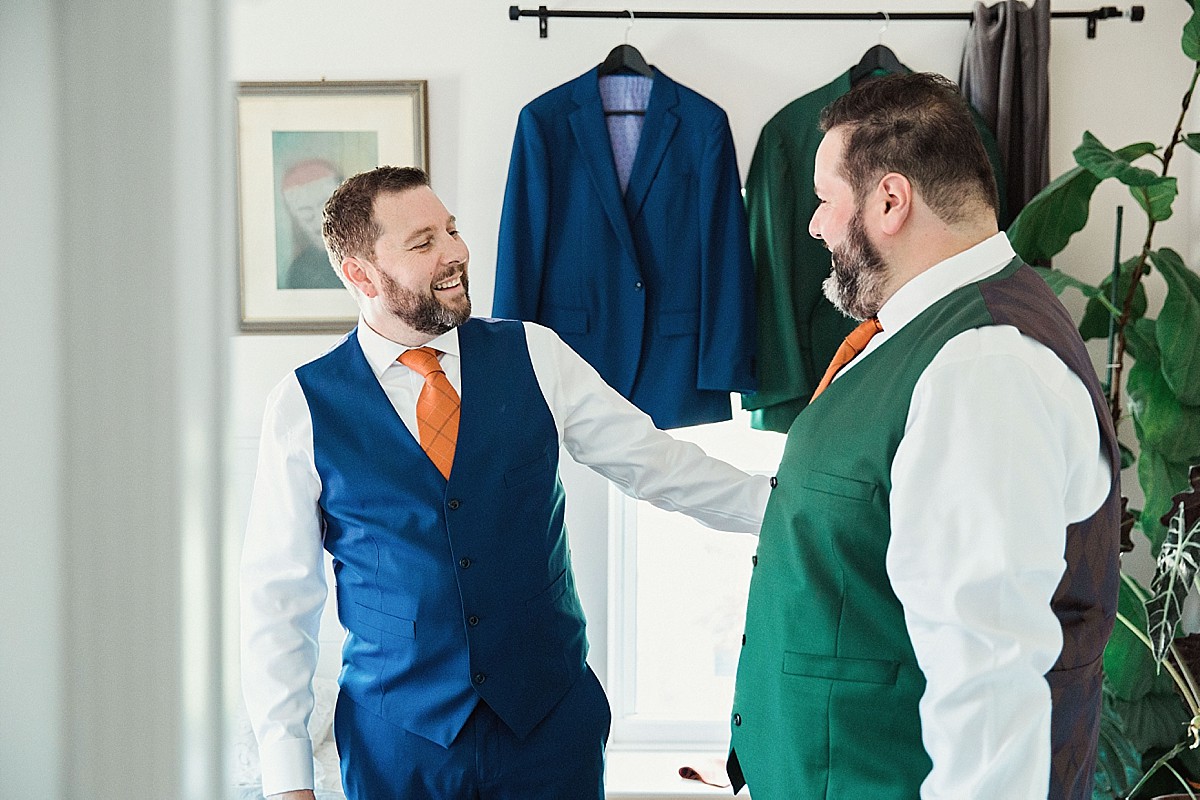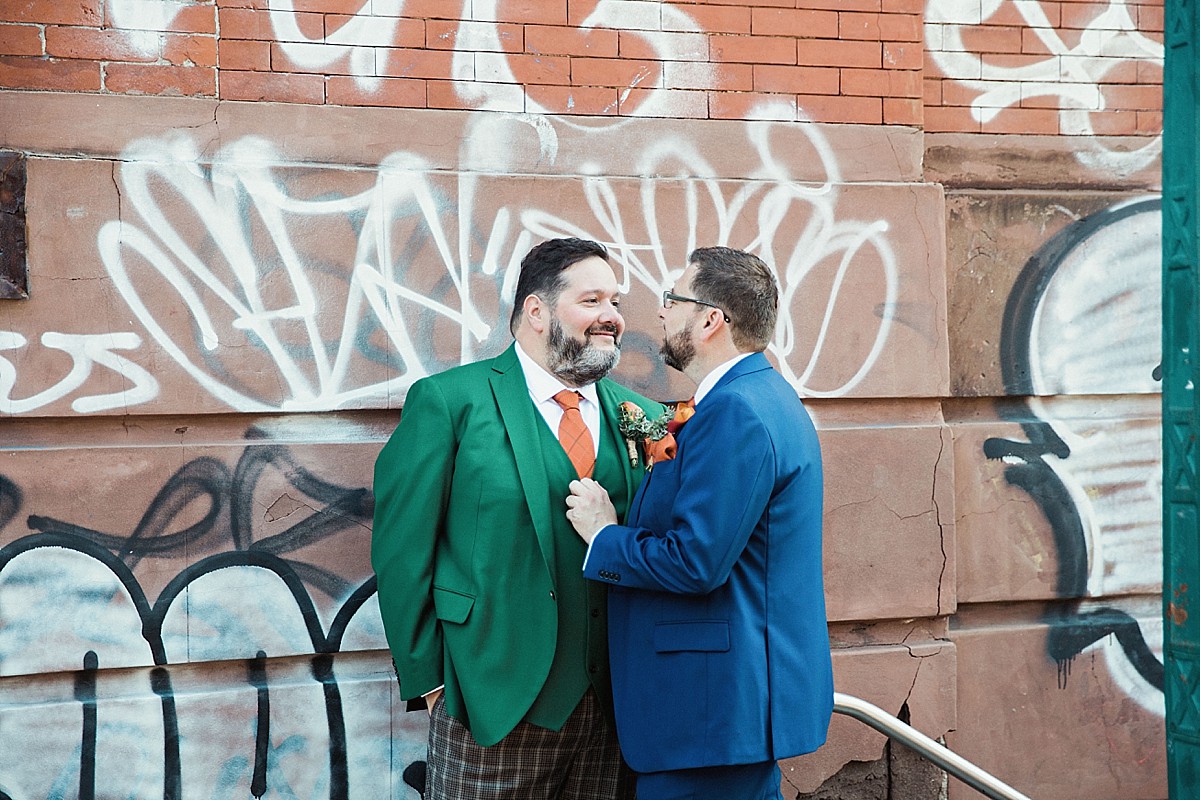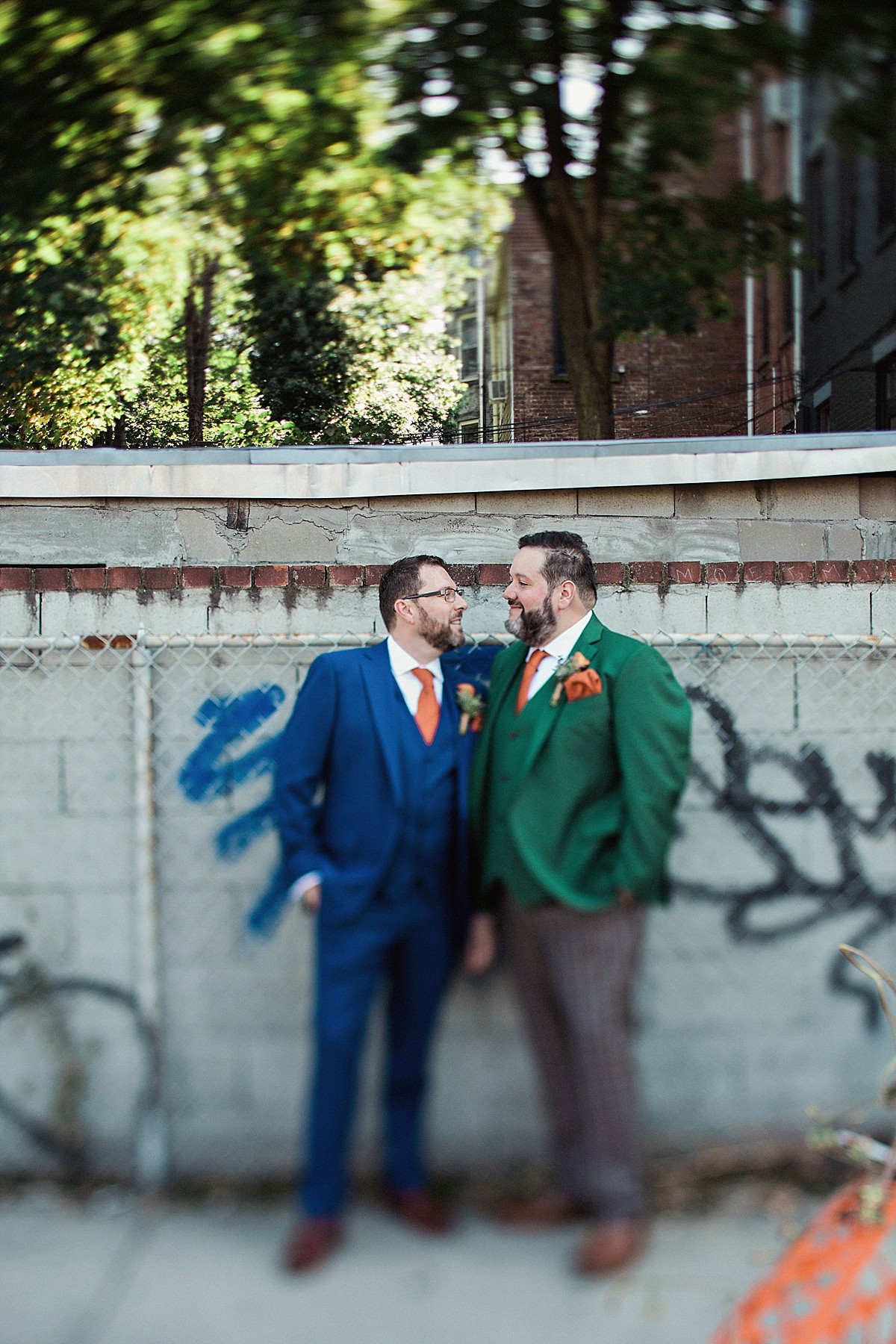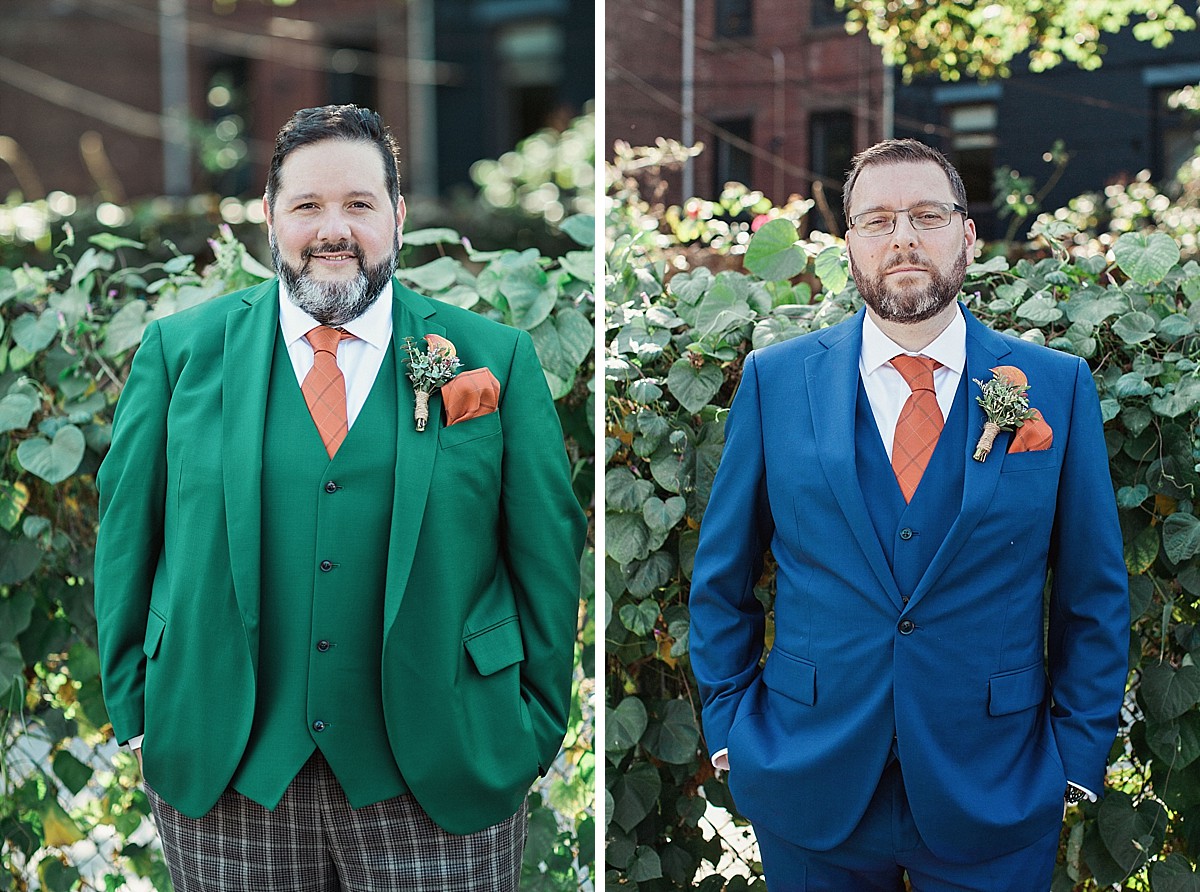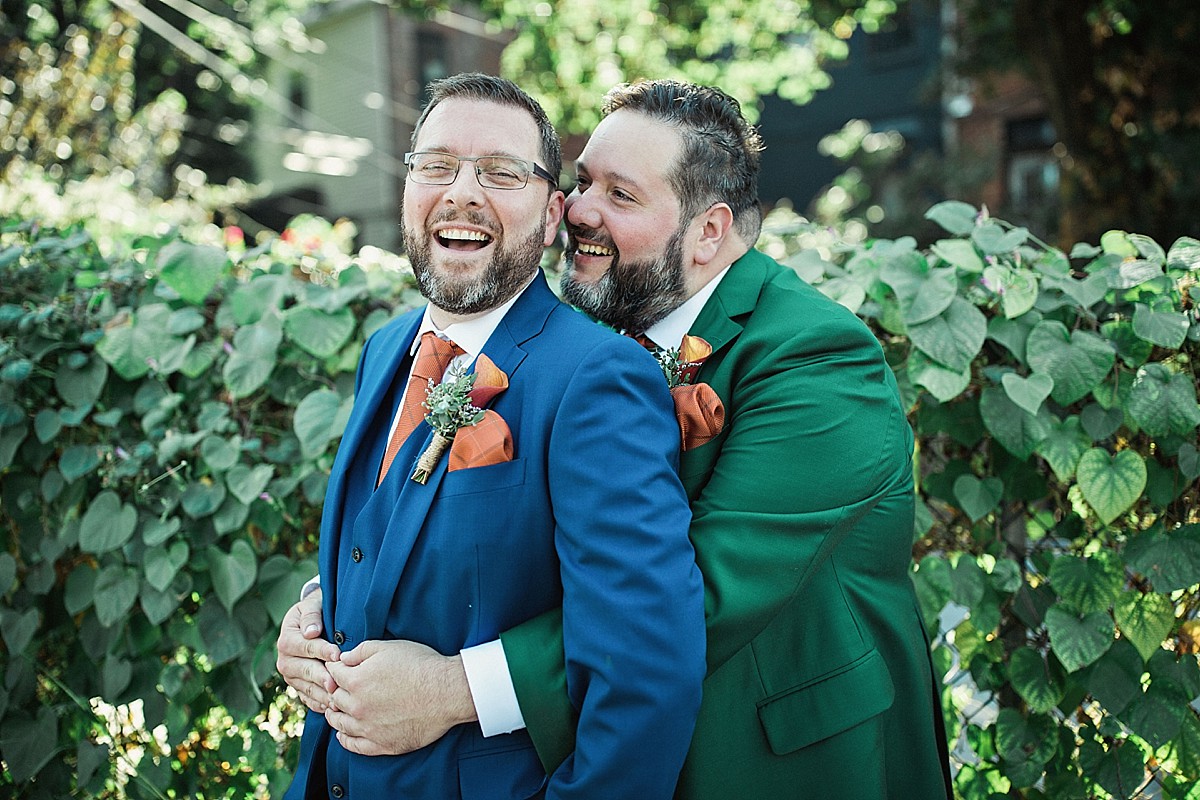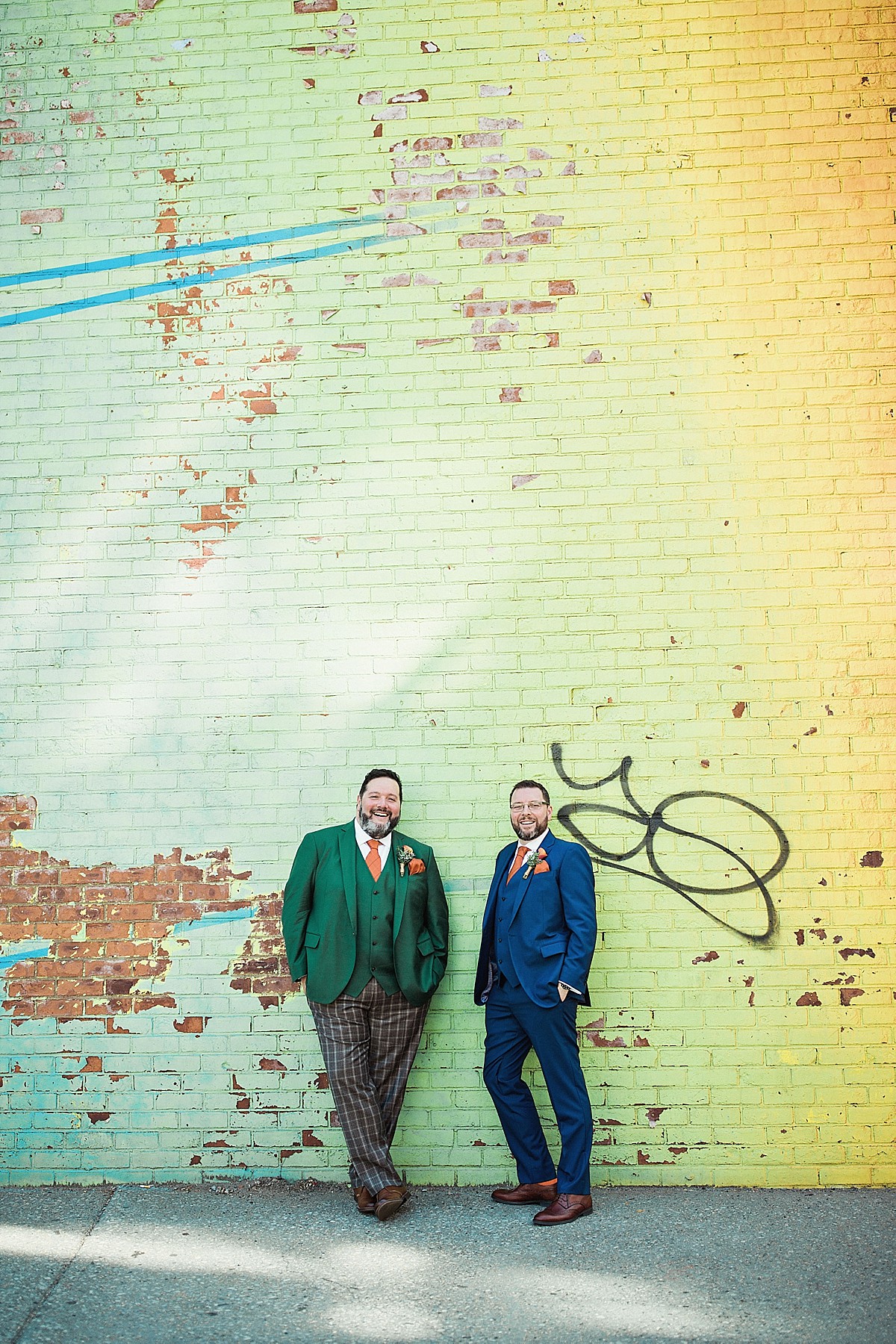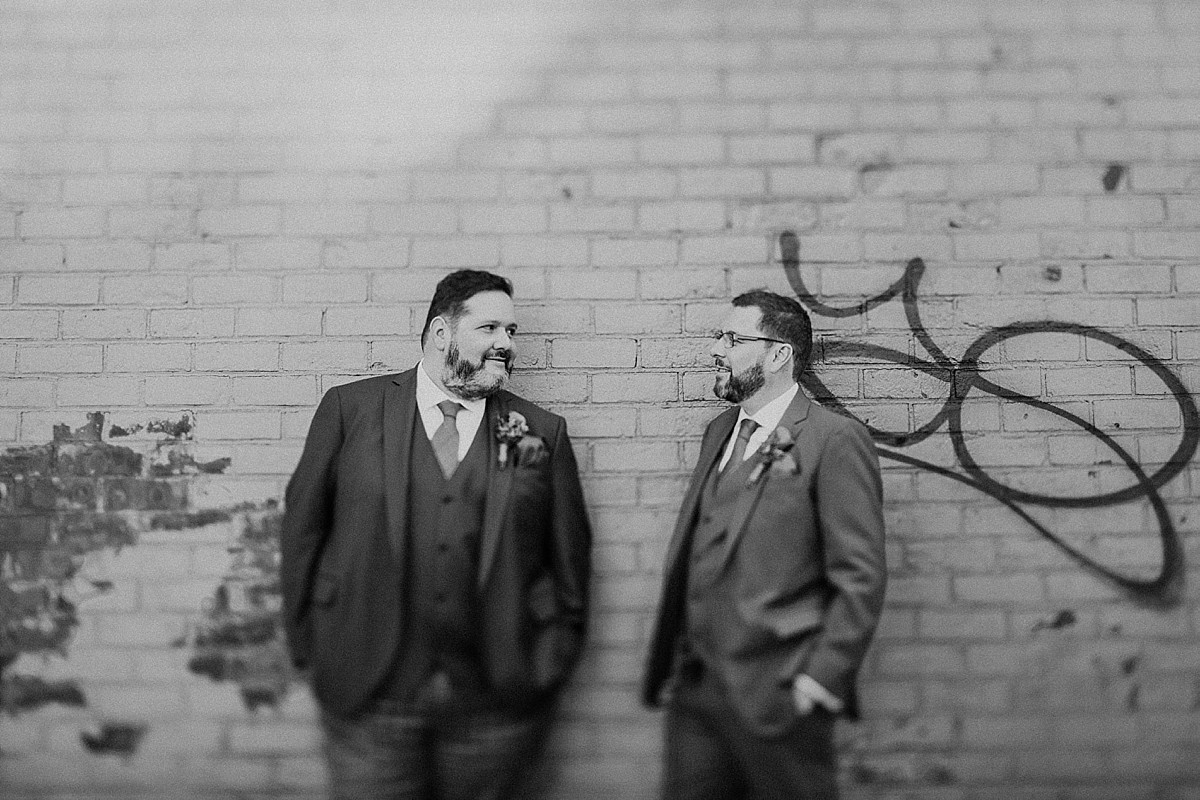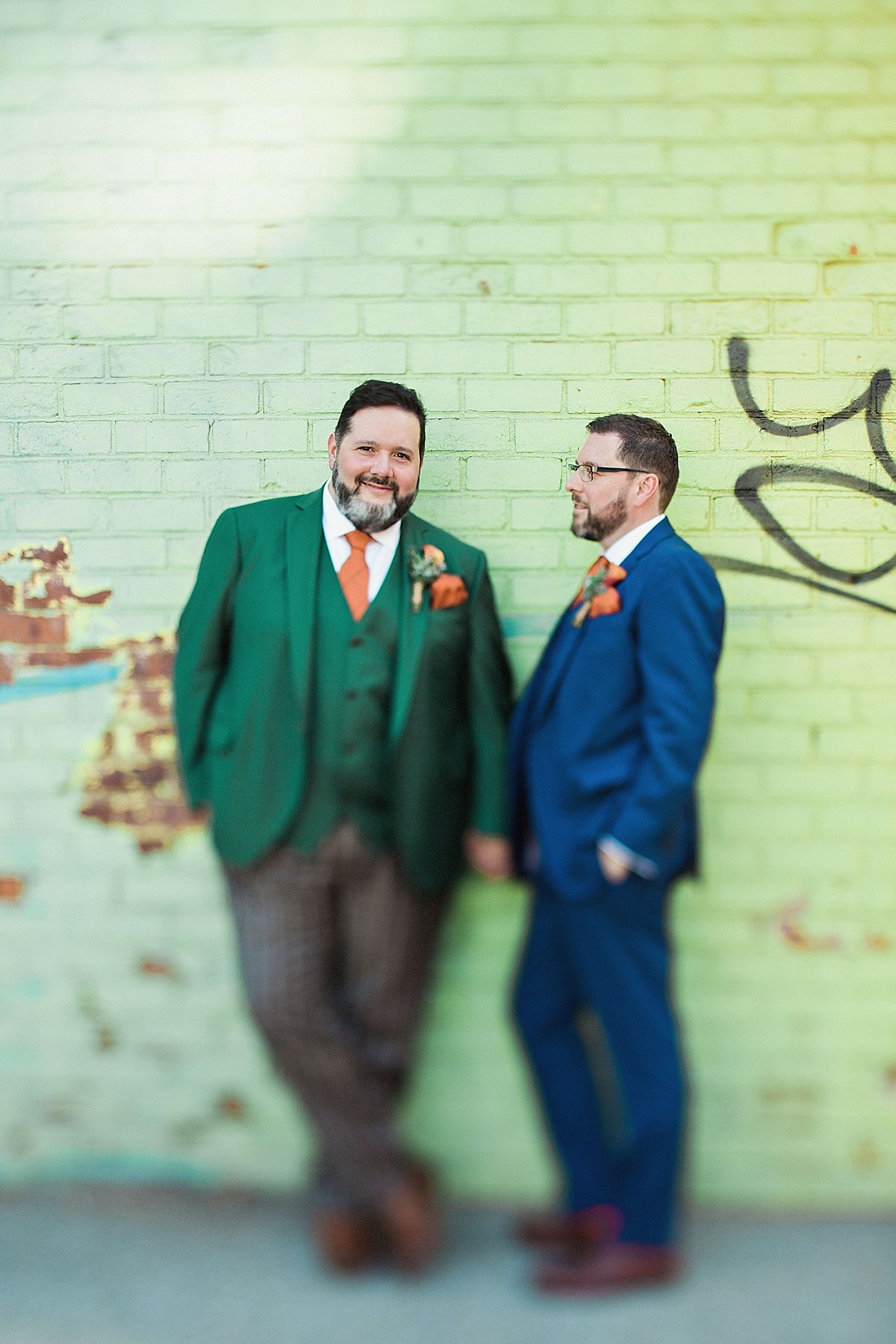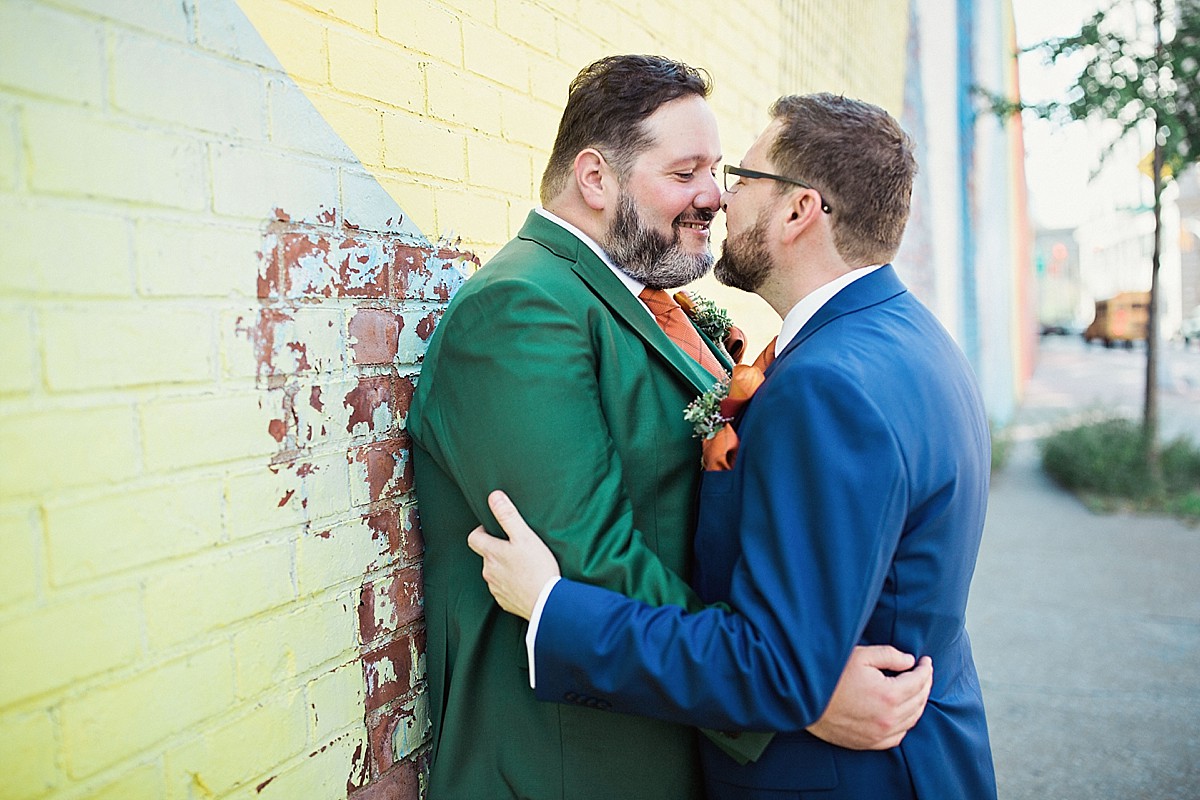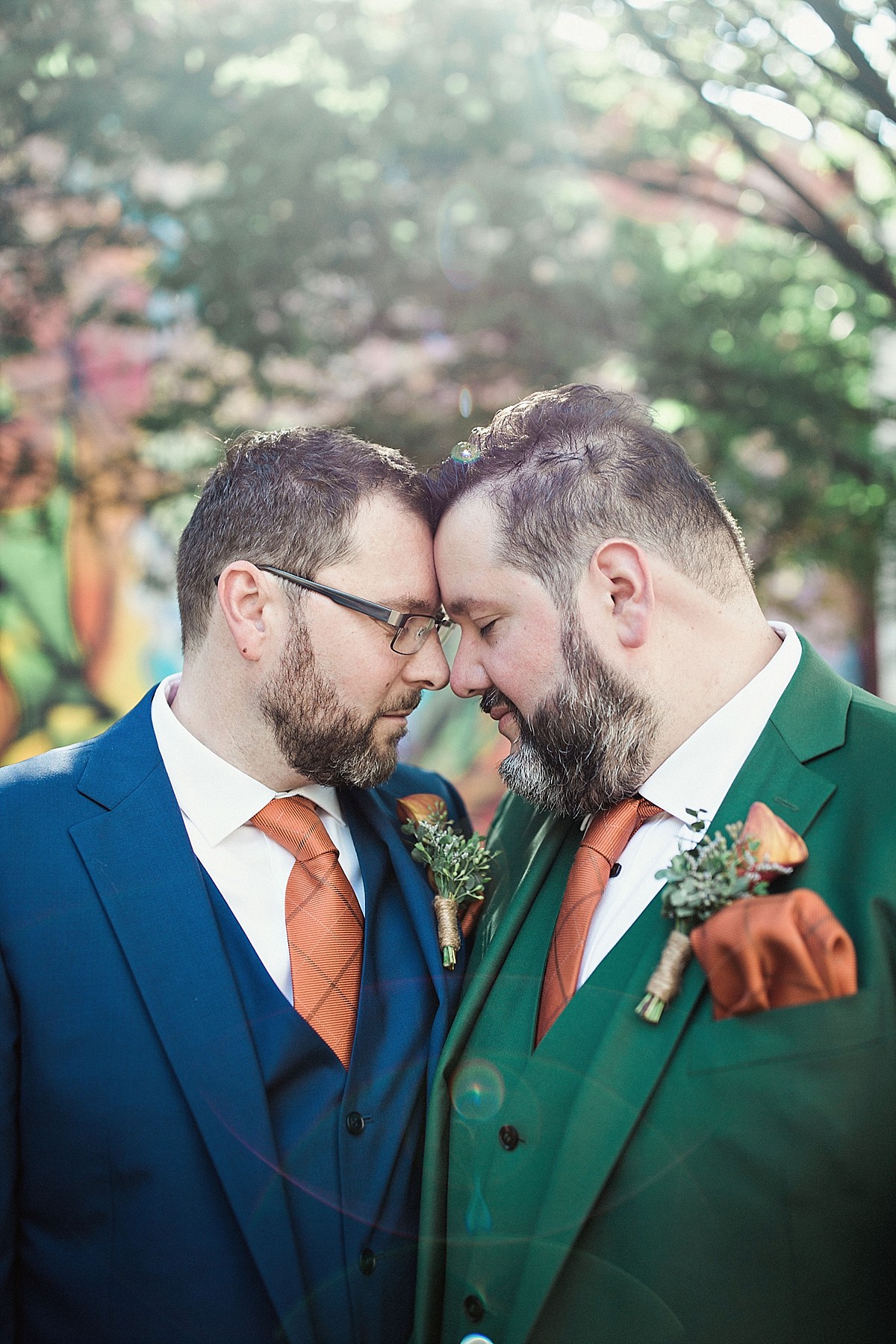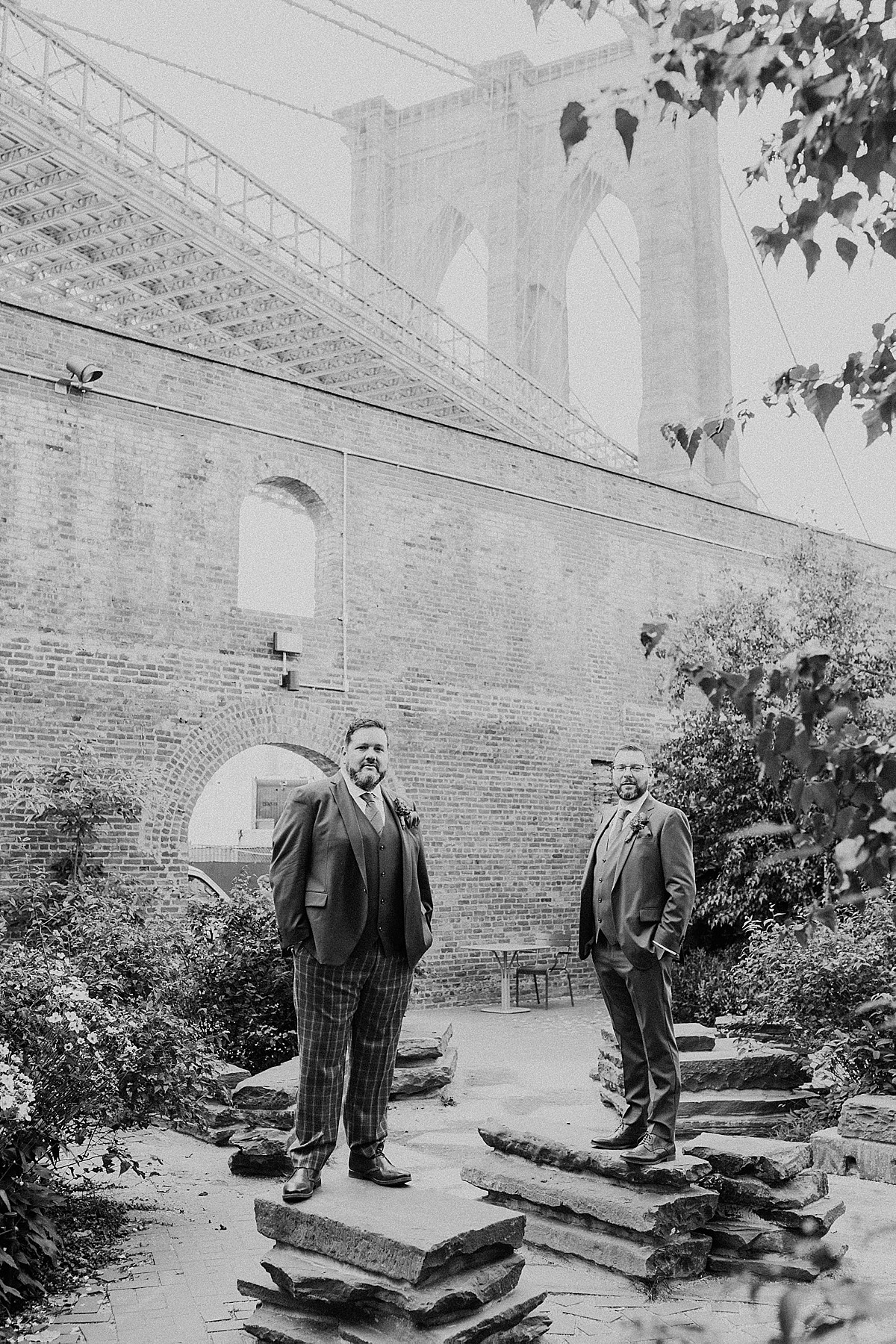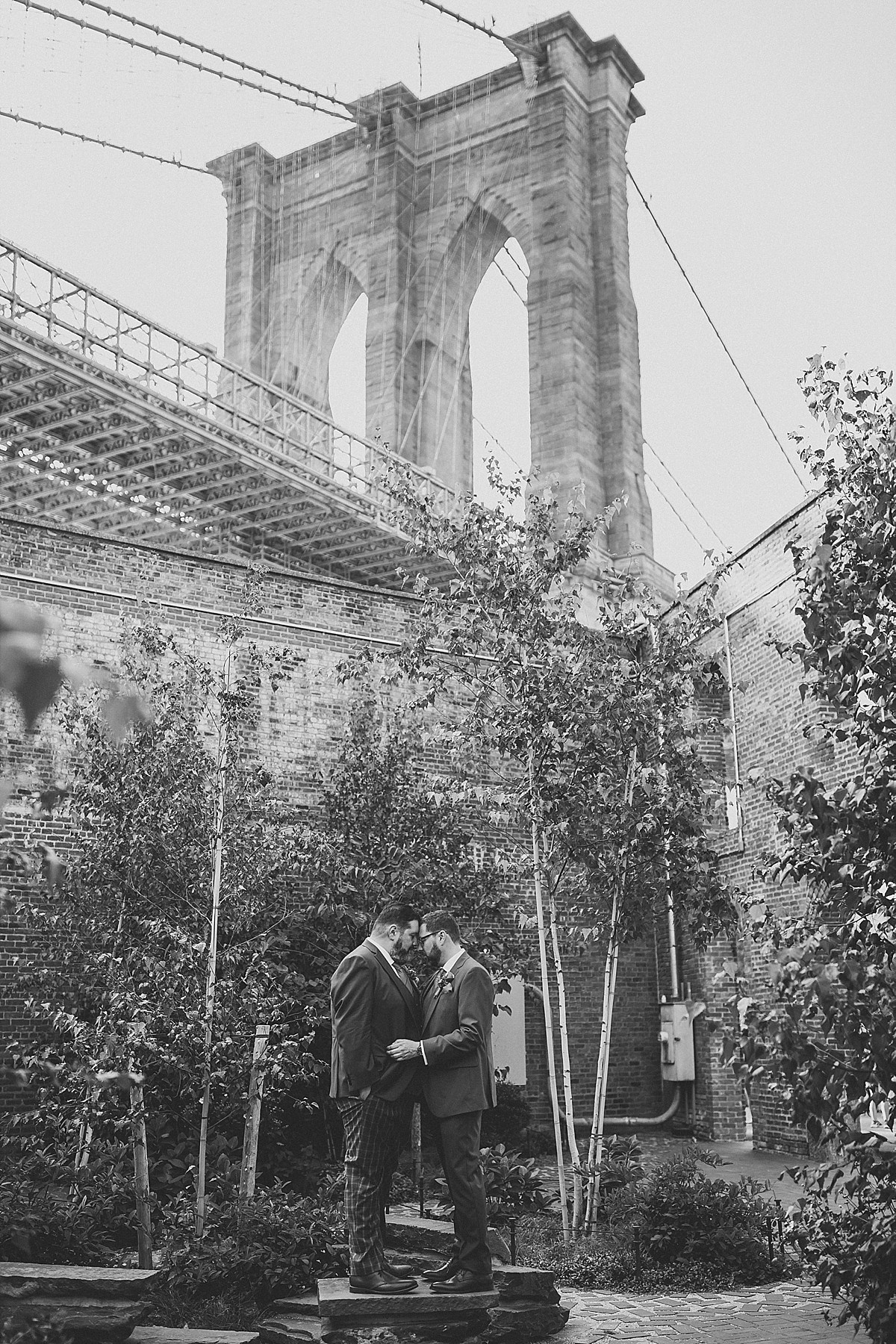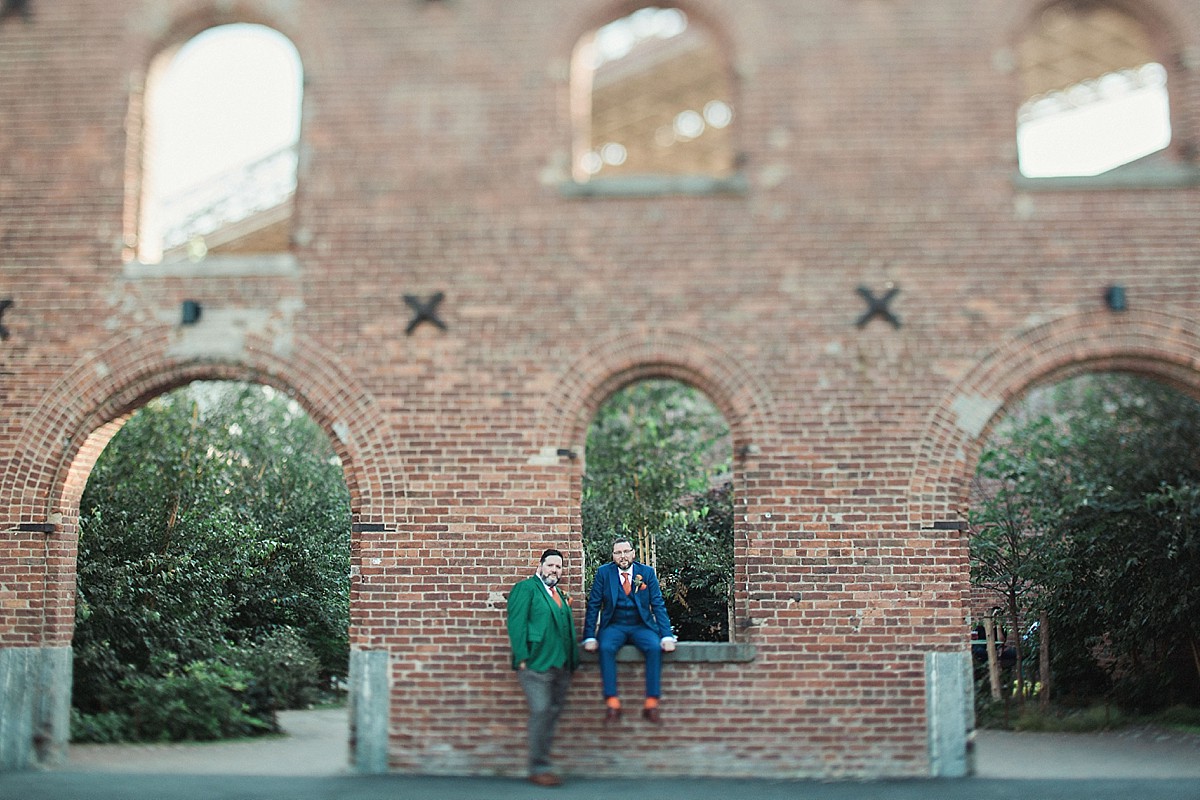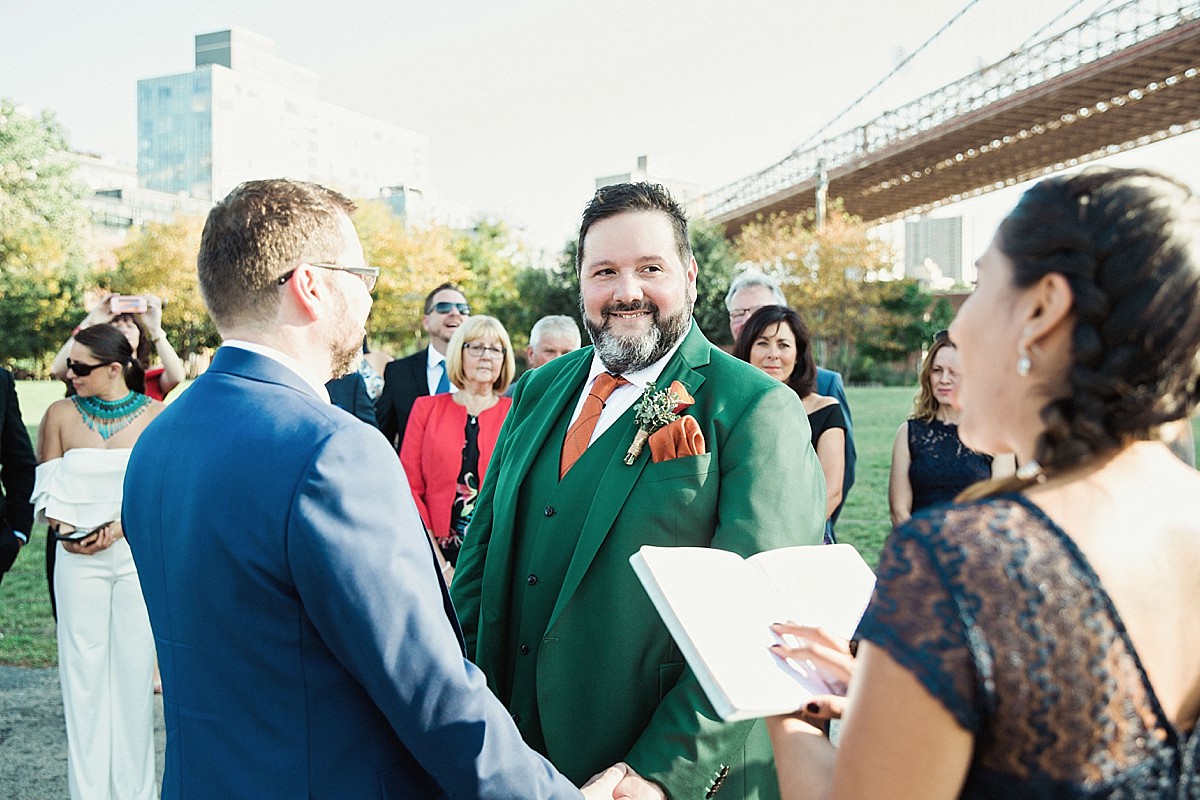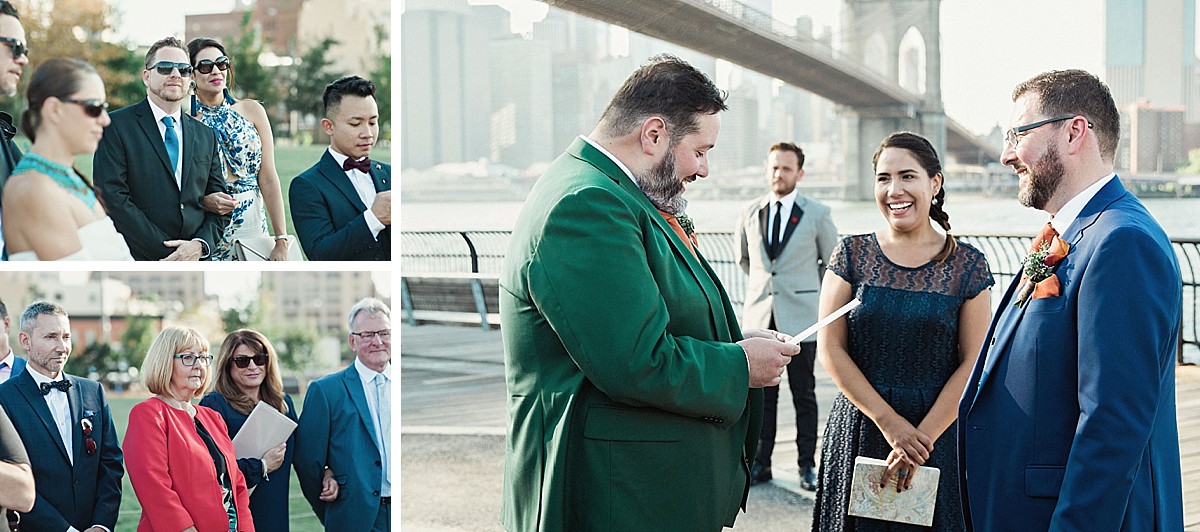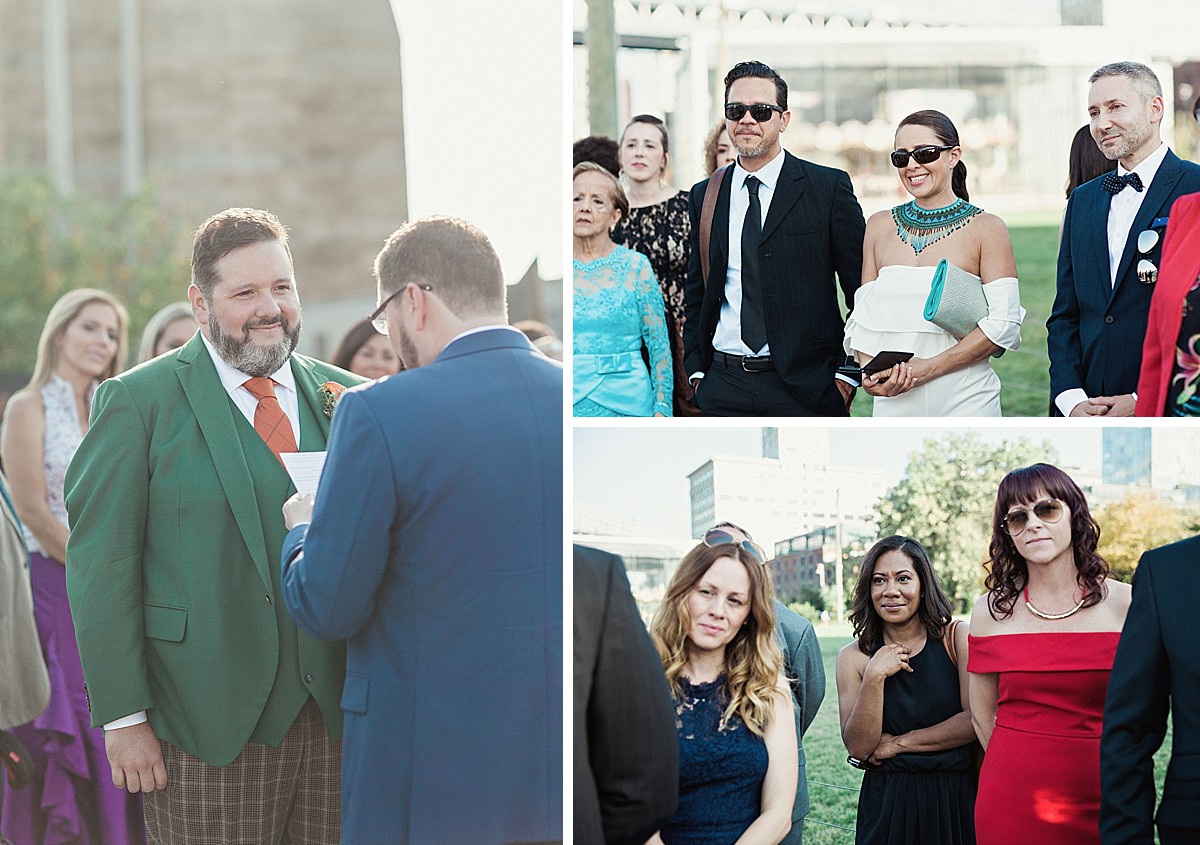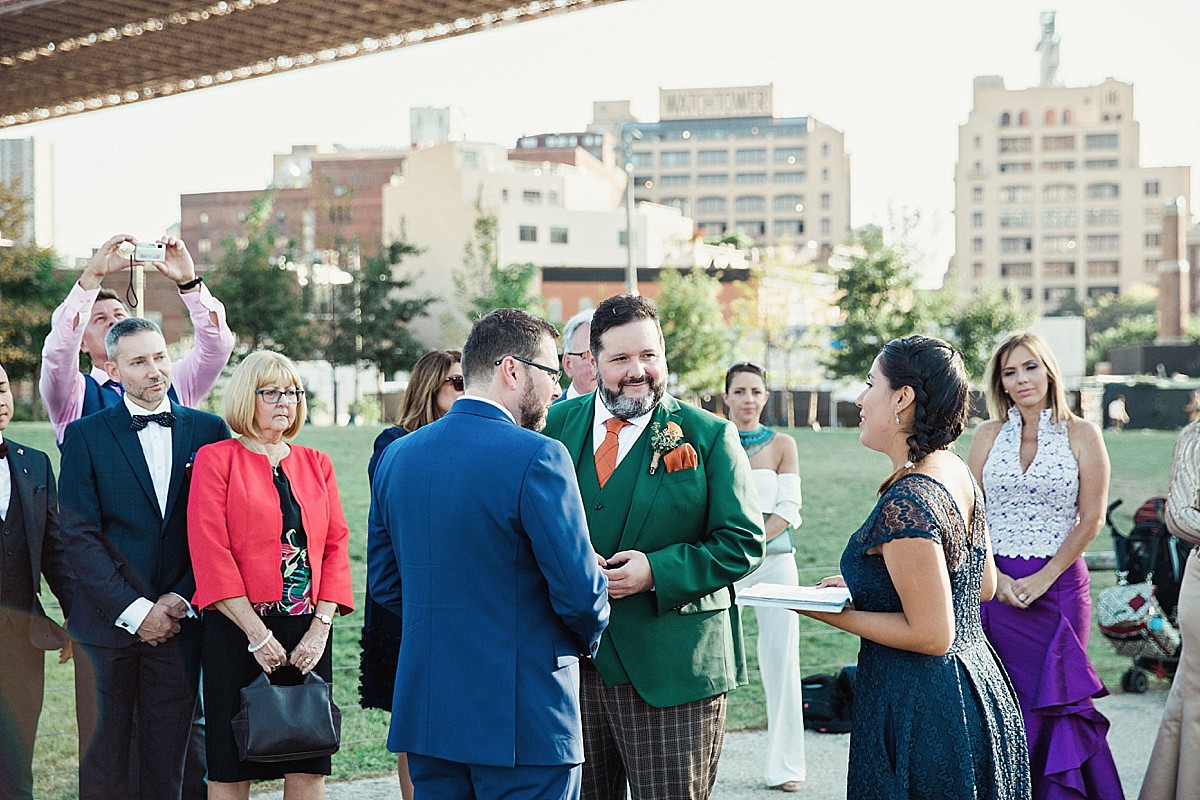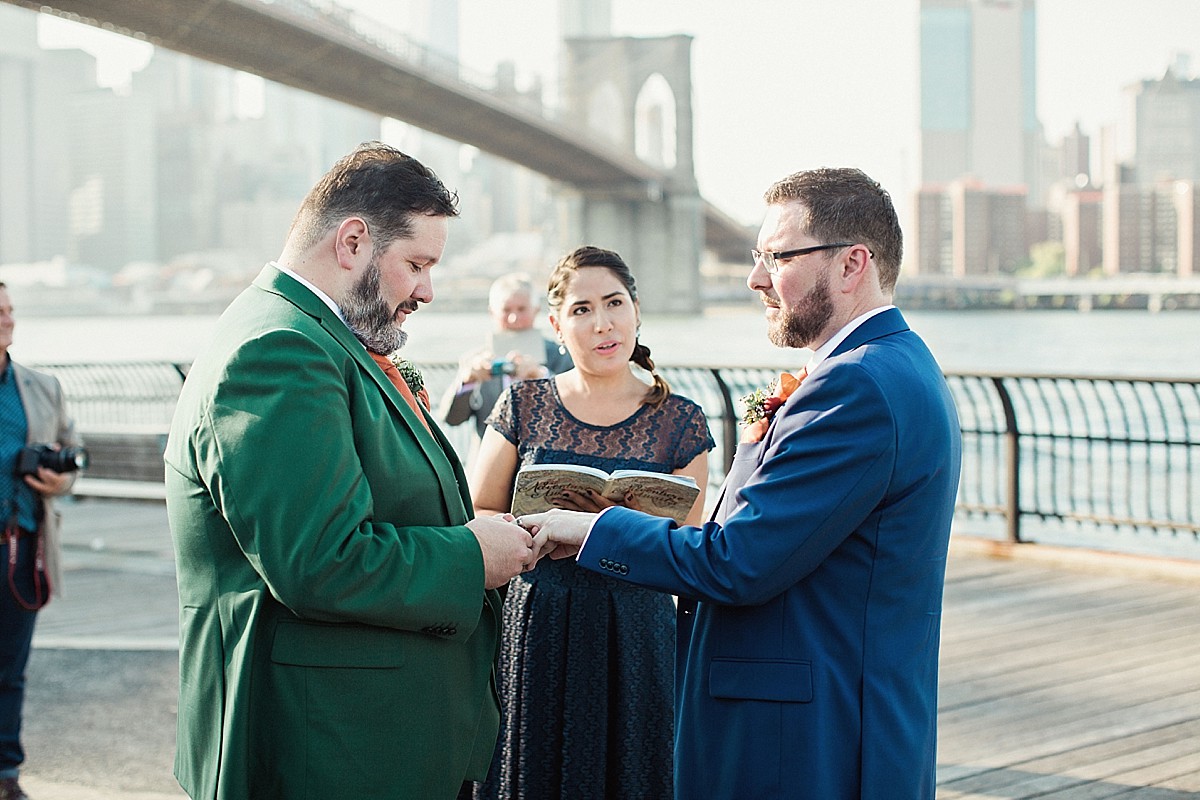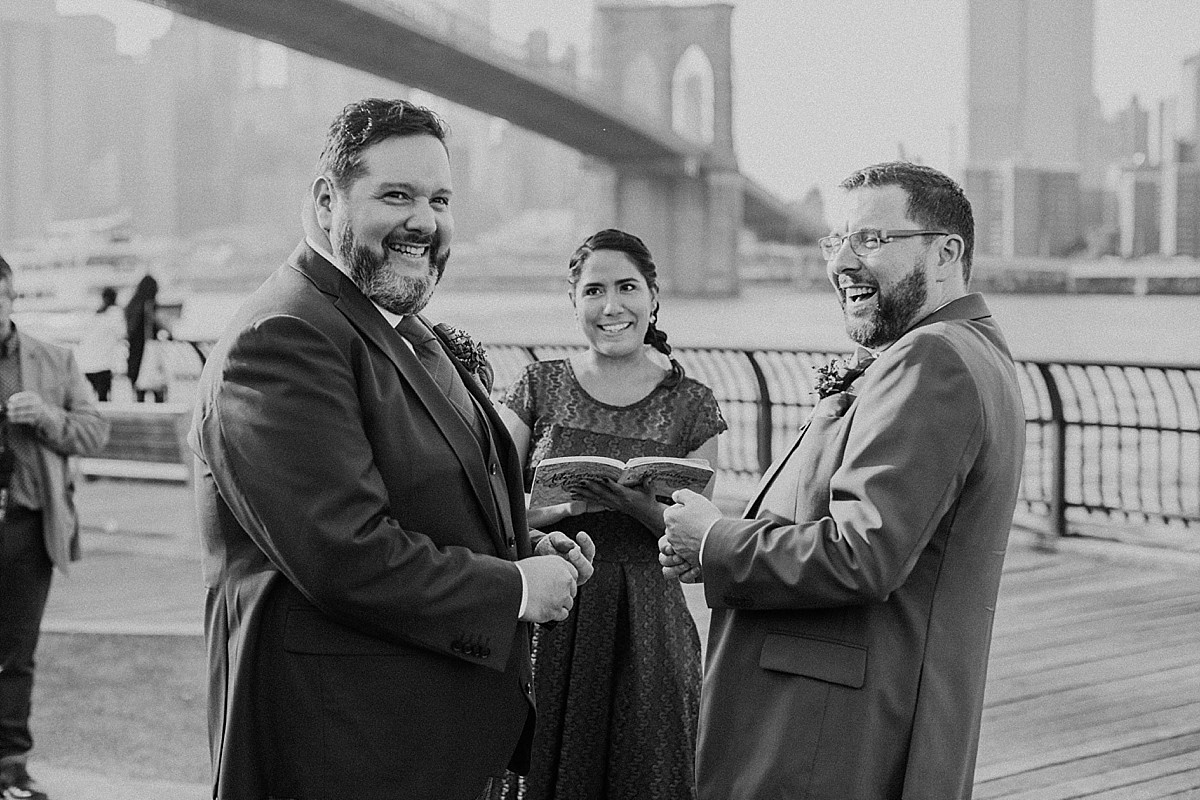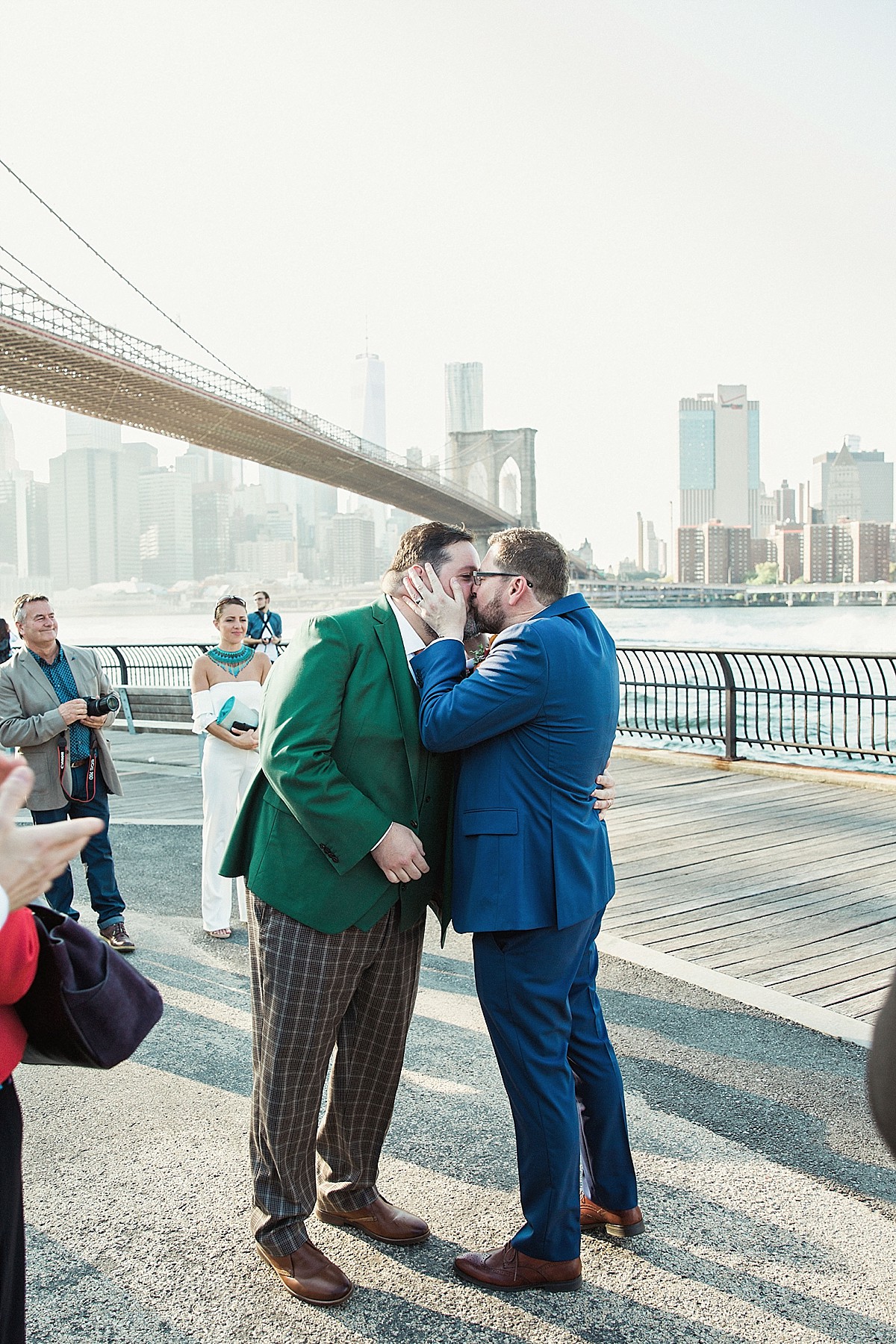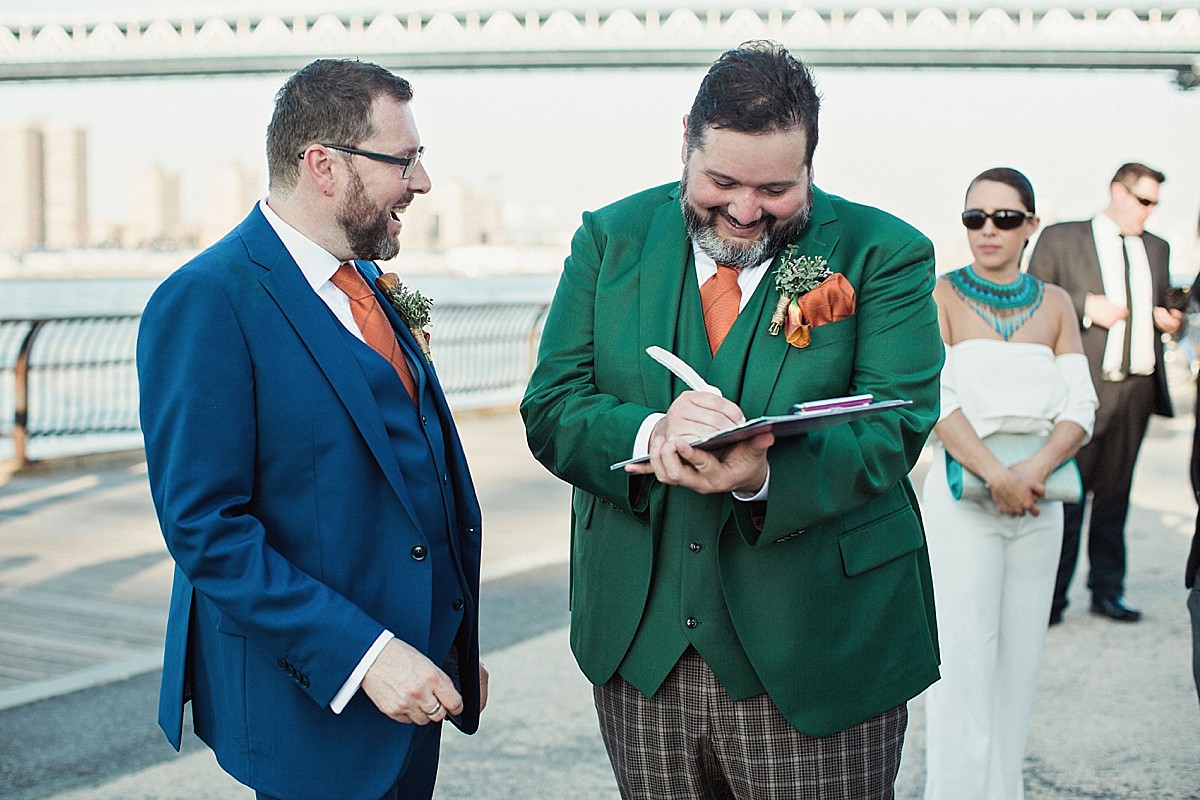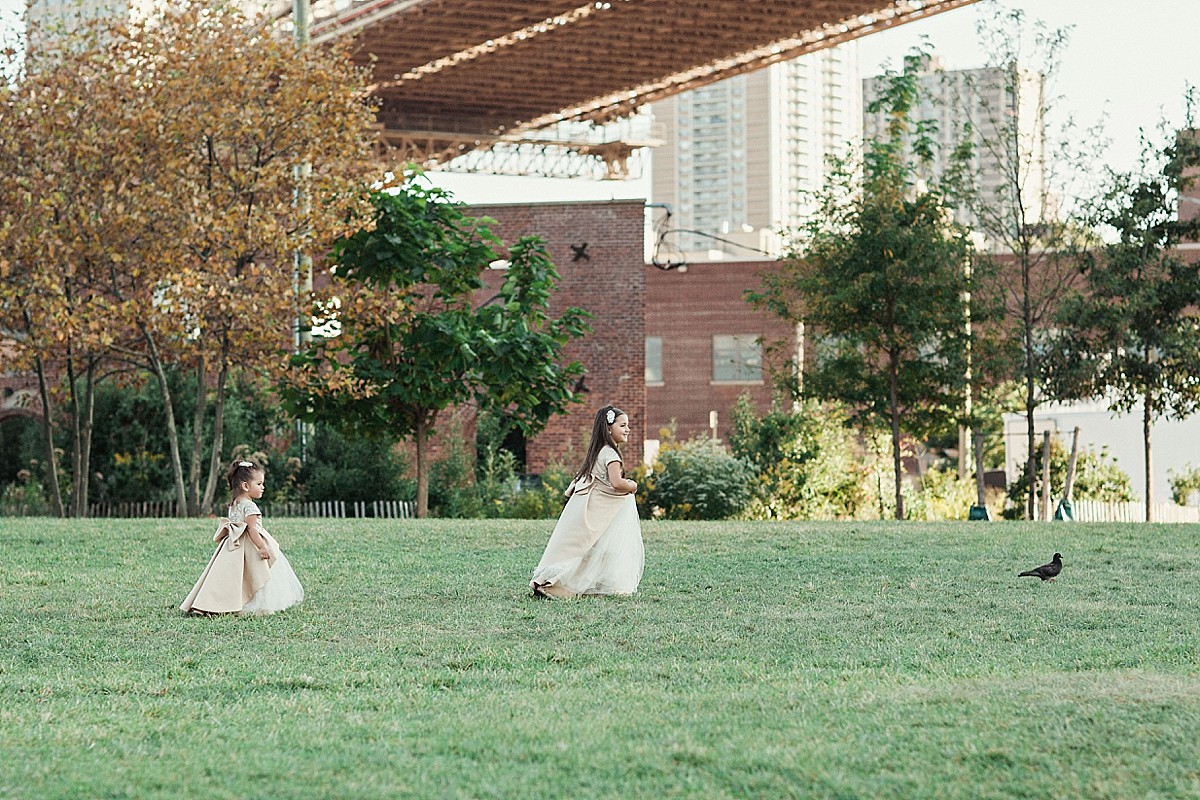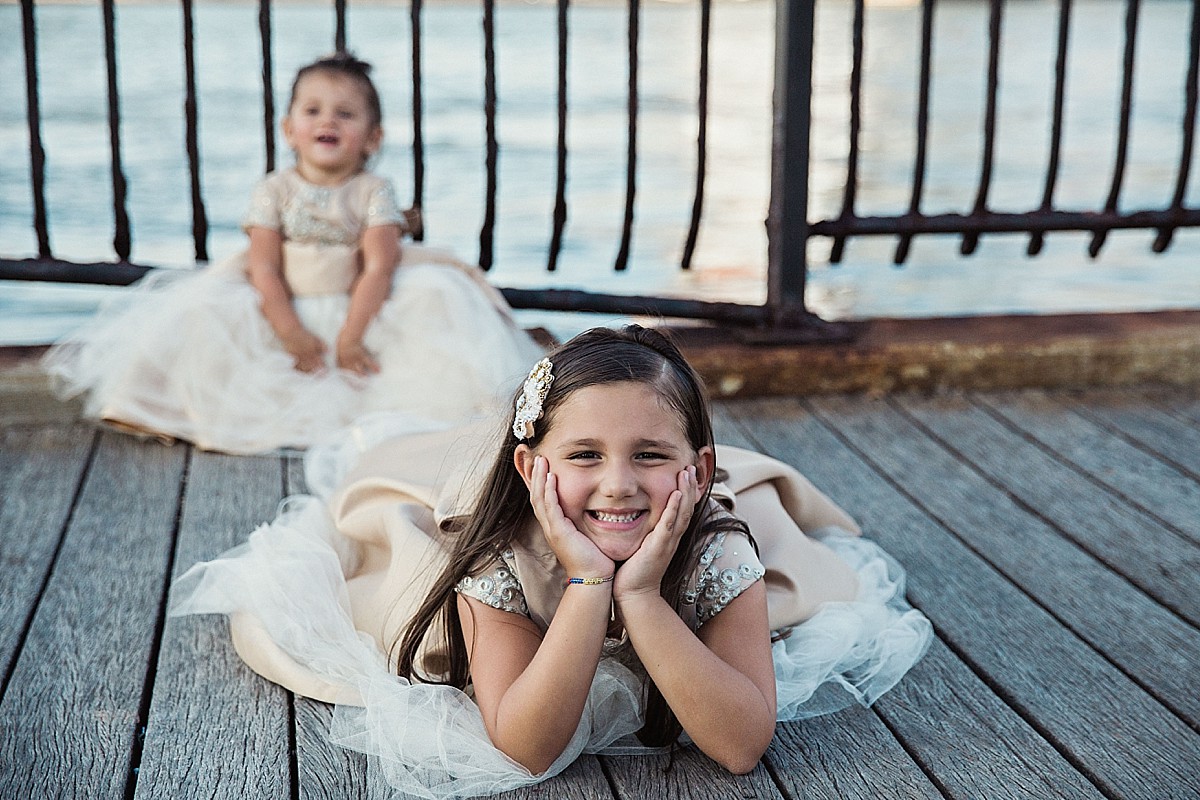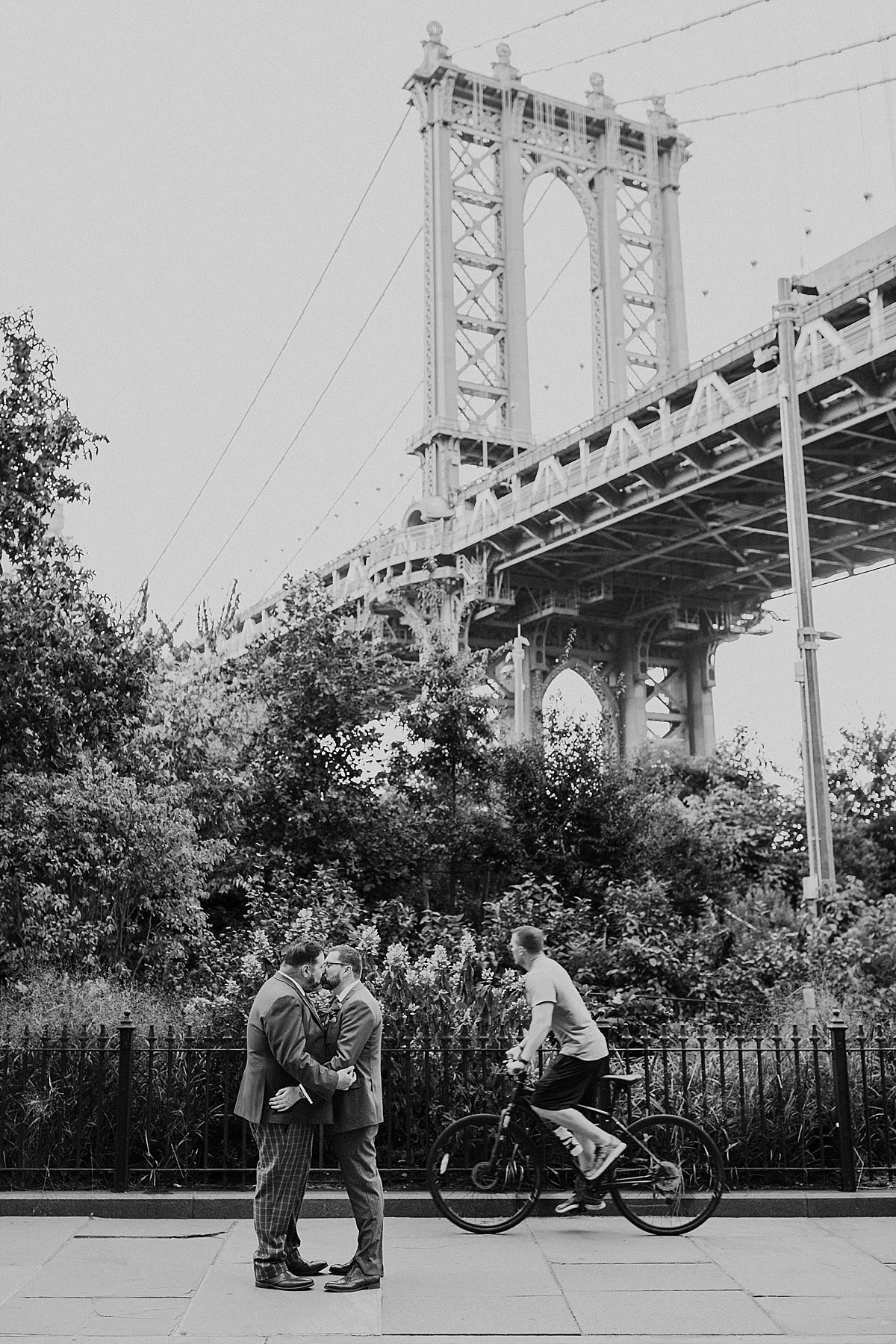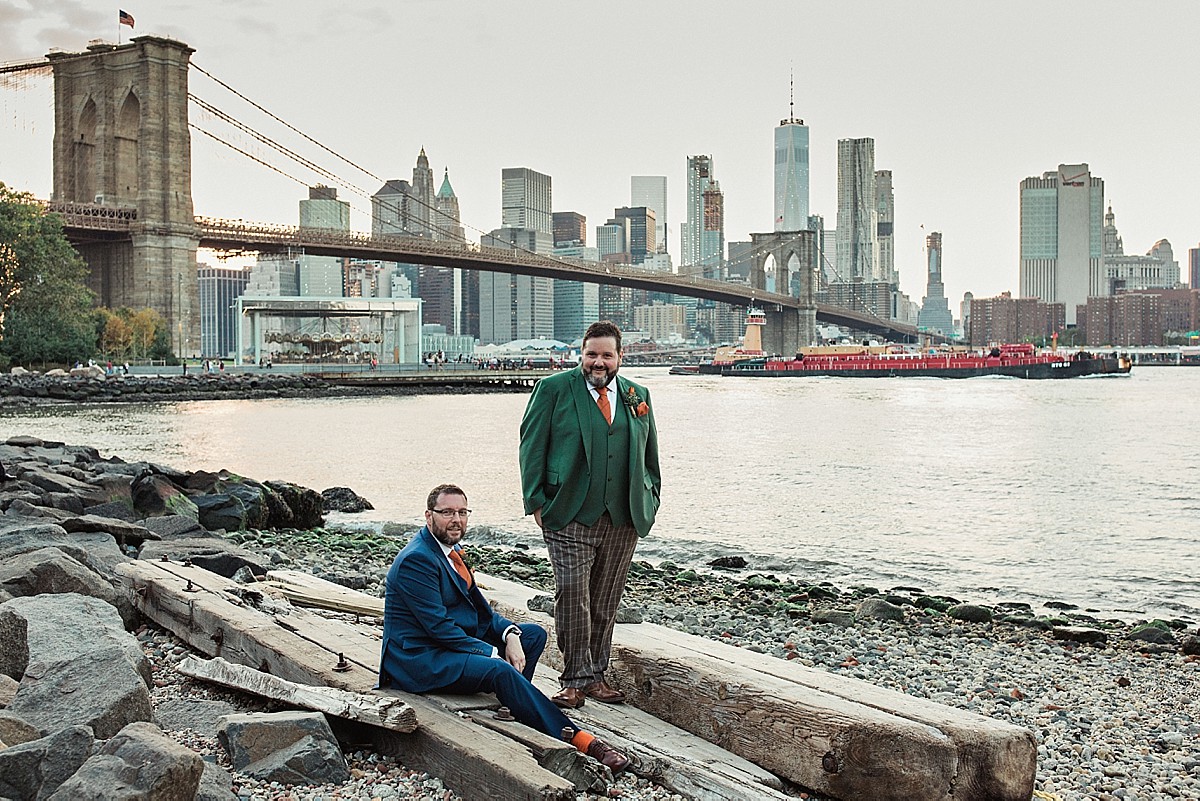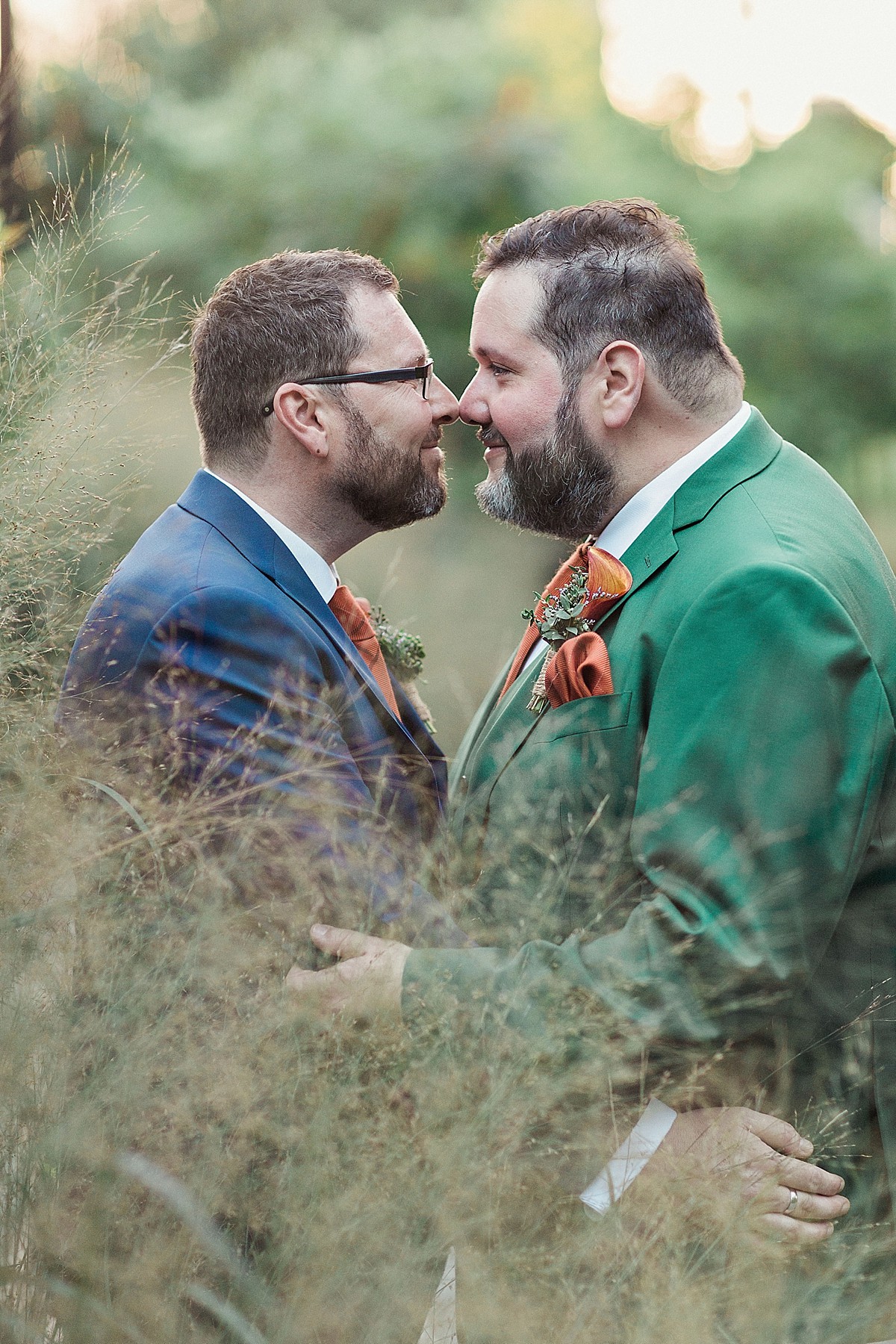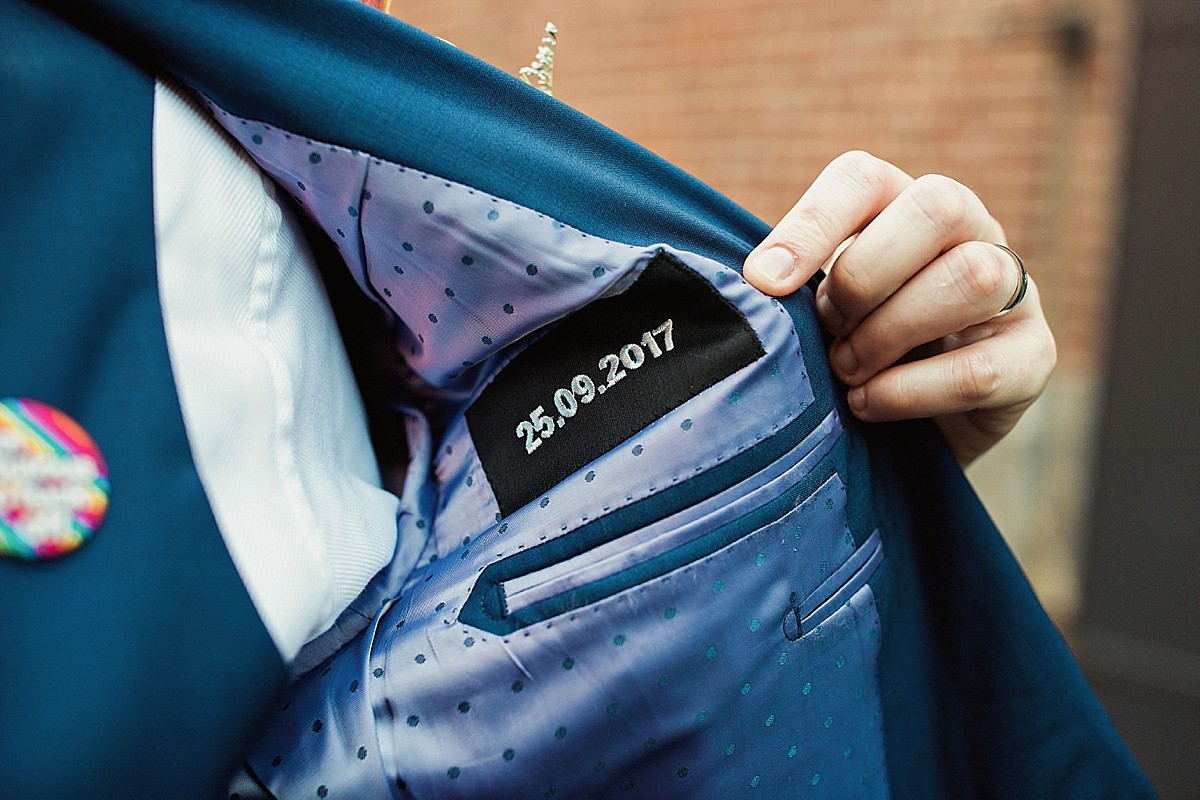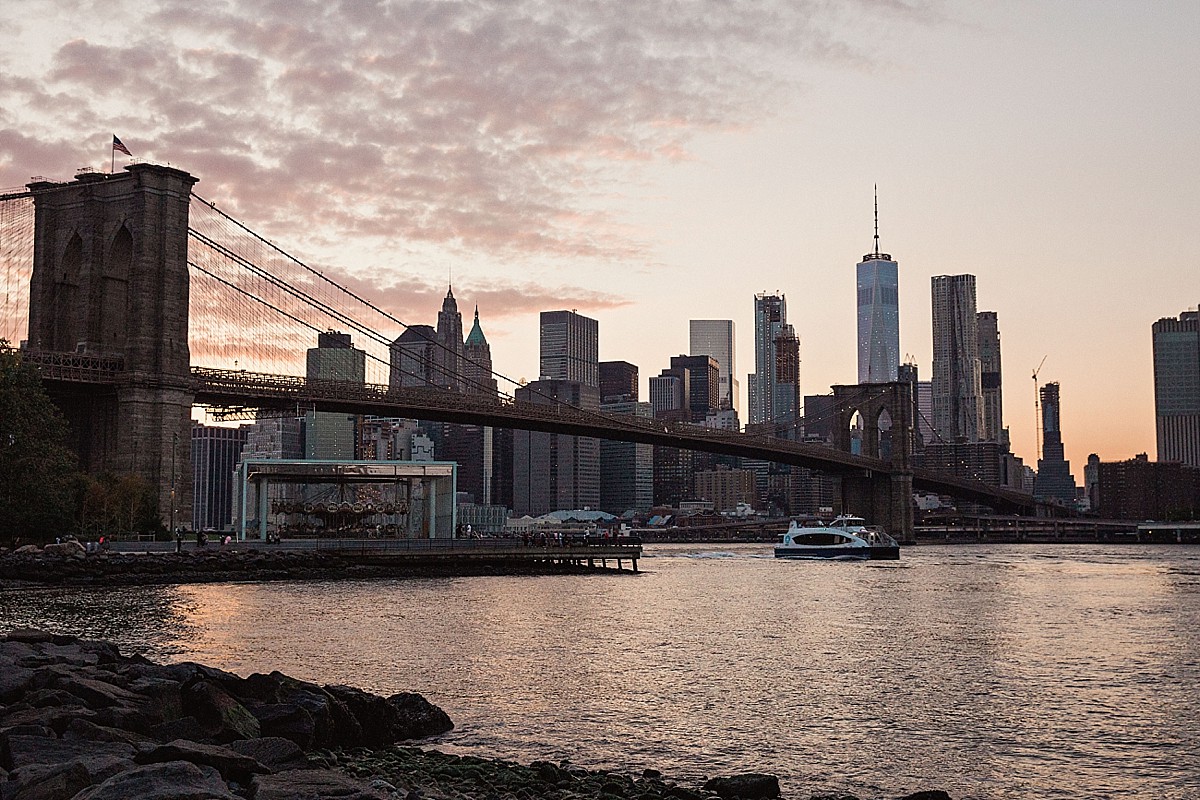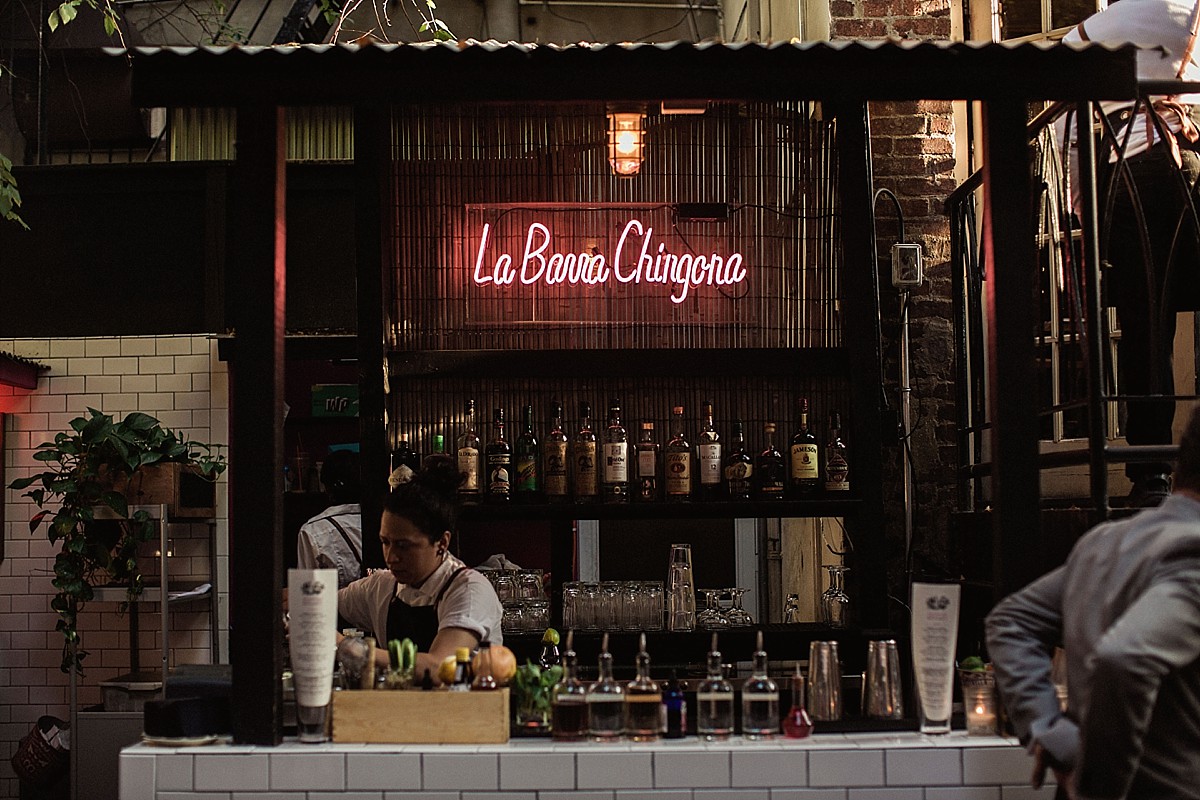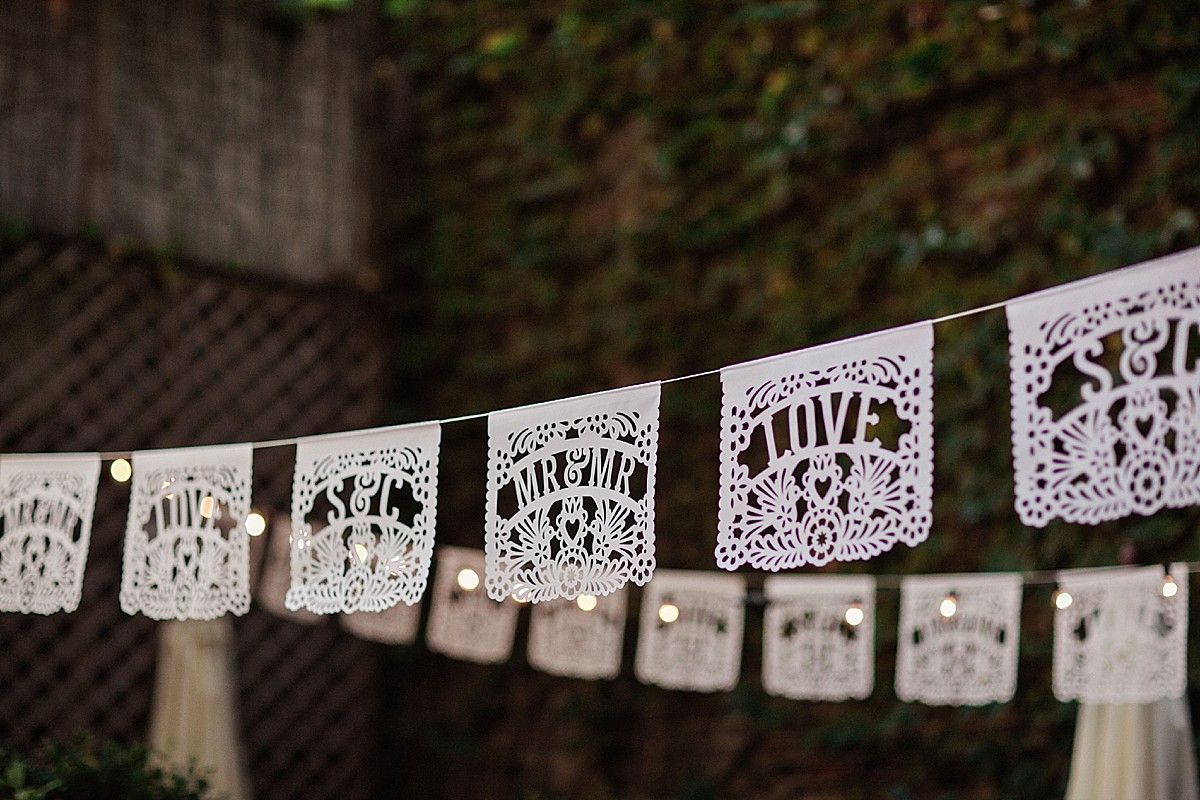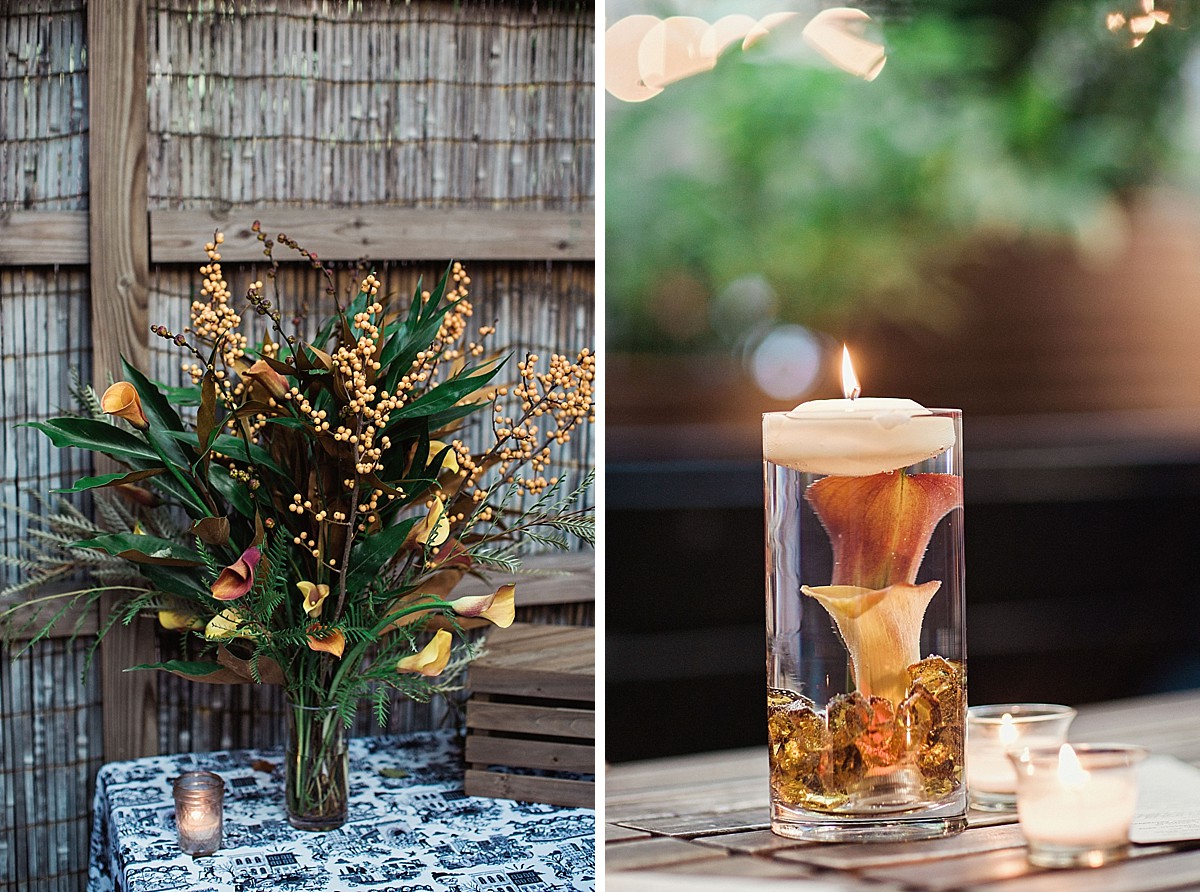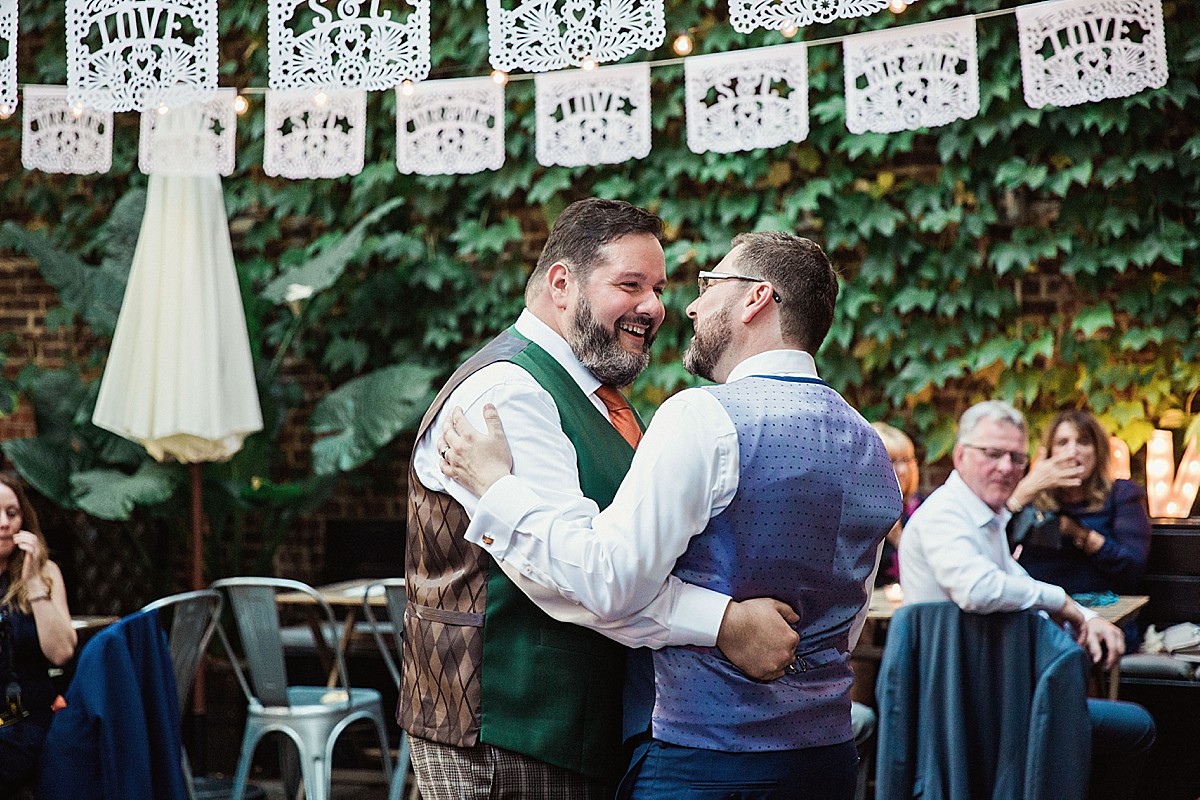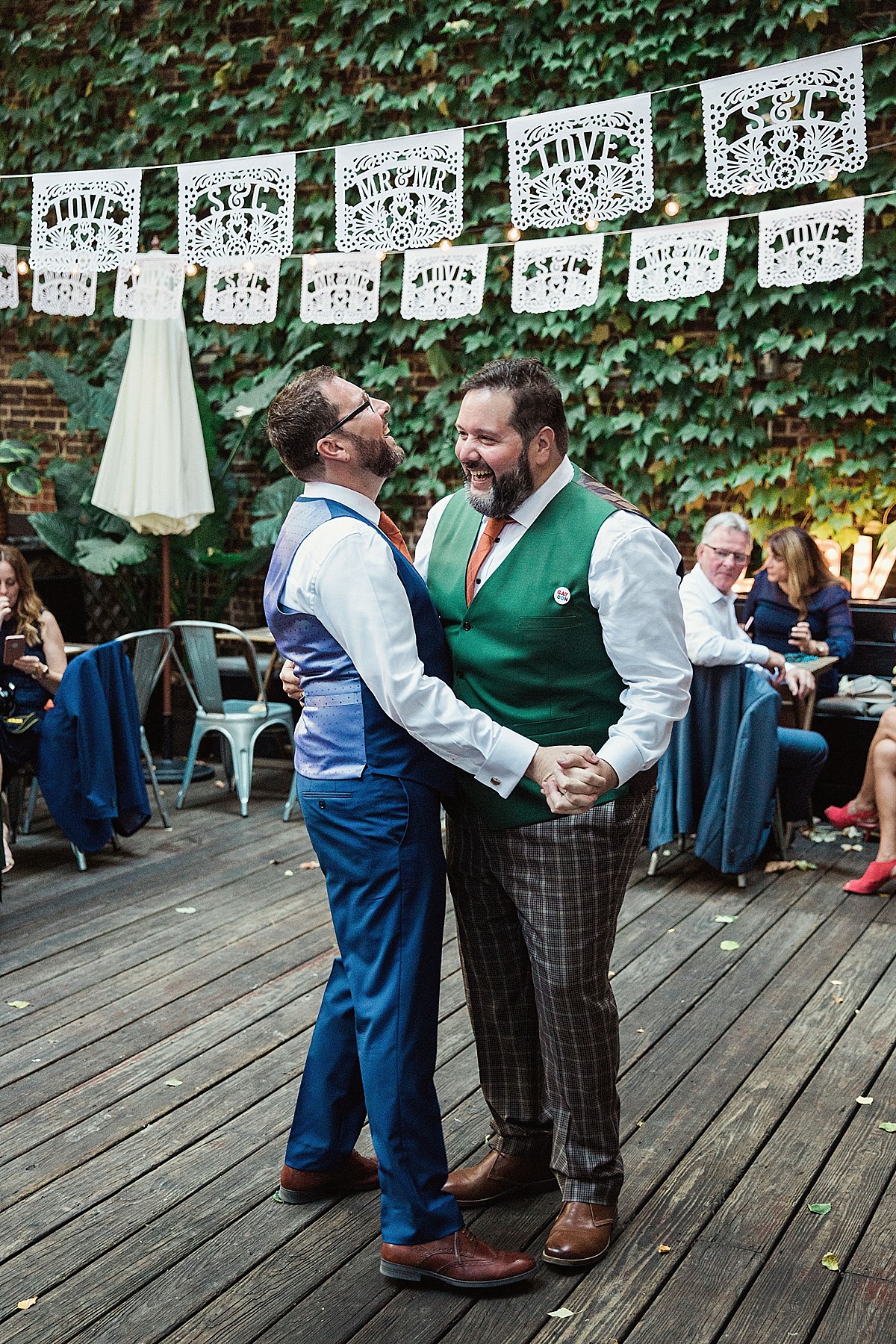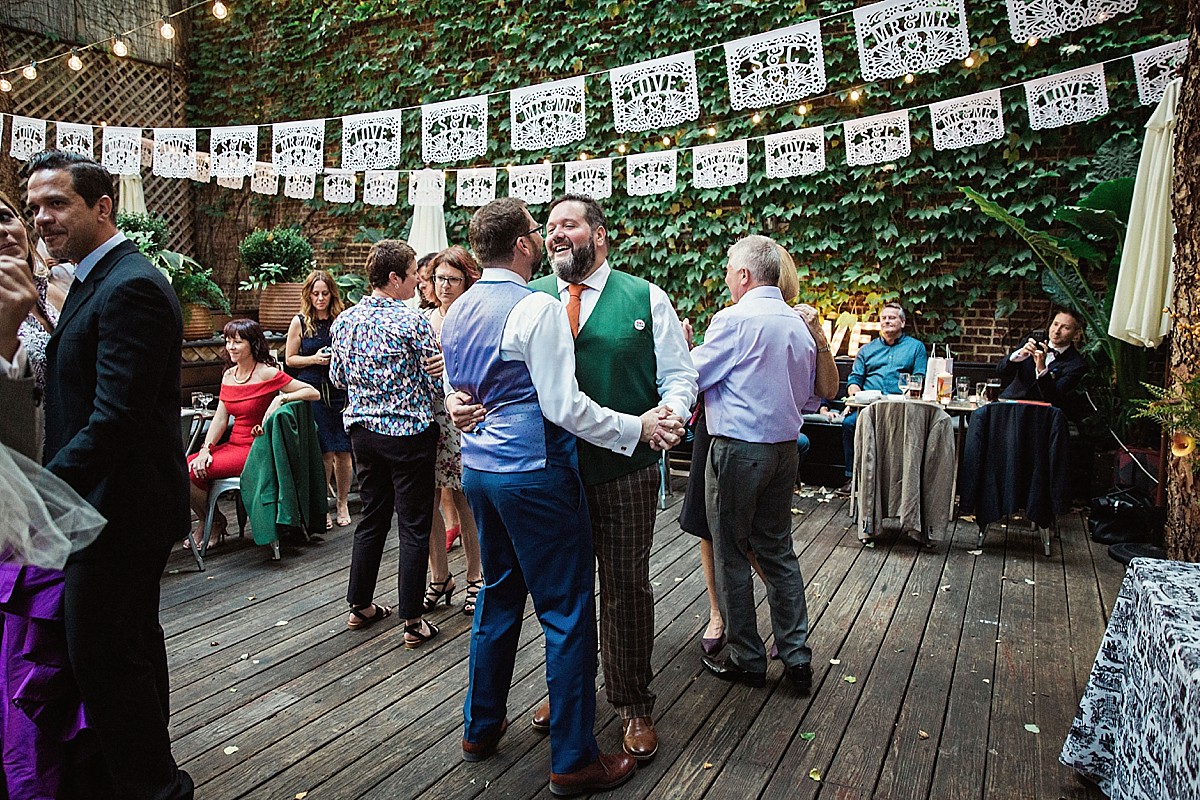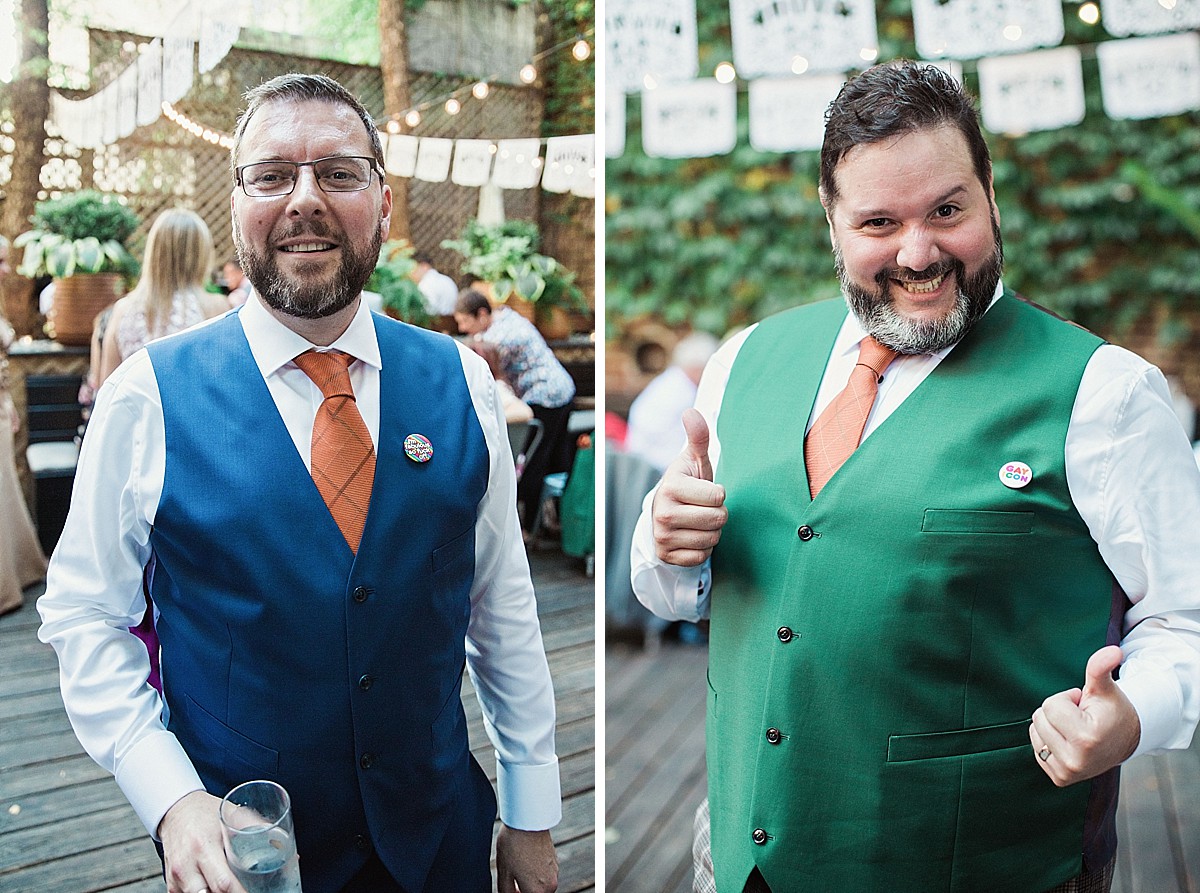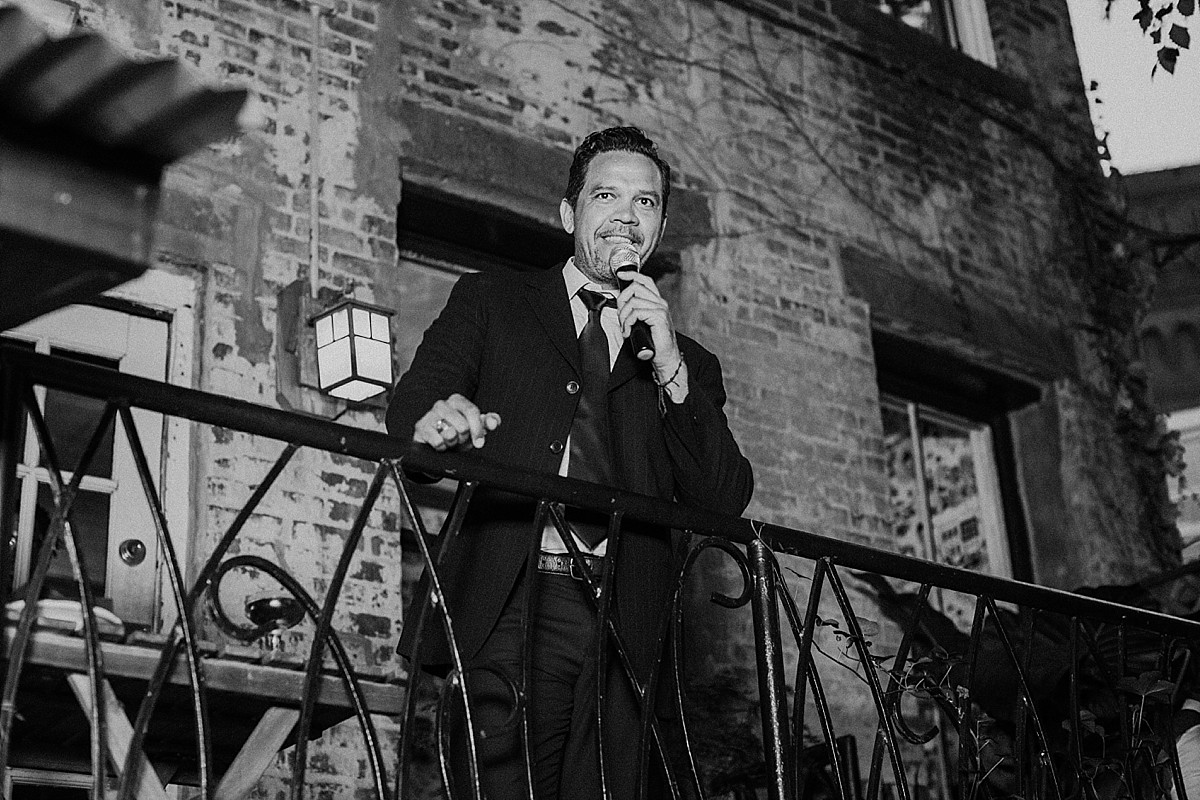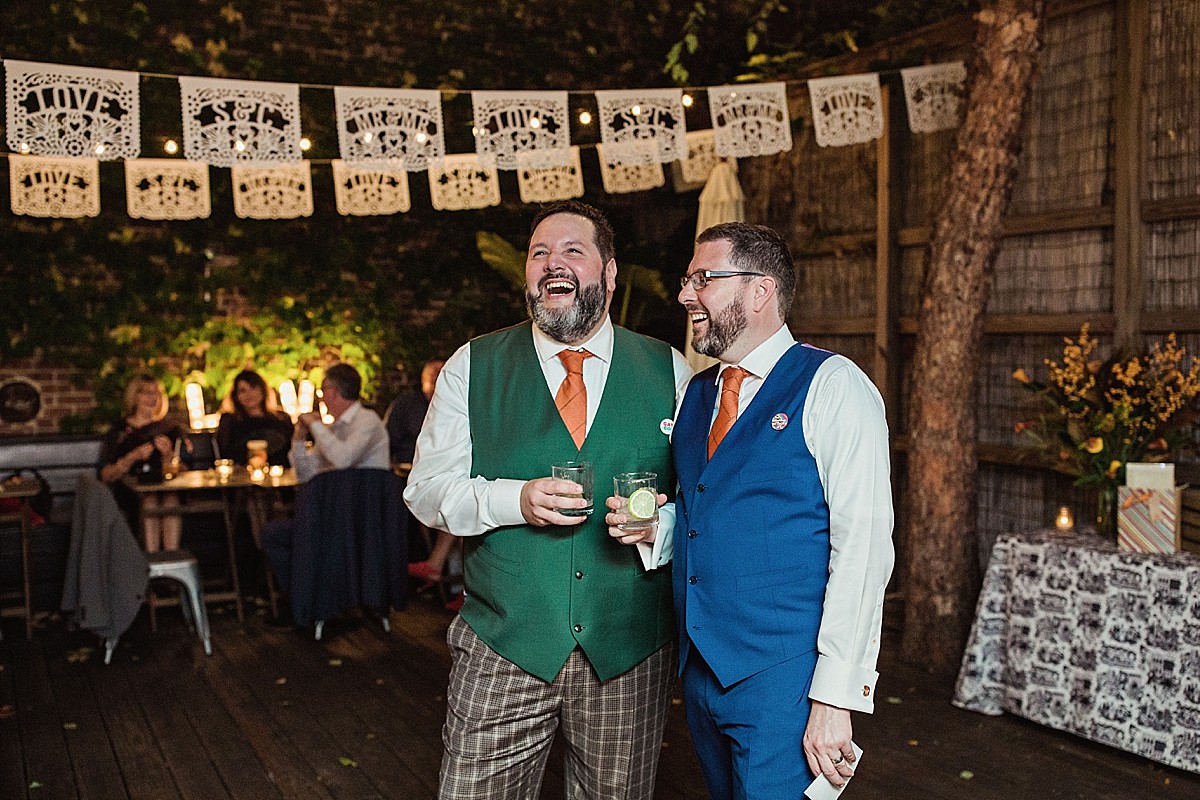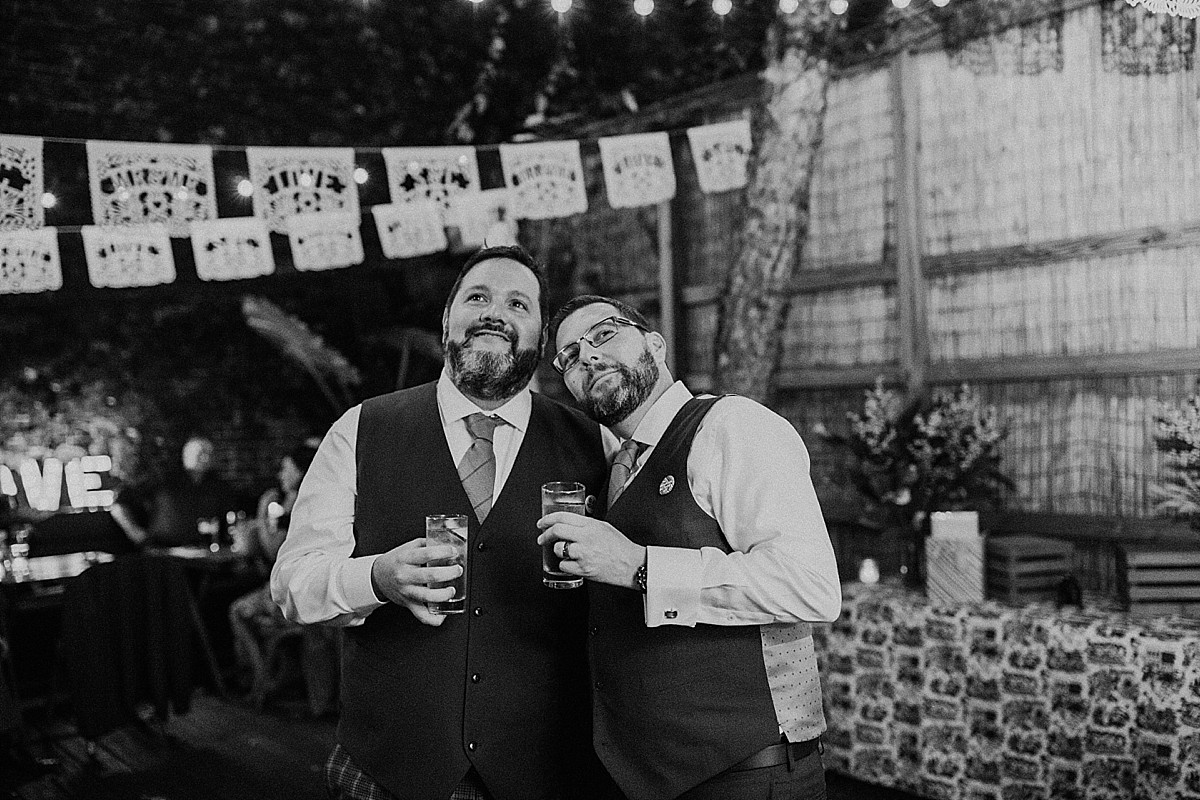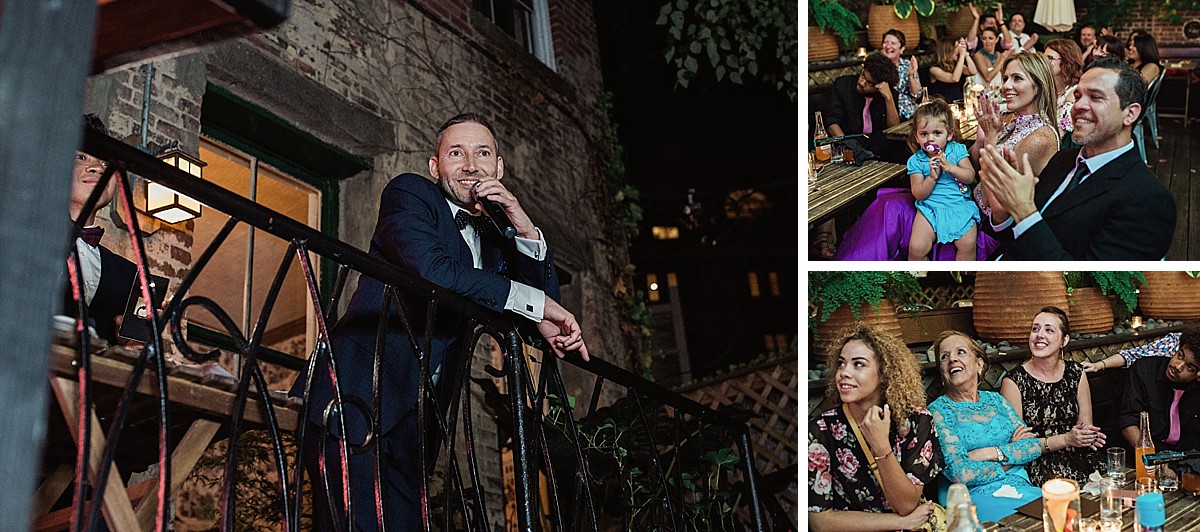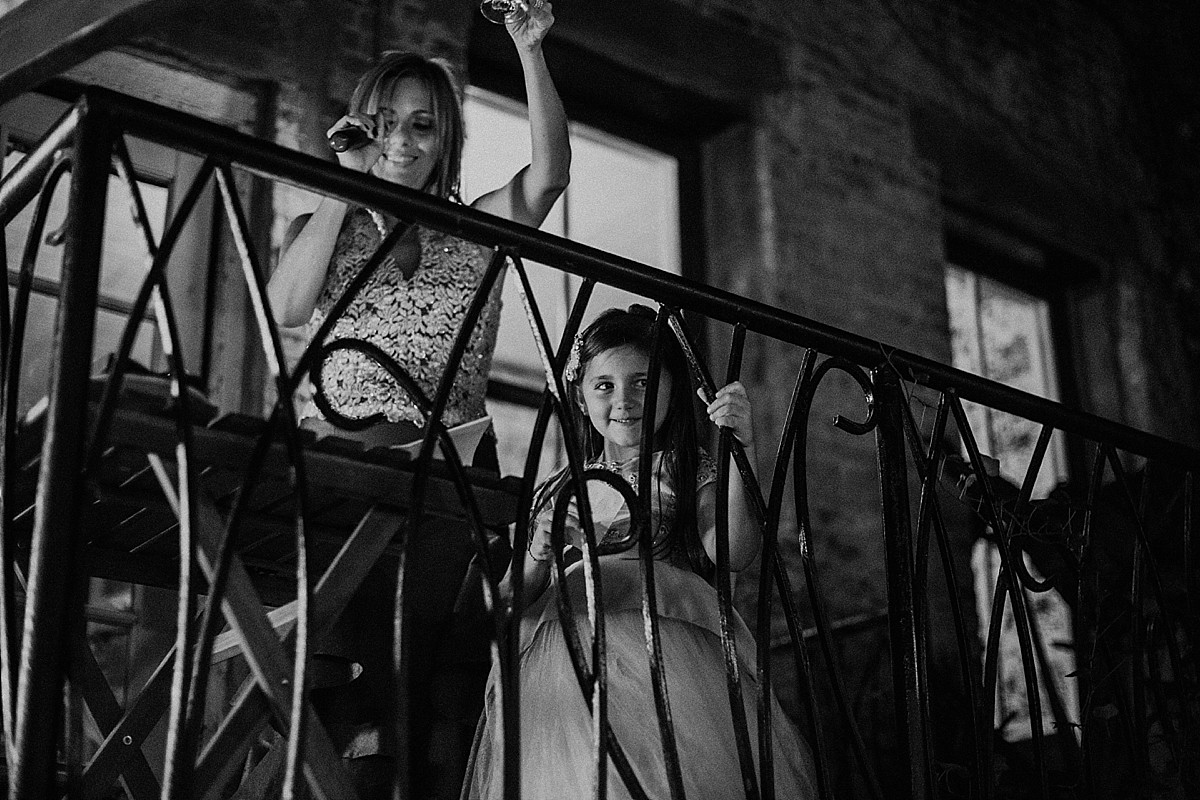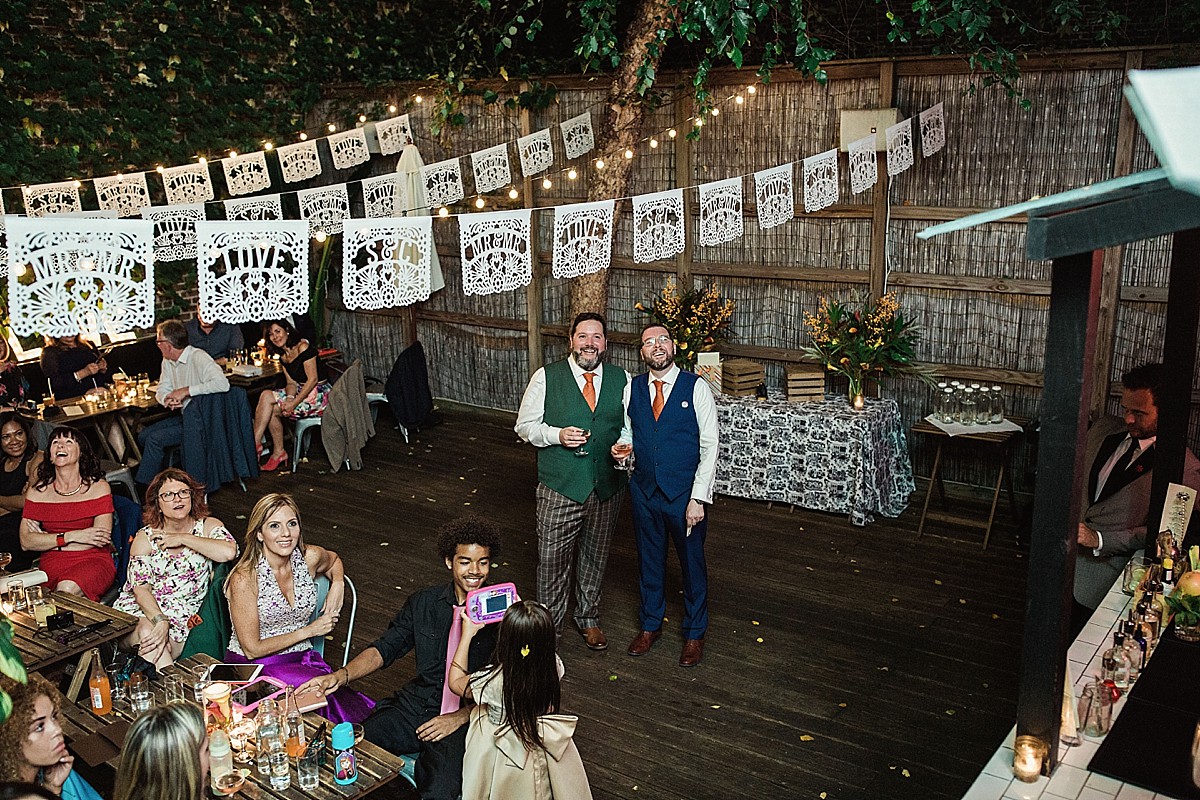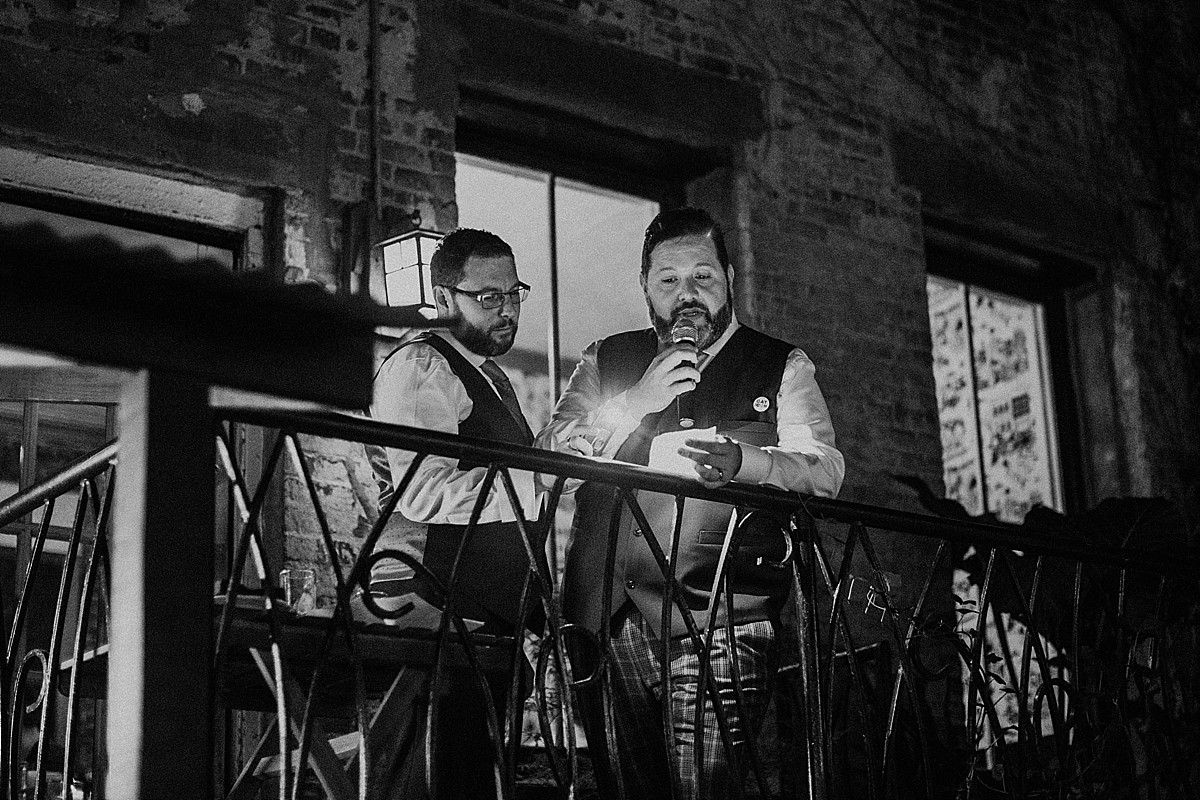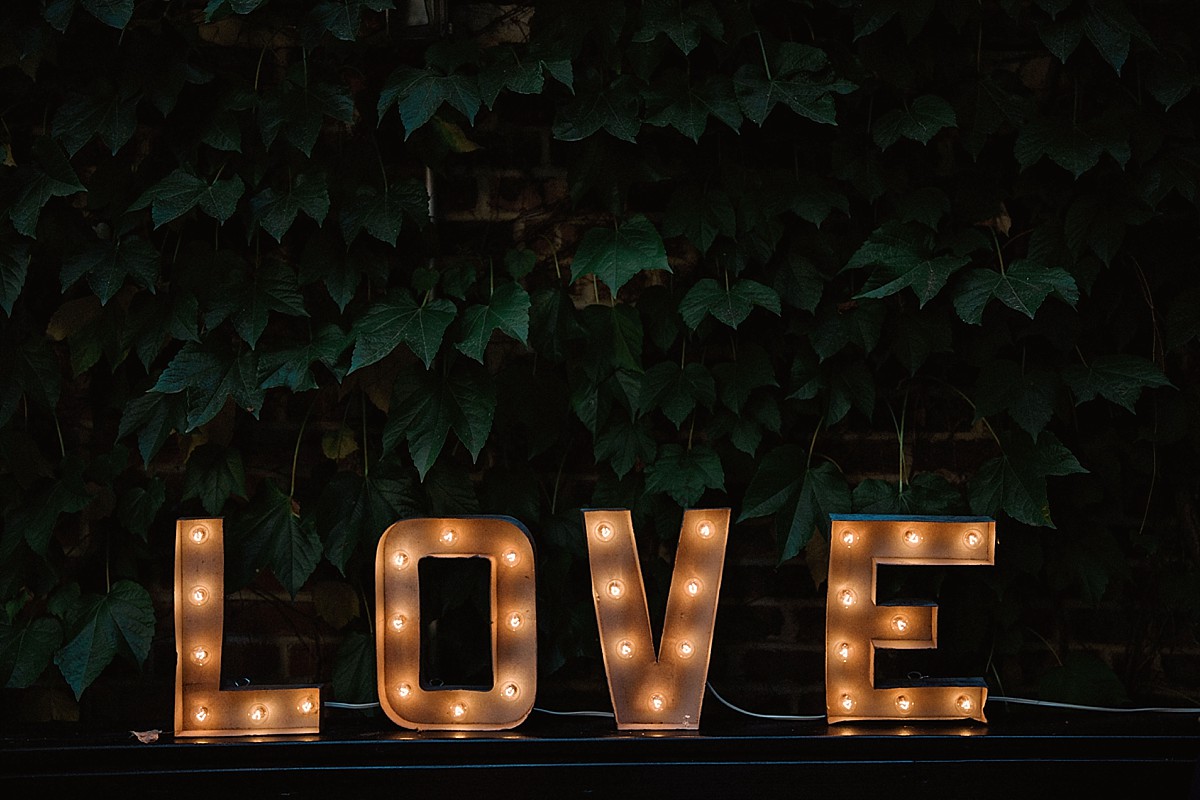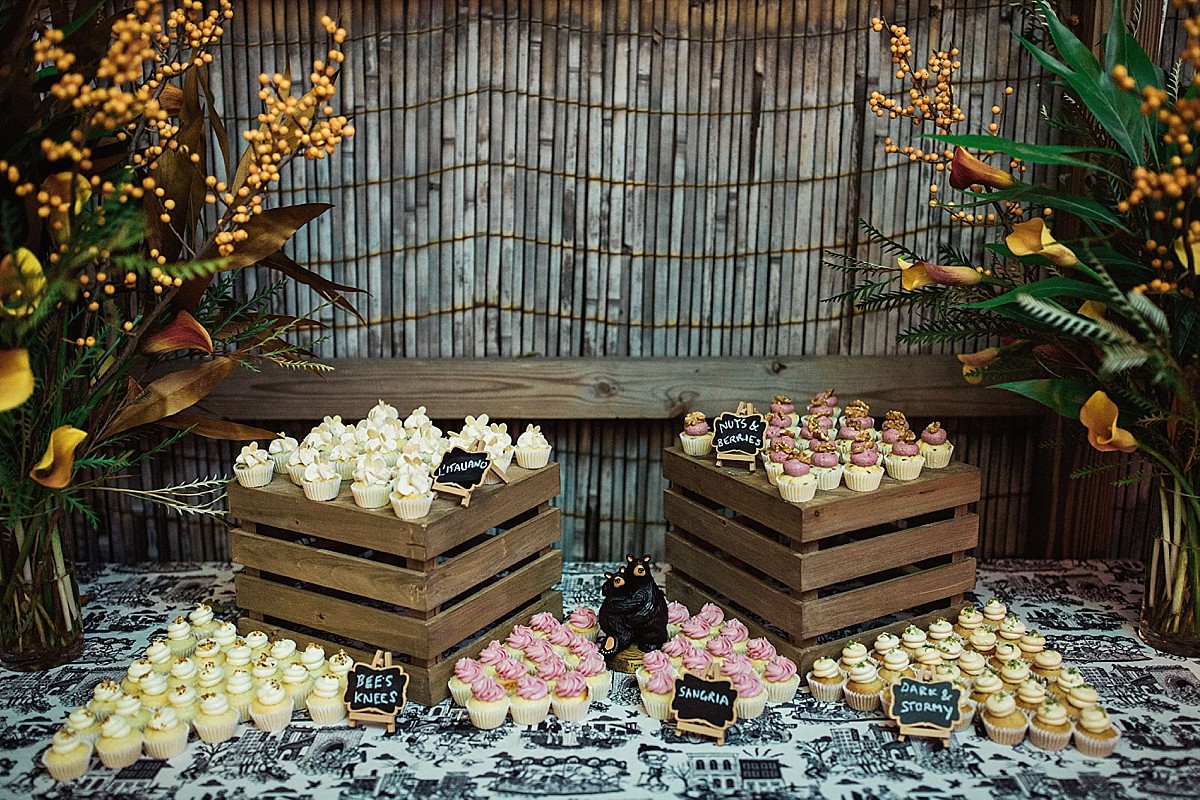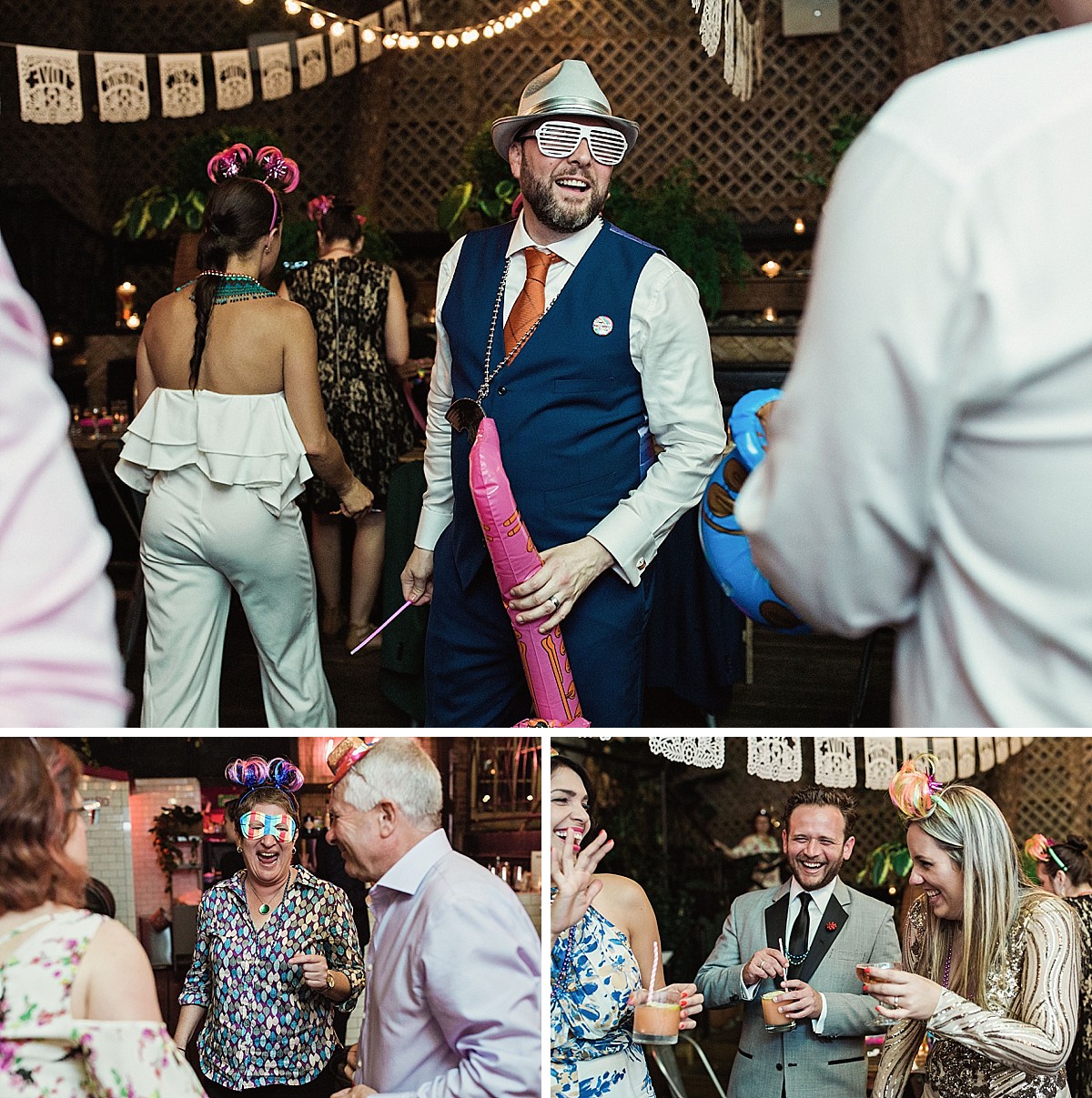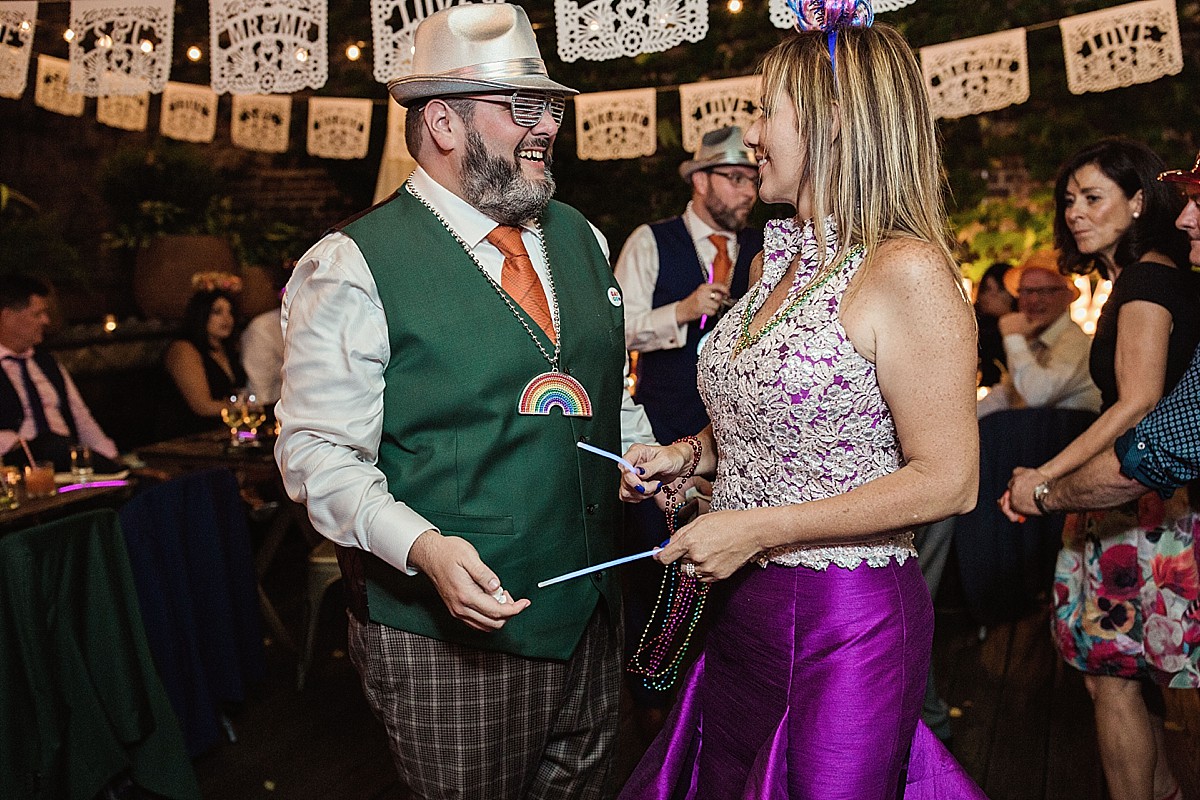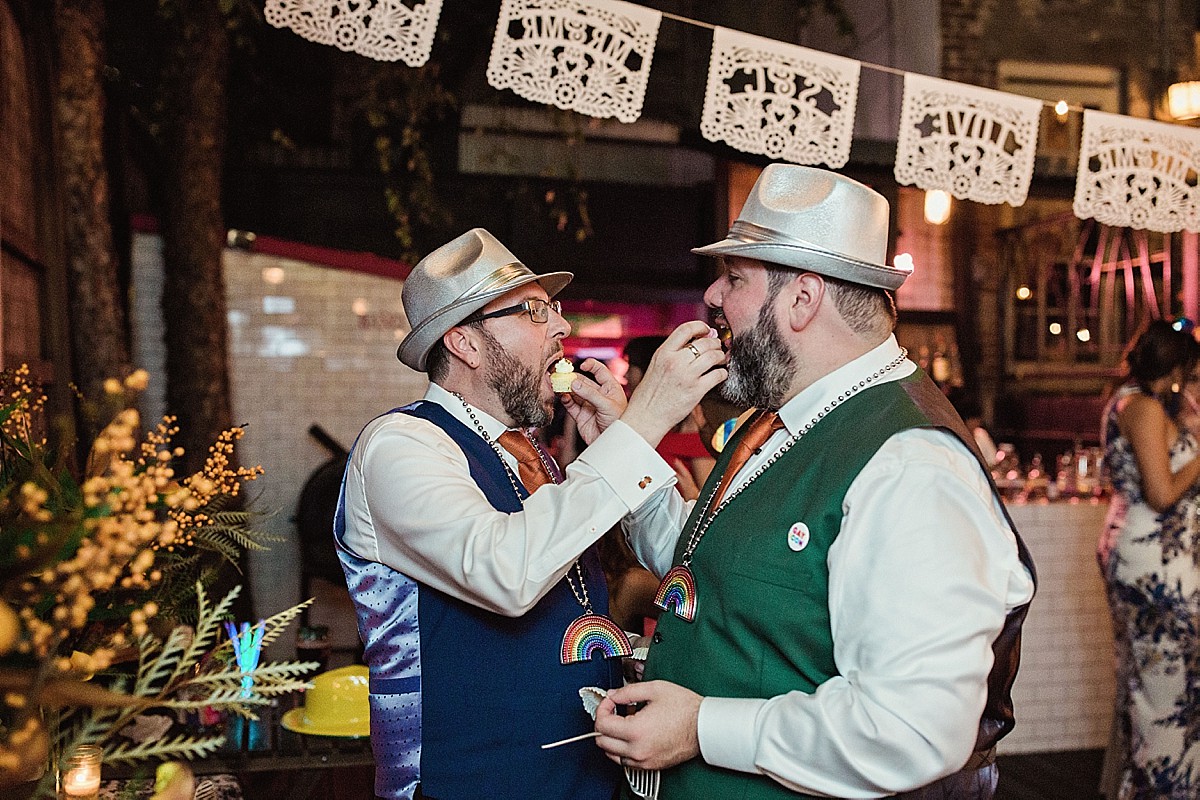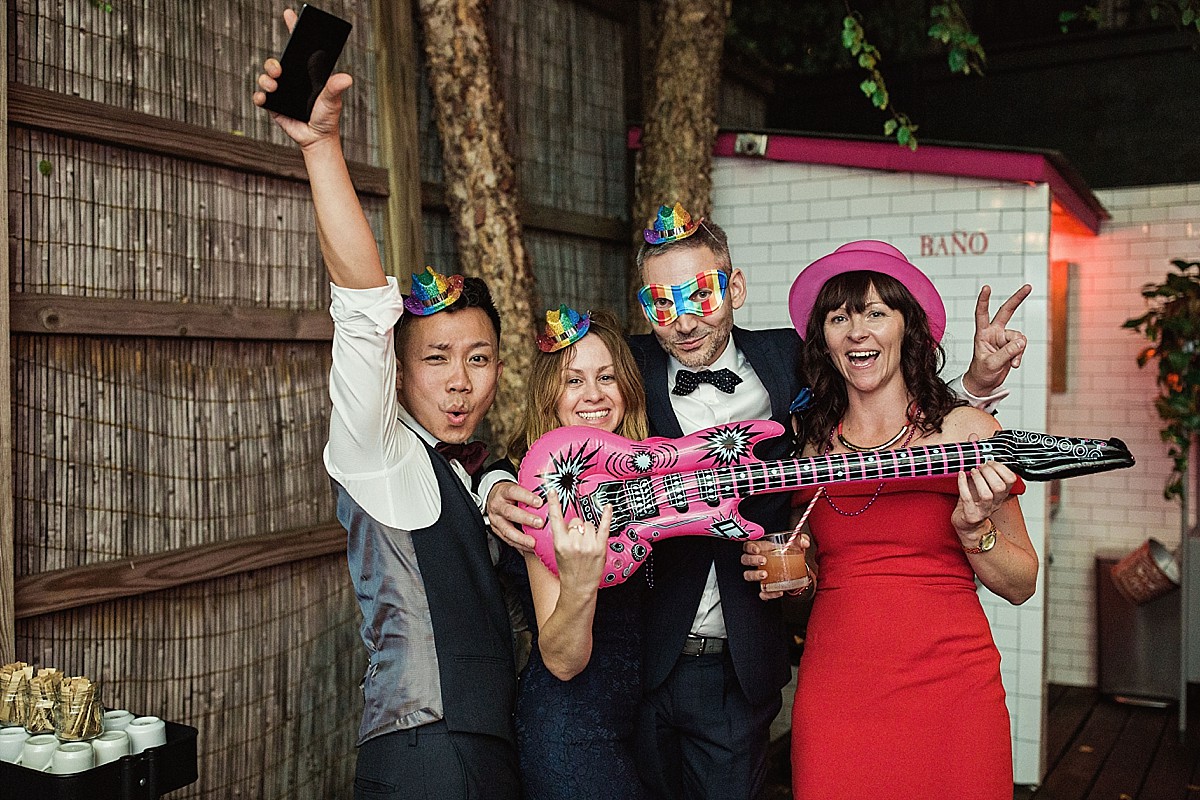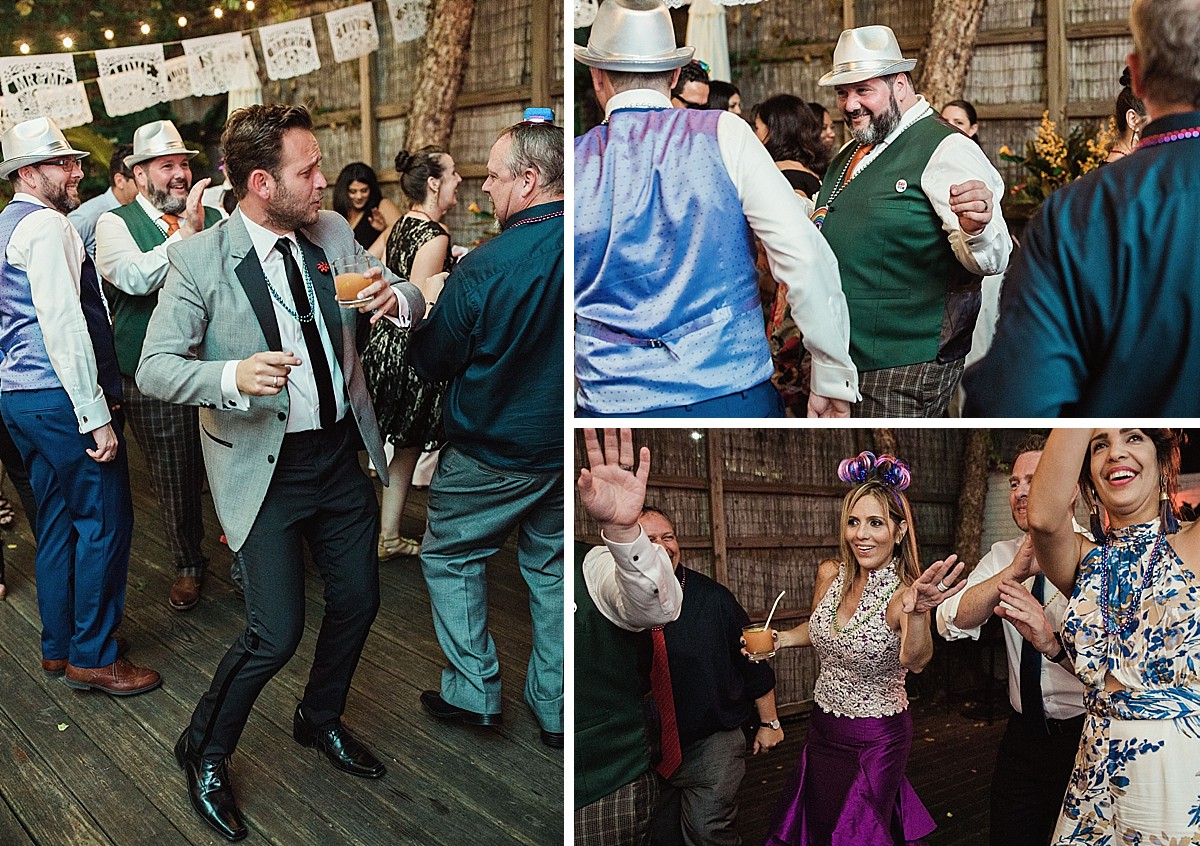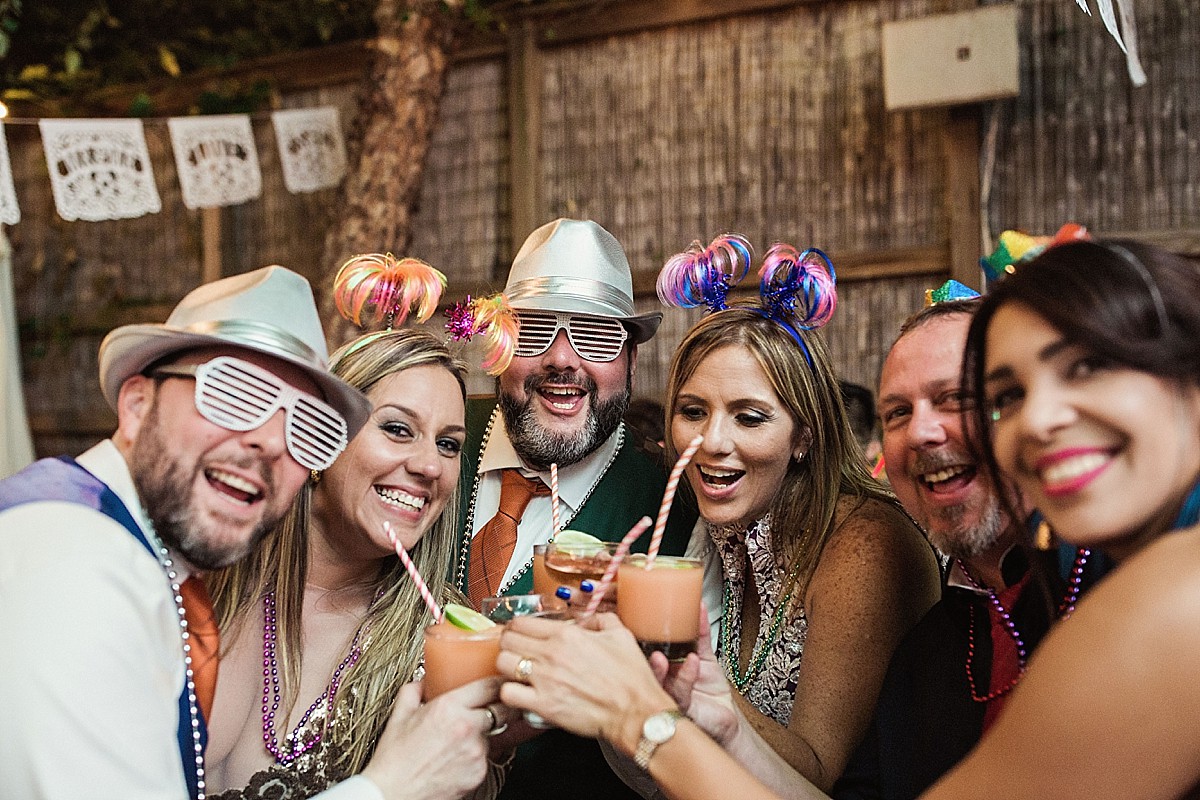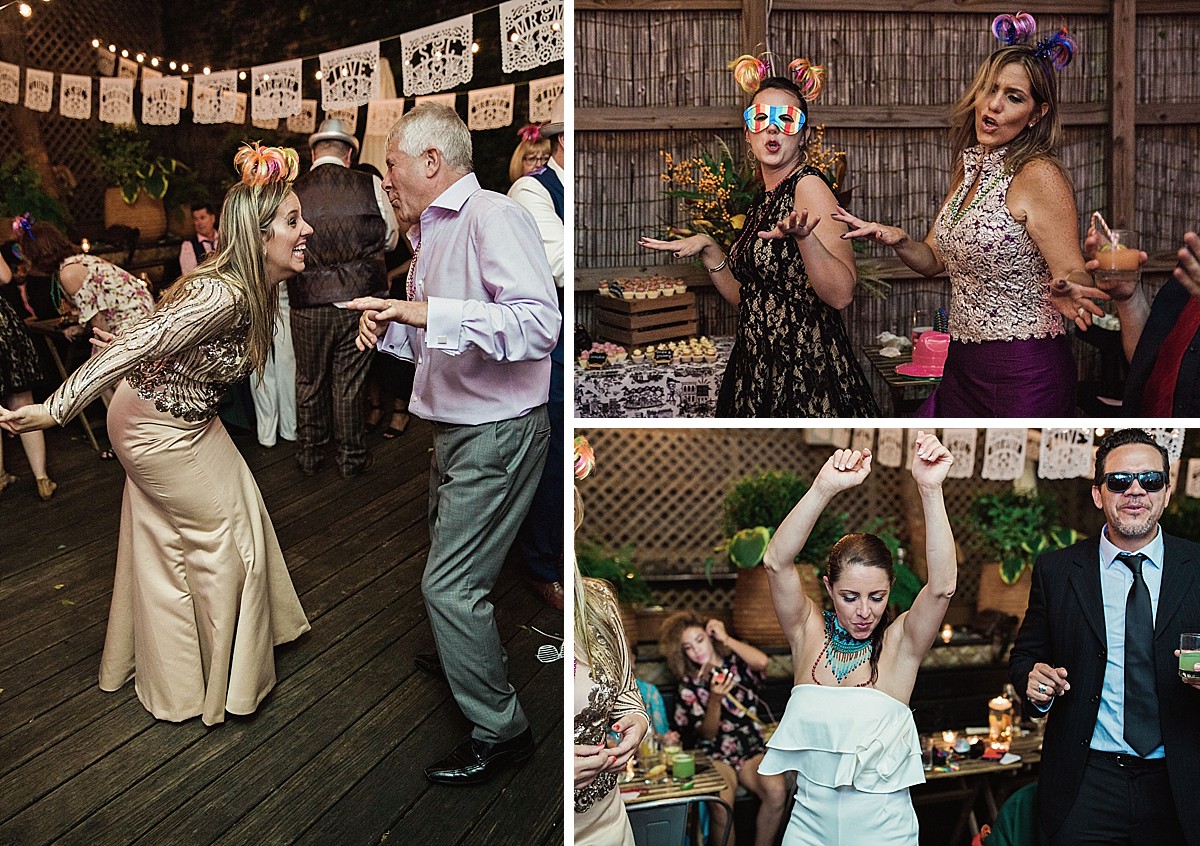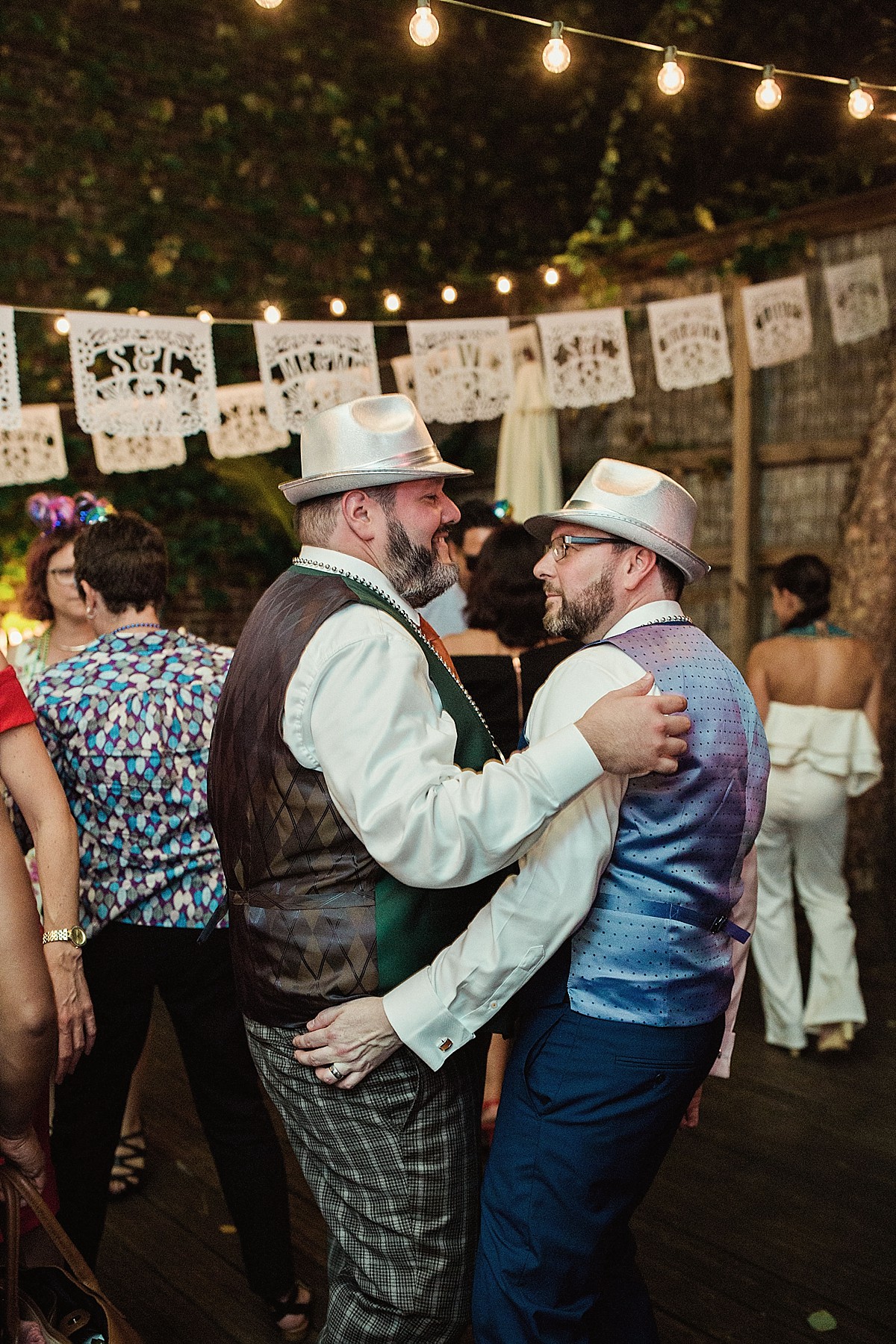 Ceremony Officiant | Once Upon a Vow • Reception + Catering | Gran Electrica