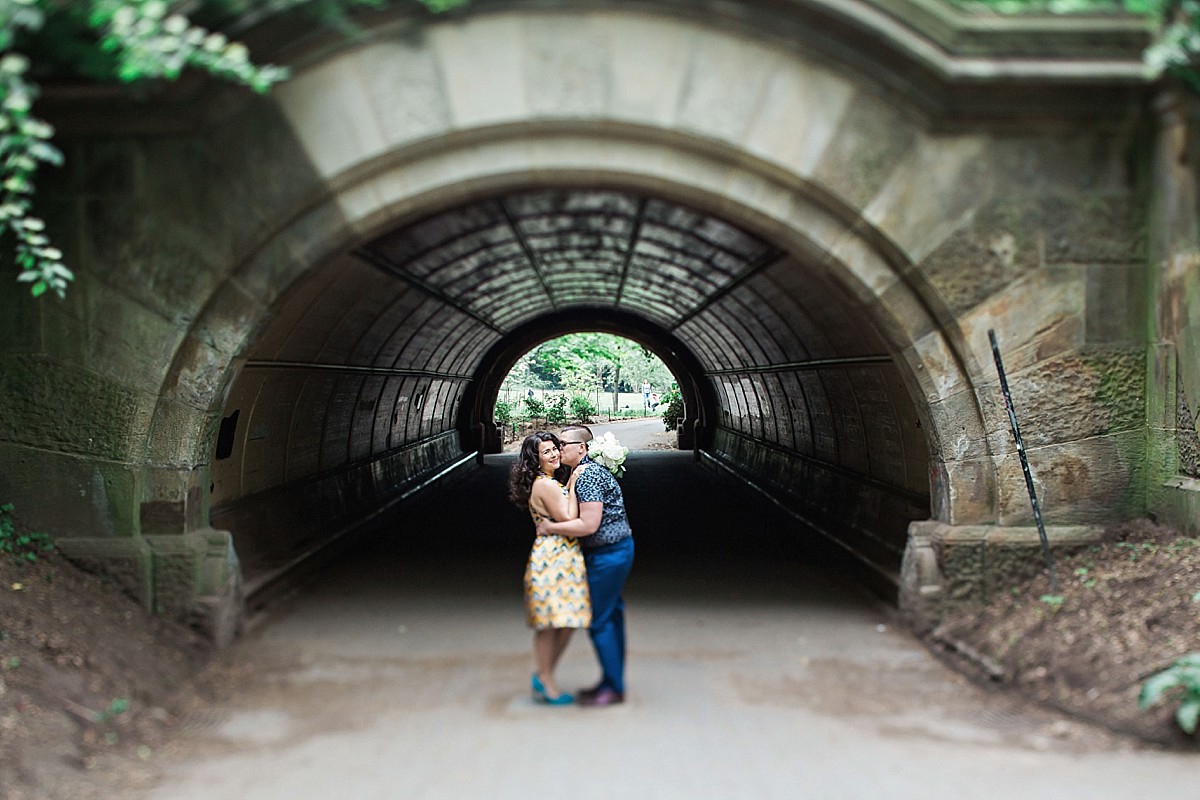 These colorful cuties are Victoria and Ashe, and their Park Slope wedding at the Brooklyn Society for Ethical Culture was one for the books. I'd never shot there before, but it was a gorgeous setting for this fun-filled day! Victoria skipped the white gown and went for a fabulous blue-and-gold number (Mad Men, anyone?) while Ashe opted for a zebra print button down and gold tie. The love emanating from these two was practically palpable as they danced in Grand Army Plaza and wandered around Prospect Park for portraits.
Their ceremony was held on the grounds of their venue beneath a gorgeous, twisting evergreen. As Vic made her way down the petal-strewn aisle, the look on Ashe's face was the sweetest. They incorporated so many personal touches to their ceremony, but my favorite was the ring warming! I loved the looks of affection on their guests faces as they held the rings and put all their good thoughts and love into them. There wasn't a dry eye on the lawn as these two exchanged rings and vows.
Of course, the reception decorations were the coolest. Handmade bunting, escort cards with crystals, mismatched ceramic salt-and-pepper shakers, and potted succulents as centerpieces – incredible! With a couple like Vic and Ashe, I knew dancing was going to be wild. Their guests broke it down almost as hard as the newlyweds. One of the highlights of the evening was watching Ashe and one of their good friends get 'down with OPP' – the pictures were priceless! I feel so lucky that I got to spend the day getting to know this fabulous couple and their loved ones, and I wish them all the happiness working with them gave me!