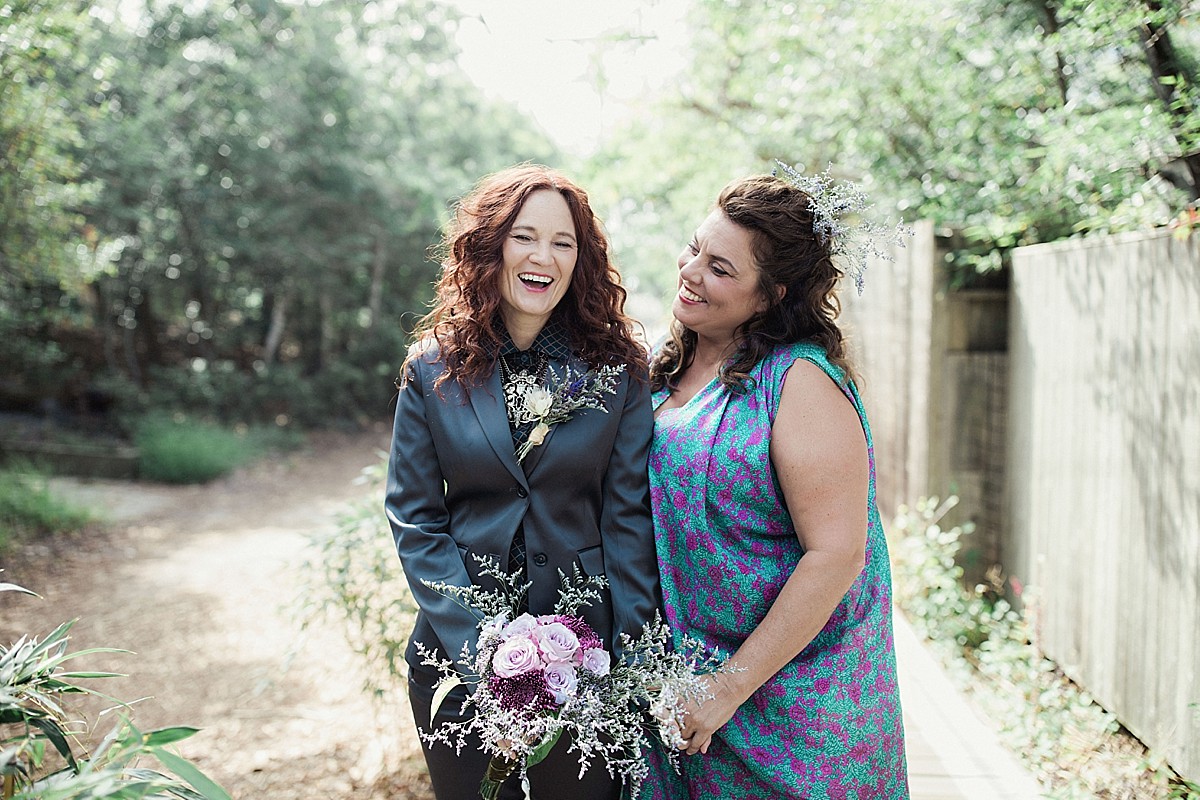 I've known Thalia and Wendy so long that they are like family, so when they asked me to photograph their Fire Island wedding, I was so happy to oblige. These two have been together for over ten years, so I knew their celebration was going to be one momentous occasion. When they told me they had rented a beachfront property for their ceremony and reception, I was ecstatic.
Thalia skipped the white gown for a colorful dress perfect for a beach wedding, and Wendy opted for a rad suit with boots. Their first look was presided over by Yoshi, their beloved poodle. We headed to the beach from there for some of my favorite photos of the day. The cloudy day and the surf and sand made for some seriously beautiful atmosphere. Later, under a canopy held up by four of their loved ones, these two exchanged vows and sealed it with a kiss. It was magical.
The party that followed was so much fun. Since I was partly a guest, it was easy to get wrapped up in the energy of the evening. The speeches reminded me of what a beautiful community these two have built around themselves. With multiple cakes and a poolside dance party, everyone there had a blast. It was such an honor to photograph these two and their love. I'm so glad I got to be a part of their day. So much love to these two!