When Leah and Brendan told me they were getting married at a summer camp, I was immediately on board. I spent my summers during my teenage years as a camp counselor in Sullivan County, developing a deep love for cabins, bonfires, and, of course, roasting marshmallows. When they added in "upstate", I was pretty much like "hire me, please!"
It turns out these two decided to tie the knot a little more upstate than where I live, but getting to visit the crazy beautiful Point o' Pines campground on Bryant Lake in the Adirondacks was so worth the drive. Their wedding day dawned drizzle and gray, but that somehow made the mountains and lake even more beautiful. The bride and groom got into their finest in some of the cabins usually reserved for campers and got their first glimpse of each other on the grounds. From posing in the early fall foliage to rowing across the lake for a kiss, those portraits were an absolute blast.
Despite the weather, they went forward with their plans to marry outside in front of the lake. When it downpoured just a few minutes before the guests arrived, the whole staff went to work drying the seats and getting the space ready again once the rain had passed. Luckily, the rain held off for the ceremony and we were treated to some beautiful gray skies as Leah and Brendan exchanged vows and Brendan's twin brother made it official.
Their vintage summer camp vibes carried all the way through to their reception, in a huge hall full of mounted deer heads and boats that could also easily have been a camp mess hall. After hours of delicious food, toasts, and some crazy dance moves, the newlyweds and their guests headed out to the beach for a bonfire. In fact, some of the guests even carried the bride. The night ended as all good nights at camp do; in the moonlight, snacking on s'mores and listening to friends play the mandolin and violin.
I felt like one seriously lucky photographer that day. This gorgeous couple were the perfect folks to end my summer season with. Cheers to Leah and Brendan!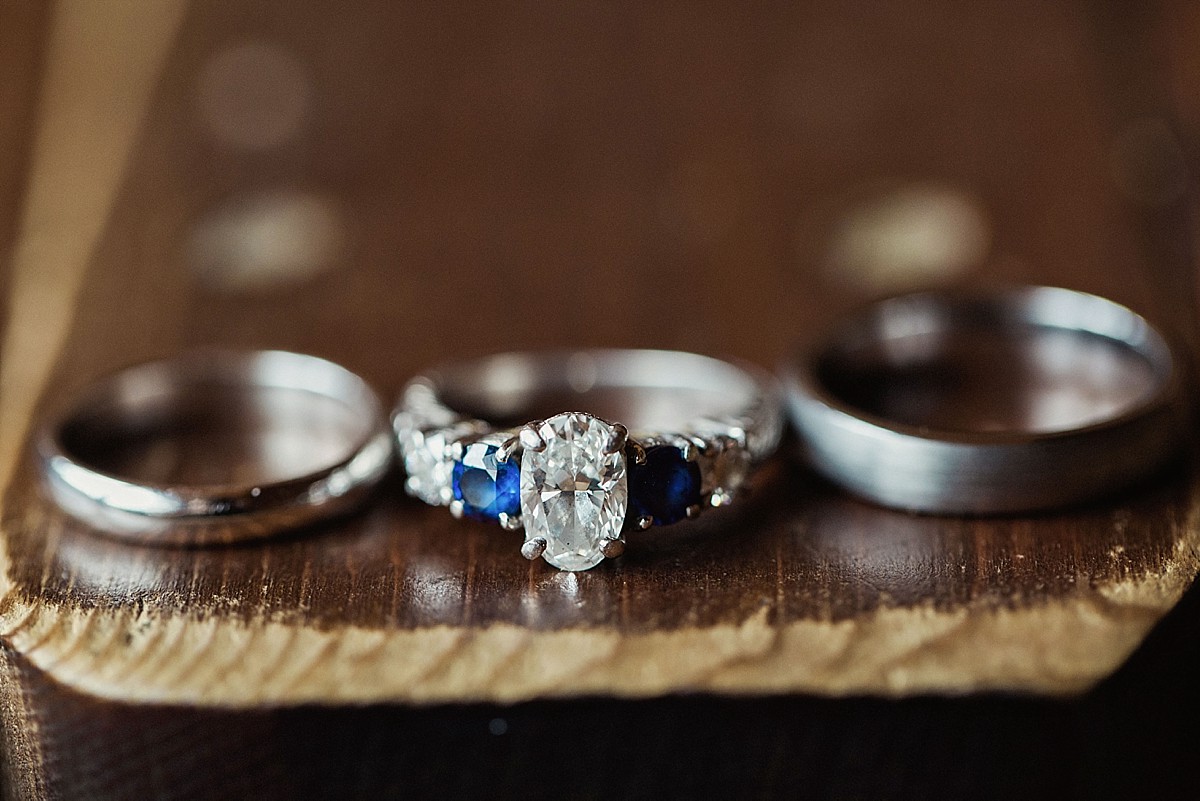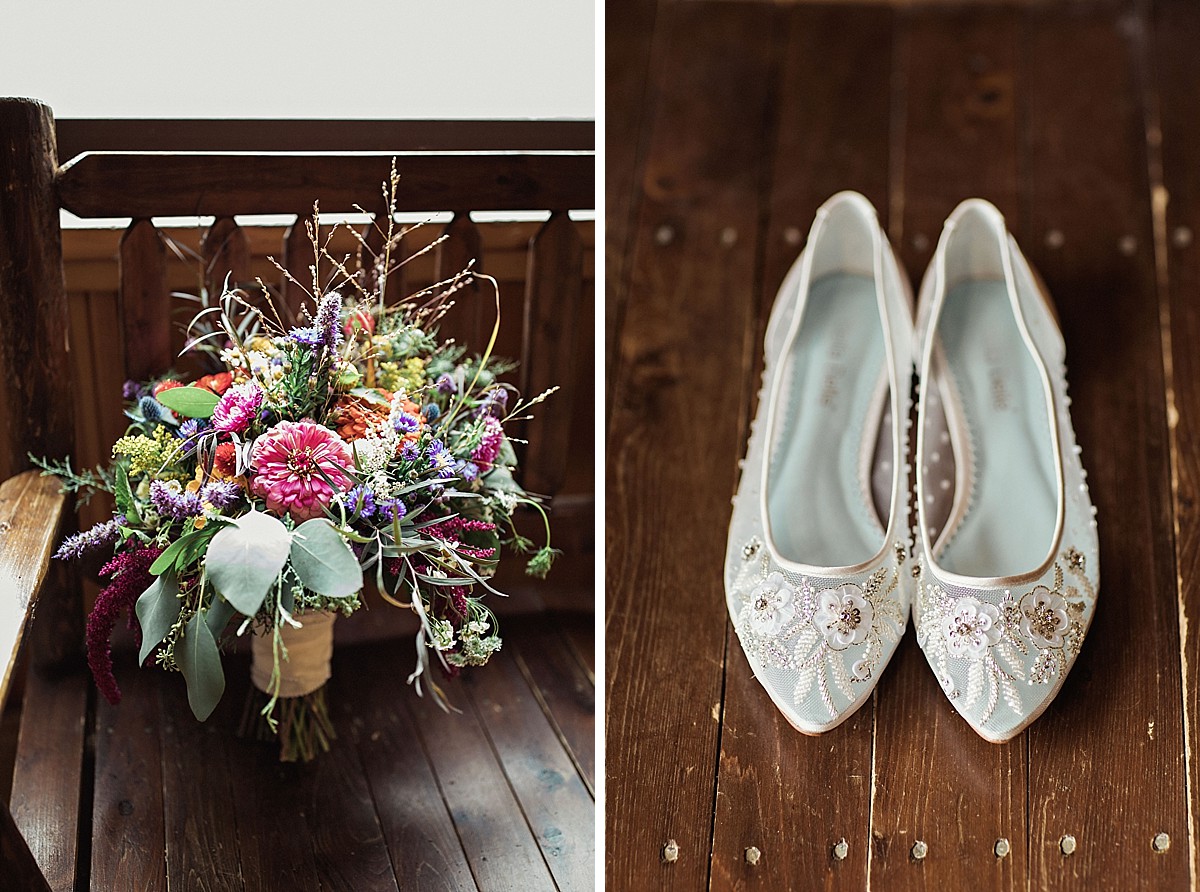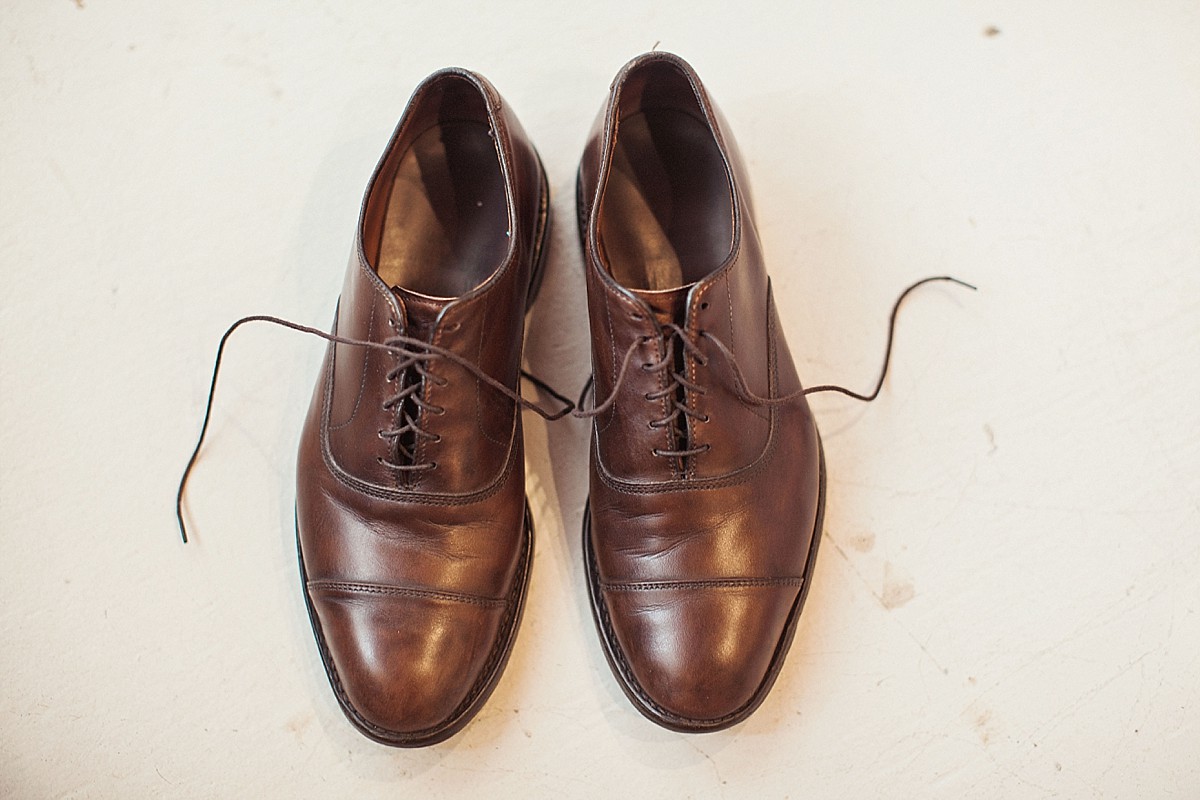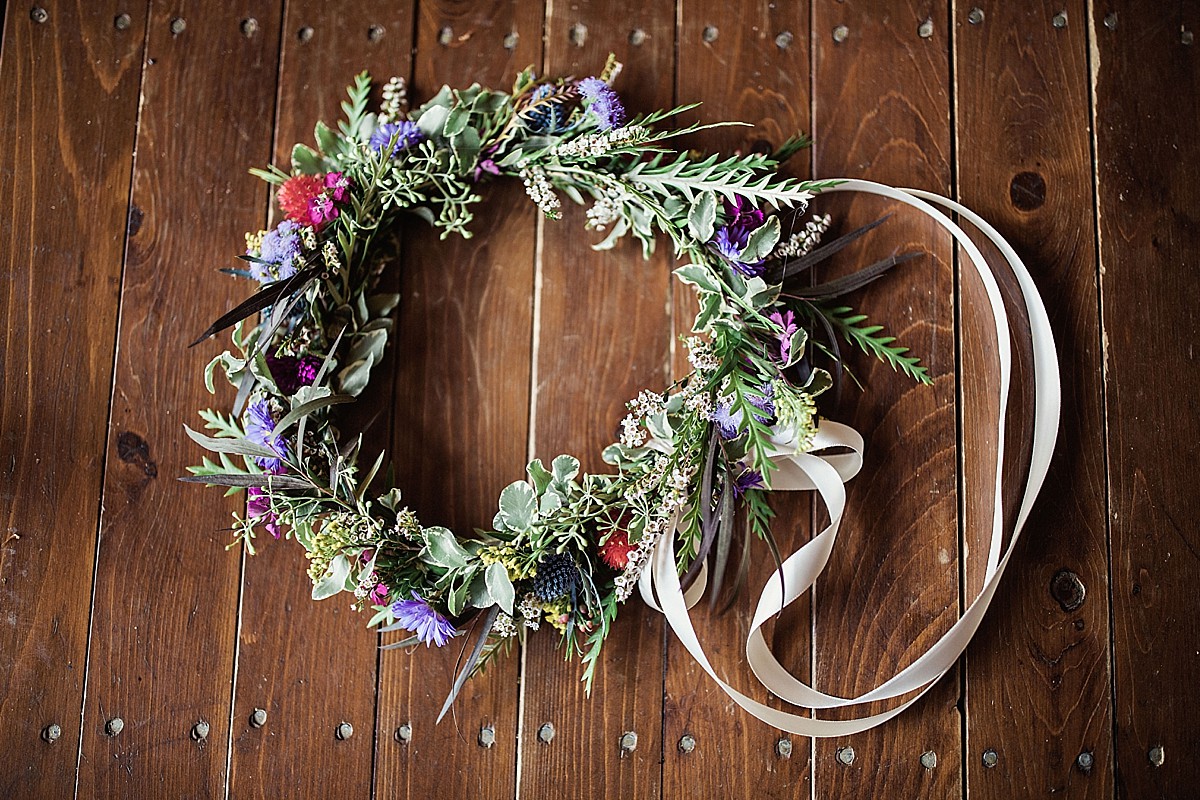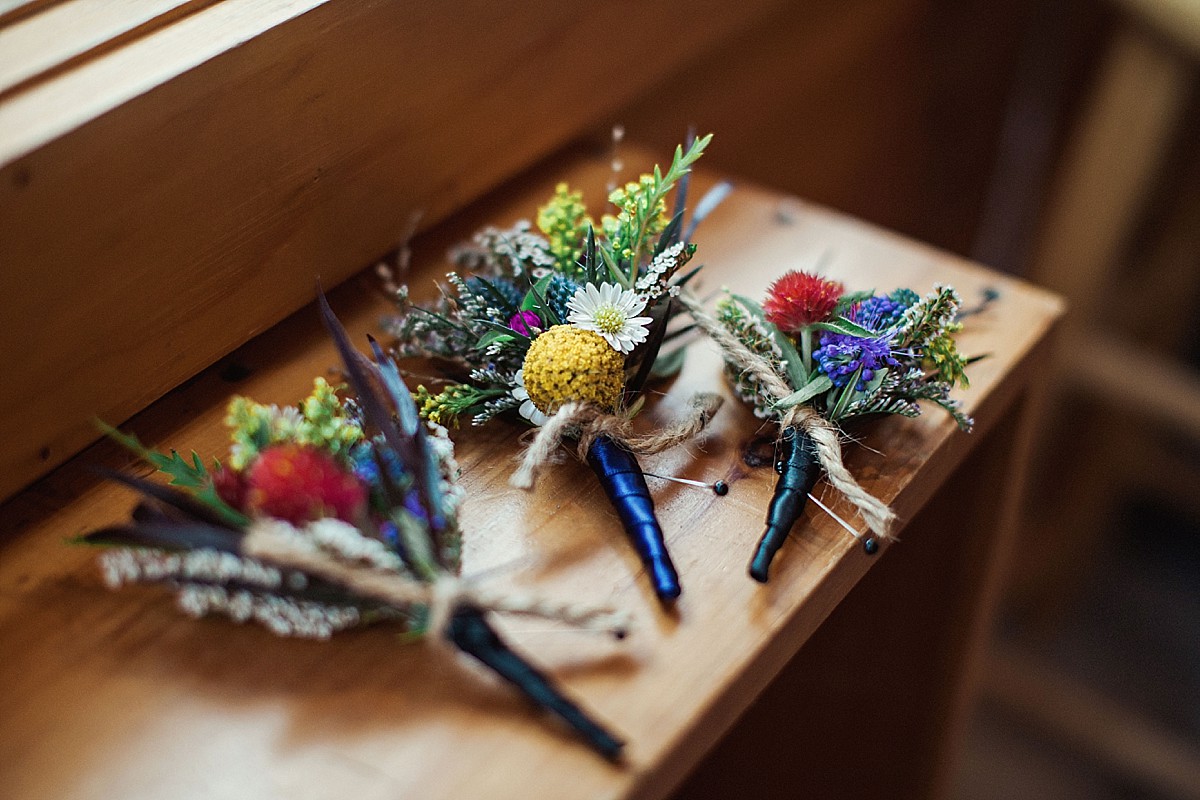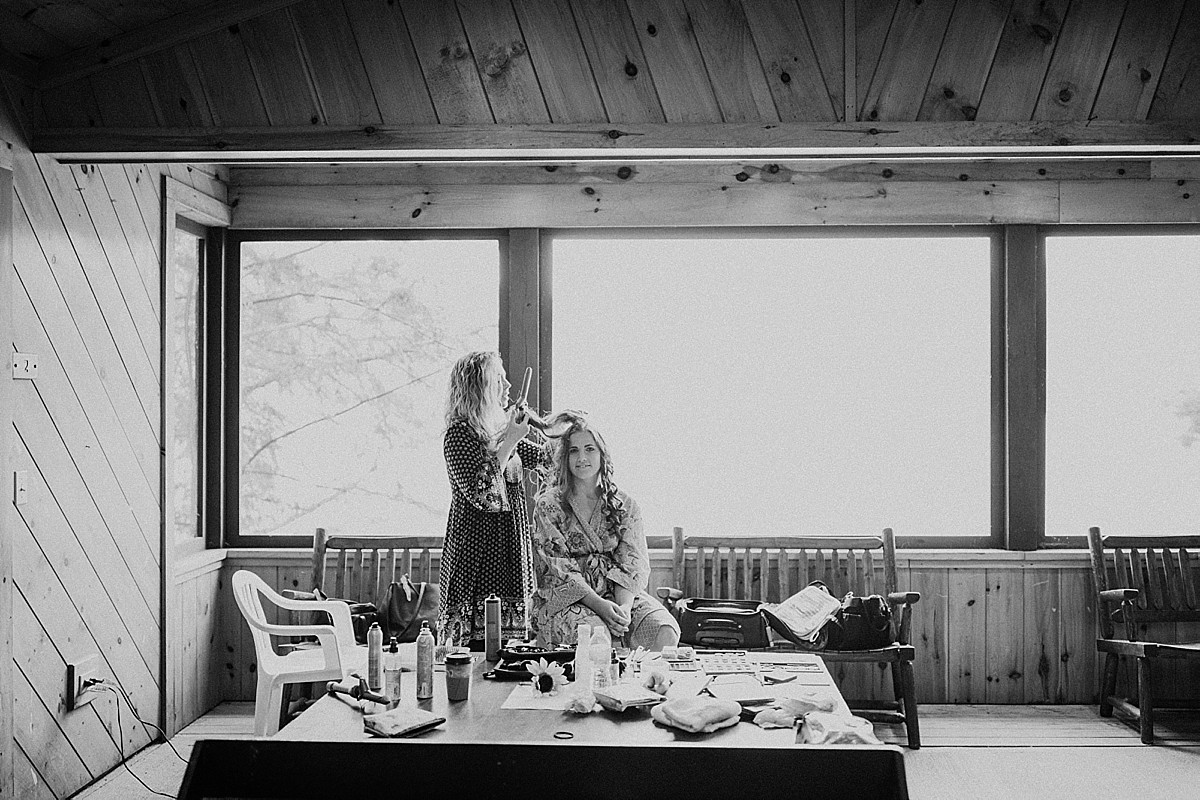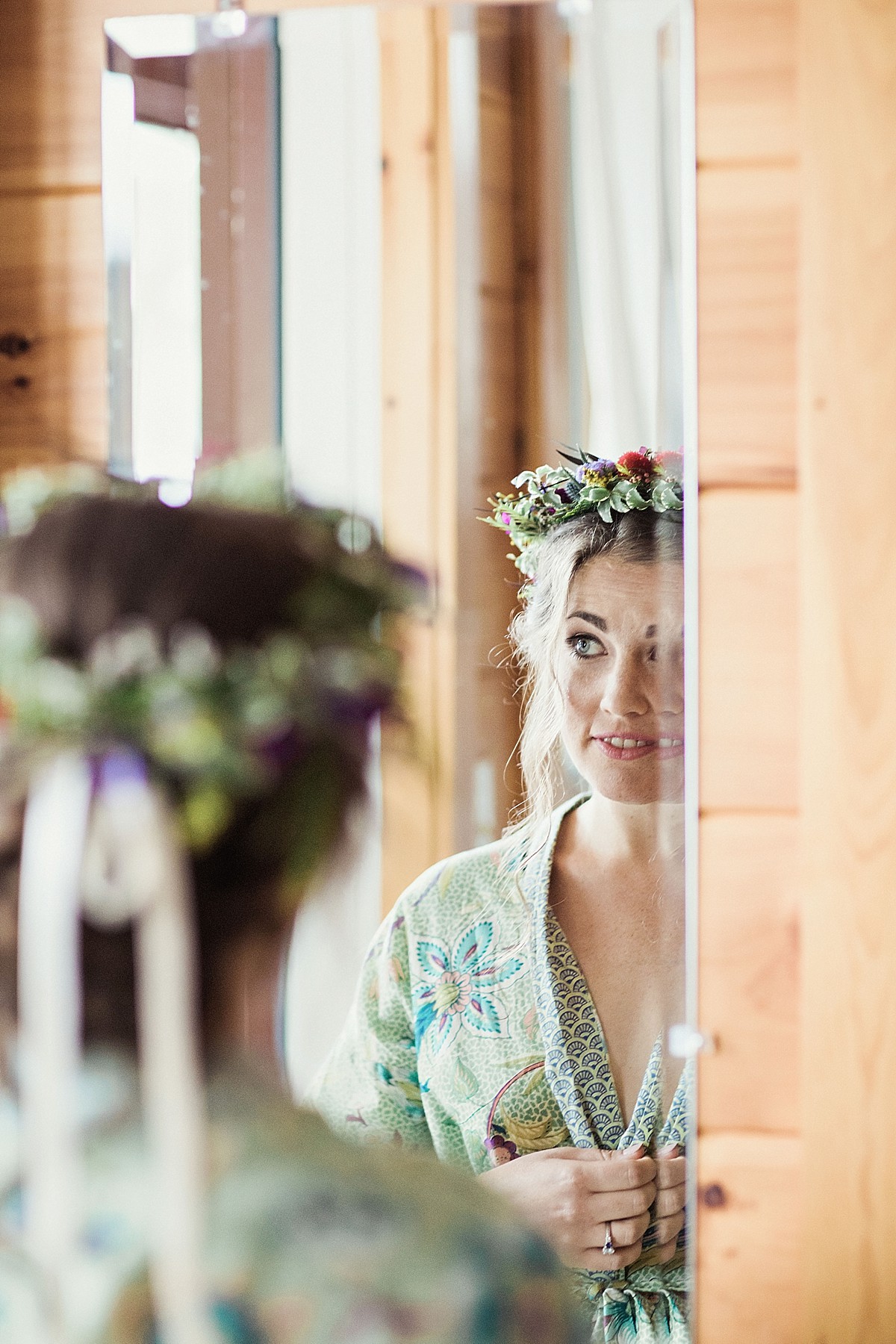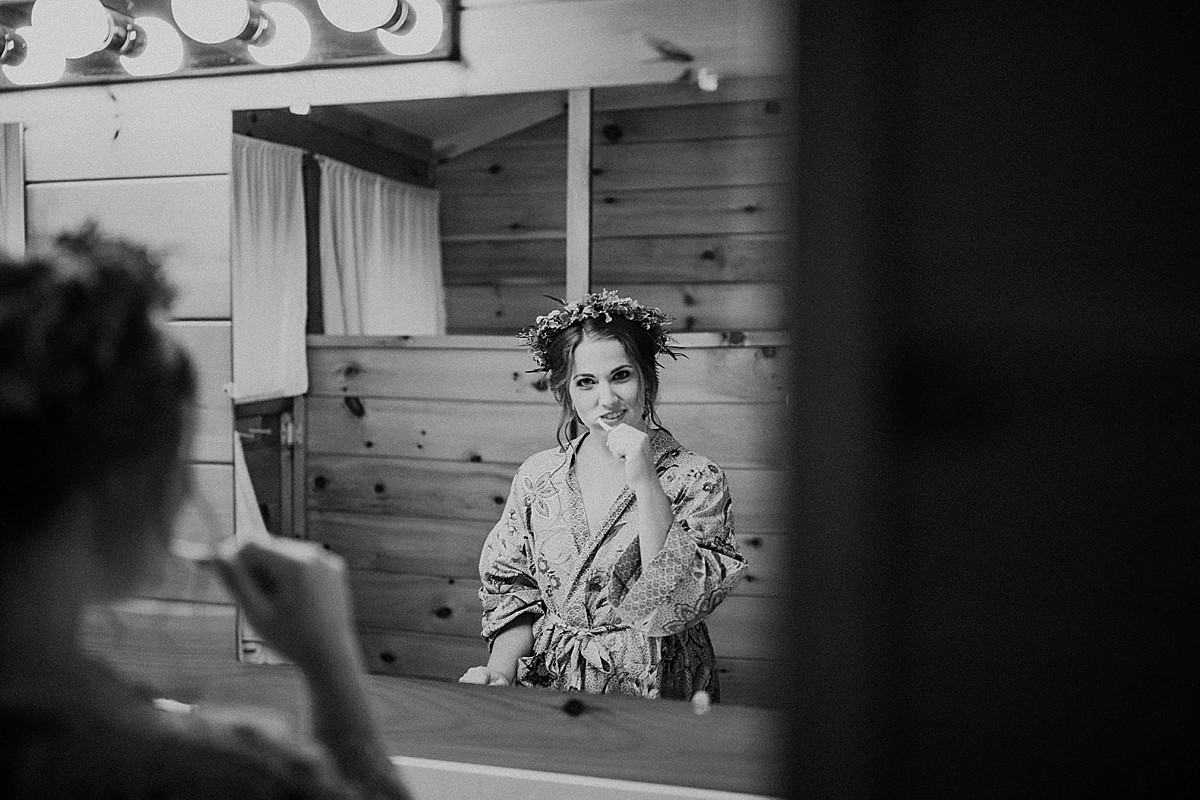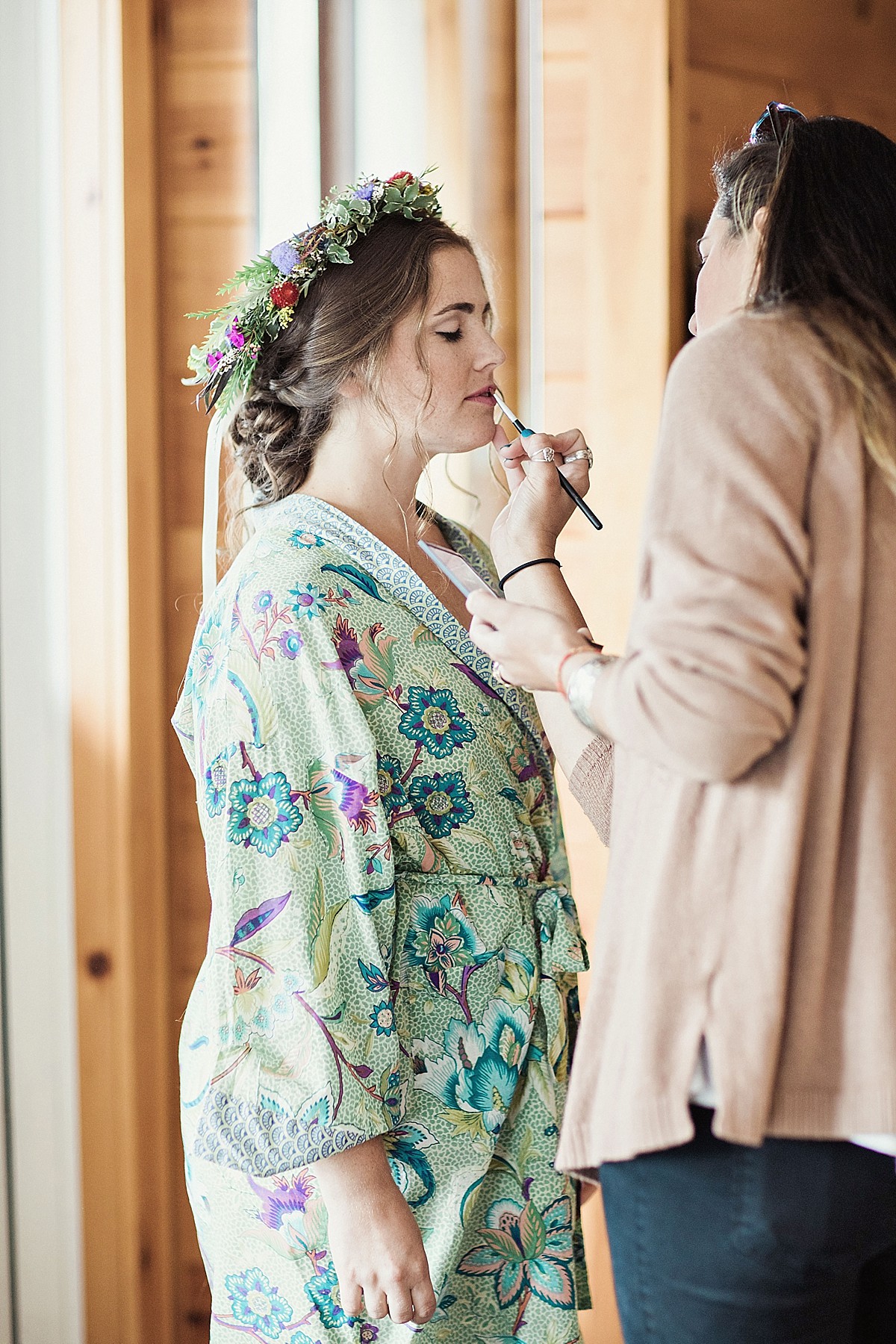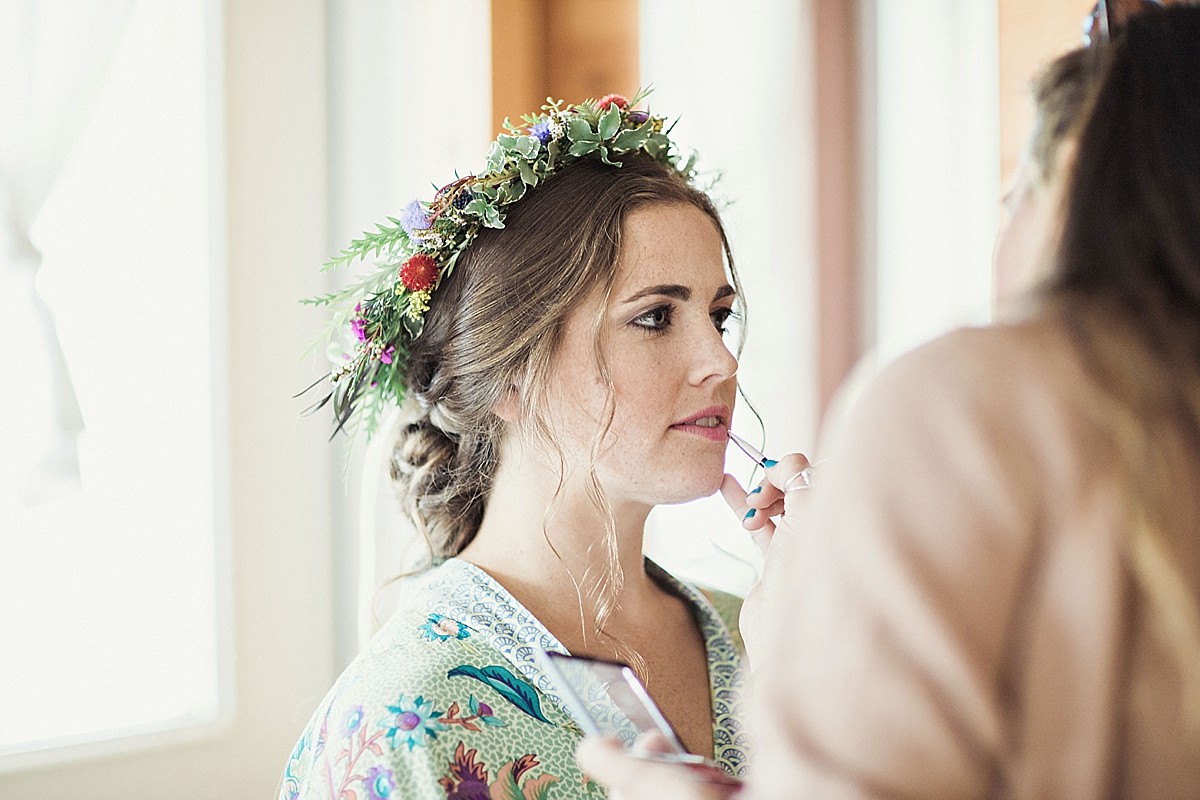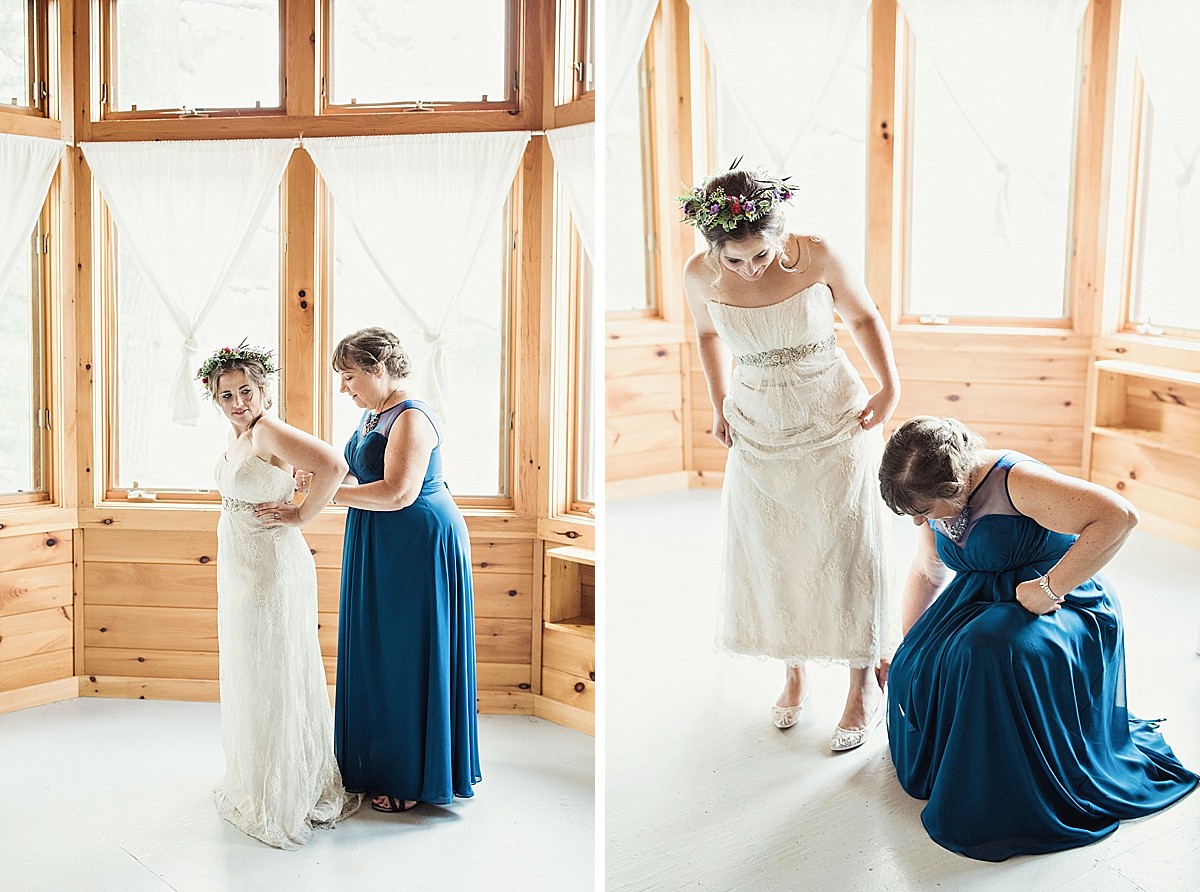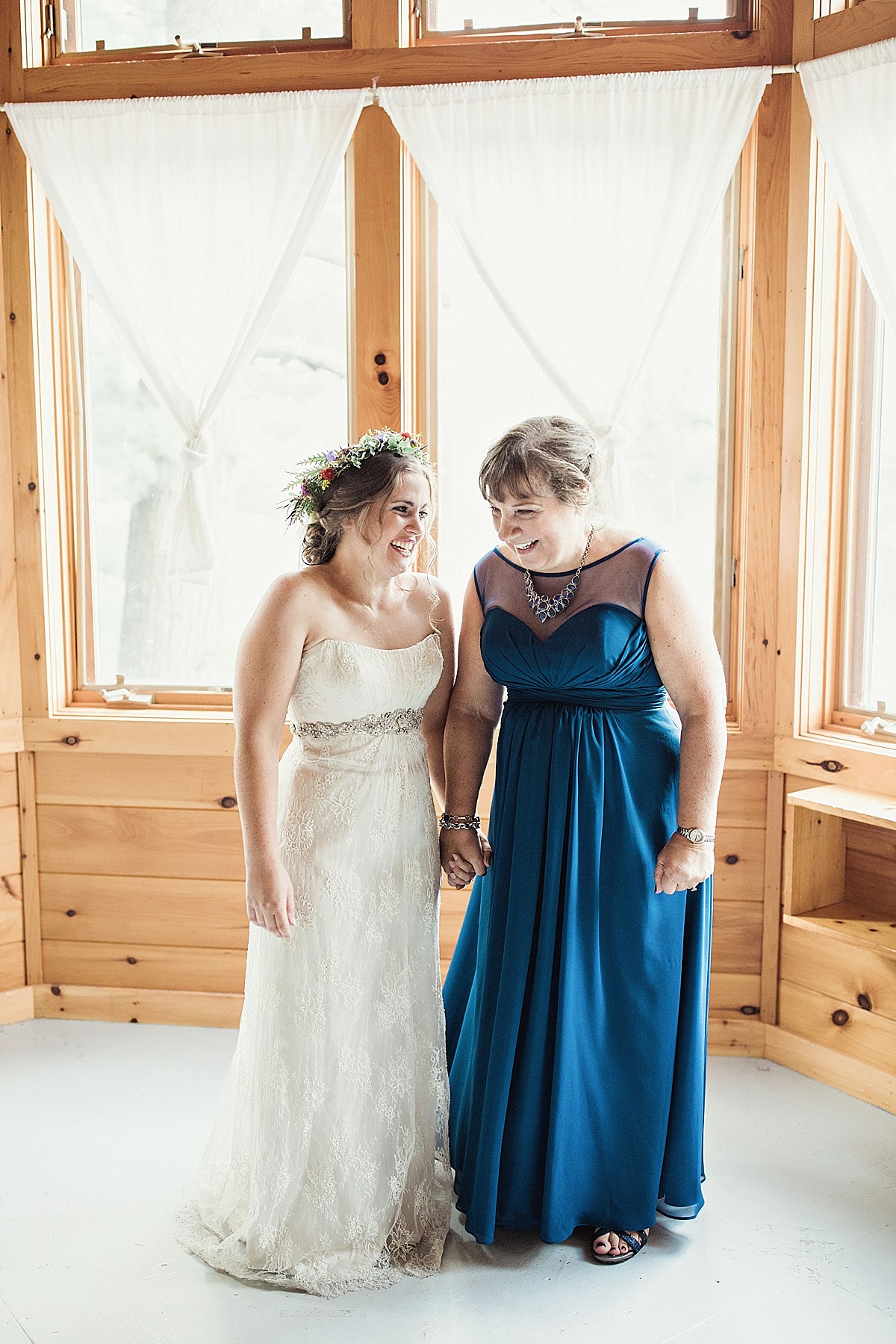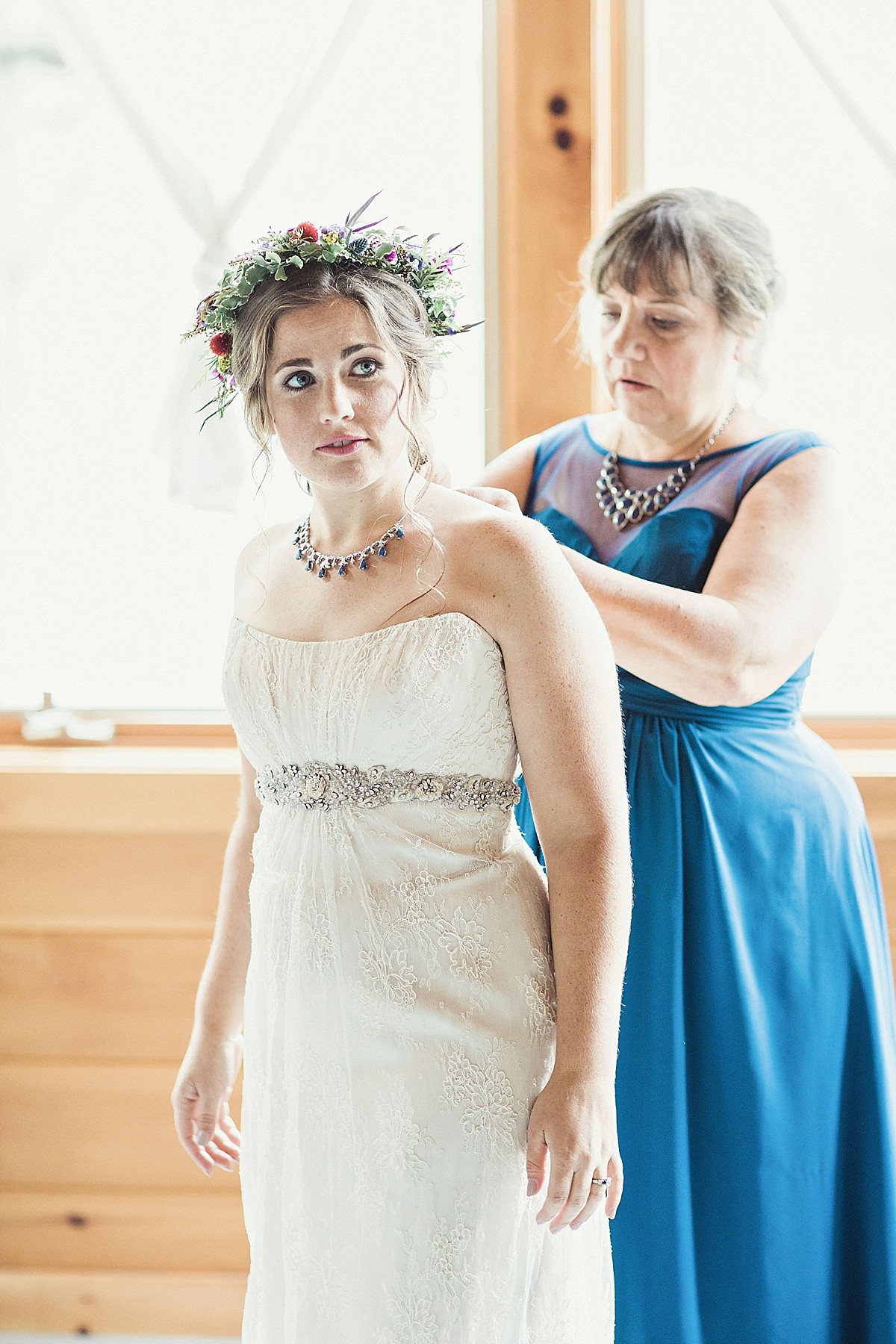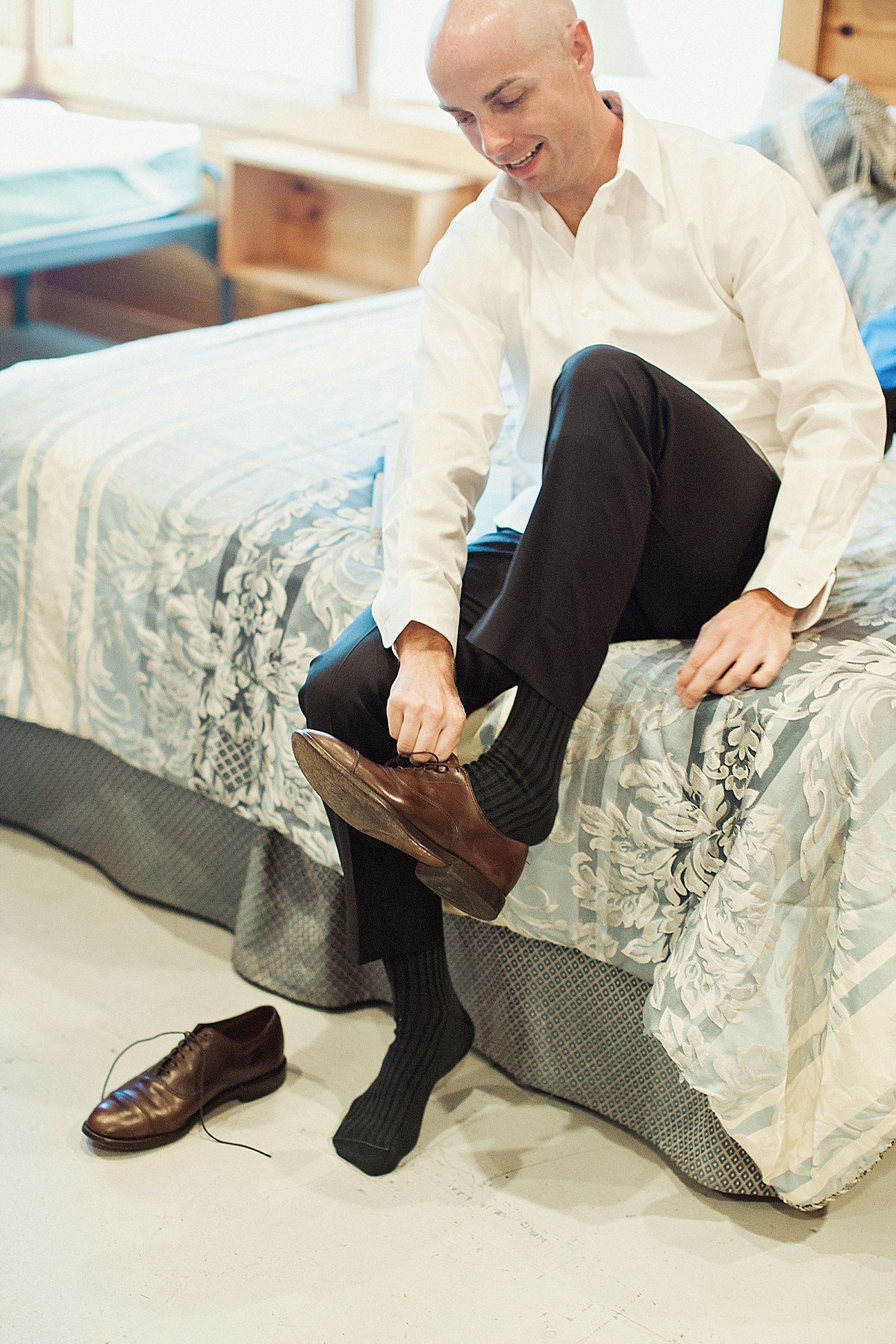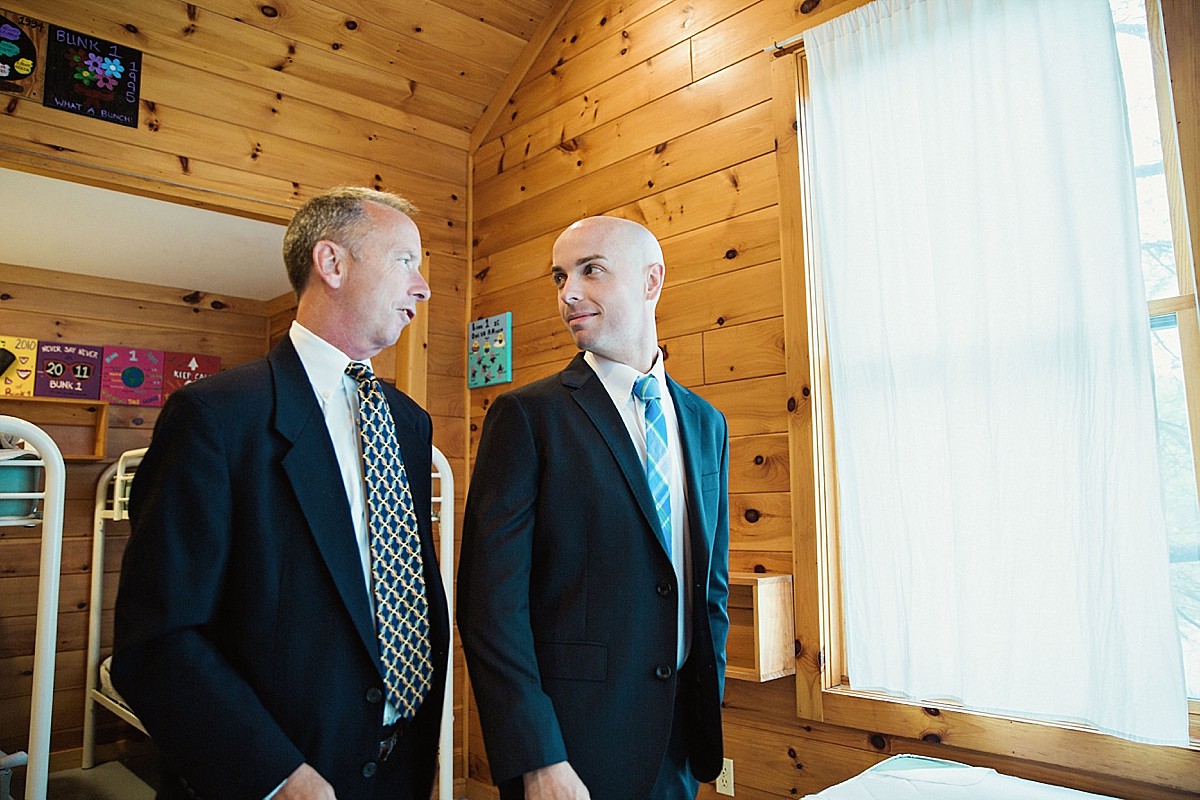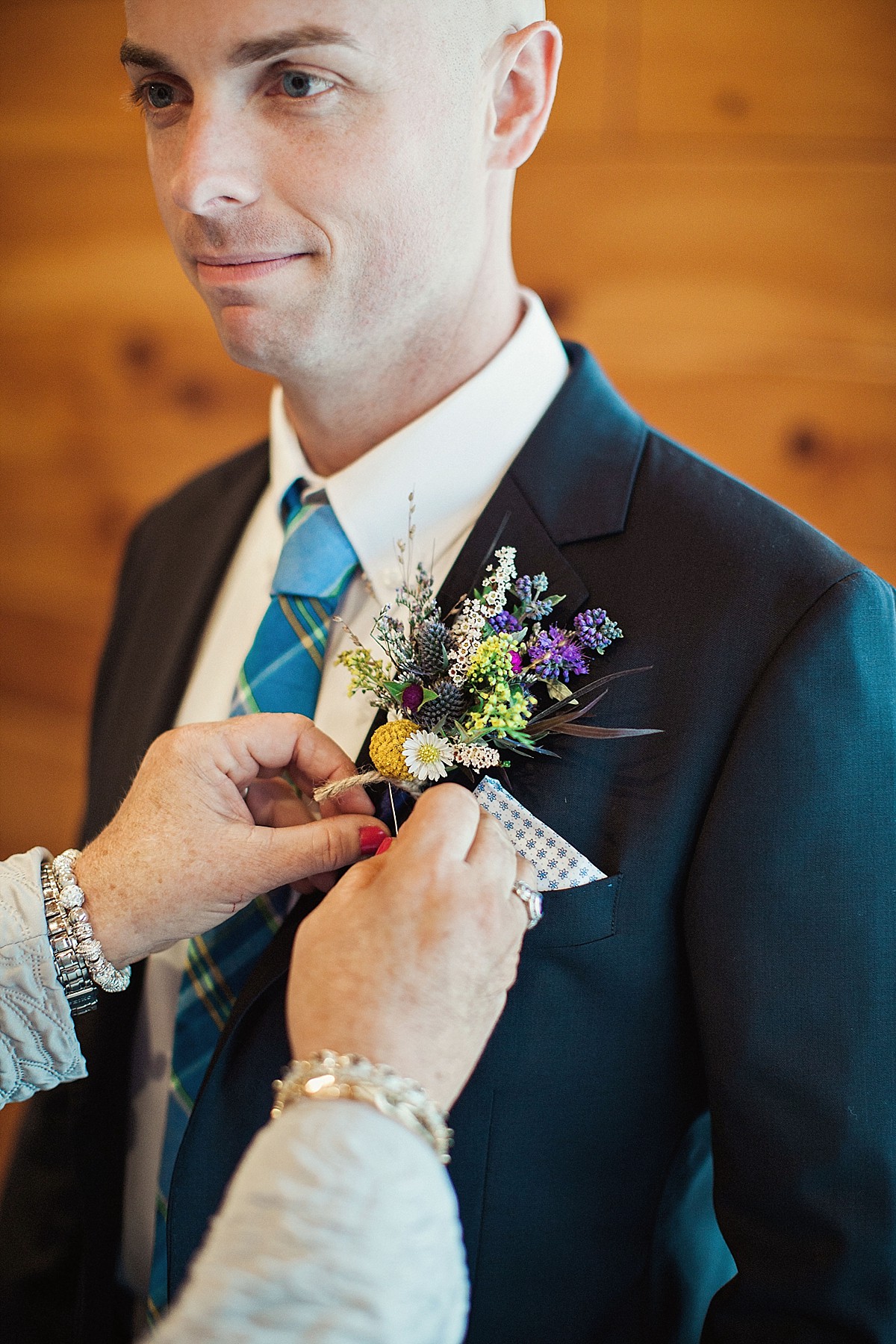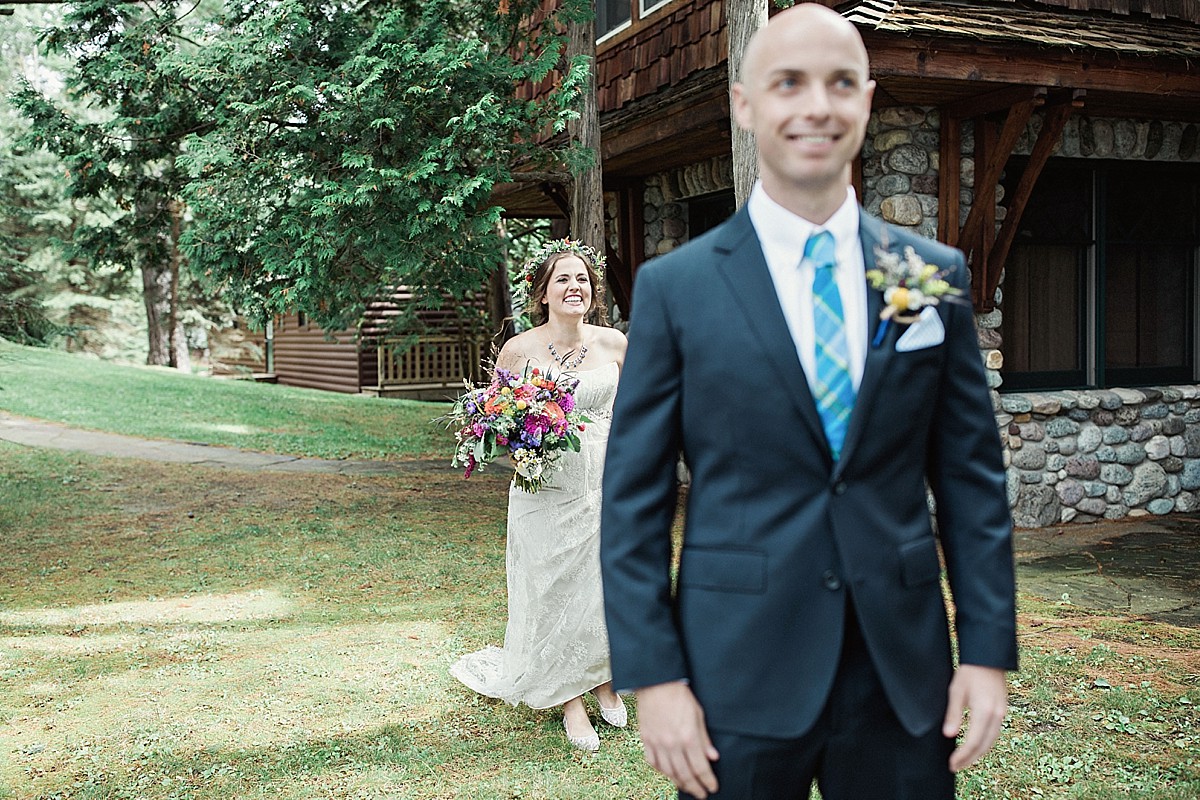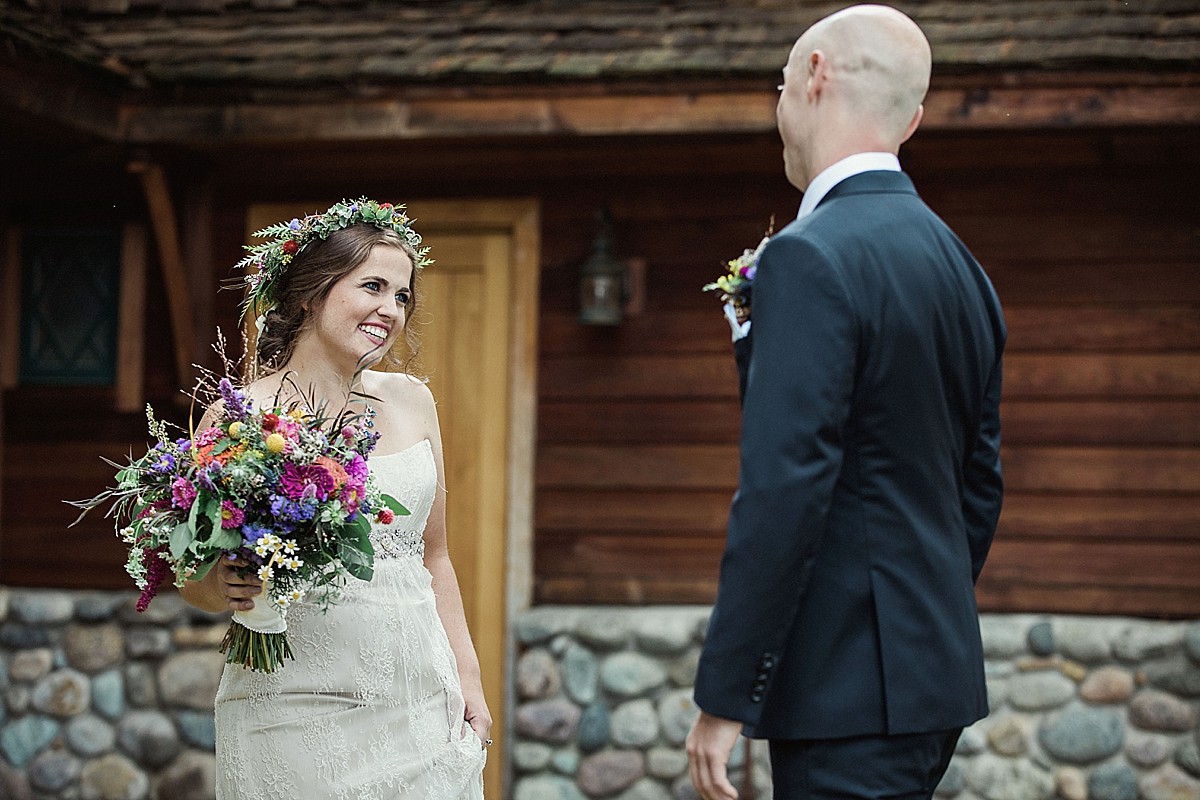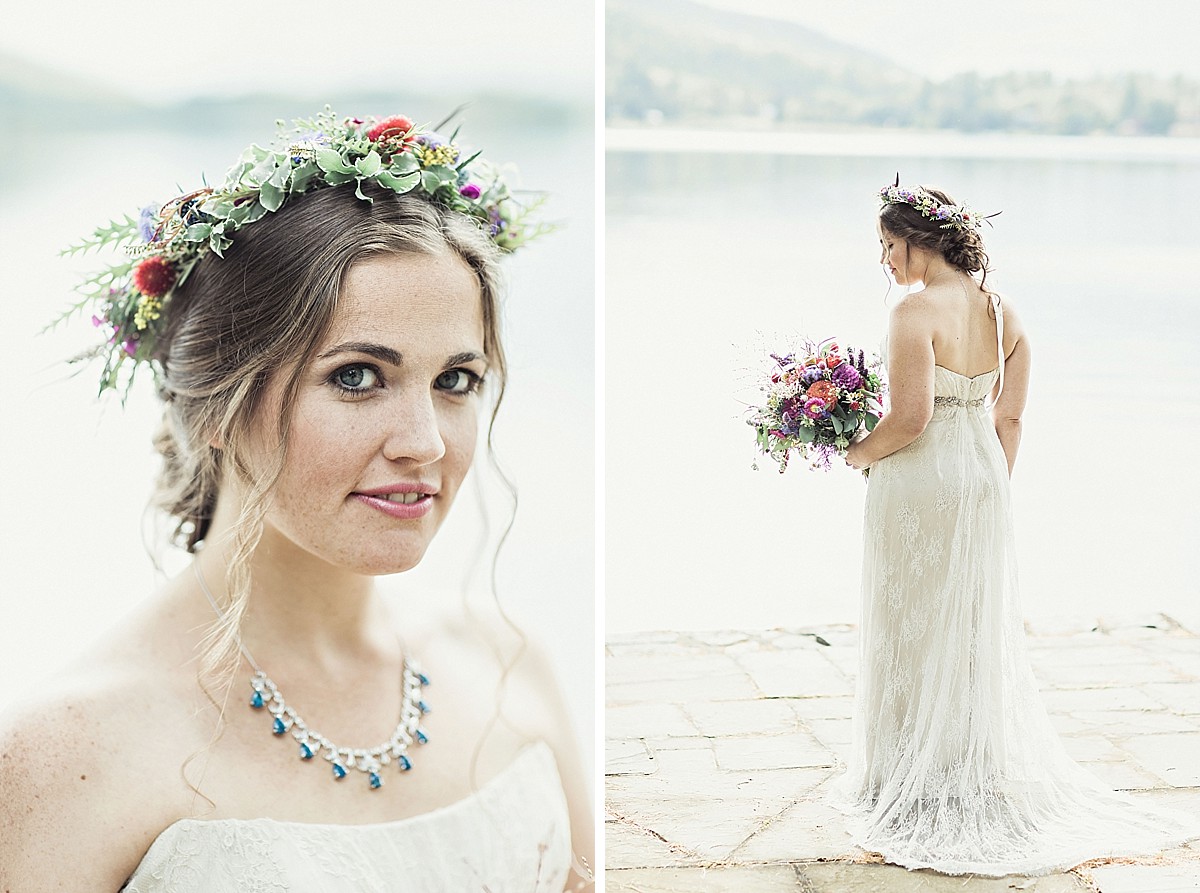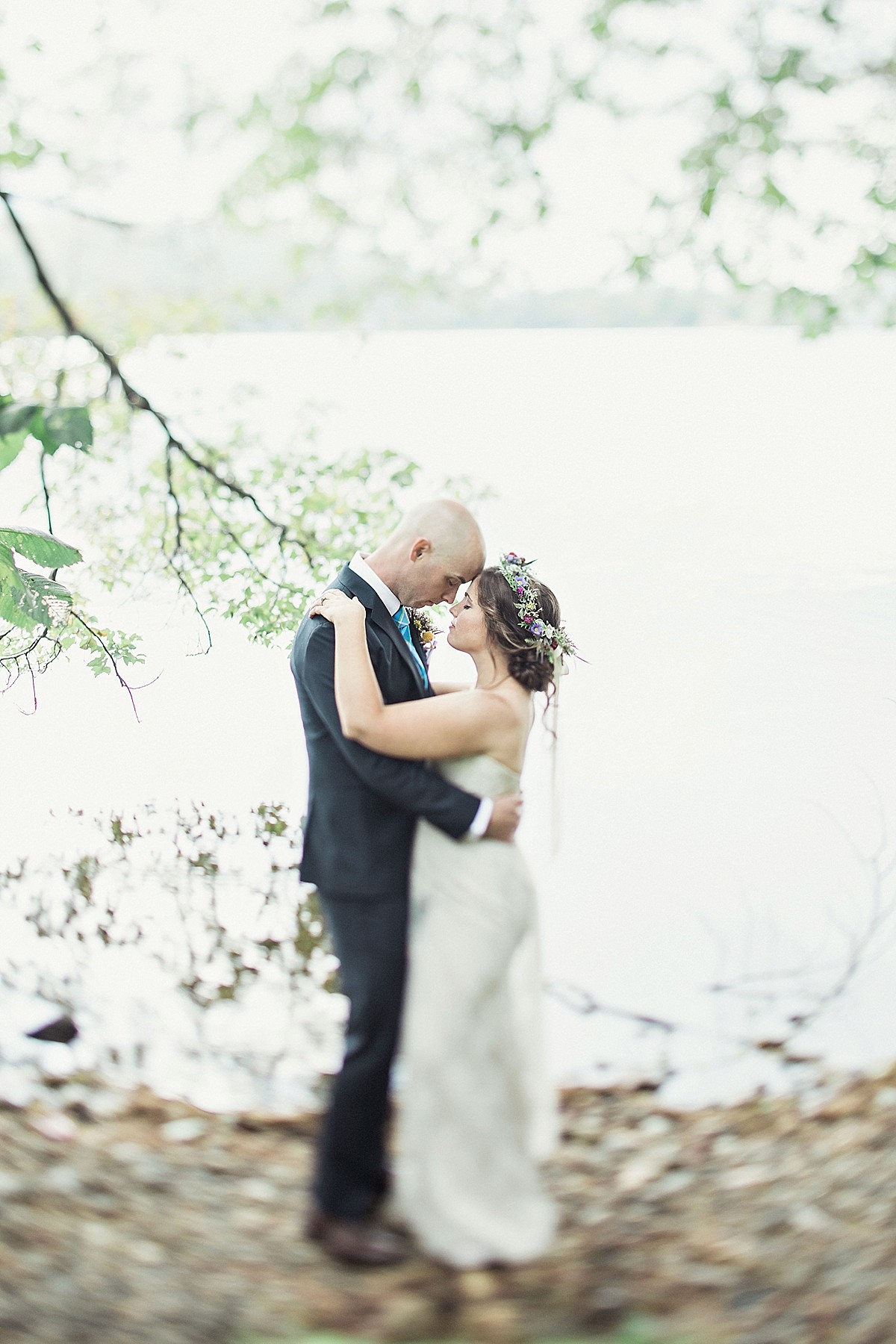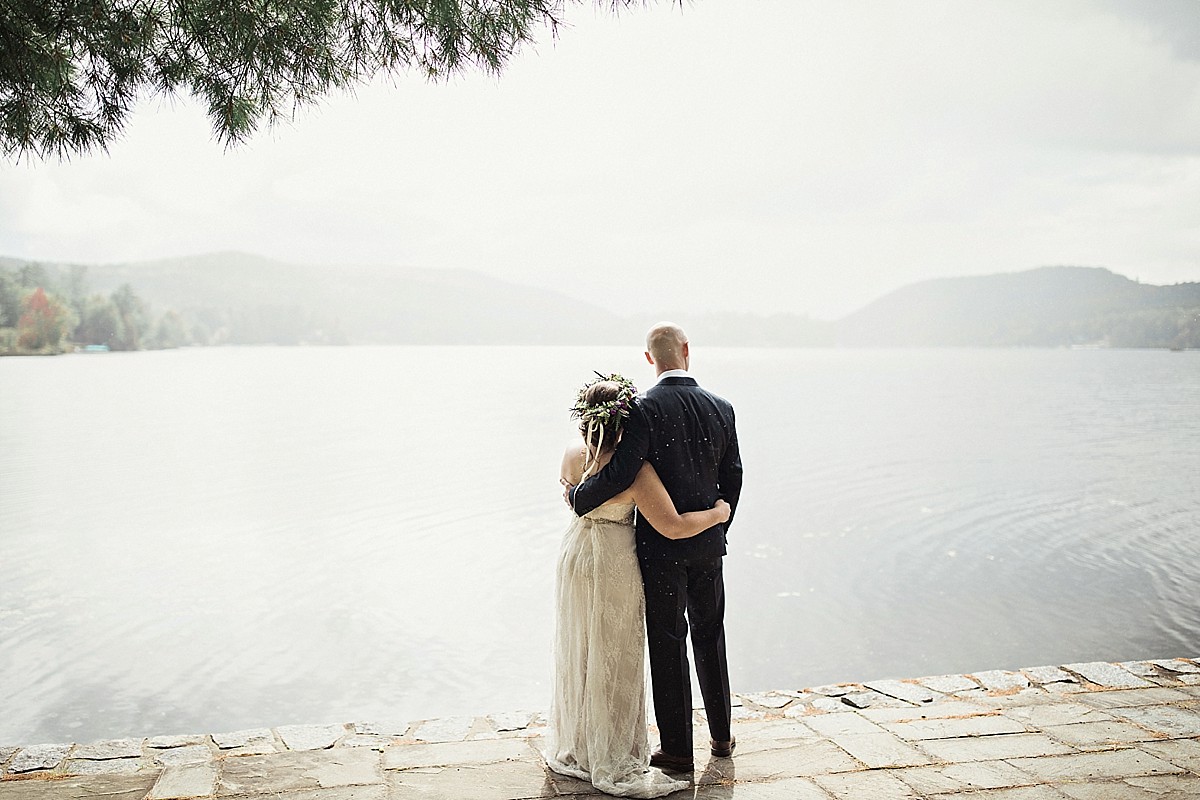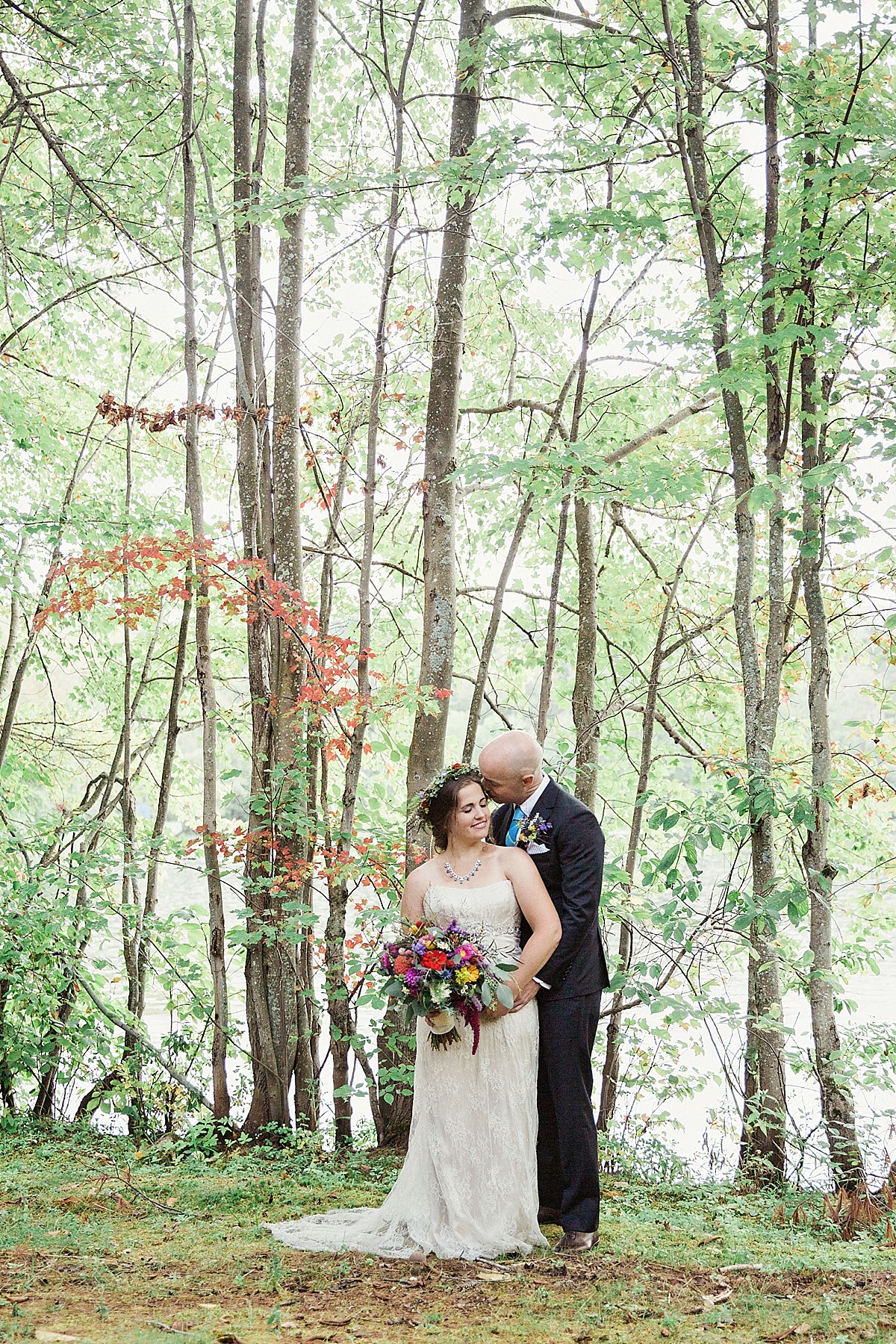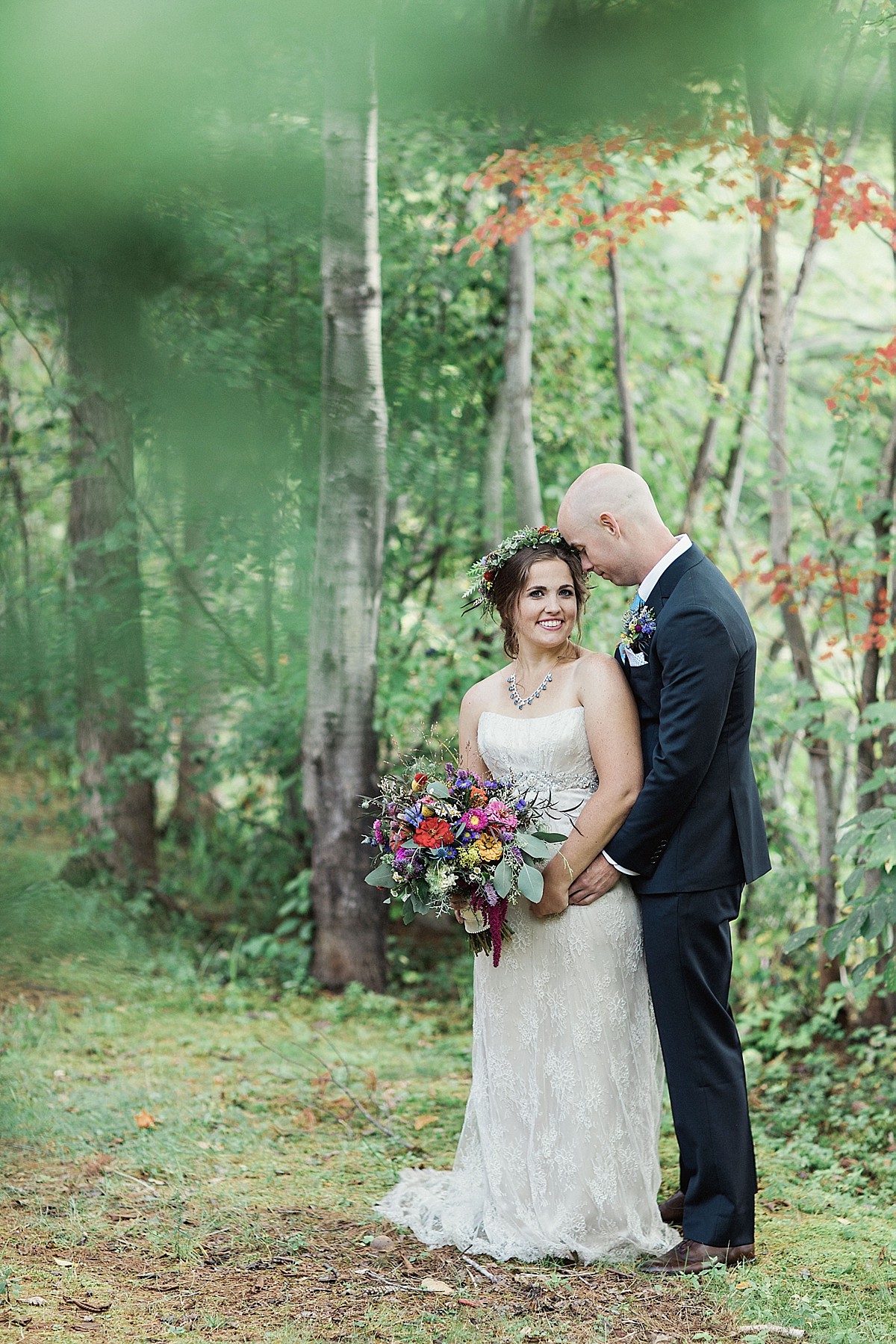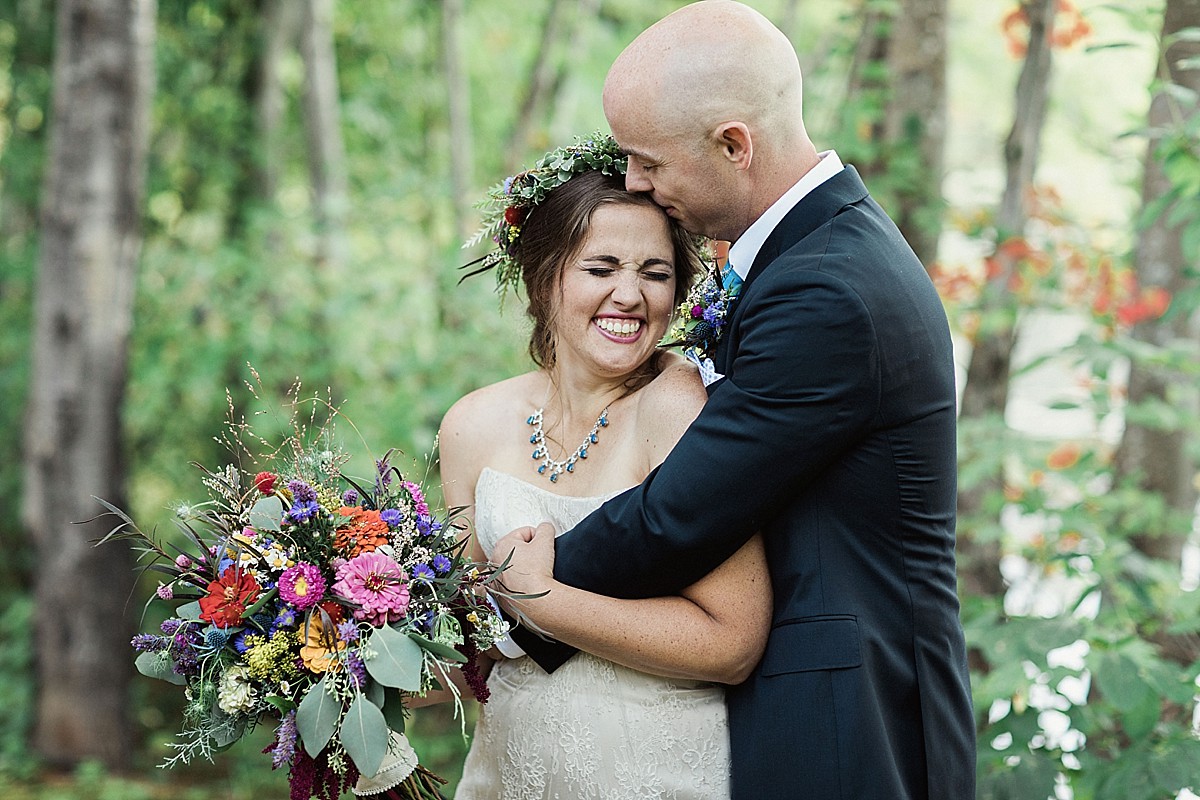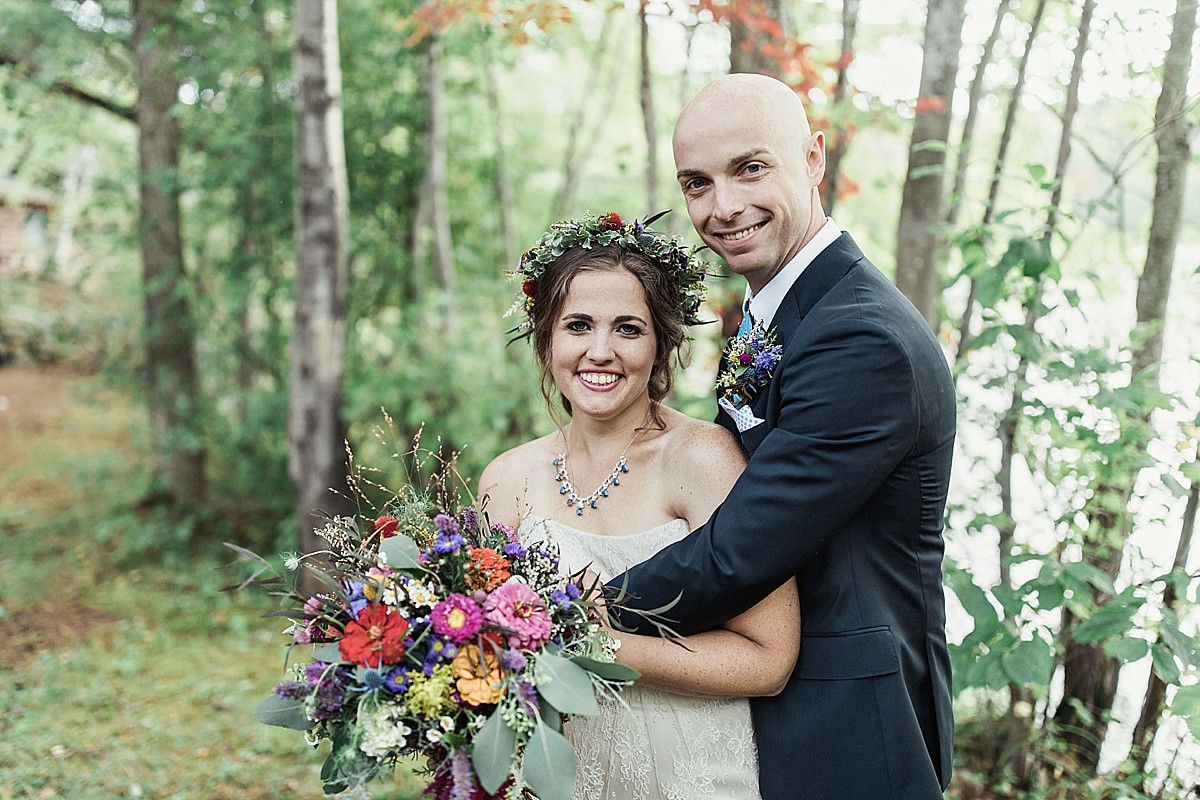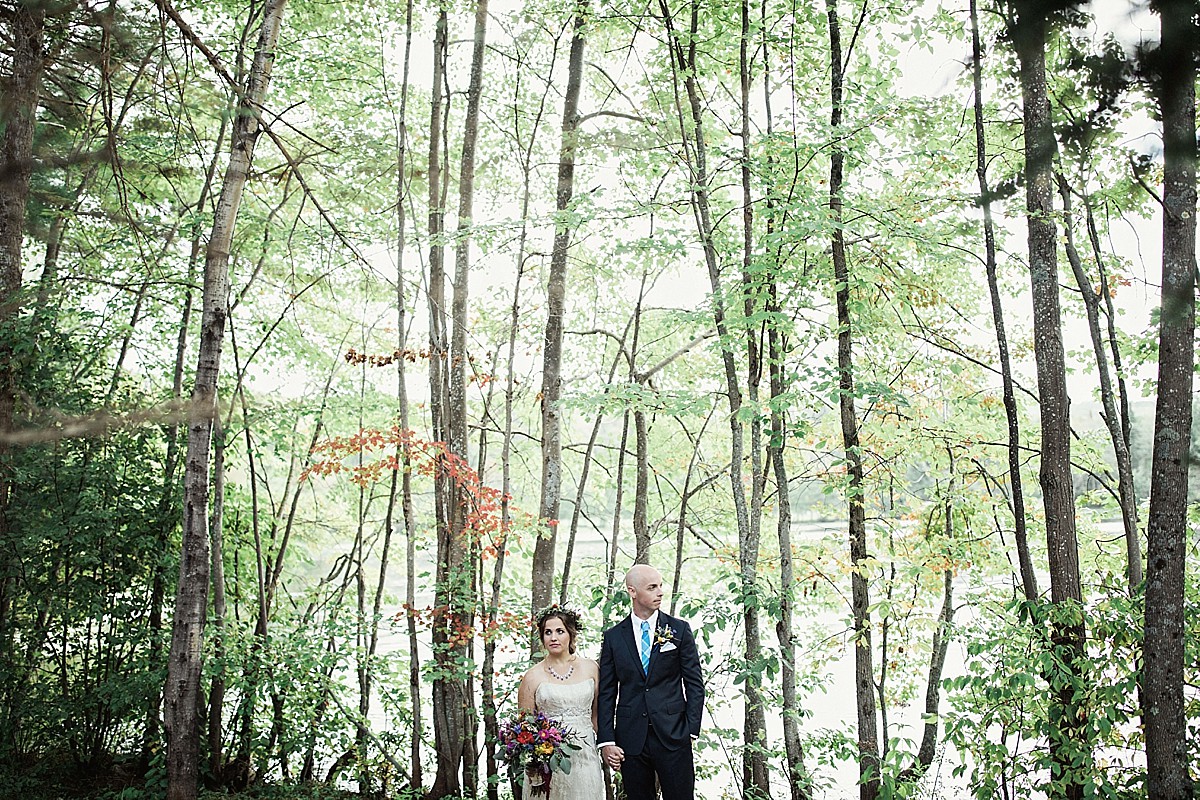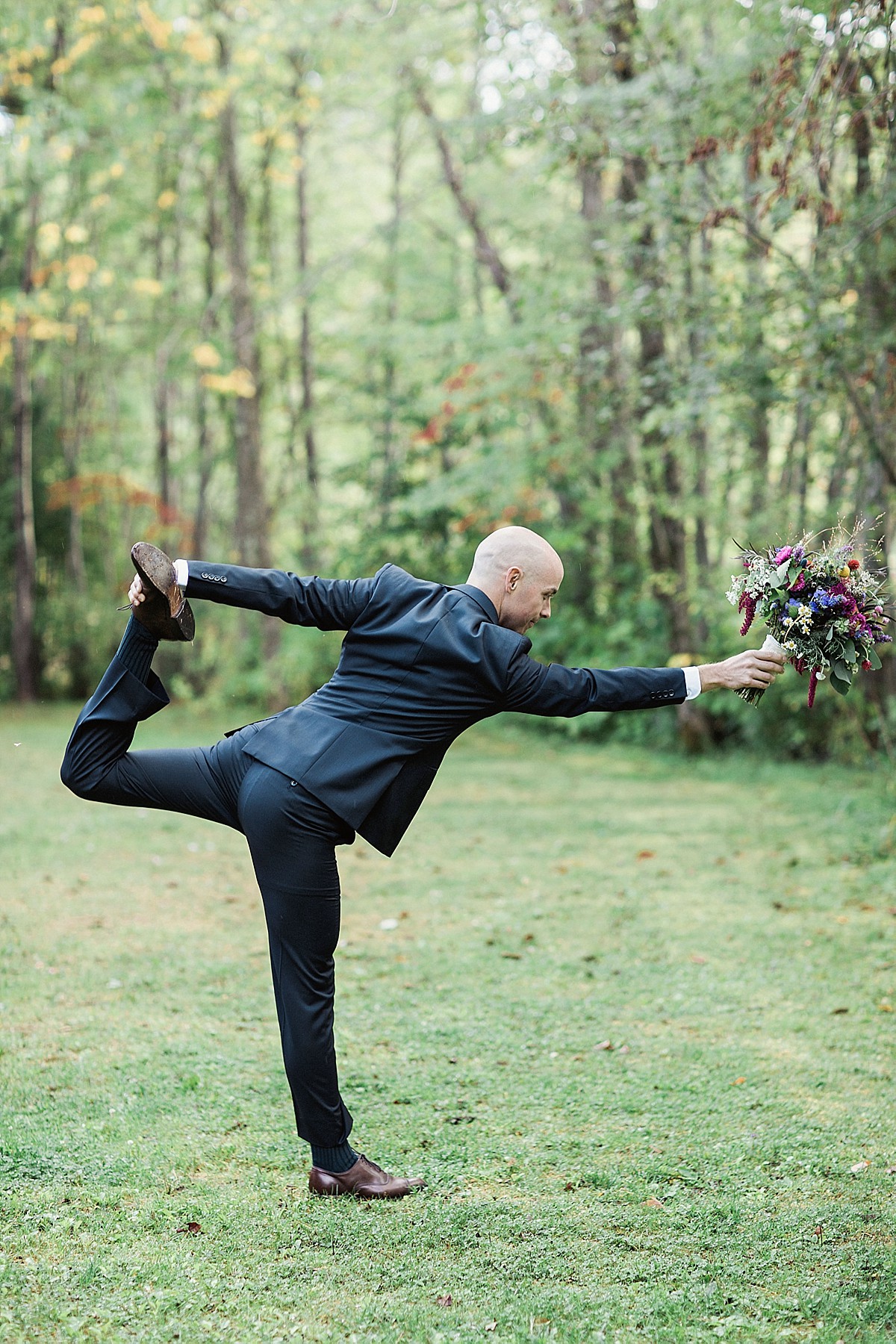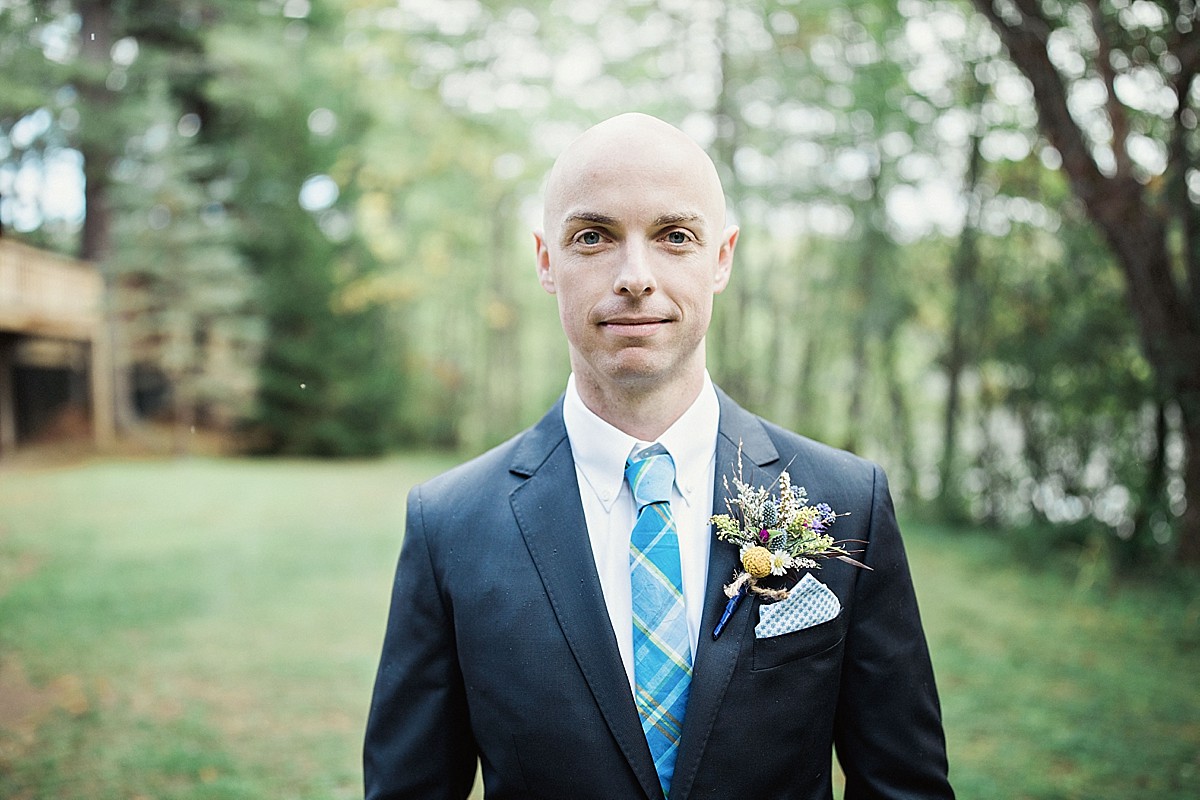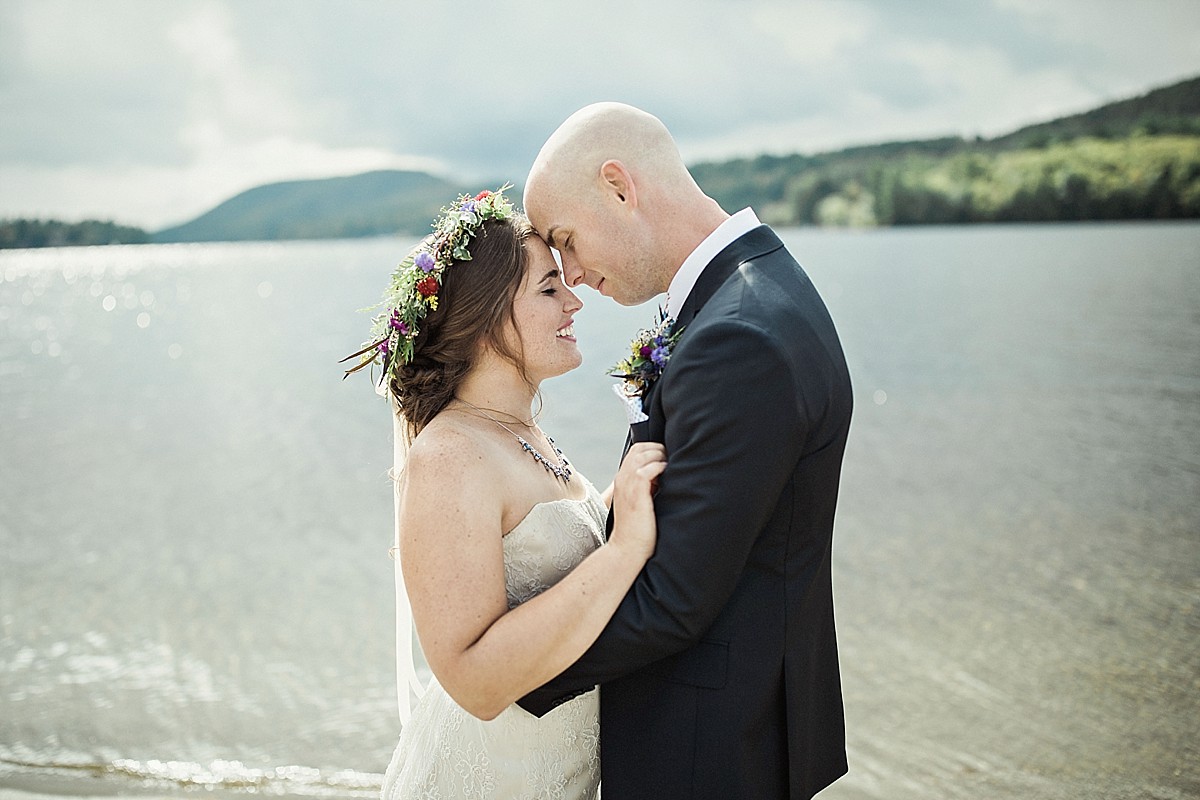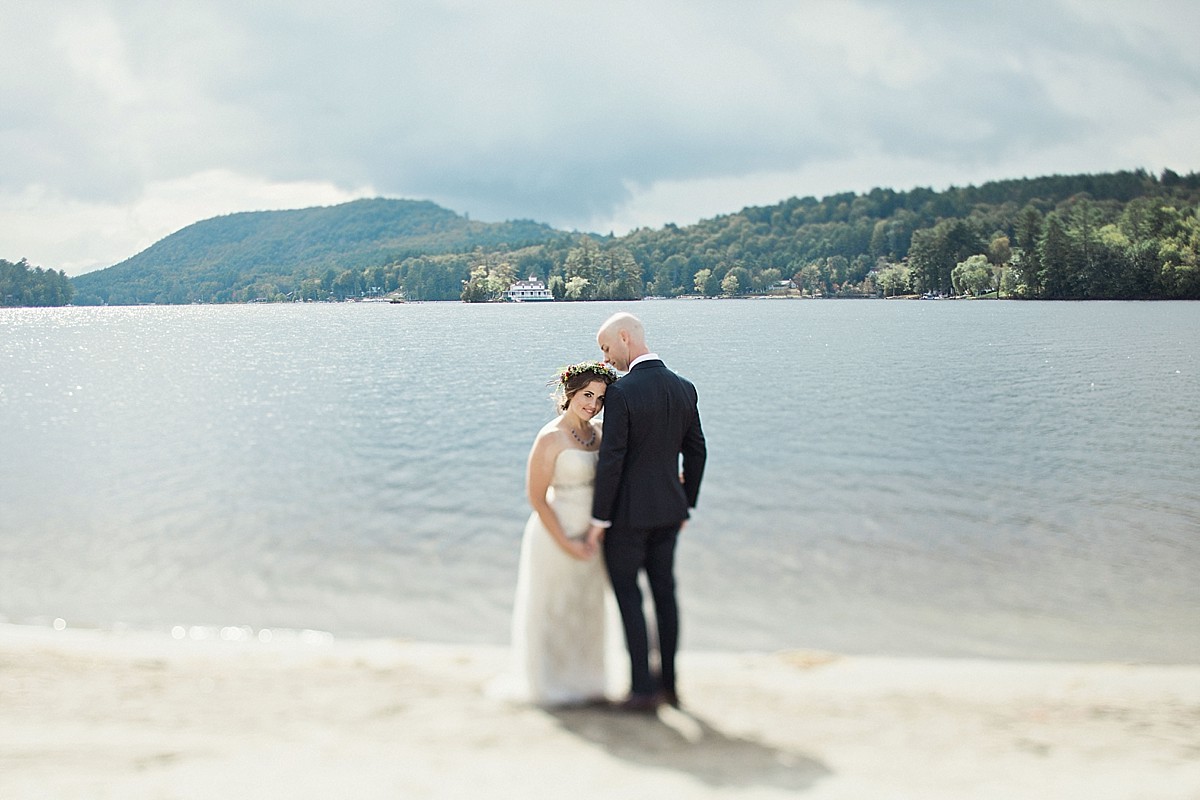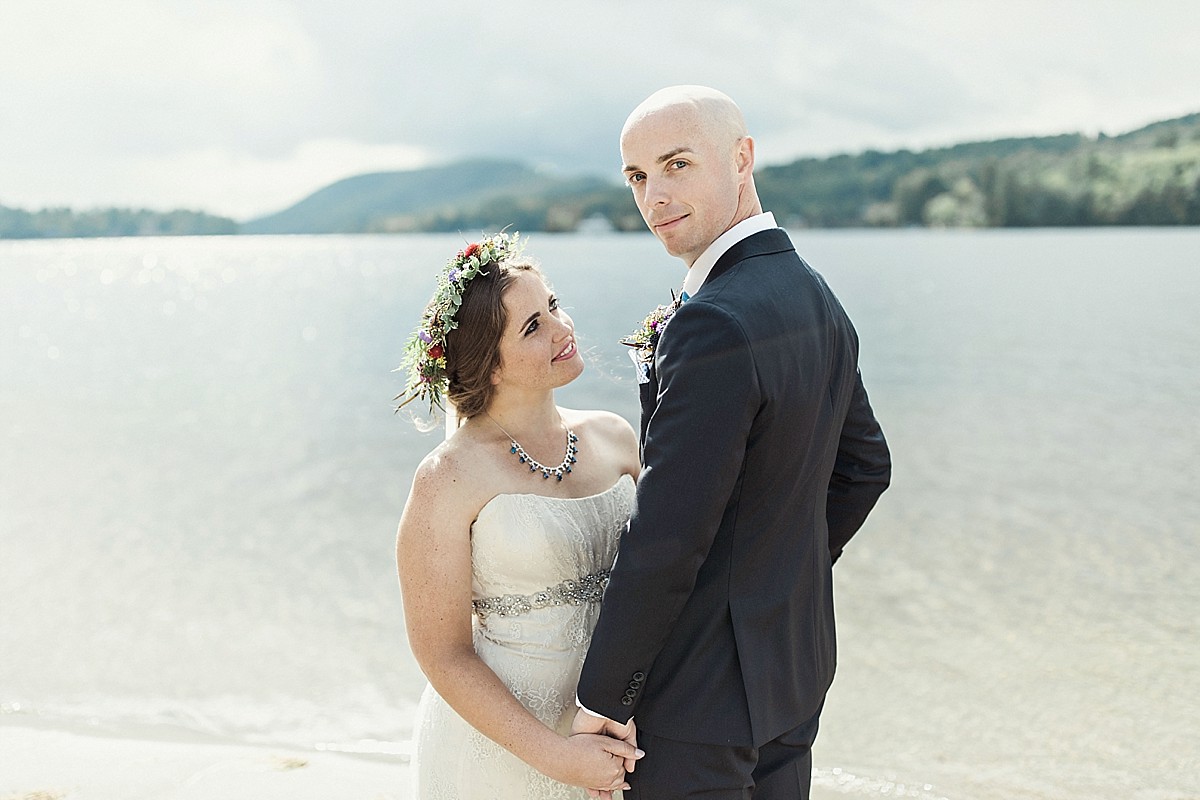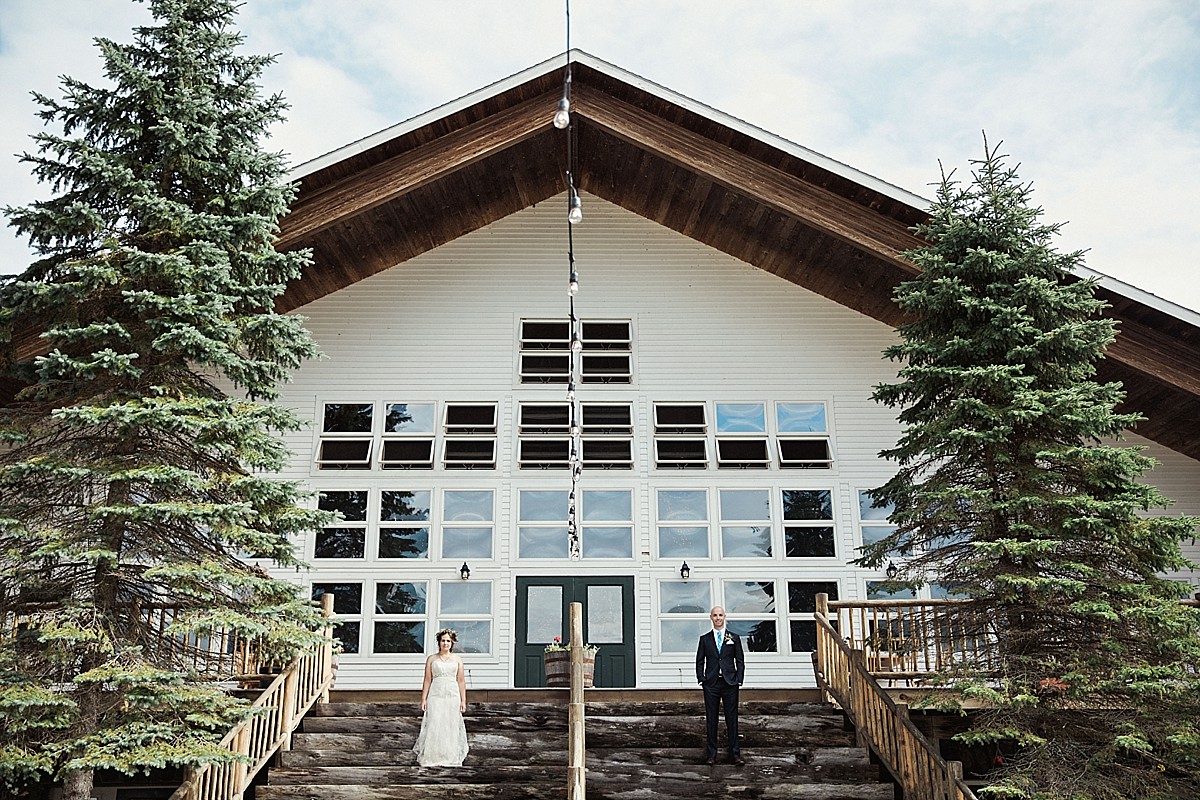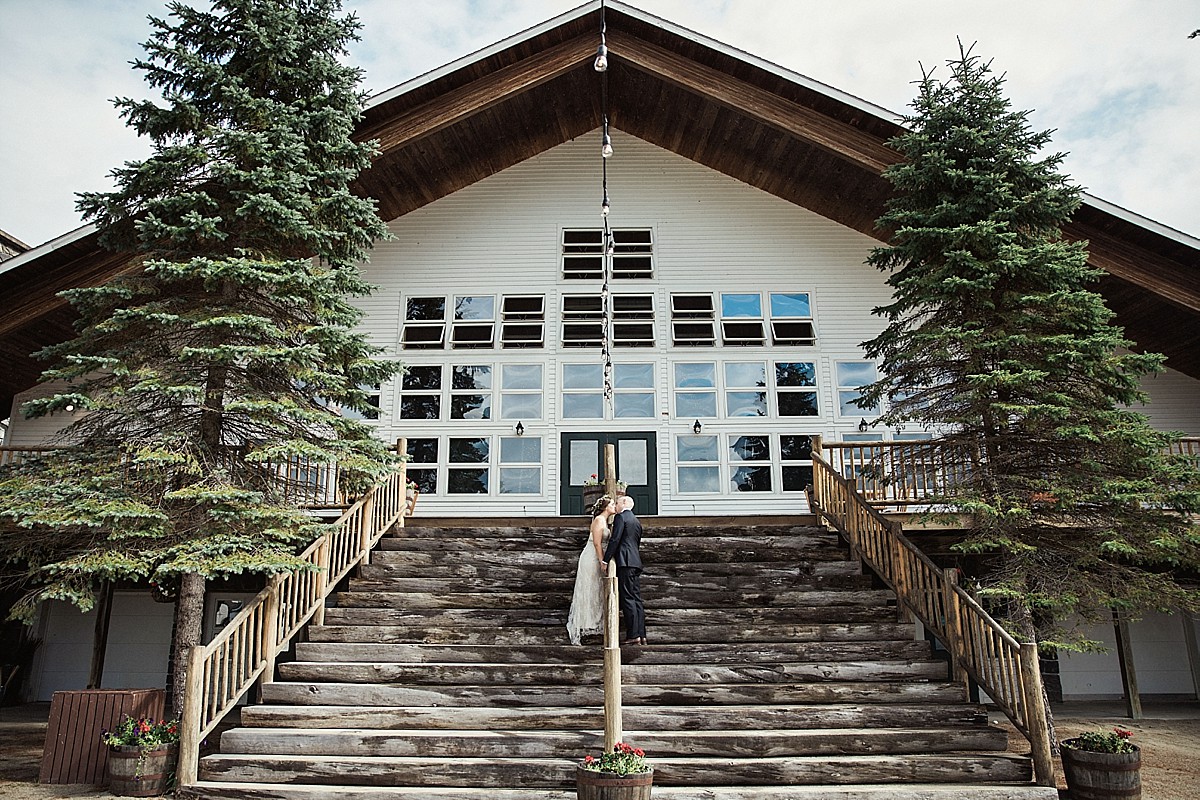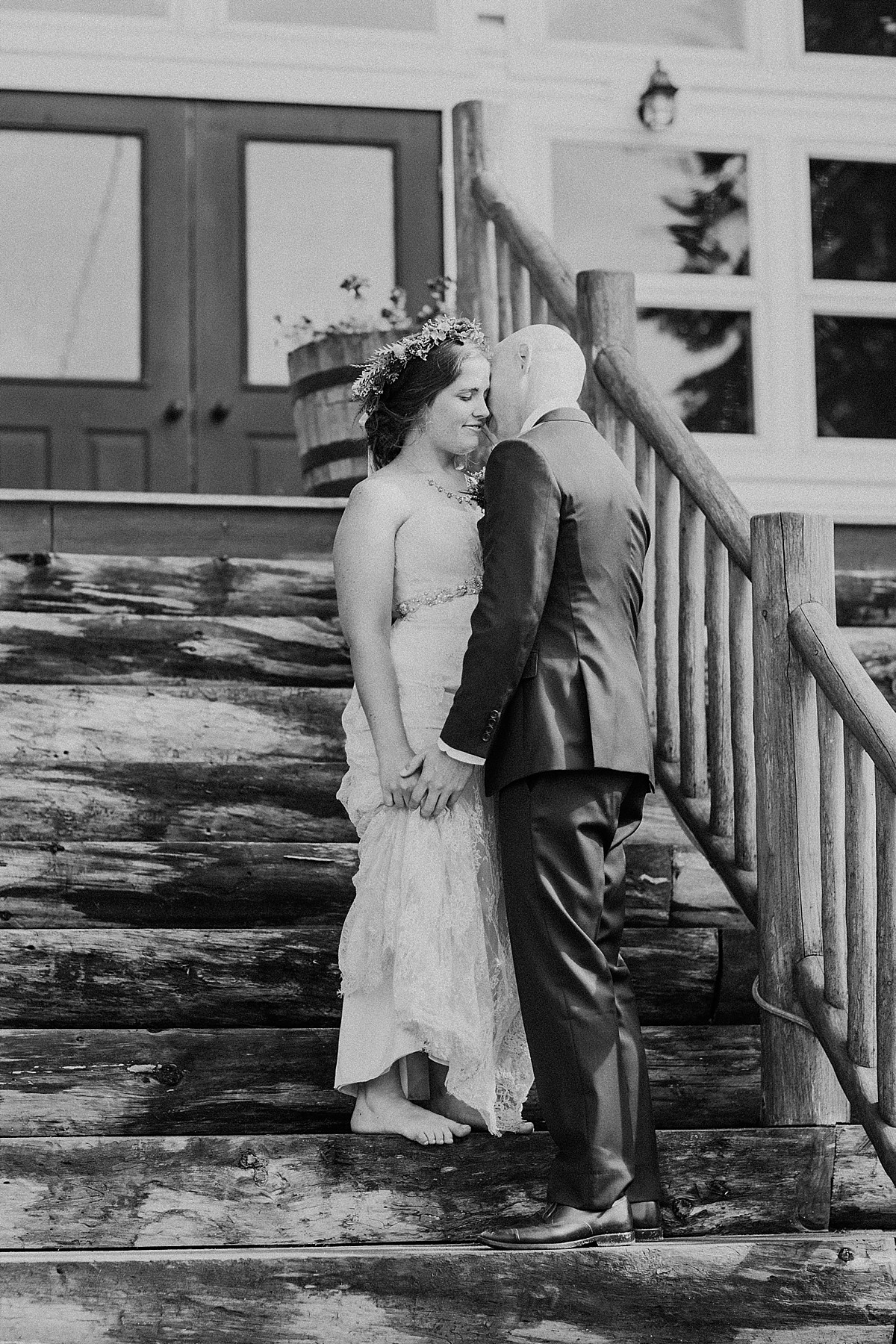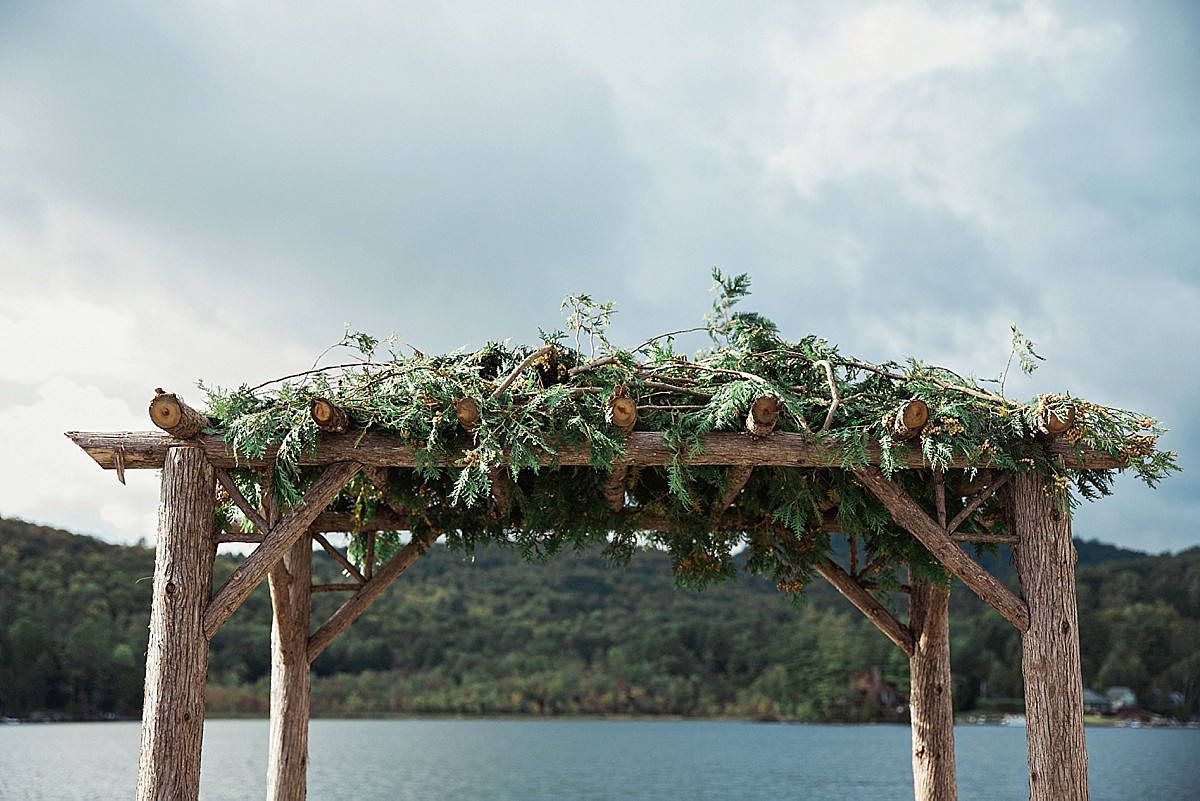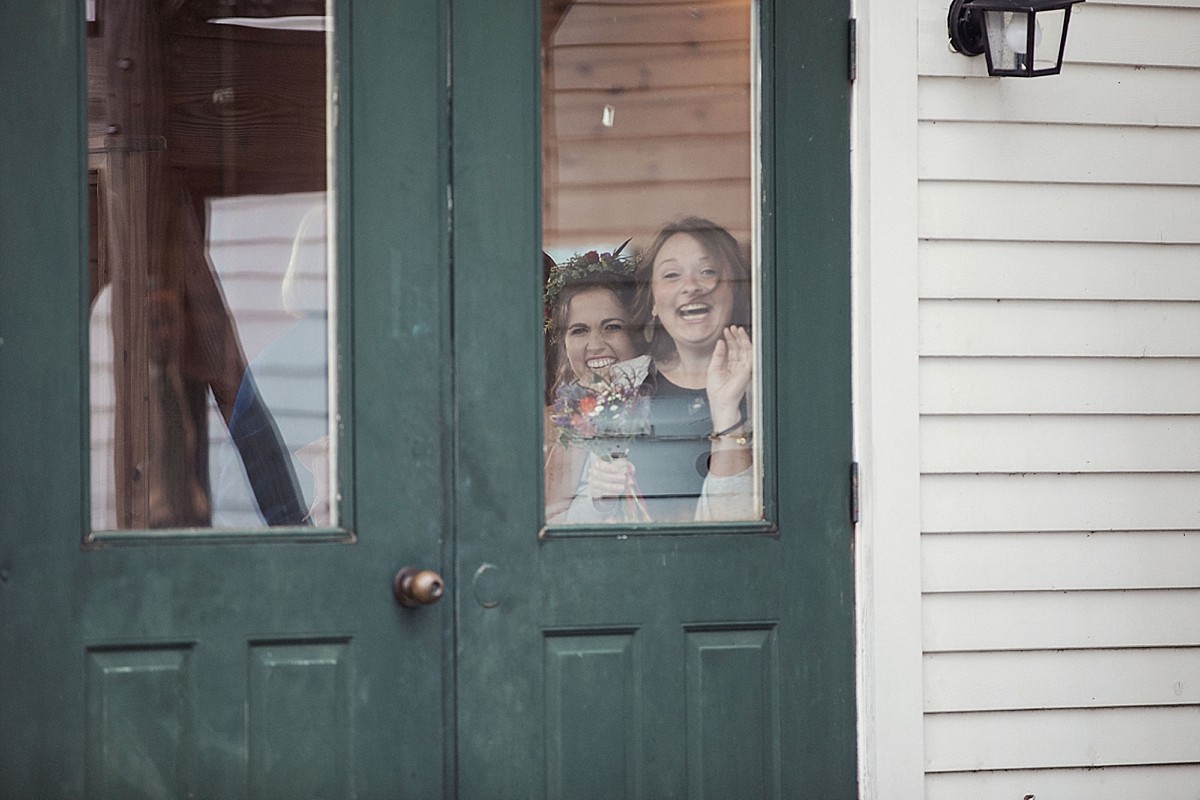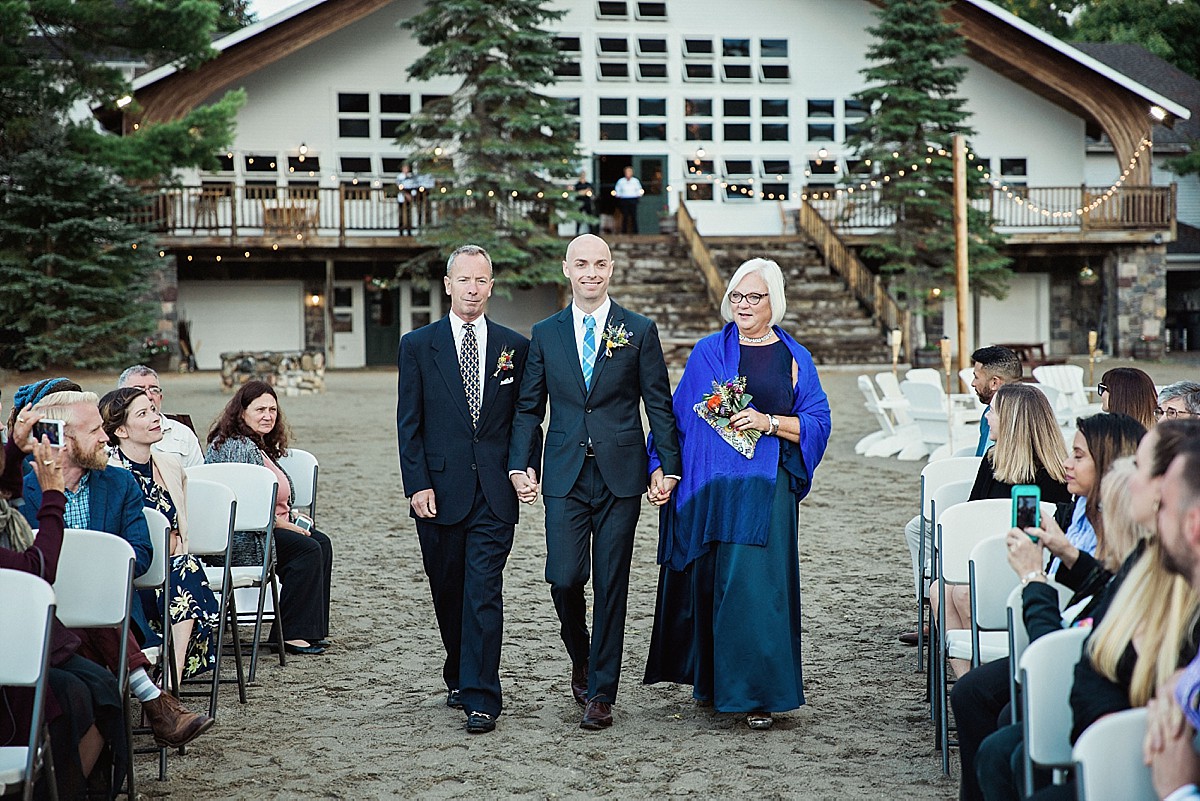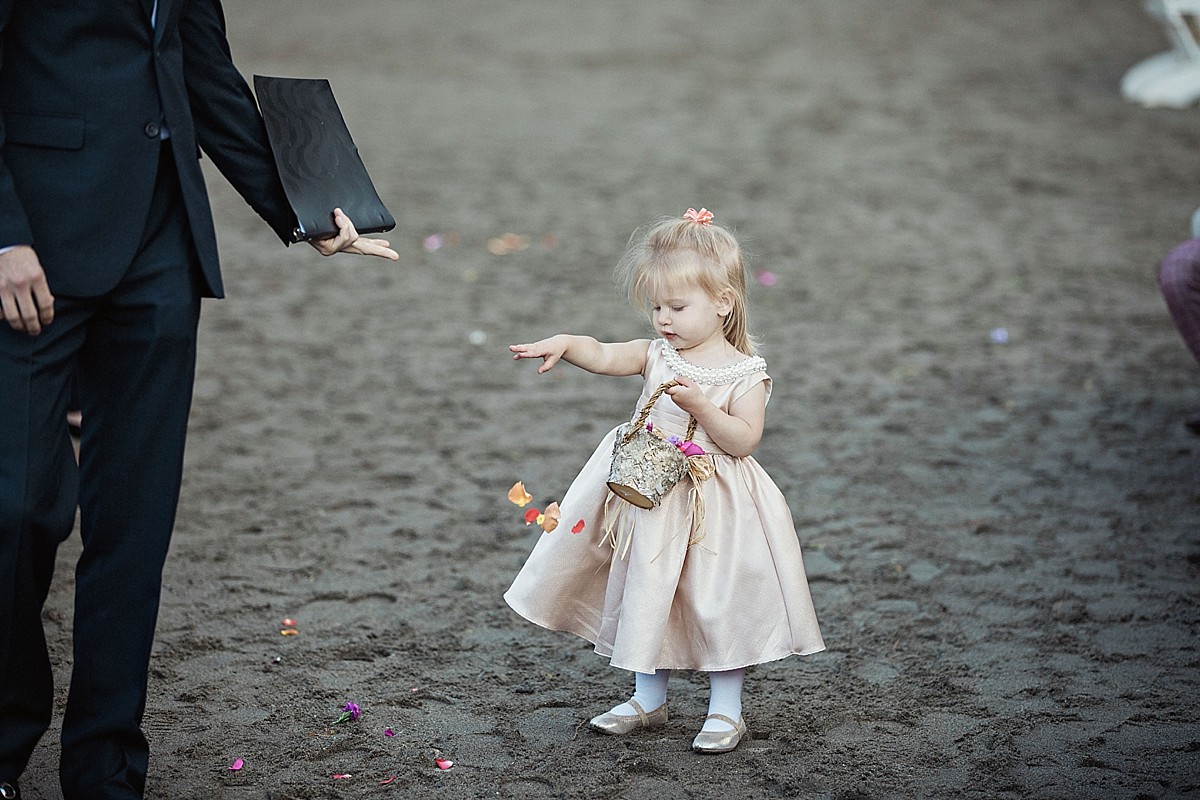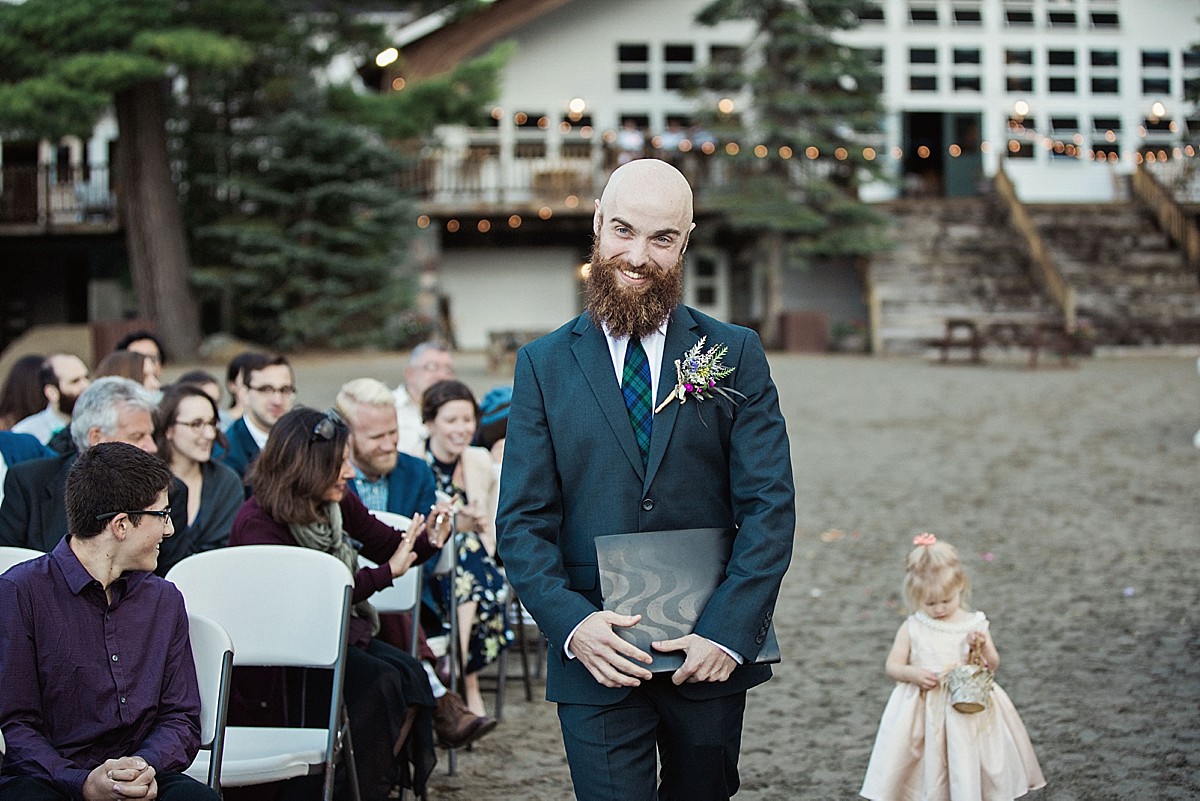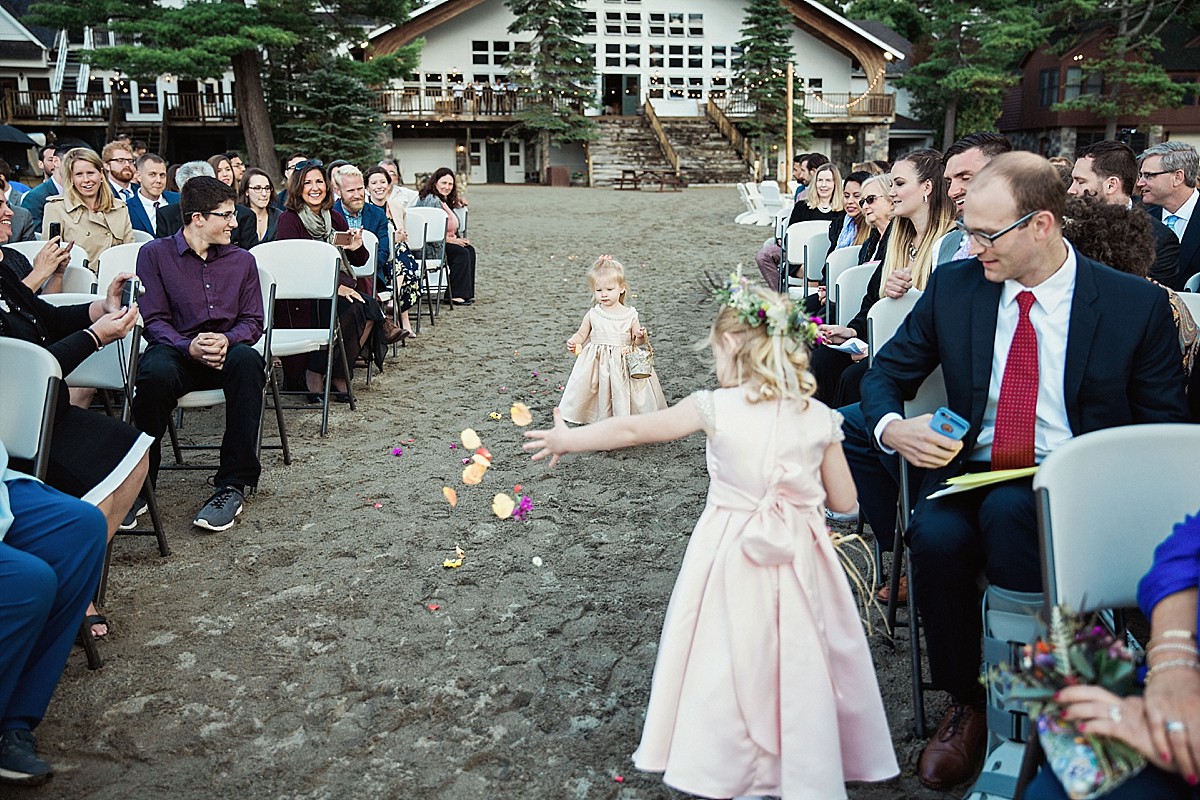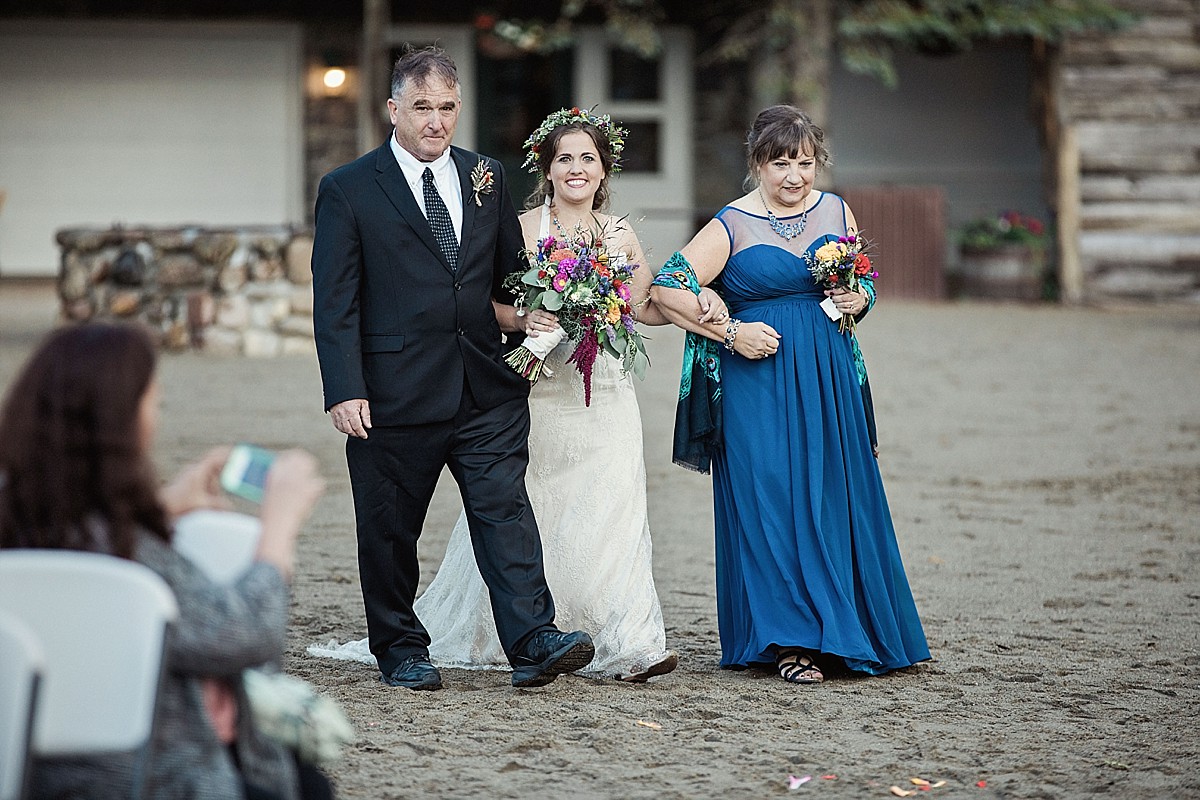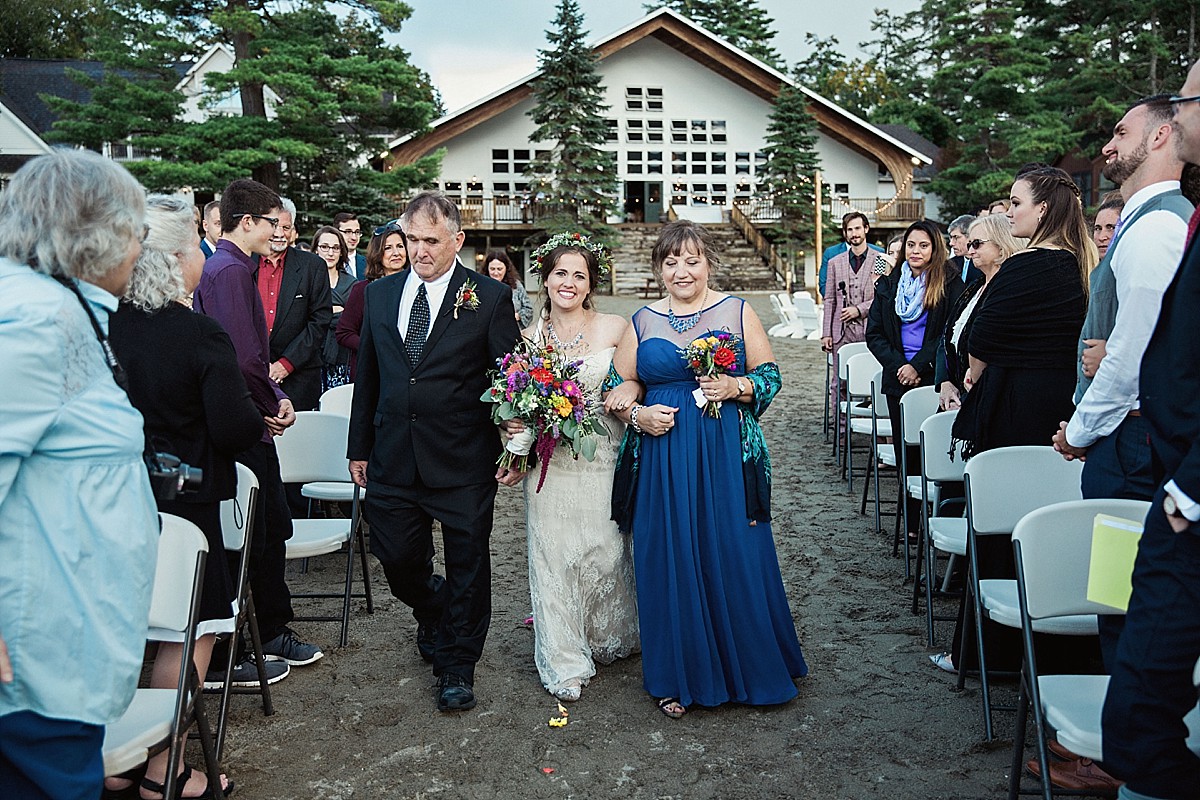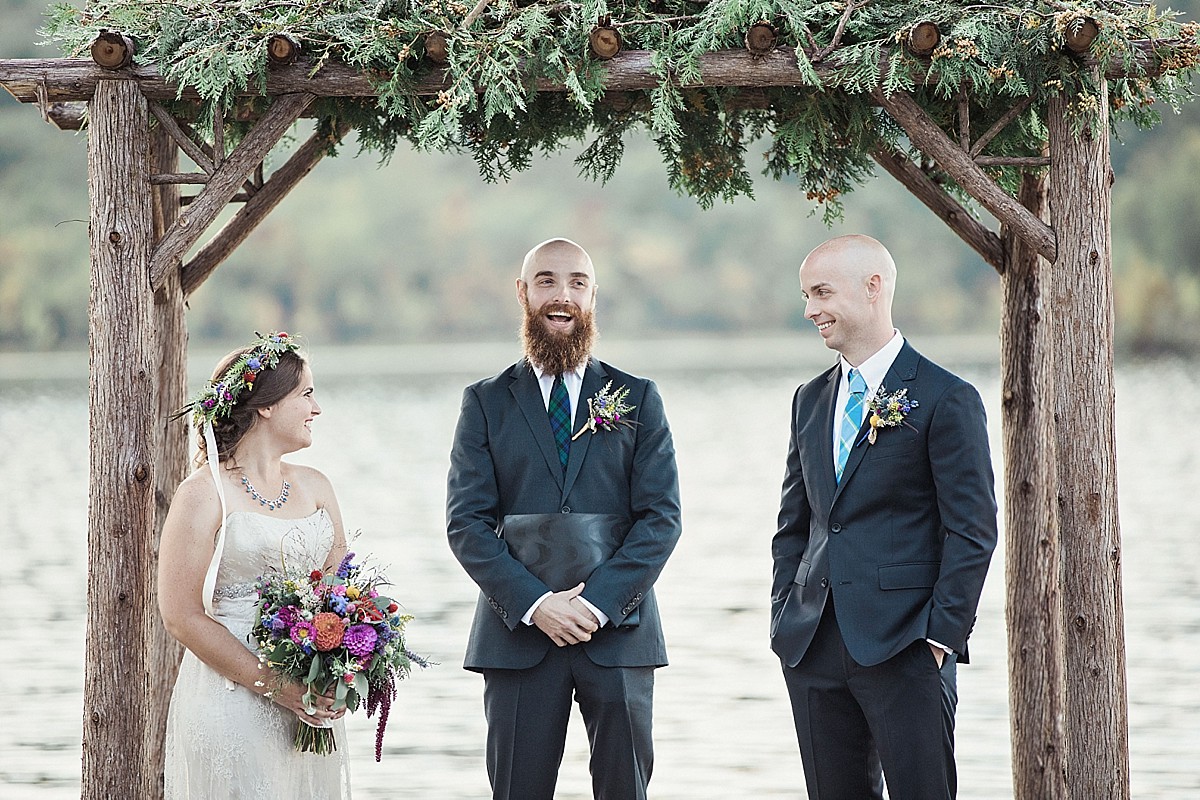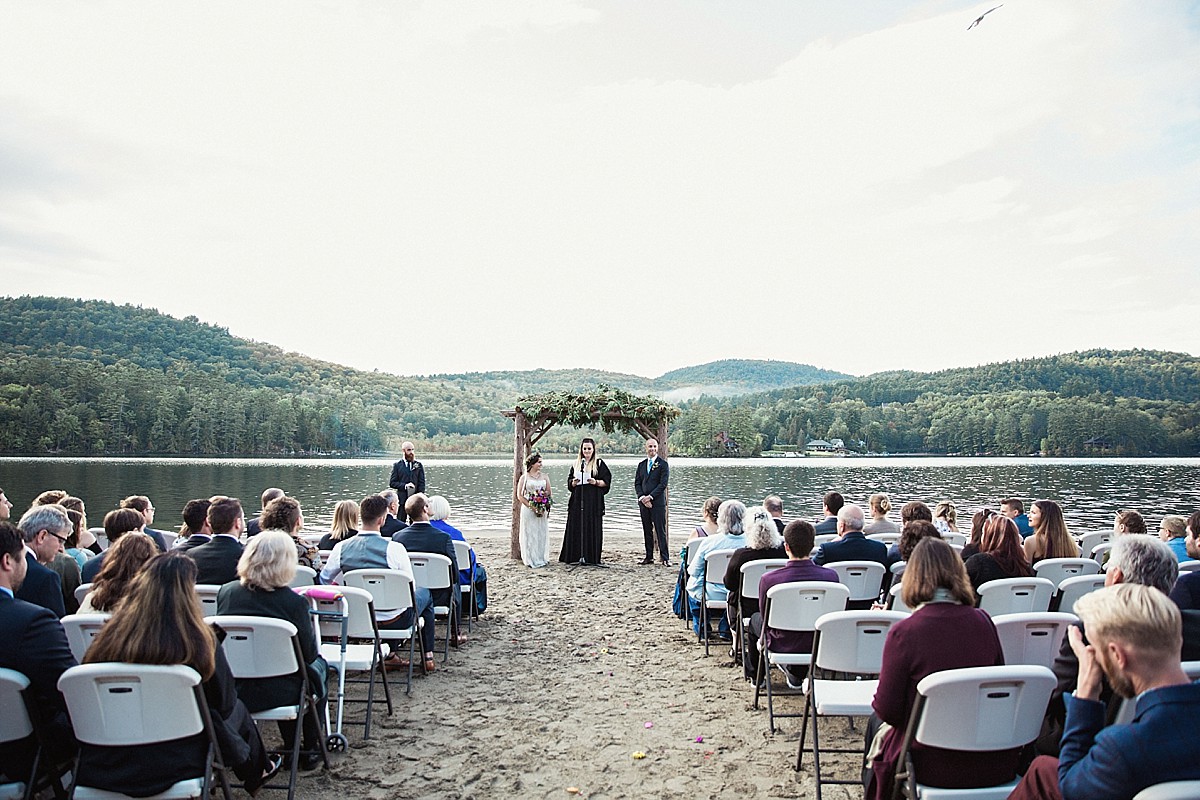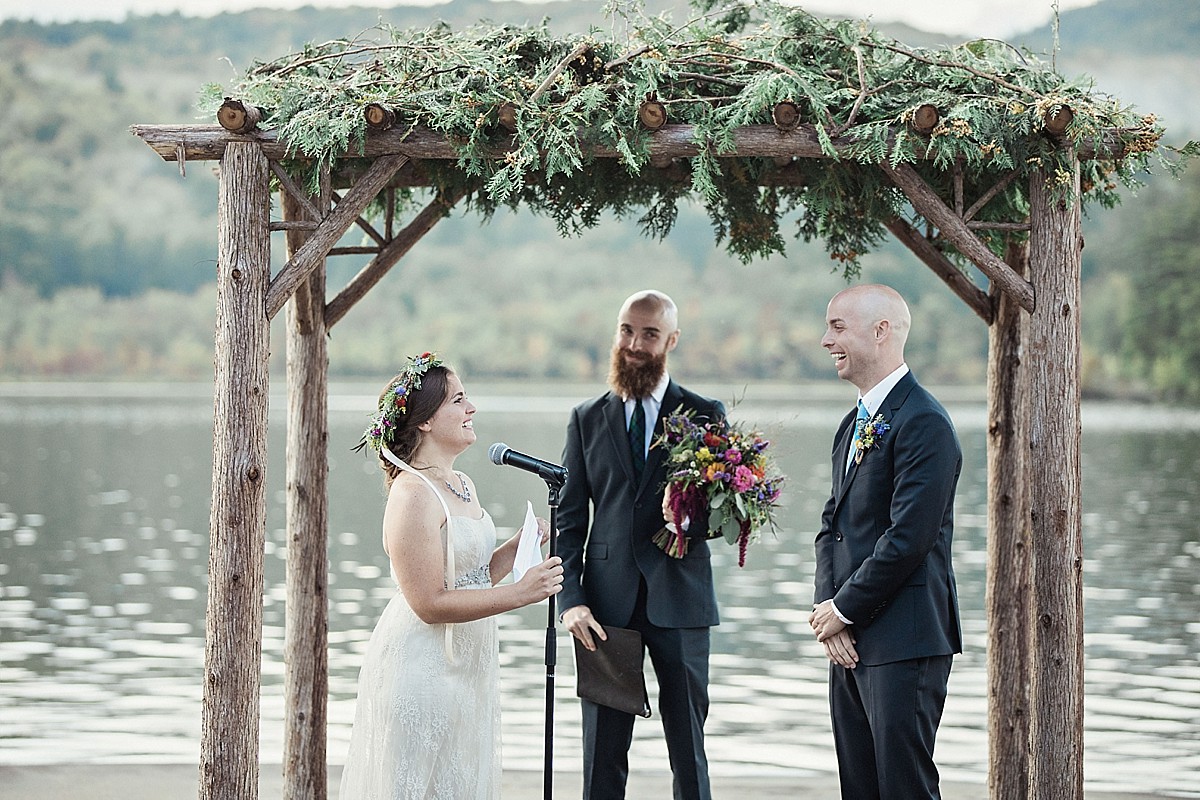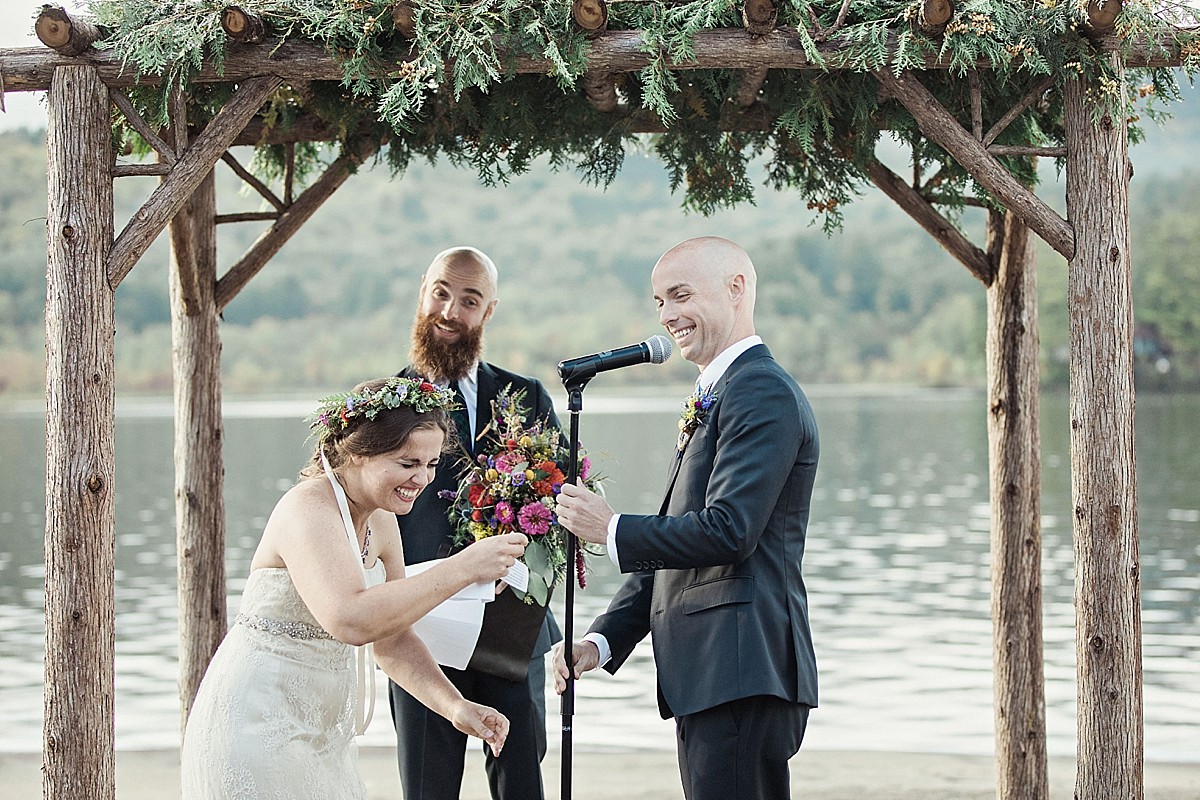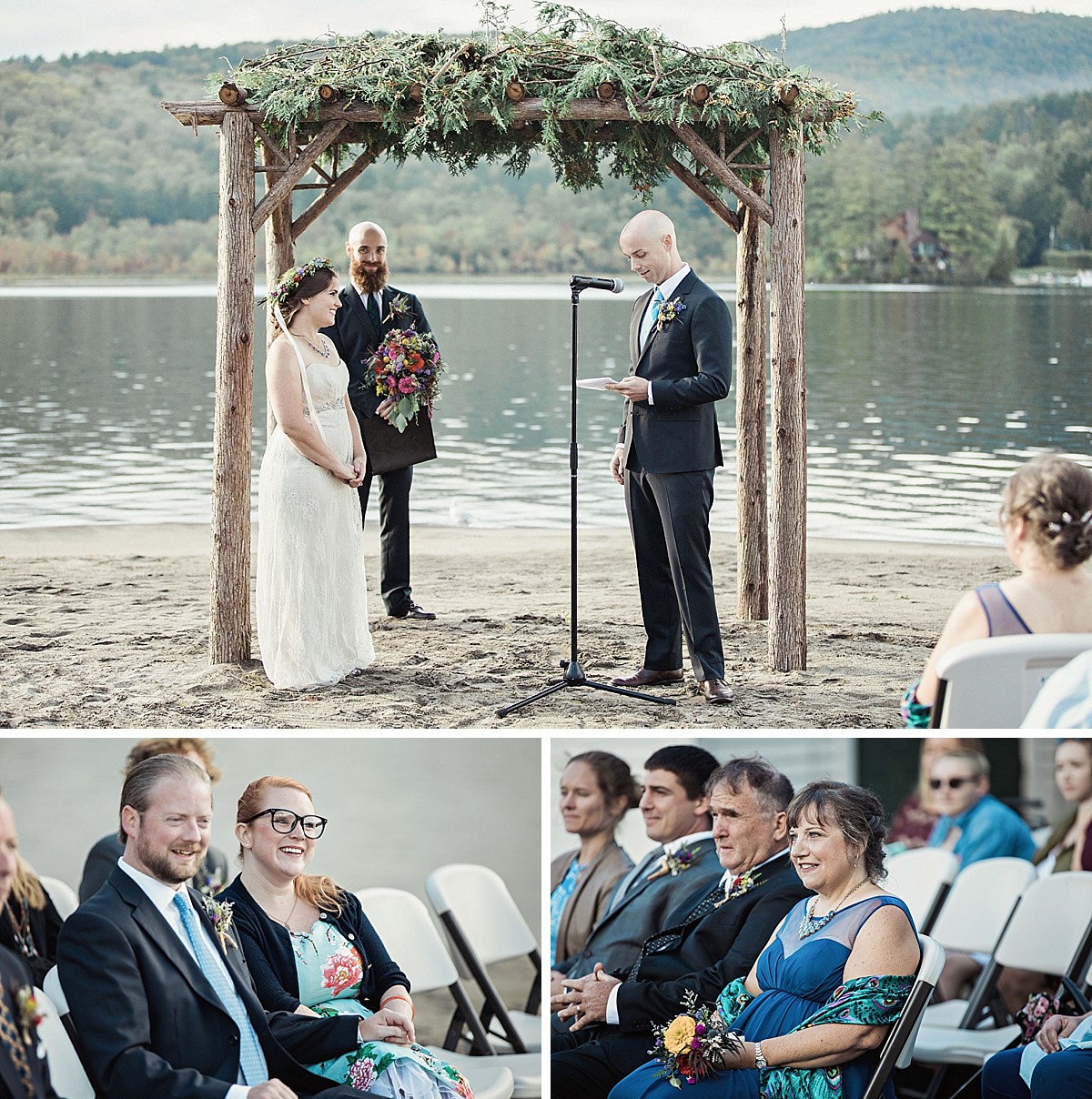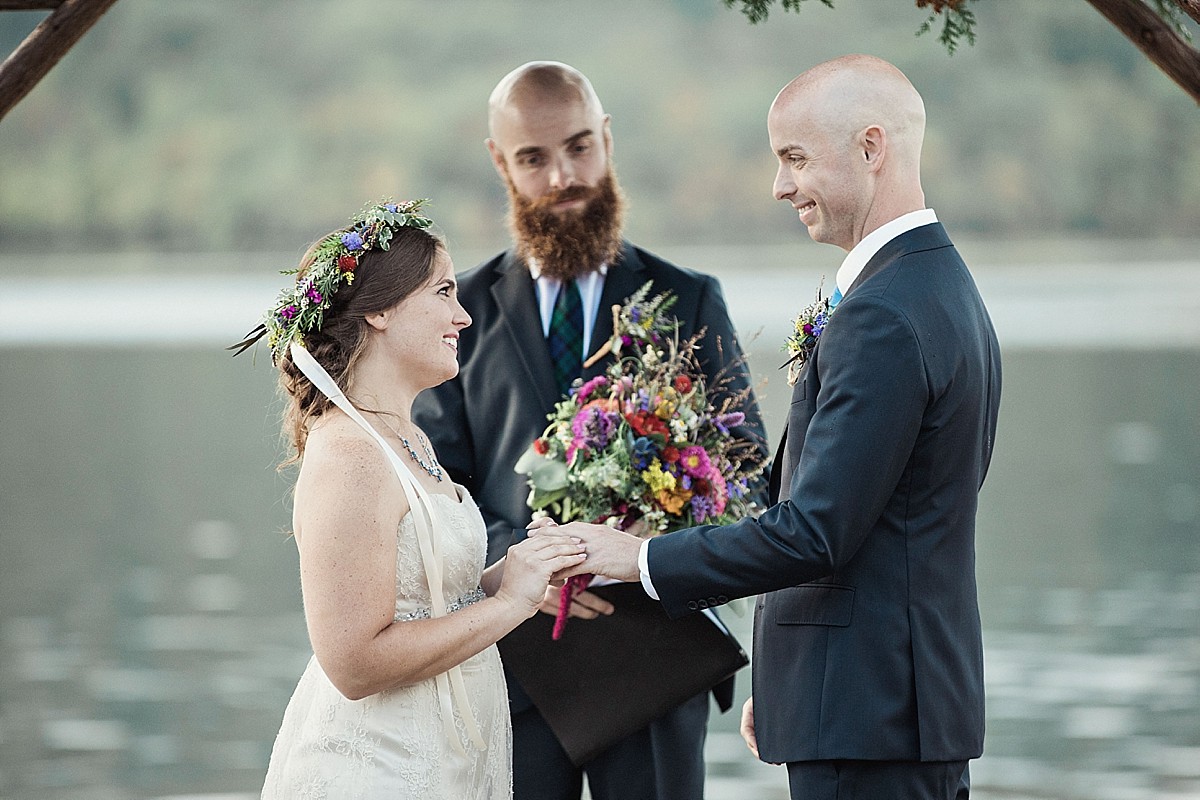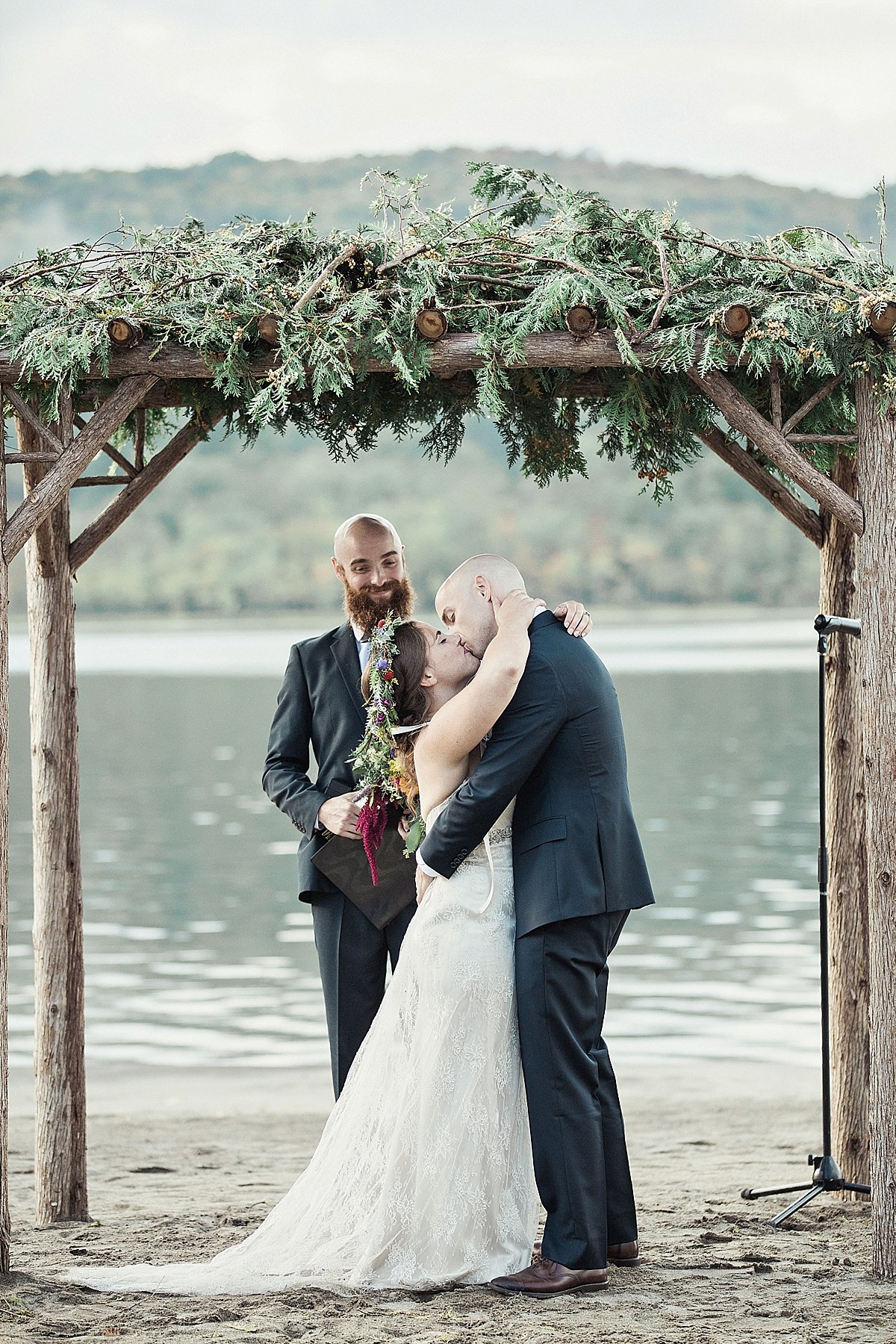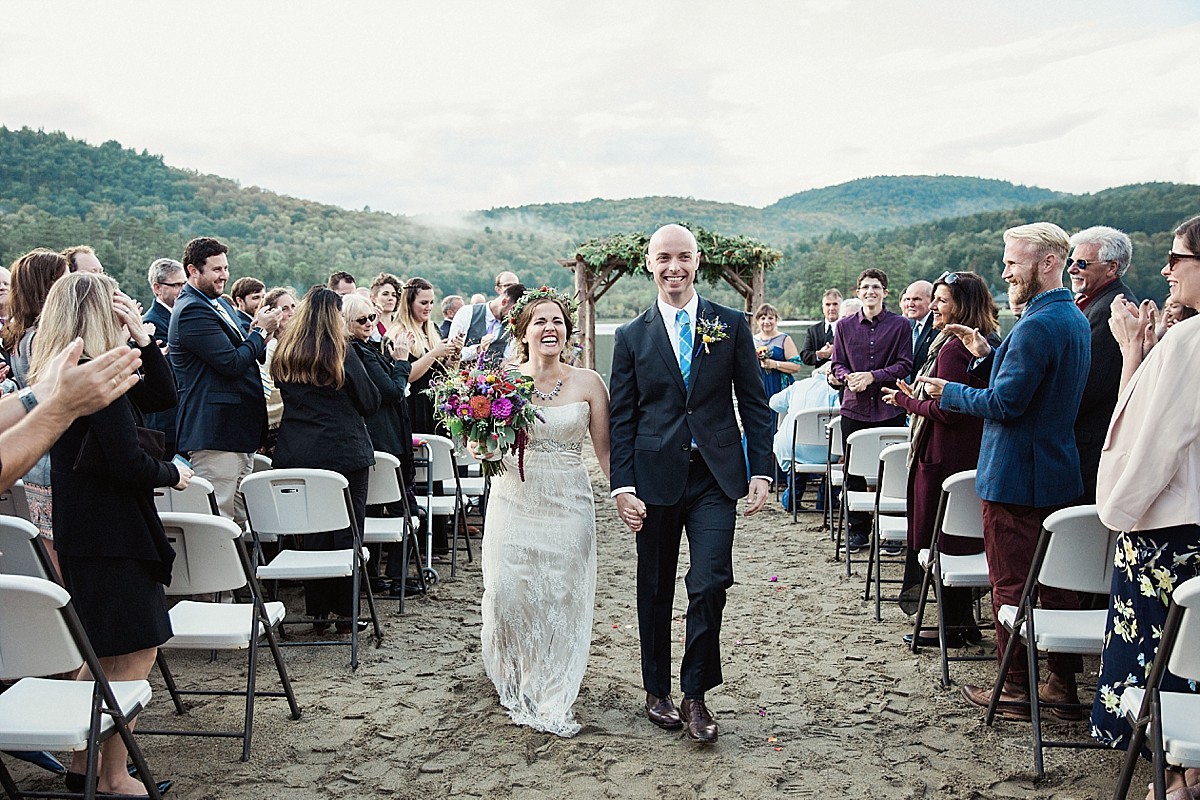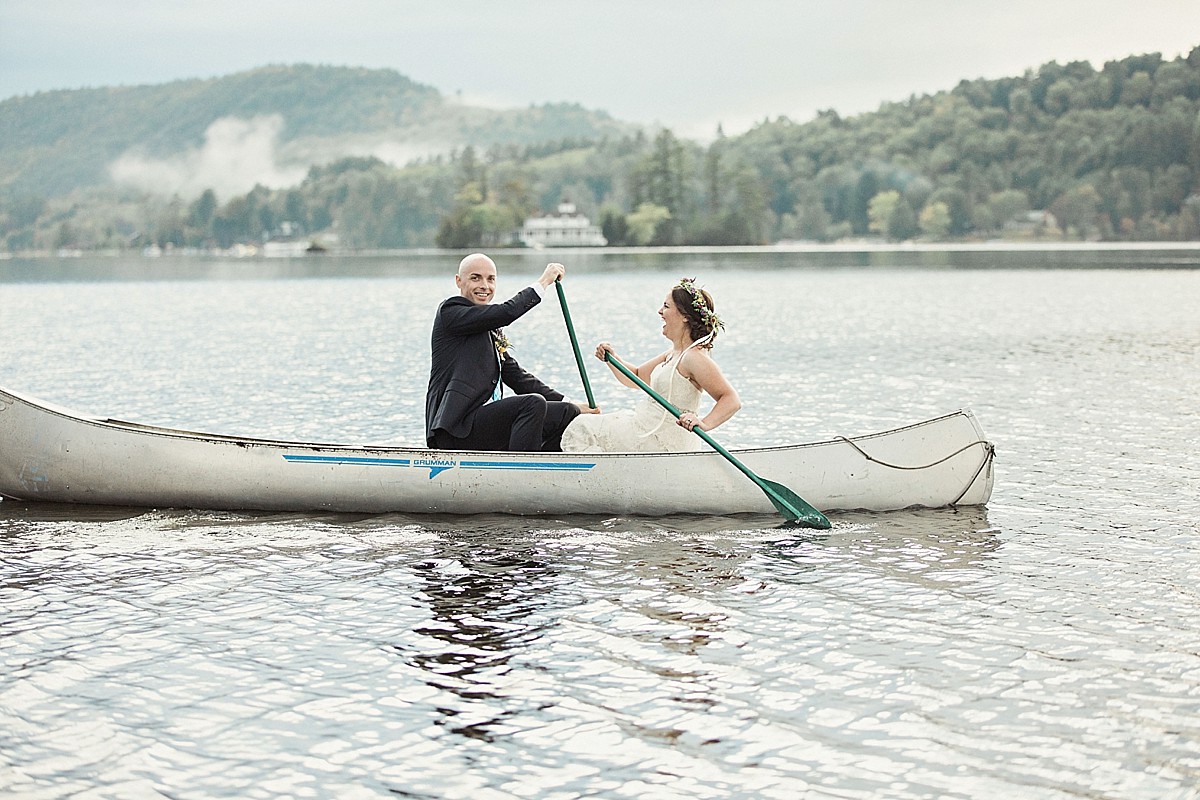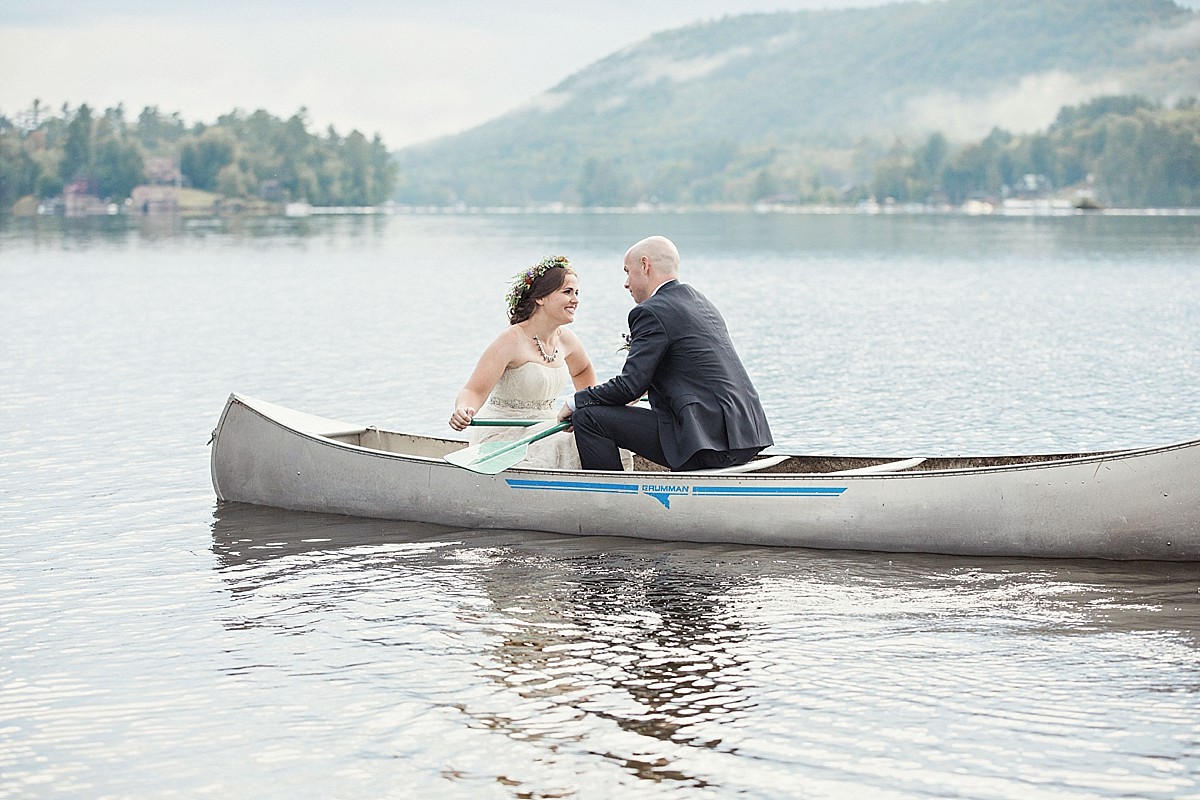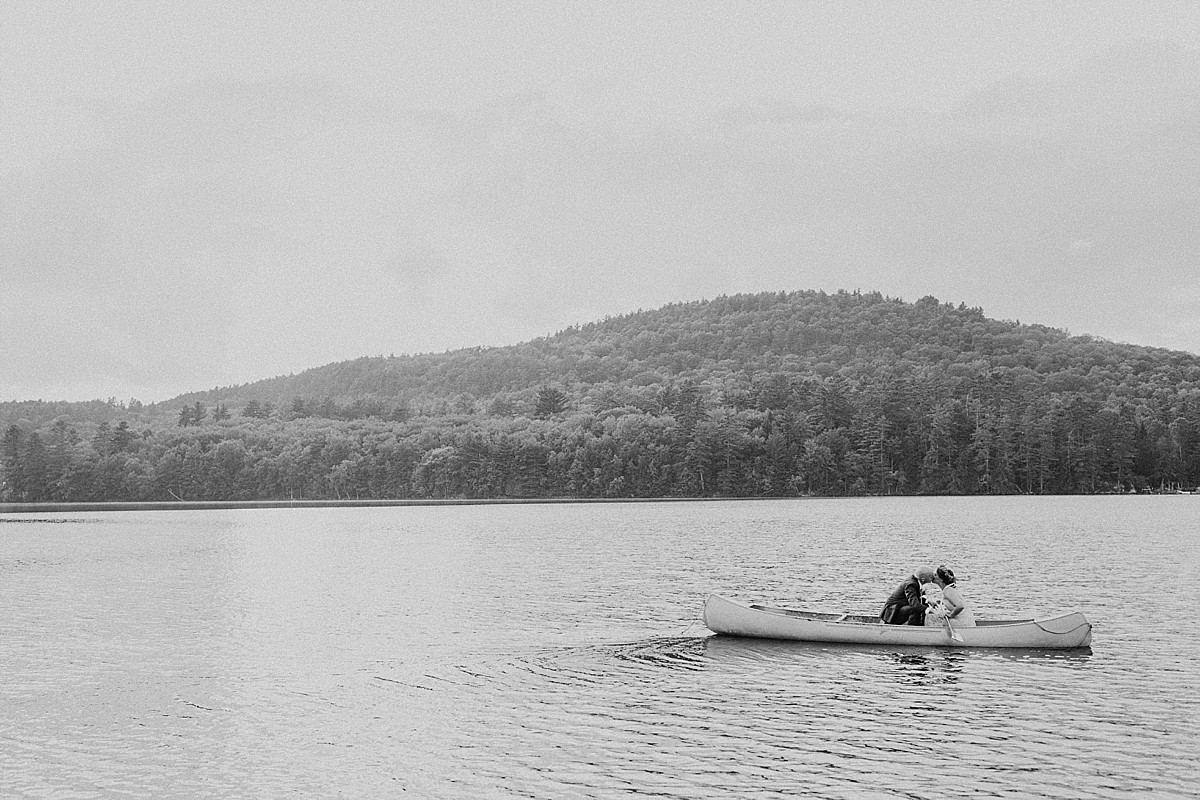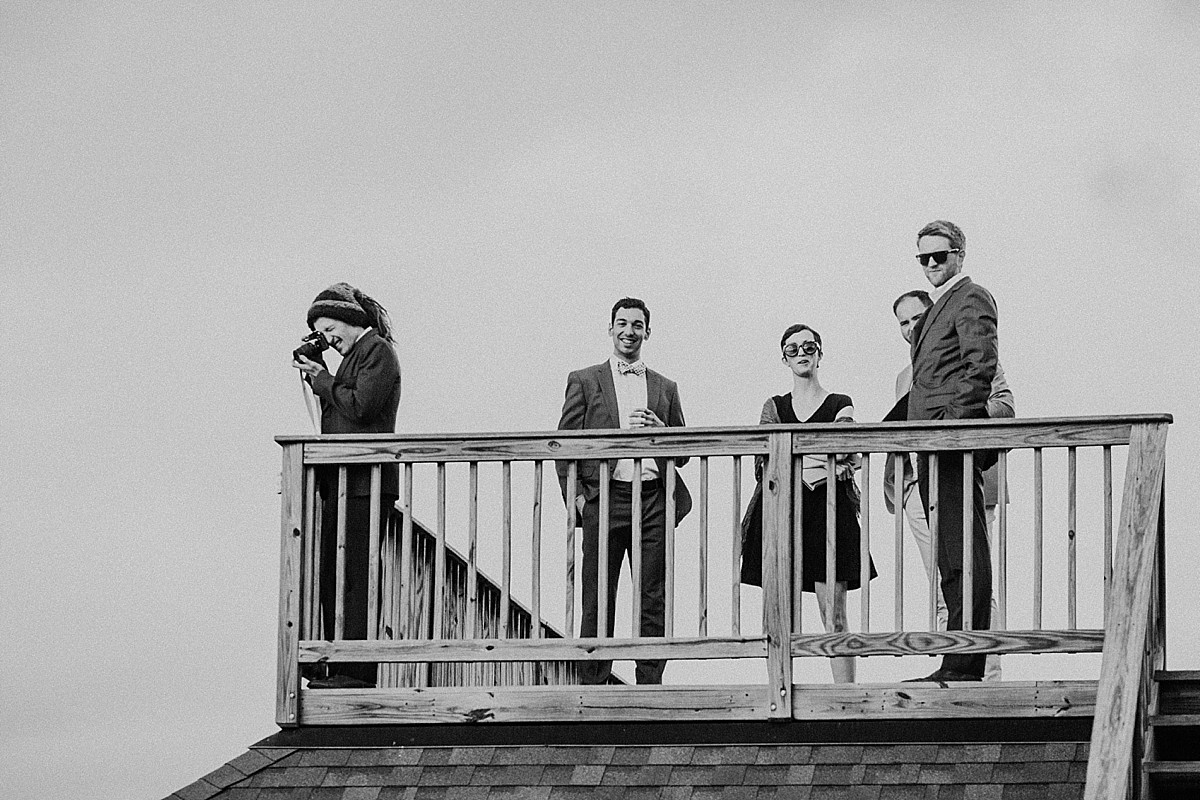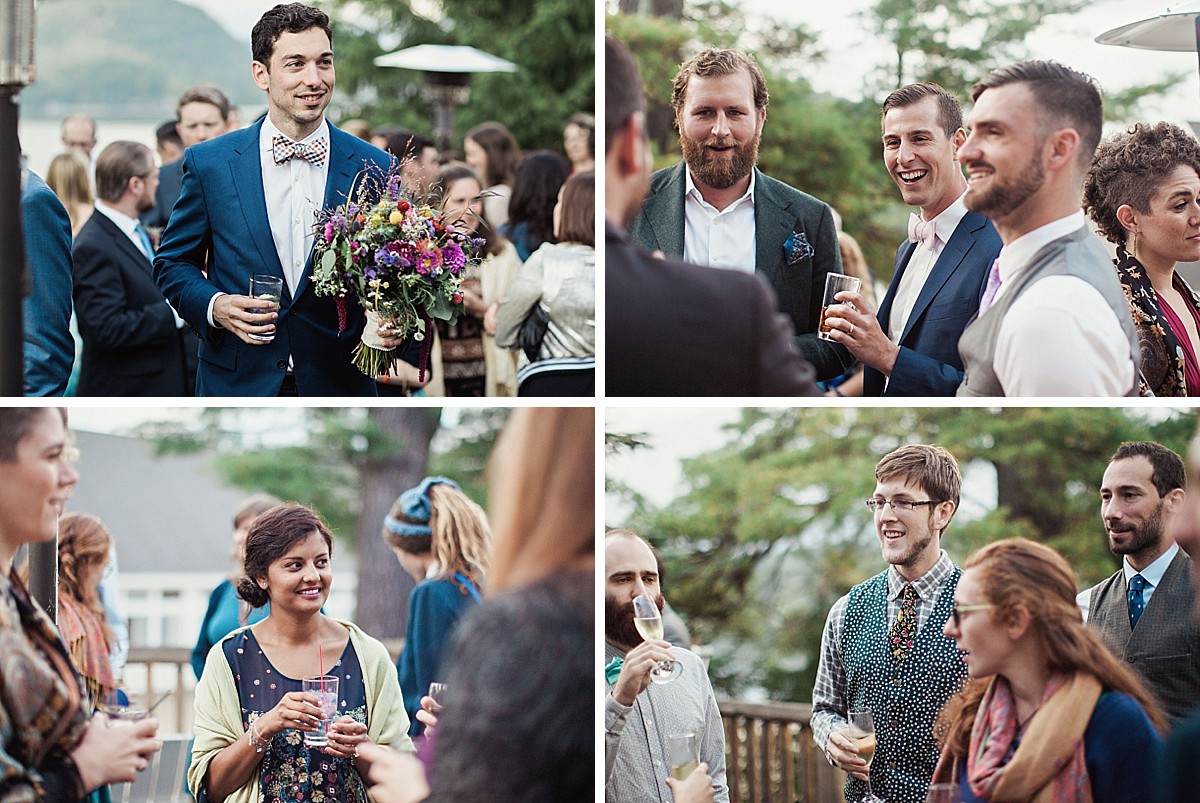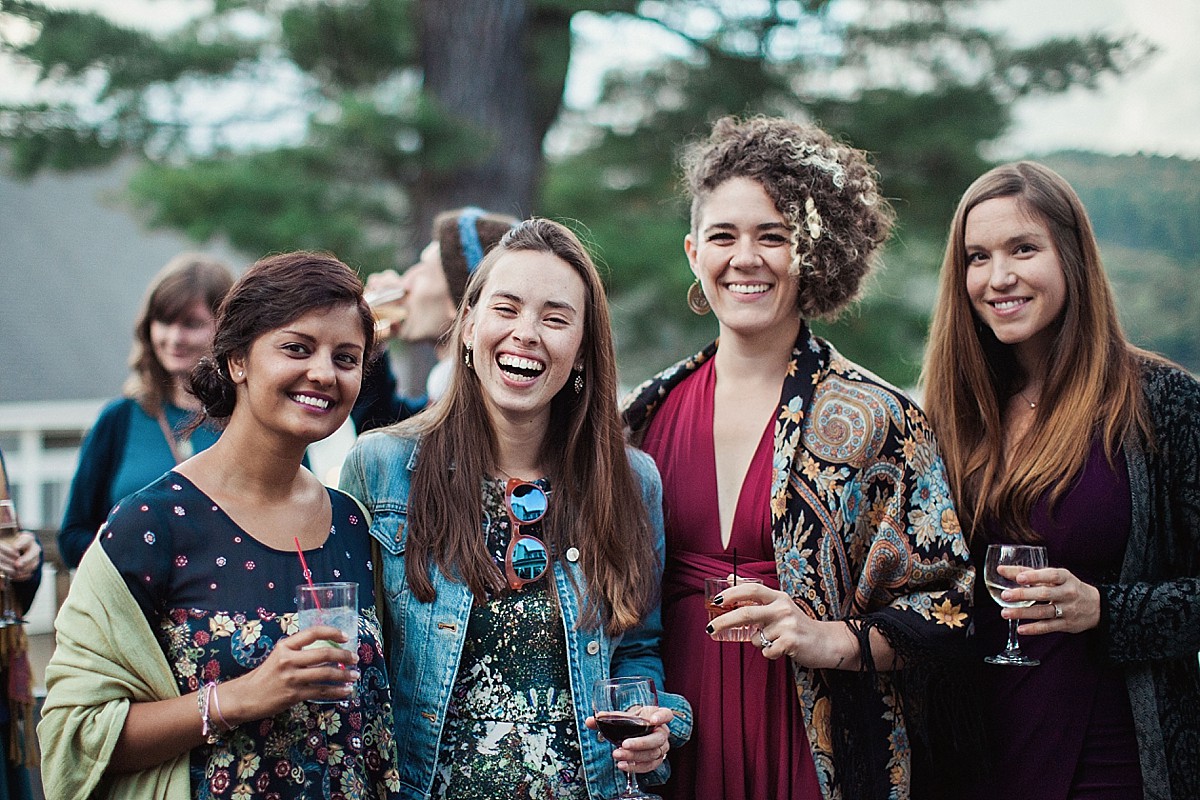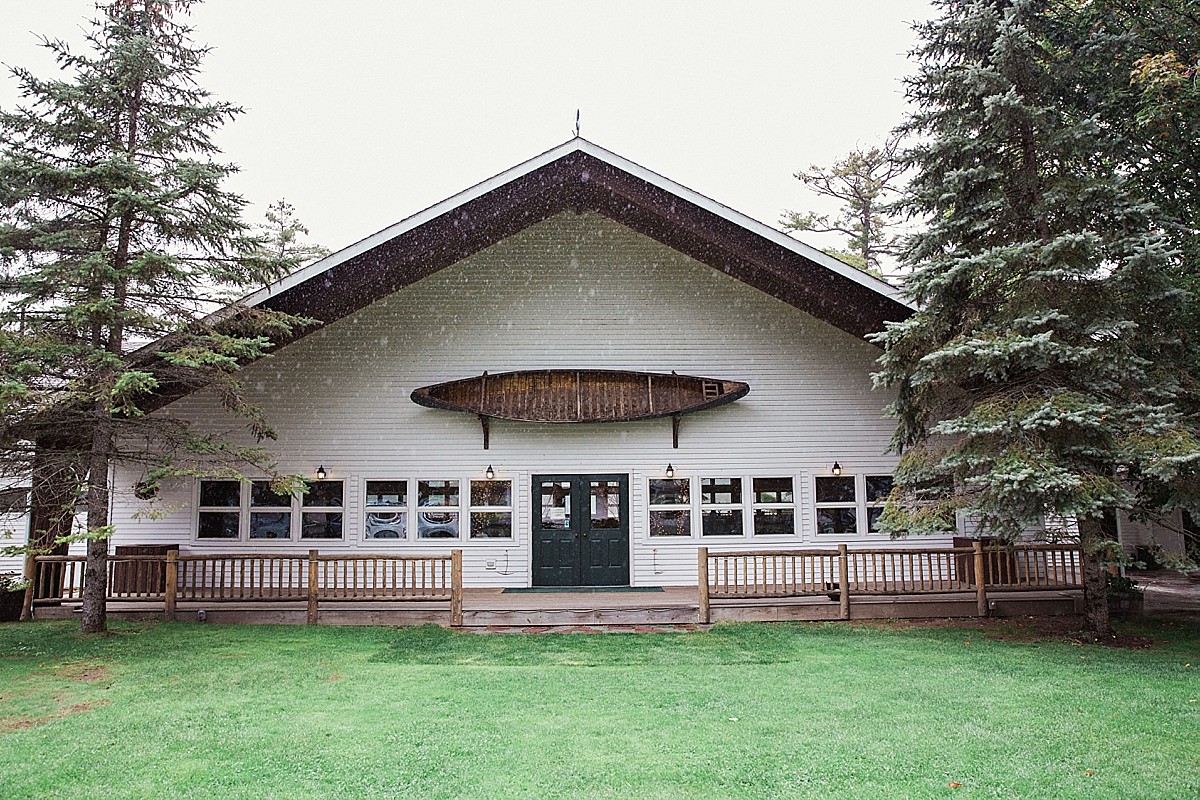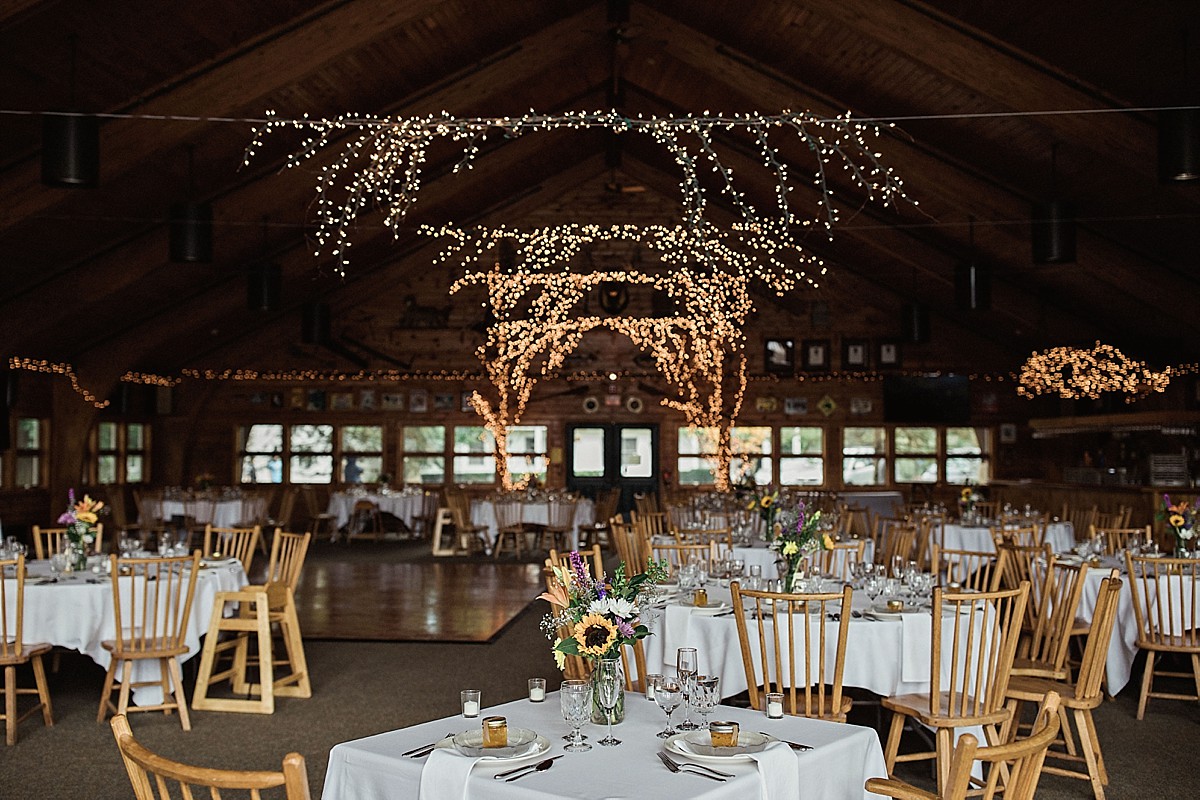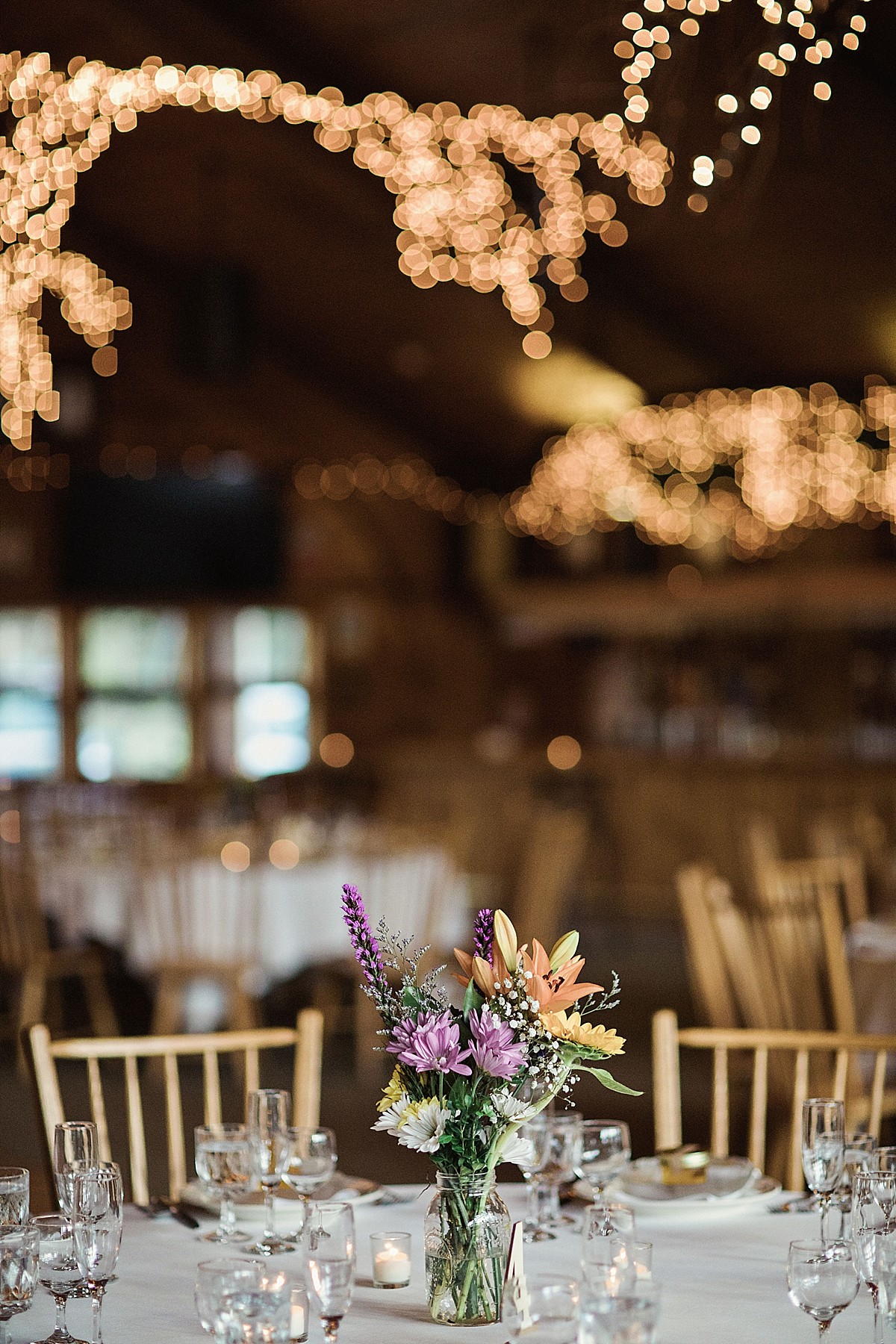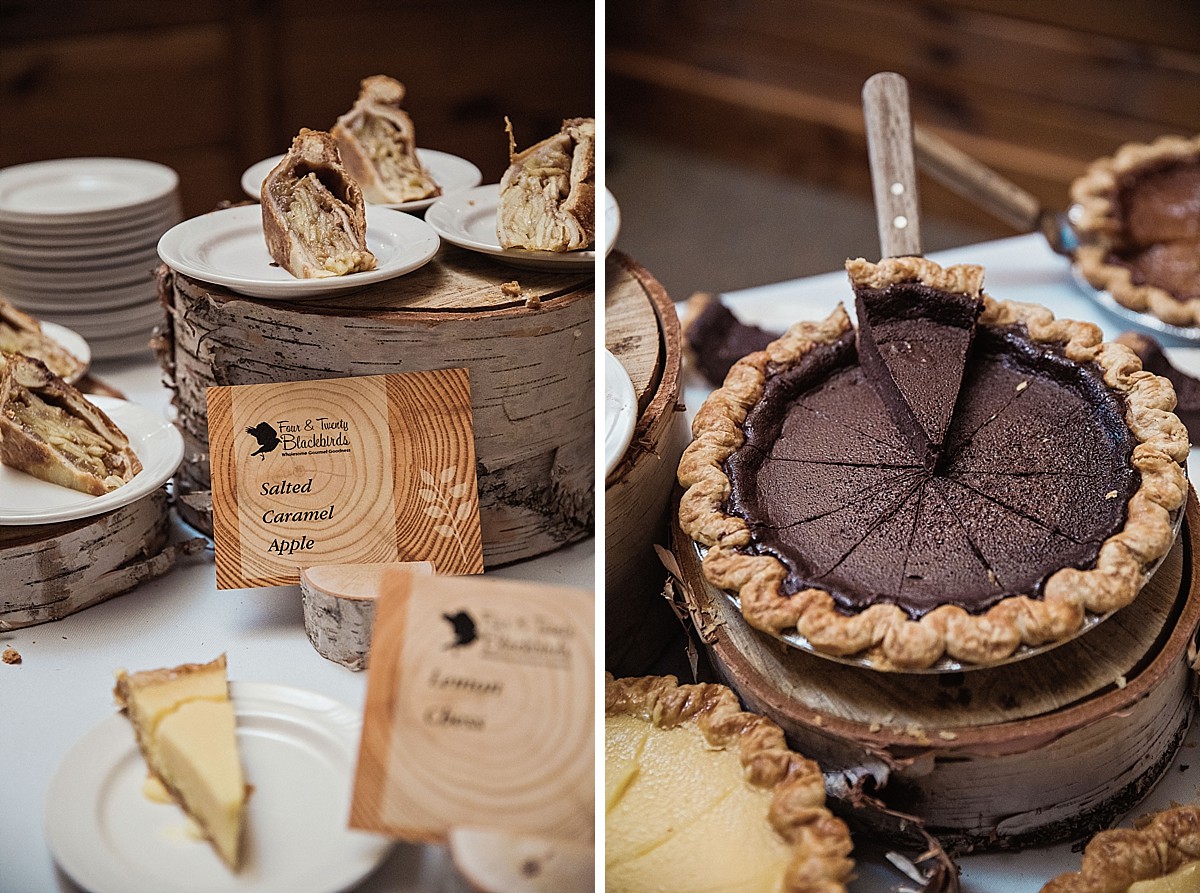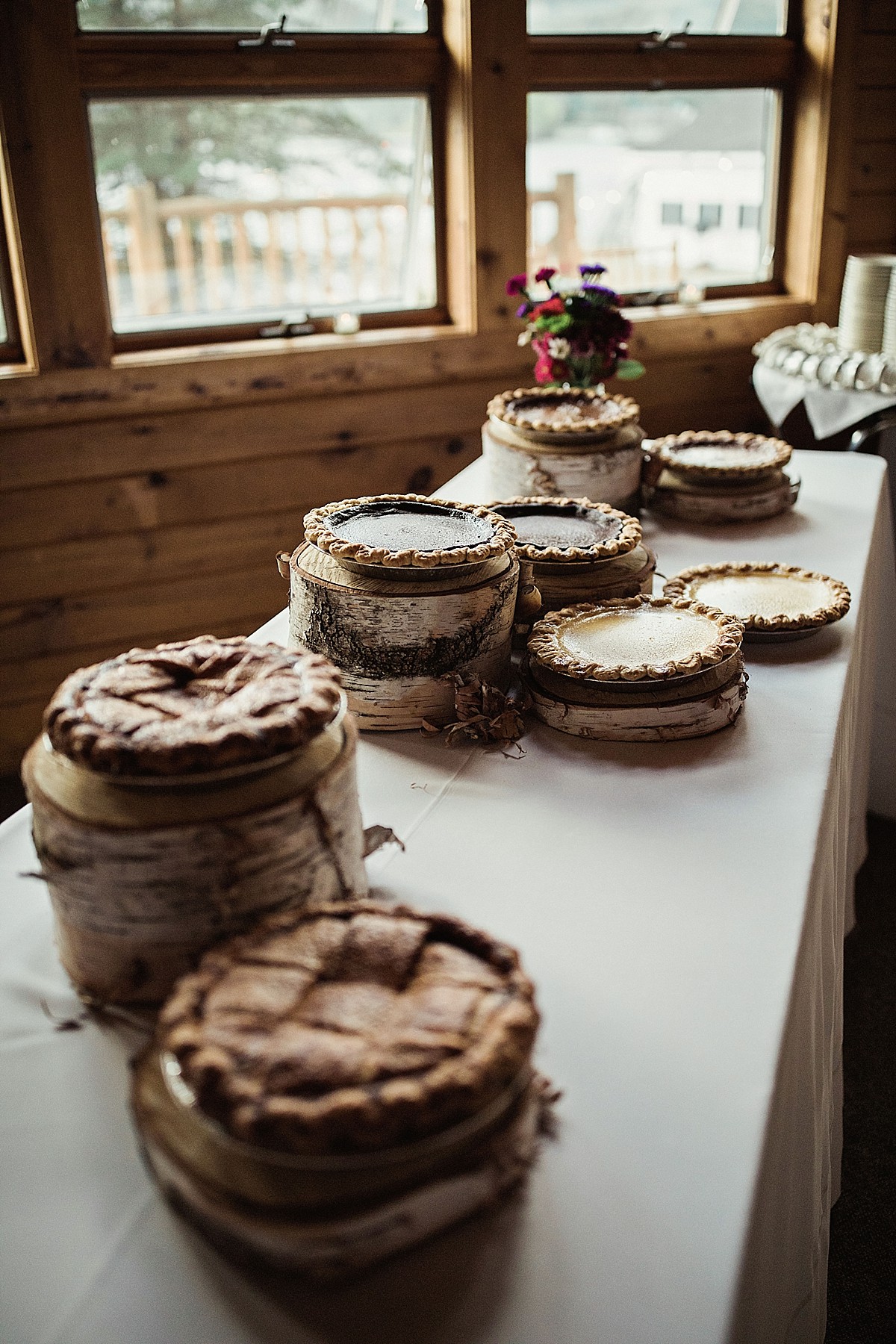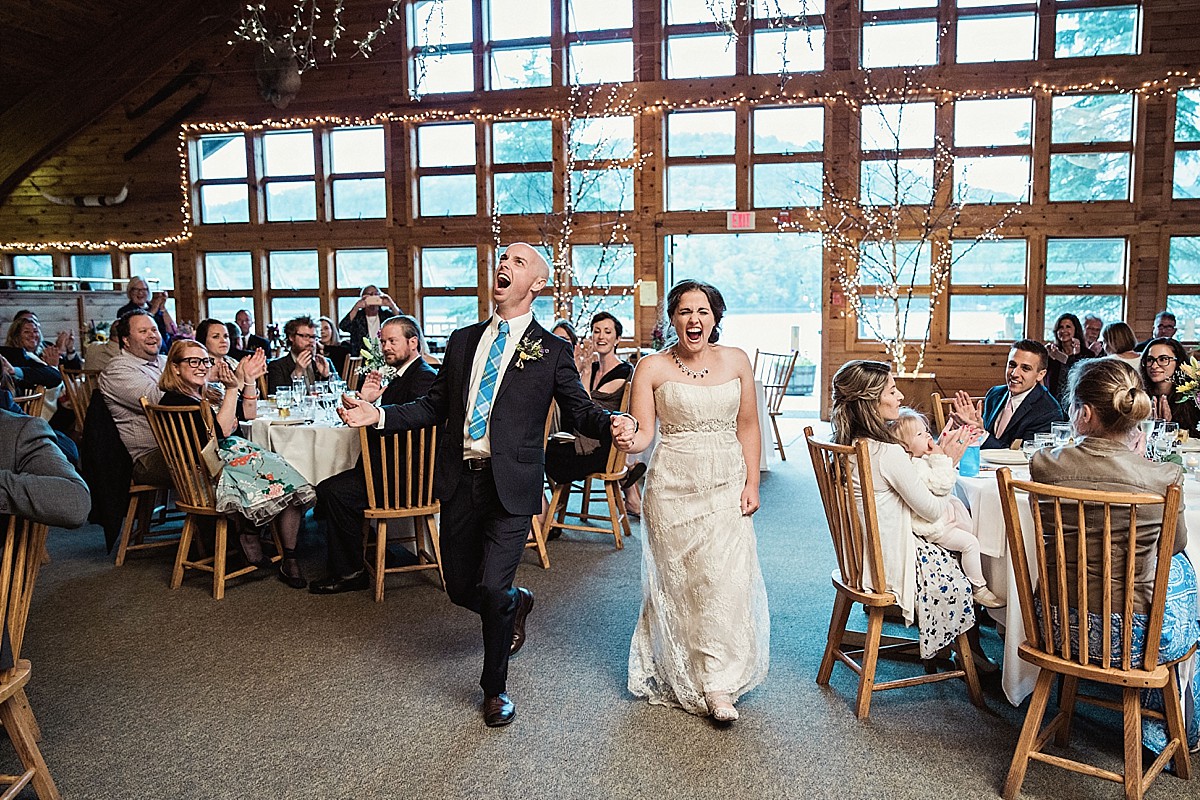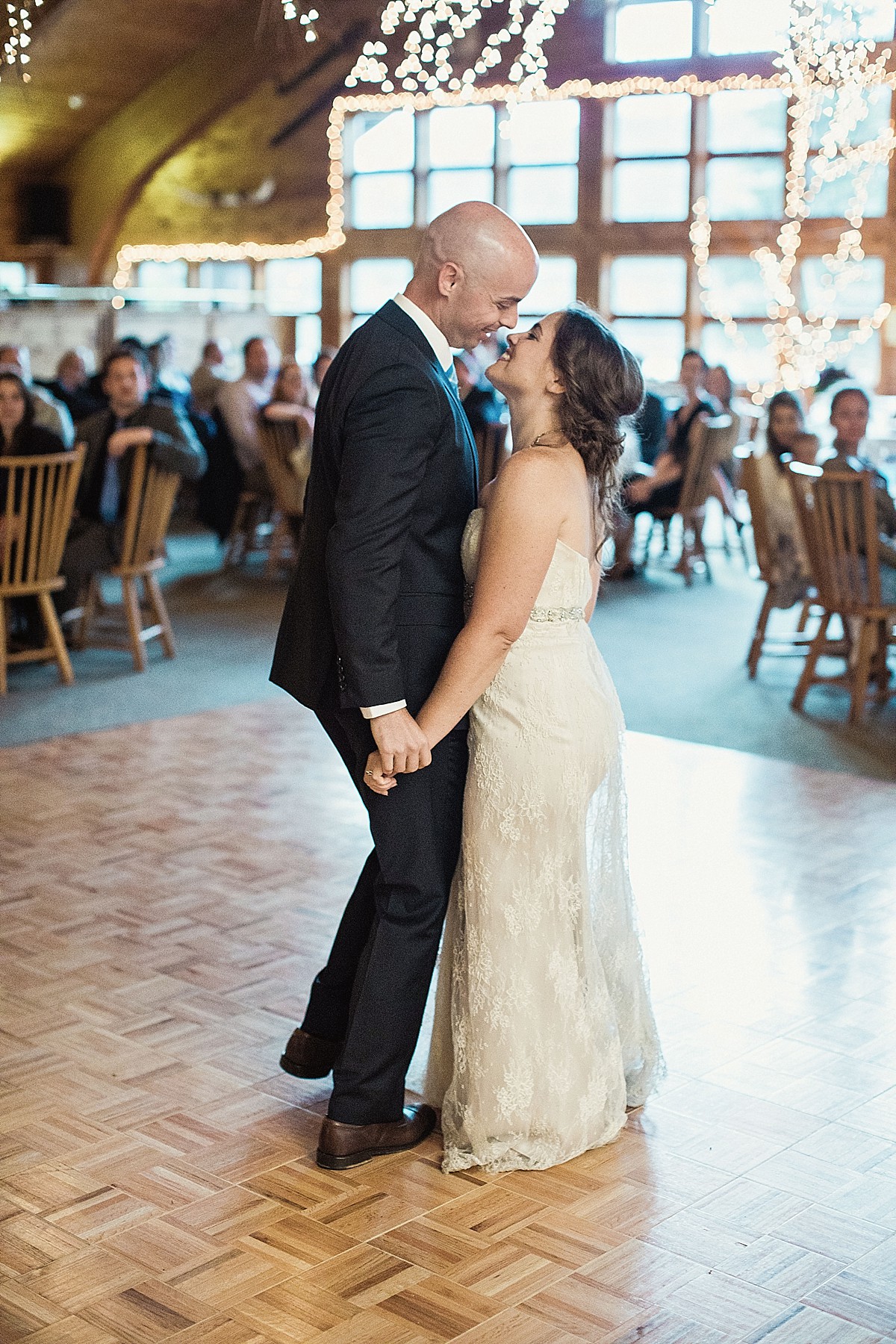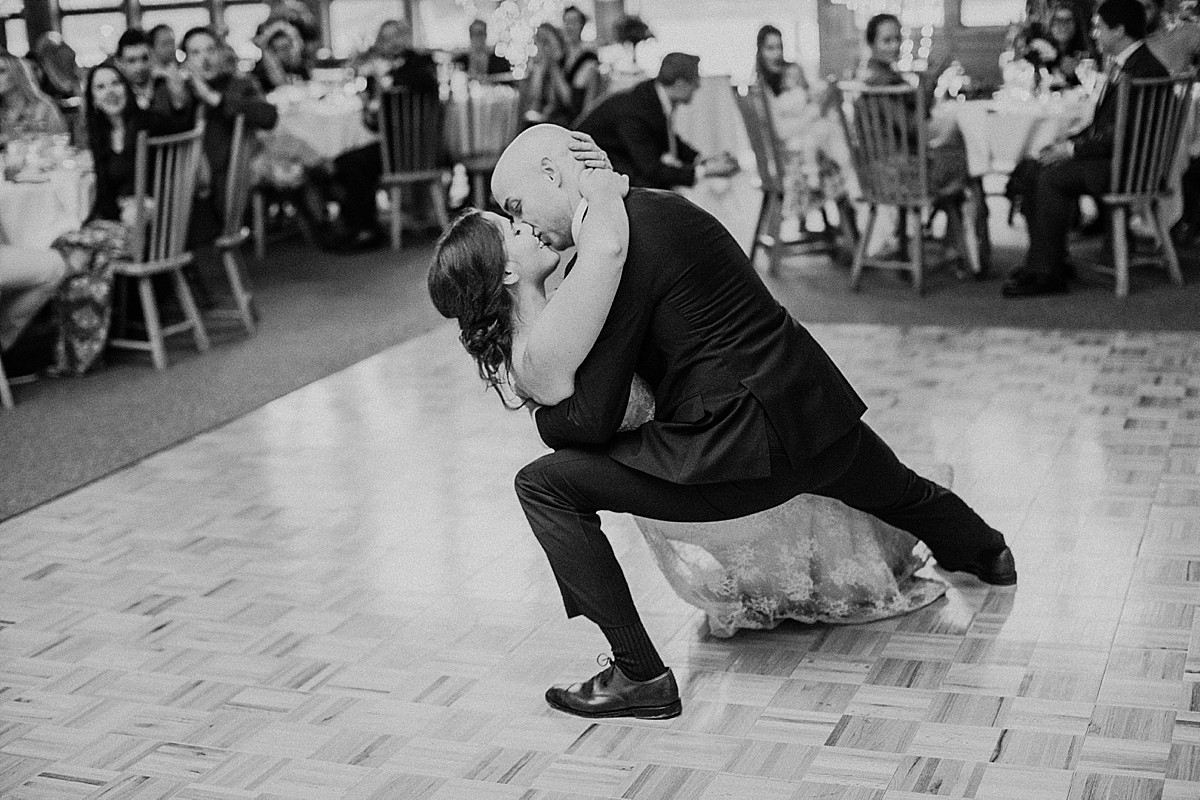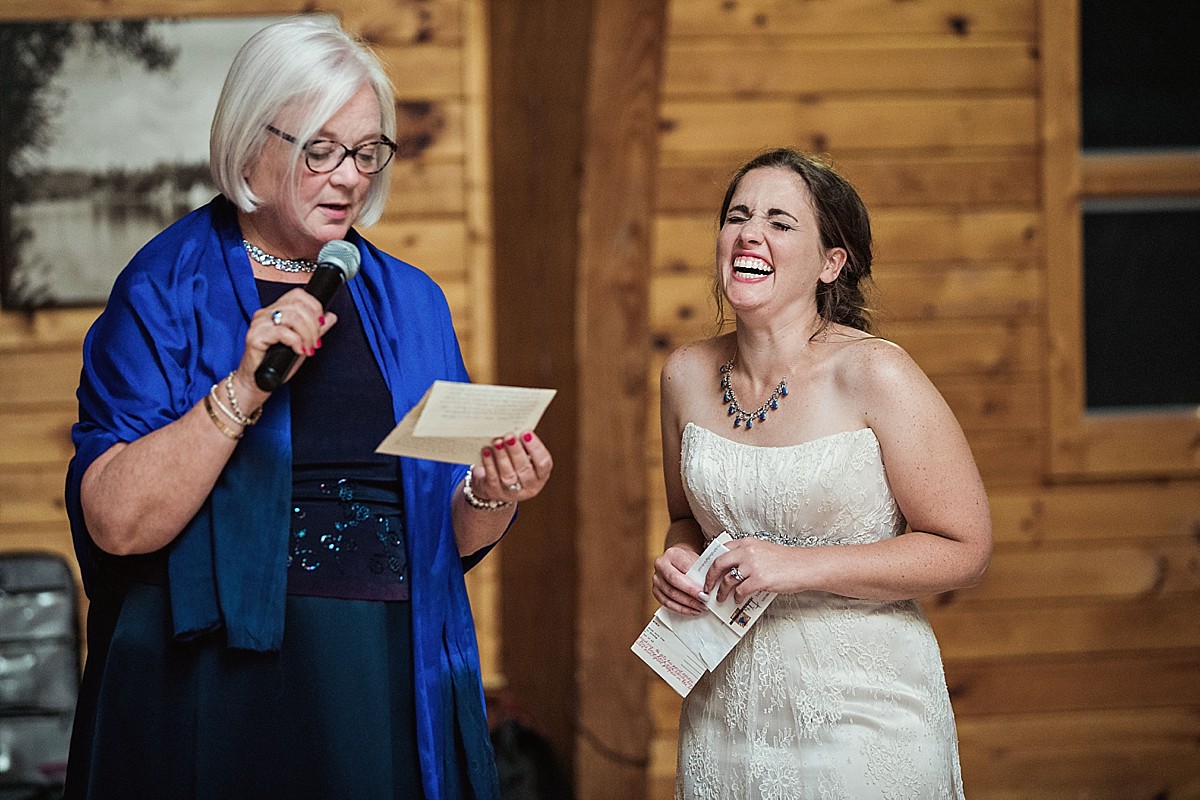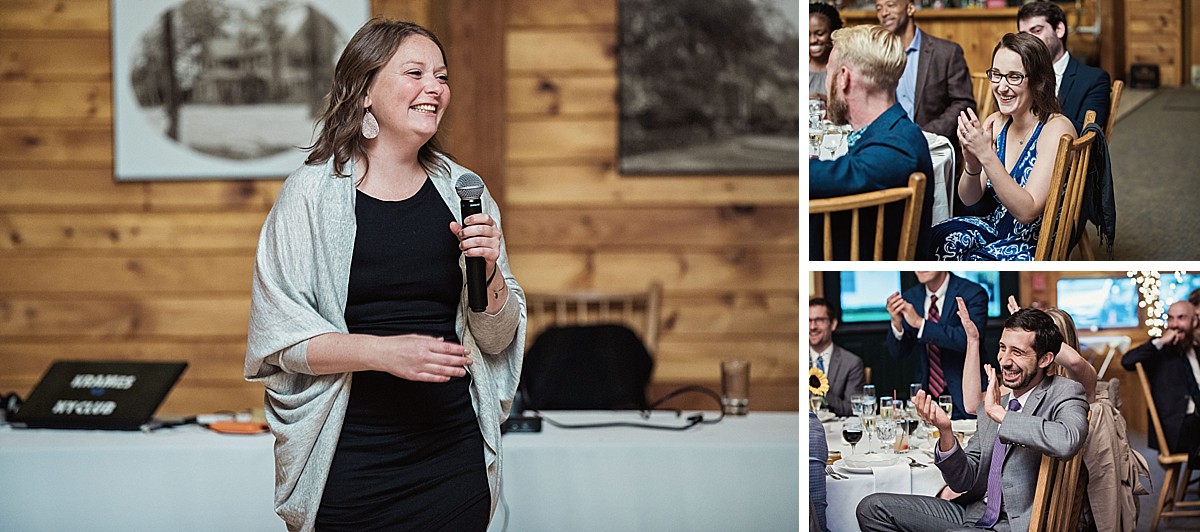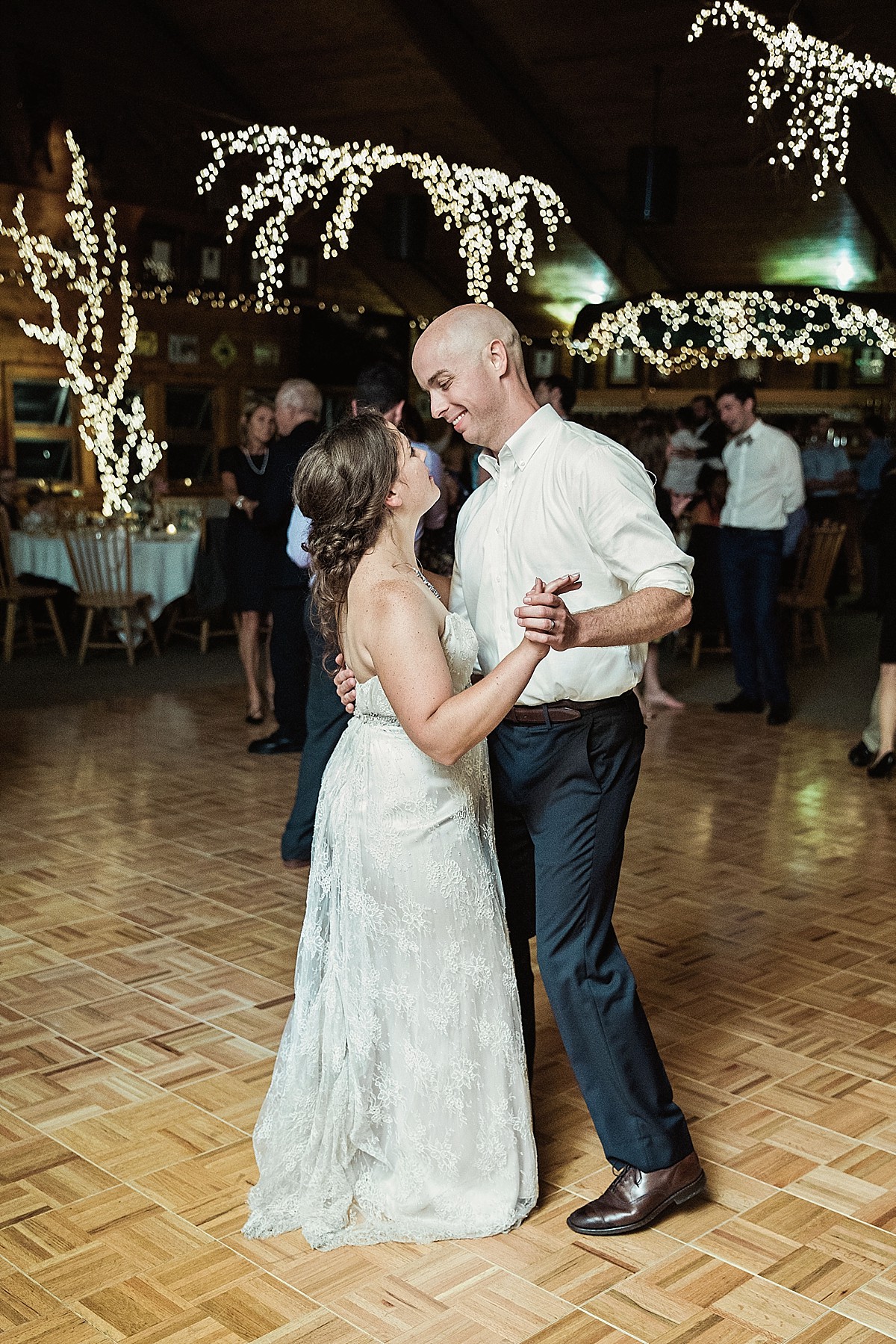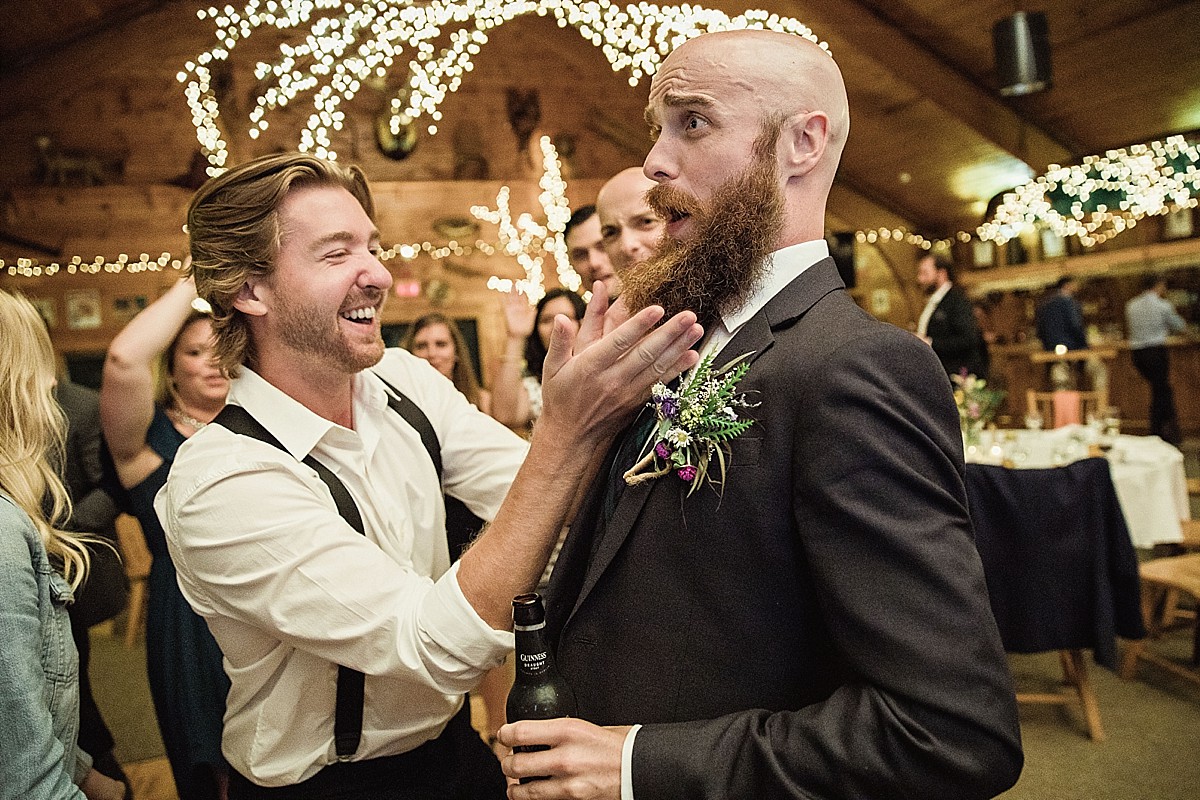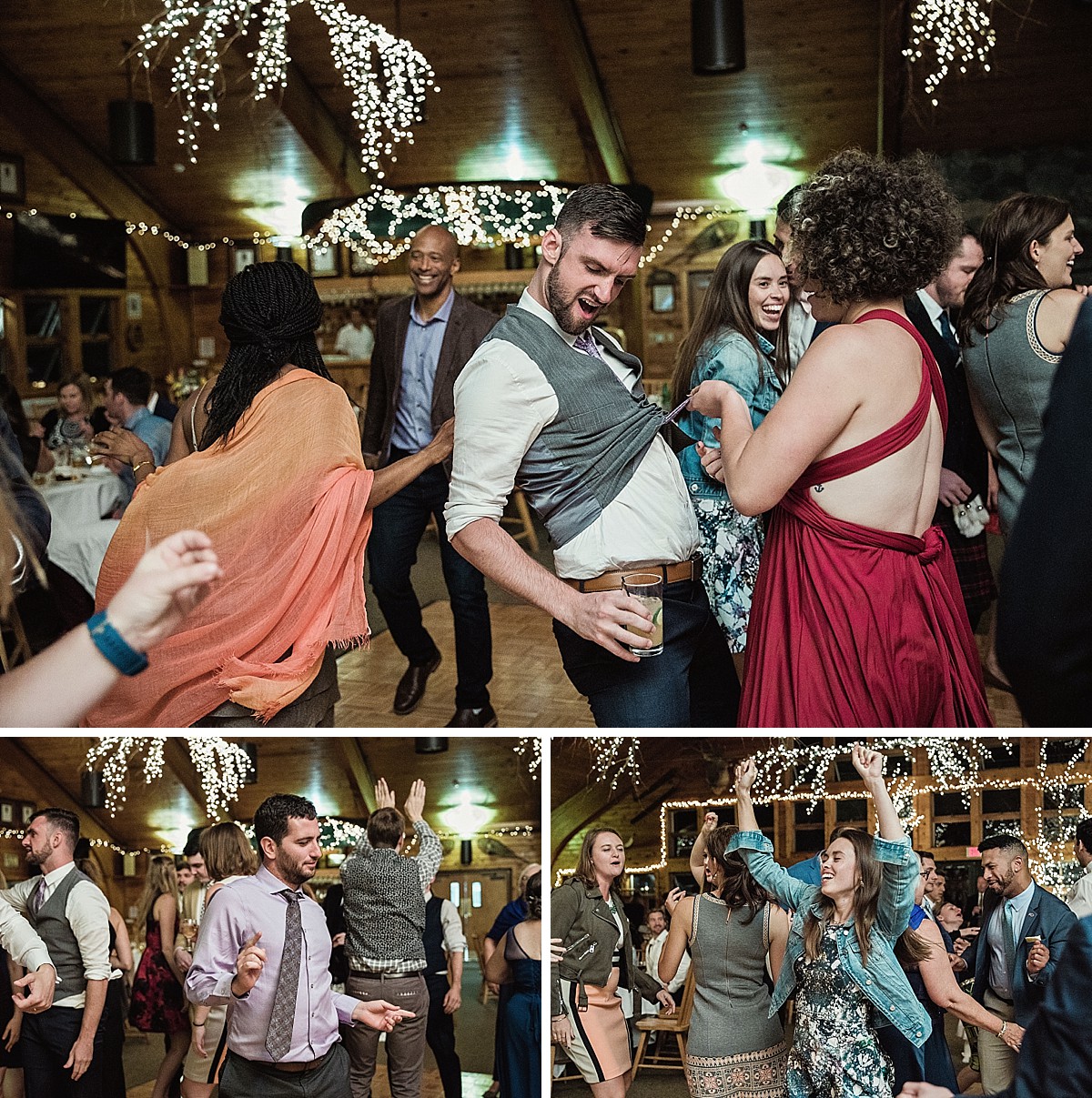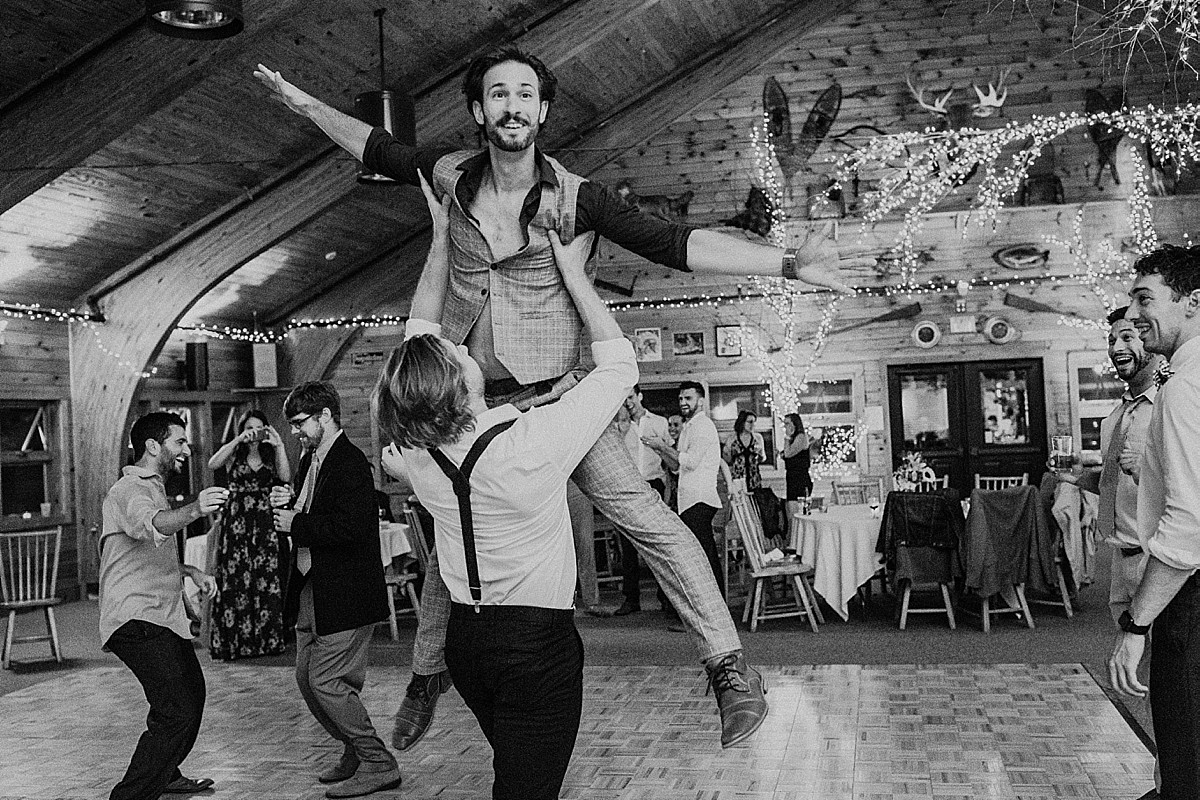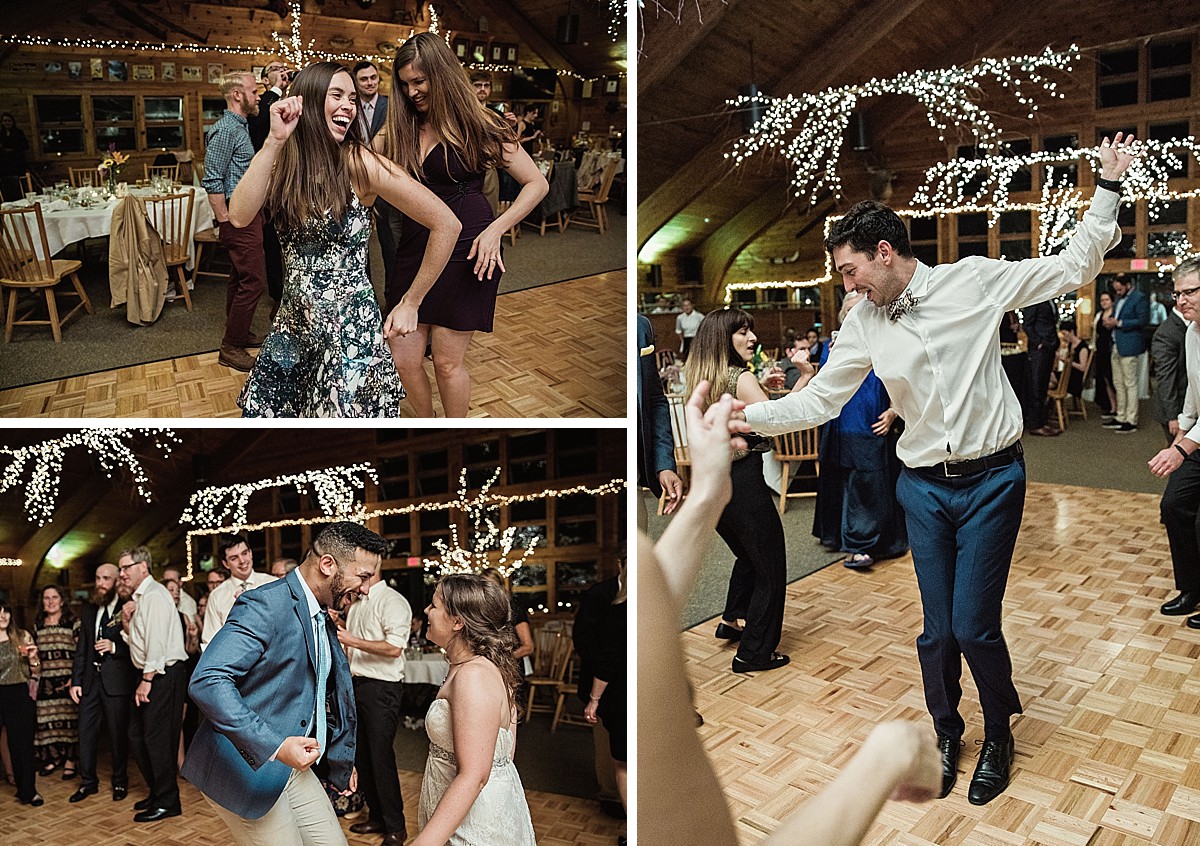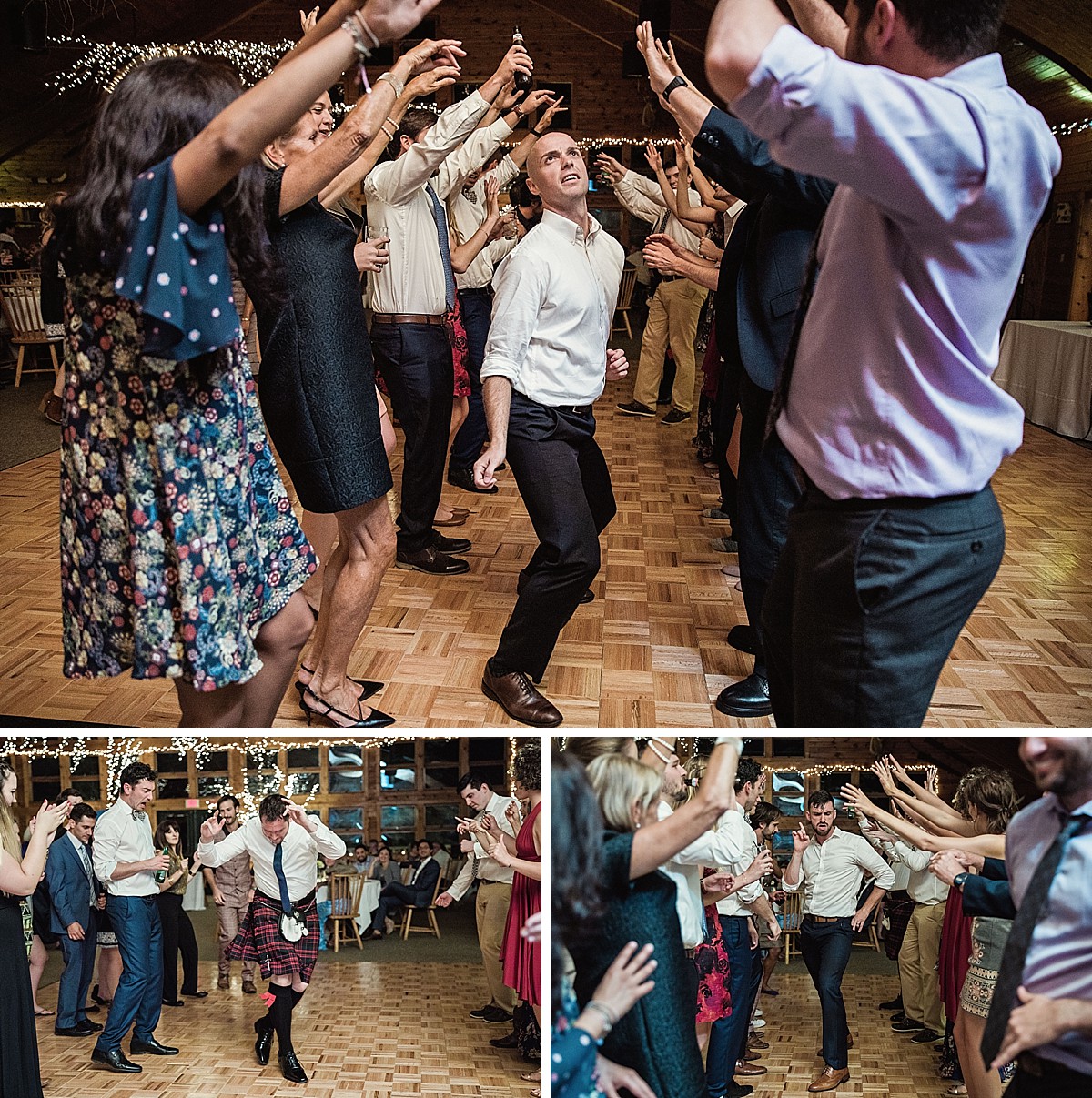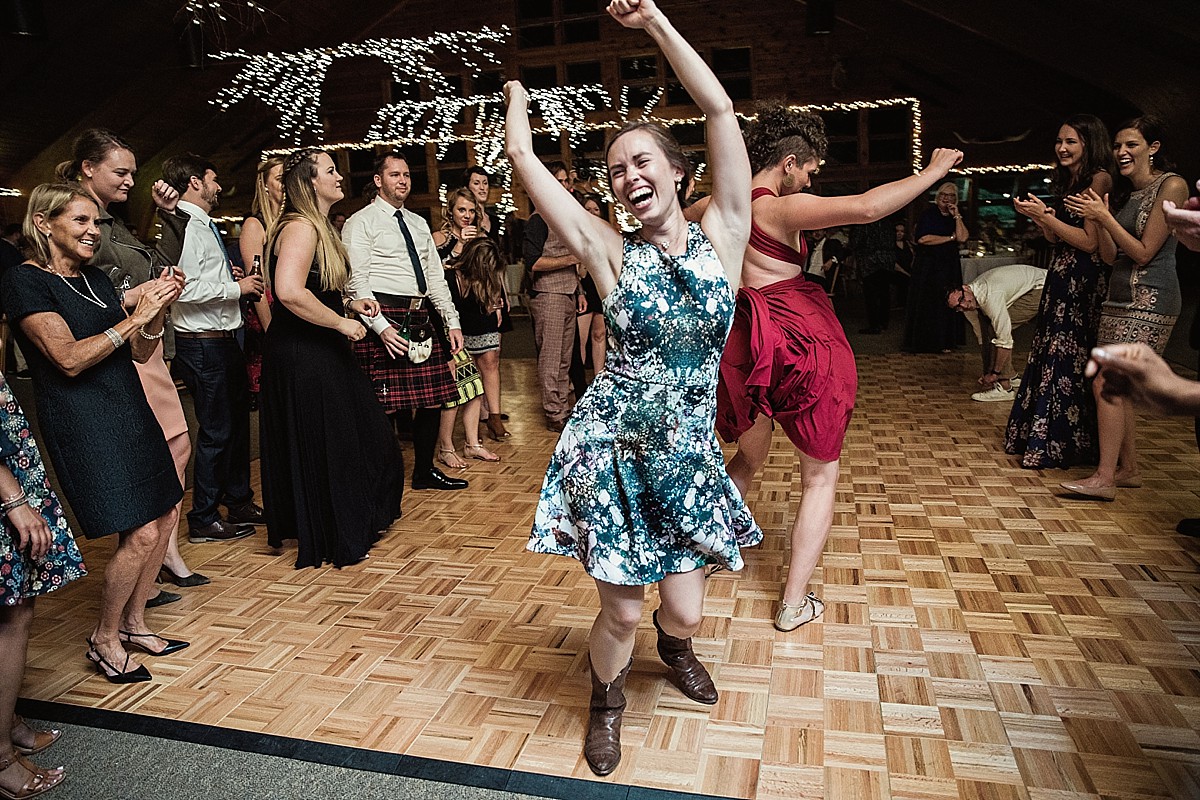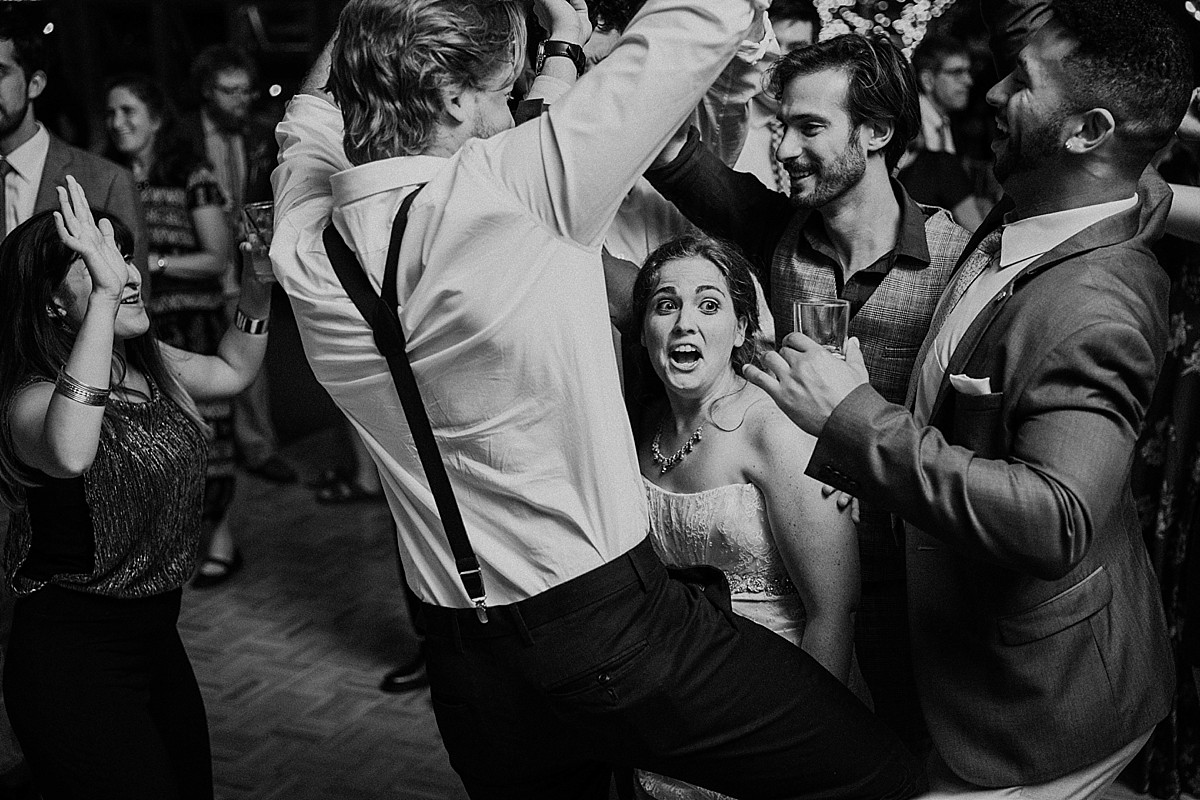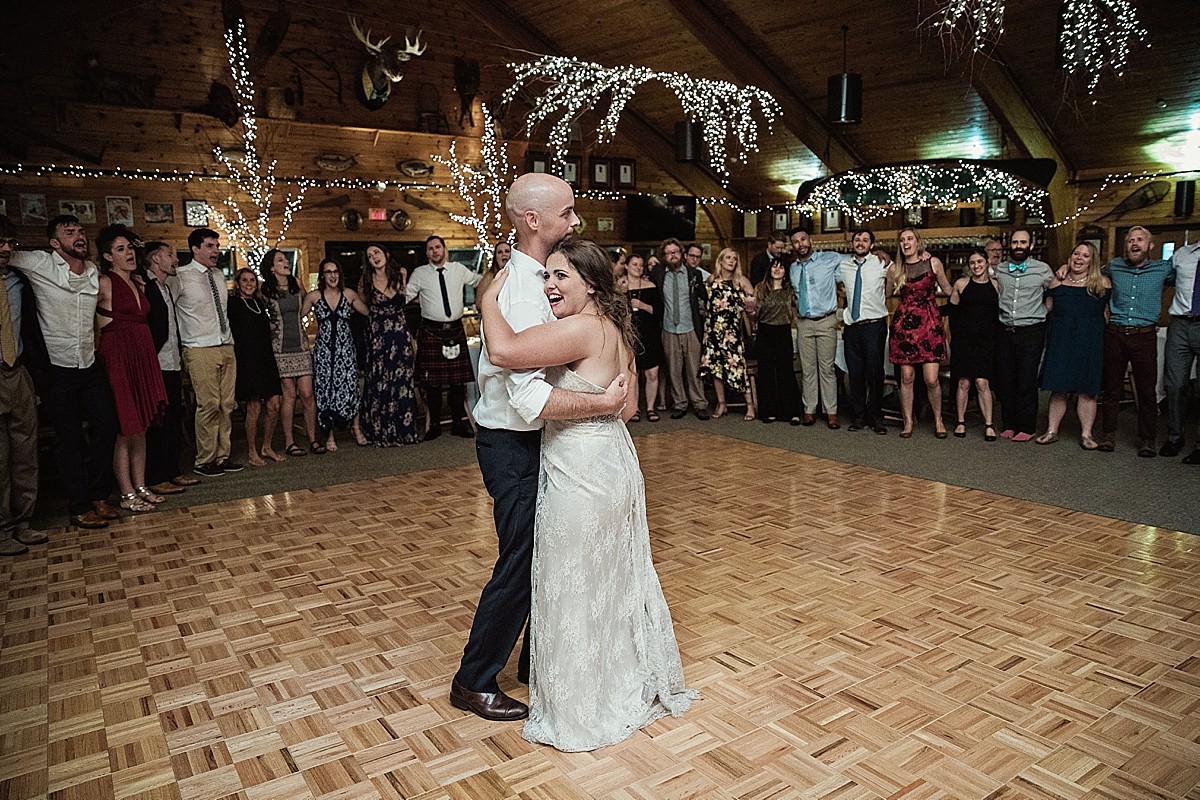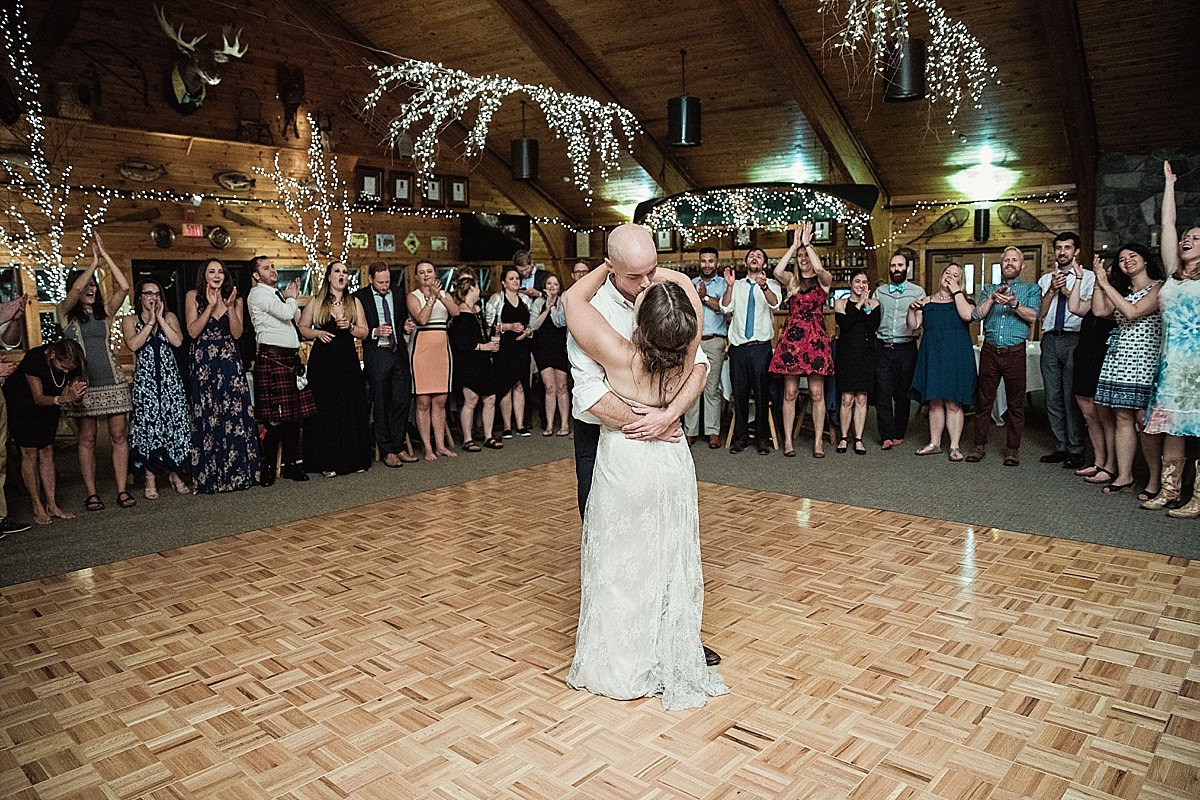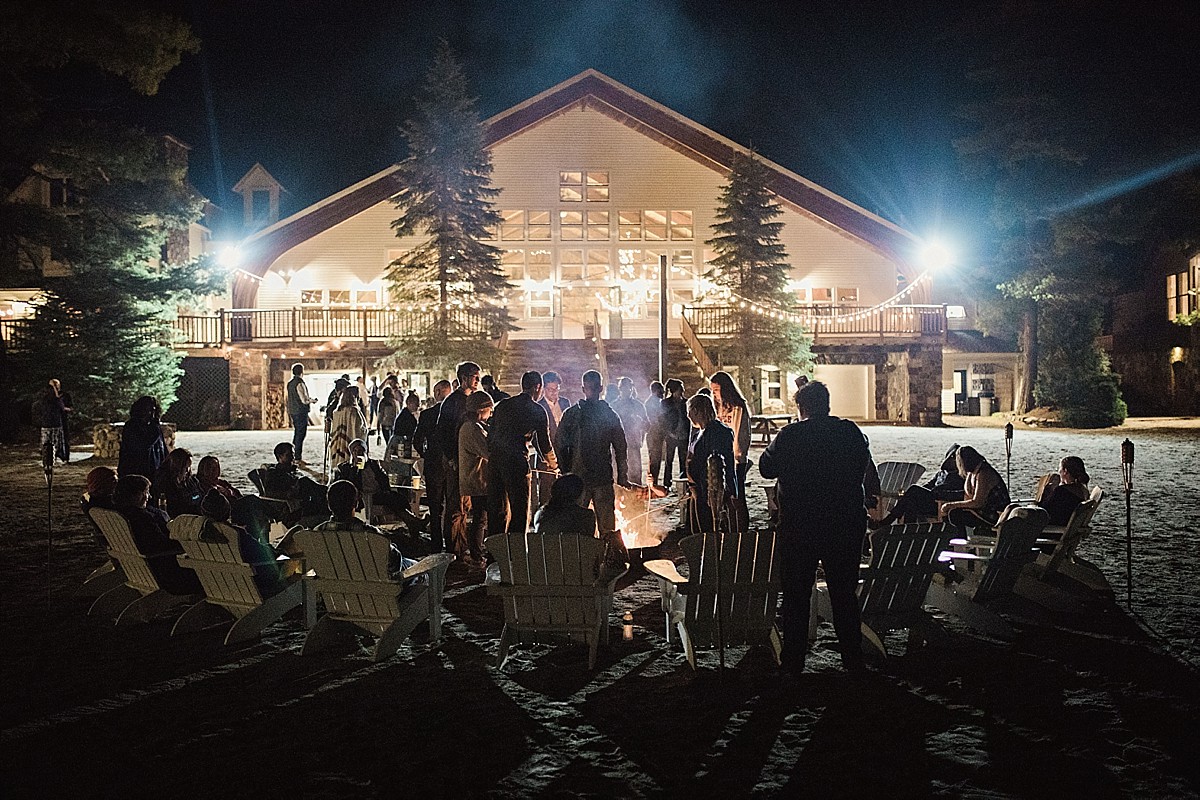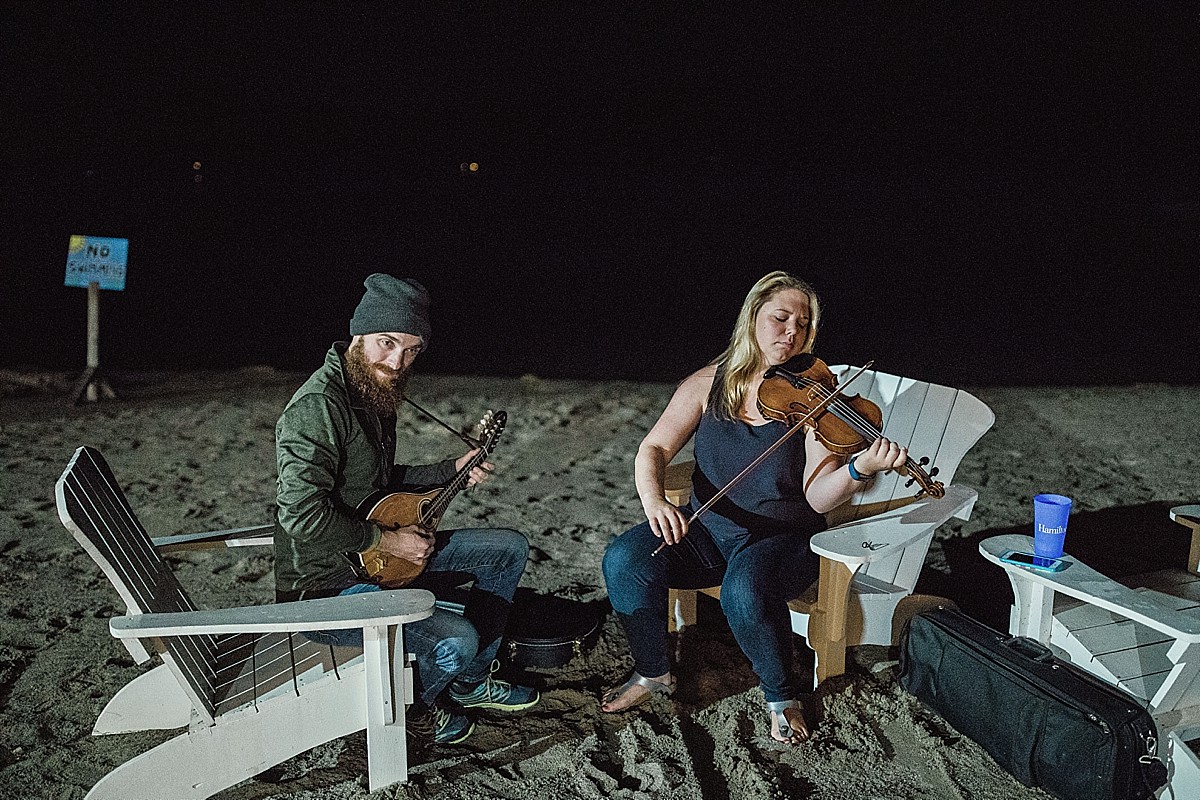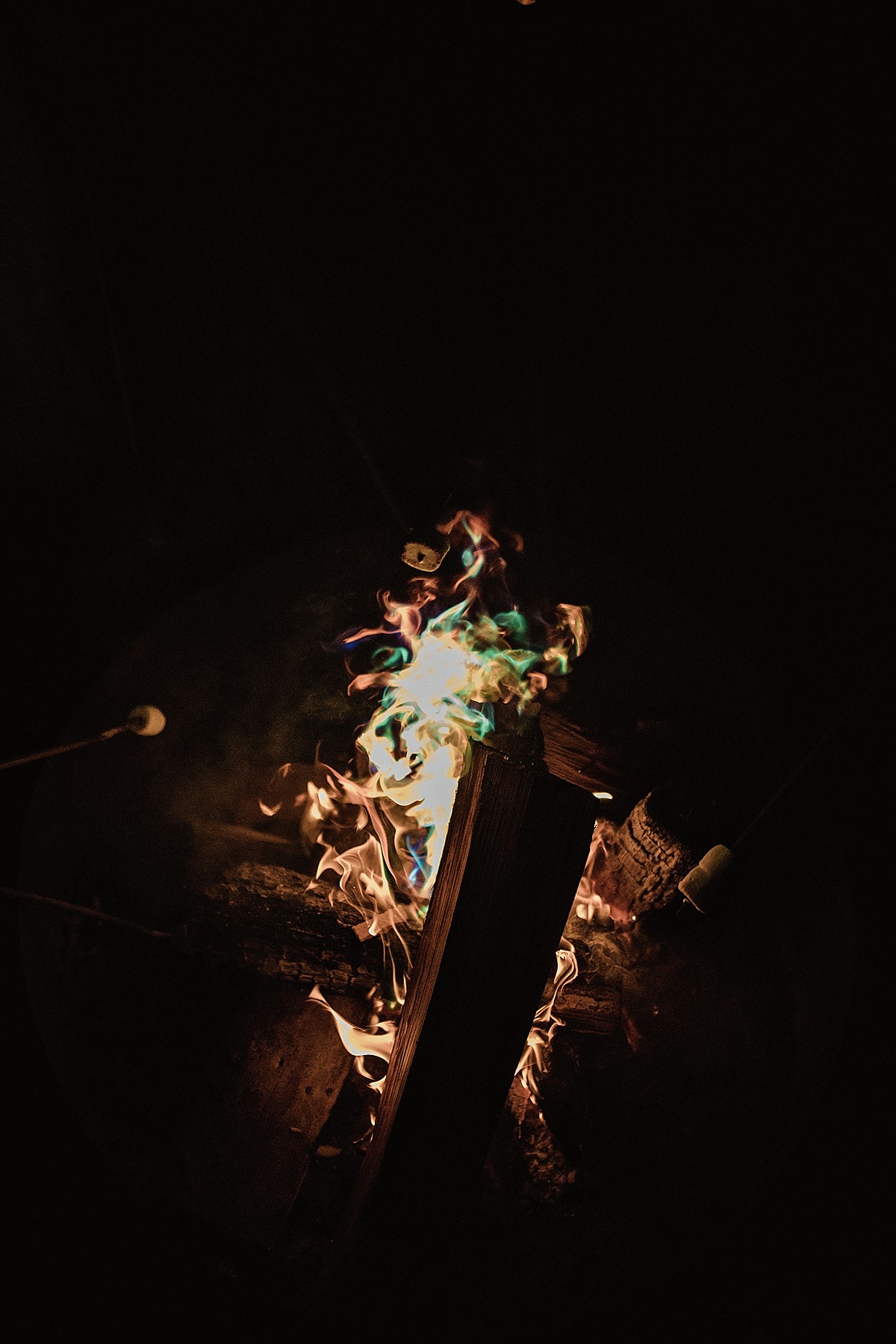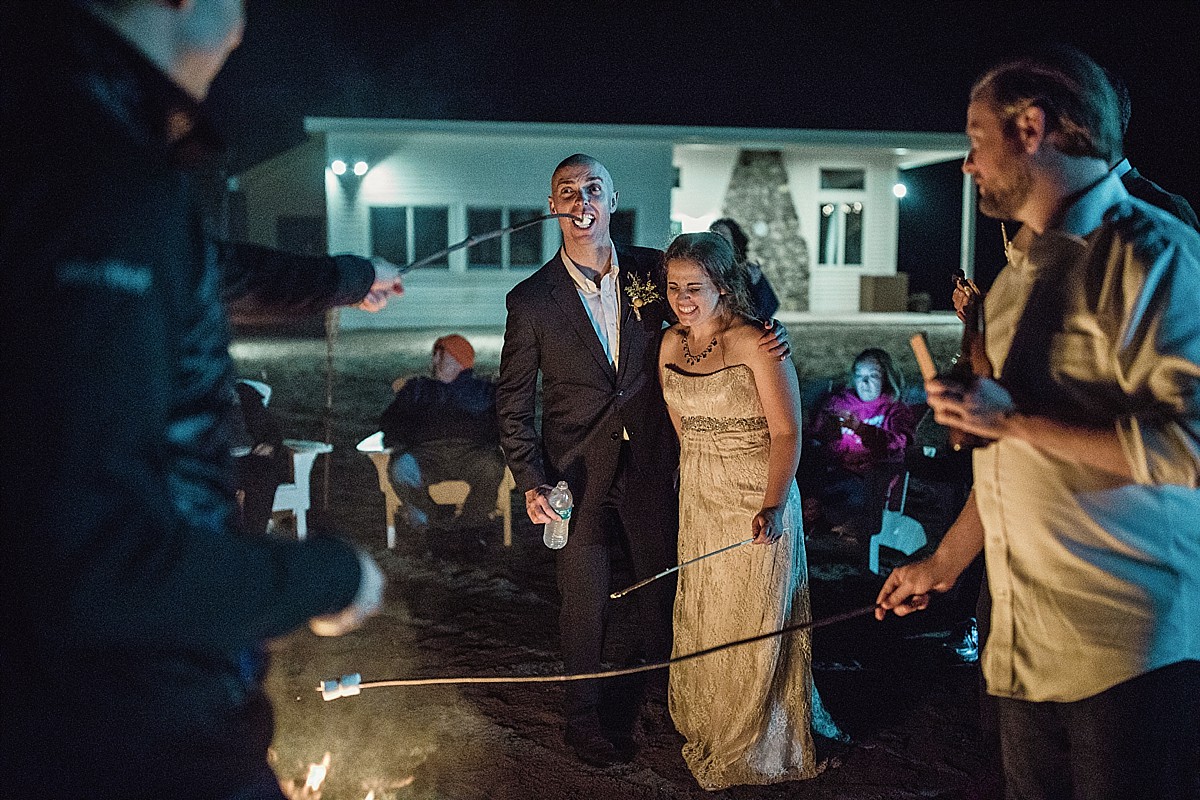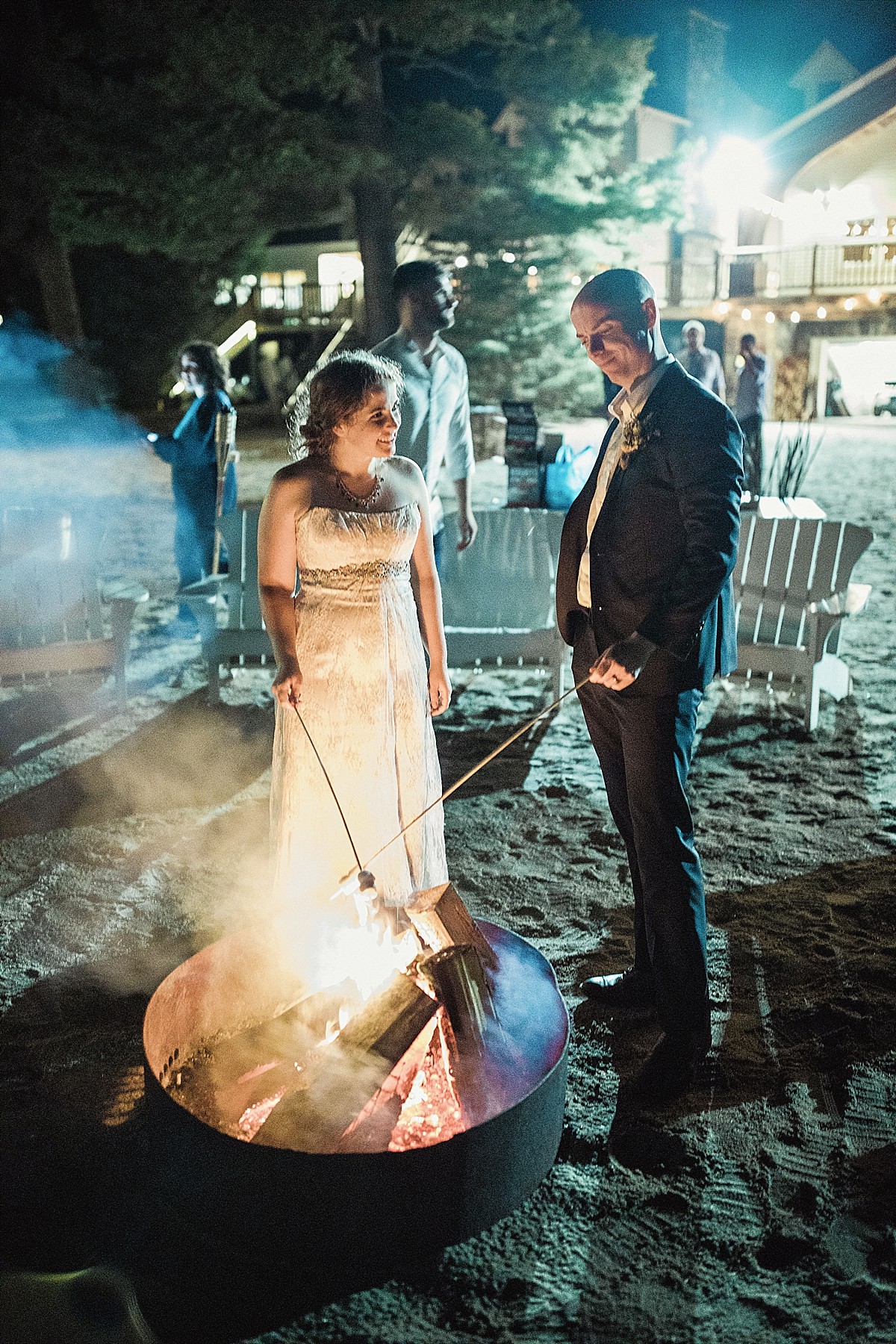 Ceremony + Reception | Jimbo's Club at the Point, Point O' Pines Camp • Dress | The Sample Room NY • Suit | Bonobos • Hair + Makeup | Couture Salon & Spatique • Florals | The Posie Peddler • Catering | Jimbo's Club at the Point, Point O' Pines Camp • Pies | Four and Twenty Blackbirds • DJ | DJ Krames